Headliners
-White House: Iran Sanctions Bills a March to War
-Syrian Kurds plan autonomous region to control key pipeline route for $4 Tln of oil Rothschilds/Dick Cheney/Rockefeller/Prince Charles/Dutch Royals are invested in.
-Verbal and ESM intervention in EU rallies DAX after a drop below 9000. ECB threatens negative interest rates (won't happen) and OMTs( not yet legal). EU officials demand weaker Euro.
-Ollie Rhen demands Germans open more factories outside of Germany and In EU
-Europeans Upset at USA Oil/NG surge!
-Israeli/CIA Stuxnext virus infects Space Station and Russian Nuke Plant
-Barclays major Gold Rigger, Head Of Compliance Resigns
-Japan GDP tonight with CSCO and Yellen tomorrow
-TPP Leaked, looks to gut free speech through IP Laws
Markets 
-USA Summary
Gold remains under pressure as the BOJ/MOF intervened a couple of days back to put the Y/D near purchasing parity at 100 and as the EU sought to dampen $EU strength as unlike the USA, and the slaughter by Asia and Chinacom inc of the USA trade surplus, the Europeans run a significant trade balance largely due to Germany.
When will the gold rig run out of London and Europe primarily be exposed? Maybe not until the LMBA has a fail. Recall LBMA forward delivery contracts are punted to the ETF and CME for delivery if London fails, so those two vehicles need to be impaired as well wrt to delivery. The ZGR reports on a fairly consistent basis on GLD/SLV physical stocks which are being raided along with the CME to meet delivery. If you have ever been to an LBMA meeting, its all English bluebloods, and there are no greater pirates and criminals on the face of the planet than the English royals, head of Dope Inc. Hardly a Jew has a job with the LBMA. We have Yellen up and no matter what she says tomorrow the FED/UST will lead the gold attack.
The Funds did not acquit themselves well dumping the GLD ETF ahead of the BOE lead 1300 drop and many going short gold and gold shares in London and NYC and Paris and Berlin. Asian demand is strong with inflation at near 10 % across Asia.
In the oil rig came run by BP daily out of London for the English govt. America's NSA and Britain's GCHQ are both spying on the OPEC oil cartel, documents from whistleblower Edward Snowden reveal. The security of the global energy supply is one of the most important issues for the intelligence agencies. Documents disclosed by whistleblower Edward Snowden reveal that both America's National Security Agency (NSA) and Britain's Government Communications Headquarters (GCHQ) have infiltrated the computer network of the the Organization of the Petroleum Exporting Countries (OPEC).Documents disclosed by whistleblower Edward Snowden reveal that both America's National Security Agency (NSA) and Britain's Government Communications Headquarters (GCHQ) have infiltrated the computer network of the the Organization of the Petroleum Exporting Countries (OPEC).In January 2008, the NSA department in charge of energy issues reported it had accomplished its mission. Intelligence information about individual petroleum-exporting countries had existed before then, but now the NSA had managed, for the first time, to infiltrate OPEC in its entirety.
Ecuador's highest court upheld a verdict condemning U.S. oil company Chevron of pollution in an Amazon rainforest region, but halved the fine imposed in a previous judgment to $9.5 billion.Chevron took the case to the National Court of Justice after a lower provincial court in the Amazon region, where Texaco operated between 1964 and 1992, deemed Chevron was responsible for the pollution that plaintiffs say has harmed the health of communities living in the area.The judge in that ruling imposed a $19 billion fine on the company.Chevron bought Texaco's operations in the region in 2001, inheriting legal responsibility for the pollution, Ecuador says.Chevron spokesman James Craig said the decision against the company, ratified by the National Court of Justice late on Tuesday, was "illegitimate and inapplicable"."The only decision that the Court of Justice could have taken .. was to declare the trial null and void and leave this illegitimate sentence without effect," he said in a statement on Wednesday.Chevron is fighting across various international tribunals to nullify the multi-billion decision. It is pursuing a case against the U.S. lawyer representing Ecuador who it says resorted to fraud to obtain a judgment against it. The decision was initially upheld in NY courts. One should note we are talking about a very small numbers of hectacres and small numbers of barrels of oil pollution that occurred mainly 25 years ago. This is not the Exxon Valdez, nor the BP Deep Horizon. CVX stock was little changed in trading today. Ecuador as their gold grab from KGC recently showed us is run by little more than Communist looters. Attract investment, then steal it. At anytime the 'natives' could have cleaned the mess up by lighting a match to it if they wanted to. Latin Americans enjoy enormous privileges in the USA including being first hired these days, and there is no reciprocity by their govts.
Starbucks said it would be paying $2.5B in damages and fees due to the early termination of a bagged coffee grocery deal with Kraft Foods. The award will go to European Giant Mondelez International, which spun off Kraft Foods in 2012. Starbucks revised its Q4 EPS results lower to reflect settlement but also reaffirmed its FY14 guidance despite the arrangement. Shares of SBUX dropped 2% in the aftermarket, but are back to unchanged today.
Chinese web portal Sina reported strong Q3 quarterly results yesterday after the close, with profits more than doubling y/y and ad revenue up sharply. Note that advertising revenue on its Sina Weibo microblogging platform surged 125% y/y. Shares of SINA are up more than 12%.
Department store giant Macys reported excellent gains in its Q3 report, with earnings up more than 30% y/y, although revenue growth was much more modest. Top- and bottom-line results beat expectations. Executives made upbeat comments about the firm's Q4 outlook, including its view of the upcoming holiday season, although it also warned there would be higher pressure on margins in the quarter. Shares of Macys are up 9.3% . Retail name Perry Ellis is down 22% after it slashed its prior FY14 guidance and offered very poor Q3 guidance. The company blamed softness in the private label business and reduced sales through its direct retail channel for the change.
US-traded ADRs of Russian steel giant Mechel are down 20% this morning, and Moscow-traded shares declined 40% in the premarket after questions arose yesterday about negotiations with creditors over a possible debt covenant holiday though 2014. The CFO had reassured investors that the company was not facing a threat of default, but that did not help. More commentary from executives this morning seems to have calmed nerves, but MTL remains down 15%.
Pot Bell the no-frills Chicago-based chain of sandwich shops, after picking out one-time items (e.g., a higher tax rate), treated investors last night to a $3.2 million third-quarter profit. That's up nearly 27% from a year ago, and a very promising start for a company that went public just a month ago.Potbelly's adjusted third-quarter earnings worked out to 15 cents a share smashing the streets expectations. At the same time, CEO Aylwin Lewis said that after netting $109 million from the IPO (it debuted Oct. 9 at $14 a share), the company now has "significant excess cash ($44.9 million in working capital) to fund our growth." By growth, he means opening another 40 to 42 stores this year, adding to the 288 already open.Sales, meanwhile, continued to climb, up 11.7% in the past quarter to $78 million. Excluding expansion, same-store sales rose 2.5%, and that's absolutely key to the company's current success. It shows people are spending a little more each time they drop by for a meal.
Local reports from factory workers is  that the TSLA plant is very busy. I'm trading this stock from the long side. They occupy the old GM/Toyota plant in Fremont CA after both moved operations to Mexico under CA/FED EPA harassment.
Juniper Networks Inc. named Barclays PLC  executive Shaygan Kheradpir as its new chief executive starting Jan. 1 in an effort to secure more govt business.The network-gear company in July announced CEO Kevin Johnson's plans to retire once a successor was brought in. Mr. Johnson, a 16-year Microsoft Corp. (MSFT) veteran joined Juniper as chief executive in 2008.Mr. Kheradpir served as chief operations and technology officer at the global financial-services provider and also was a member of its executive committee. Prior to joining Barclays, he was an executive at Verizon Communications Inc. (VZ), where he is credited as part of the management team that transformed what was a regional telephone company into a communications giant that includes broadband, media and wireless services.
 In a move to break into the market for low-cost smartphones, Google Inc.'s +1.60% Motorola unit on Wednesday introduced a new smartphone that begins at $179 without a wireless contract. The Moto G phone has a 4.5-inch high-definition display and will be sold in Brazil and parts of Europe this week, followed in a few weeks by sales in Latin America, more European countries, Canada and parts of Asia, according to the company. Motorola's new phone follows a similar effort from Apple with the launch of its iPhone 5C in September.
We have Yellen tomorrow and CSCO after the Bell.
In politics, Jeb Bush , the really, evil and intelligent Bush who inherited the extreme evil of Bush Sr looks to be testing the waters. London wants Hillary back in, in 2016, and Jeb is young enough compared to the now ancient Clintons. For sure it will cost the Rockefellers at least a billion to keep Jeb out of the race if the trillionaire Bush family wants him to run.The latest and probably more accurate poll shows Hillary and the fat man as even.
Some of the TPP was leaked and IP protection will be used to squelch free speech, as expected. Pray the entire TPP is leaked.
http://www.politico.com/story/2013/11/wikileaks-ip-pacific-rim-99793.html?hp=l16
Boehner emerged to kill any hope the democrats had for amnesty for the 20-30 million illegal immigrants the USA has.
The California Insurance commissioner reported over 1 million CA have had their insurance cancelled due to Obamacare.
The boys at the Pentagon have reasons to demand billions and trillions more despite Congress wanting to kill the Aussie/English Littoral ship that has a tendency to sink. The Opium harvest this May resulted in 5,500 metric tons of opium, 49% higher than last year and more than the combined output of the rest of the world. Even Afghan provinces with some past successes in combating poppy cultivation saw those trends reversed, according to this year's annual UN Office on Drugs and Crime (UNODC) report. Prince Charles, Jacob Rothschilds and Poppy Bush are clinking glasses in London as the ZGR types I expect. The USAF and military were shameless Opium dealers in vietnam and nothing has changed except the tonnage they transport for Dope Inc has gone up . No wonder General Joseph Dumb-ck , the 4 star demon in charge of it all, was saying 'Afghanistan forever' a couple of days ago. The USA military leadership are all redcoats and demonic excrement at the top levels as well as being a bunch of 'greeks'. You will be taking it up the you know what General Joe Dumbford in hell unless you repent of your extraordinary evil.
I don't see CSCO or Walmart as winners in the earnings derby and Yellen will  probably take a tough line tomorrow so I overweight the DIA/SPY and FB shorts on the massive overpay for snapshot. That said I will probably hedge that in the premarkets sometime to spread trade the day. We will see if Rand Paul can get a real FED audit for staying out of the fray on Yellen or if that is all political posturing for 2016. 70 % or more of Americans in various polls want a real audit of the FED.
Have a great day. Pray the gold fraud is exposed and the criminals are dealt with. At Barclays looks like one fell on his sword today. Pray for America. Pray for the Eurotrash.
Futures

1:09 PM EST 11/13/2013

LAST
CHANGE
% CHG
Crude Oil
94.28
1.24
1.33%
Brent Crude
106.71
1.17
1.11%
Gold
1271.0
-0.2
-0.02%
Silver
20.530
-0.248
-1.19%
E-mini DJIA
15699
-10
-0.06%
E-mini S&P 500
1768.50
3.50
0.20%
-Fake FED Opposition or real dissent and resentment of banking power
? Audit the FED to get Yellen Nod?
Seems like a good trade to me.
Getty Images
Sens. Cruz (left) and Paul
Sen. Ted Cruz, the Texas Republican, and Sen. Rand Paul, Republican of Kentucky, may end up being rivals for the 2016 Republican presidential nomination, but the two see eye-to-eye on the Federal Reserve…
http://blogs.marketwatch.com/capitolreport/2013/11/13/conservative-rivals-cruz-paul-unite-to-fight-the-fed/
The Pauls want a gold standard which plays into the Rothschilds plans and will be as corrupt at the various gold standards. What you want is 'honest' money, copper, silver and gold coins. Cruz is far more sincere than the Masonic Pauls. Still these two are far above any EU politicos in integrity and neither is particularly clean by American standards.
-A bit of a delay as I typed some very unflattering truths about the English one of my systems crashed. Applications like Java, WP,etc are very unstable and not very secure. As the evil Satanist and former NSA Hayden gloated to his wife about the stupid APPL store employee, 'every application program is a hacking opportunity for the NSA'. The ZGR spends a  lot of time on Europe every day as the leading antichrists and people daily waging war and looting America are located there and there is little transparency in the EU,unlike the USA, where it is hard to miss much with the Indy press. Needless to say these Eurotrash cretins from the BND to MI6 have not been happy with our relentless efforts to ferret out corruption, and the sheer criminality of the EU and EU markets, London in particular. Look at this slime bag Rajoy (a gentile, one of the few gentiles in power in Europe) and he and his gangs tax evasion and Swiss bank accounts.How about the murder of Prince Di by the Royal family? Hope about EU centered Dope in and the Trillion or so that comes to London each year. I don't call Europeans Eurotrash lightly. If the shoe fits they can wear it especially the fairies at MI6 and the BND.
-EU Close
Verbal intervention and lots of false promises and keeping the lid on the Spanish govt fraud in the media today ,  and solid bond auctions in Italy were still not enough to prop up EU markets today, nor was London scoring $142 million for some weird Anglo-Zionist satanic fetish painting by Sir Bacon (now dead), although EU markets were rallied into the close.
If people really knew how rigged the art market was none of this so called modern art, much pushed by MI6/CIA would ever sell. The ECB is not going to run negative interest rates, like Praet claimed as that would destablize the banking system, nor are OMT's legal. We have palpable sweat raising on the brows of the EU criminal elite as their entire edifice could come crumbling down at any time. I suppose another big LTRO would be in the works if the OMT is not legal.
London short sellers are targeting US gun manufacturers, perhaps having seen the executive orders MI6 has prepared for Obama on the next false flag. English financial piracy and criminality is off- the-wall. Italian officials raided APPLs offices in Italy looking to loot APPL shareholders for $1.4 billion, which will hardly help with their $2 tln plus debt.
I recapped EU verbal interventions in the market earlier so I won't bore you with the lies of the Eurotrash.
CSU General Secretary Dobrindt hits back in row over Germany's export surplus: "One does not strengthen Europe by weakening Germany". Merkel asked her coalition partners respond to the beatings first started in London, then echoed by Jack Lew, then echoed by the EU clown-criminal Barroso.
VW has shifted a lot of production to Spain. I guess Barroso wants more in Portugal. Americans are providing jobs for lazy Fiat workers by winning so many design awards at Chrysler. Heck Chrysler should buy Italy. What a crime that was for the USA govt to allow under Obama.
EU Economics Commissioner Olli Rehn presented  the alert mechanism report on macroeconomic imbalances (years late and euros short) today in Brussels. He said Spain and Slovenia will assess if imbalances are unwinding and if reforms to tackle them have been implemented;The EC have decided to carry out in depth reviews in Germany and Luxembourg to judge imbalances in each country; lively and sometimes simplistic is not very constructive debate about current account surplus, review will be done with open mind; Germany is the growth engine of Europe, not least because of it strong external trade links, especially to emerging markets;  on-going surplus suggests Germans are investing large amount of savings abroad, need to judge whether this is sustainable; more demand in Germany can spillover into struggling countries, but precondition is that their goods and services are competitive.
Leading politicians from Angela Merkel's CDU party have rejected a working paper put forward in the on-going grand coalition negotiations, which suggested the introduction of nation-wide referenda on important European policy decisions. The proposals had backing from both the SPD and CSU. The incumbent Interior Minister, Hans-Peter Friedrich, who put forward the paper with the SPD's parliamentary speaker, Thomas Oppermann, said, "I am of the opinion that, if one gives competences to institutions such as the EU, then the people have to have their say on this. This is a question of democracy. The CSU has always been of this opinion, and this won't change."Separately, Germany's 'Wise Men' panel of economic advisers have warned that some of the measures being put forward in the grand coalition negotiations between the CDU/CSU and SPD – such as a statutory minimum wage and pension increases, and exemptions from the new retirement age of 67 – risk undoing the 'Agenda 2010' reforms credited with boosting German competitiveness.

Marine Le Pen, the leader of France's Front National, is meeting the leader of the Dutch Freedom Party, Geert Wilders, in The Hague today, in order to discuss the creation of a pan-European anti-EU alliance in the European Parliament after next year's elections.
Eurotrash jealous of USA energy bounty and ready to start wars in Syria /Iraq/Iran and graft Turkey/Israel and greater Kurdistan into EU to get it. Faith Birol, Chief Economist at the International Energy Agency, has warned, "Lower energy prices in the US mean that it is well-placed to reap an economic advantage, while higher costs for energy-intensive industries in Europe and Japan are set to be a heavy burden." Die Welt comments that "Europe is losing the race for energy."
More problems in Europe's core. Focus reports that Austria may face a budgetary crisis, as it has emerged that its budgetary deficit could reach up to €40 billion by 2018 – equivalent to around half of the country's federal budget.Austrian daily Der Standard reports that, if elections for the European Parliament were held this week, the EPP would only regain 219 of its 275 seats, according to a projection conducted by the European Parliament on the basis of national polls. Meanwhile, the social-democrat and left blocks would gain seats. The projections also forecast that Germany's anti-euro Alternative für Deutschland would secure MEPs.
France is reportedly demanding a tightening of EU rules on workers posted to another member state, including clearer provisions to determine that equal work requires equal pay, and stronger enforcement of how workers are posted.
According to El País, the European Commission will today warn Spain that it has imbalances in five of eleven macroeconomic indicators considered. However, the paper notes that Spain does not face an immediate risk of fines.
Fitch credit rating agency said yesterday that it expects the recession in Cyprus to be deeper than forecast, with the country only returning to growth in 2017, not 2015. Cypriot Finance Minister Harris Georgiades hit back saying that some of the agency's forecasts would be "proven wrong".
Malta's parliament yesterday approved selling Maltese citizenship for €650,000 for each non-EU applicant. This would potentially give people who buy the Maltese citizenship the right to move freely within the EU and the passport-free Schengen area, of which the island is a member. 
A YouGov poll for the Sun has found that, in a referendum, a majority of British voters would choose to stay in the EU if David Cameron renegotiated the UK's relationship and recommended that Britain remain a member. 51% would vote to continue Britain's EU membership on new terms, 25% would opt to leave, 19% were undecided and 5% would not vote. Asked how they would vote if a referendum were held now, there was an even split, with 39% wanting to stay, 39% in favour of leaving and 17% undecided.
Meanwhile, the FT reports that diplomats from the biggest EU embassies, including Germany and France, have been holding meetings with Labour MPs and peers in order to gauge the party's stance on the EU – particularly whether or not the party would hold a referendum on Britain's EU membership.Former Home Secretary Jack Straw has said that Labour's decision to open up the UK labour market to eastern European migrants in 2004 was a "spectacular mistake".
The Bank of England may move to raise the U.K.'s main interest rate nine months earlier than previously anticipated, officials from the central bank said, sending sterling sharply higher.
-USA Econometric Releases
Brazil retail sales are below the real rate of inflation. Canada has a whale of a housing bubble now.
(US) MBA Mortgage Applications w/e Nov 8th: -1.8% v -2.8% prior
(CA) Canada Oct Teranet/National Bank HPI M/M: 0.1% v 0.0% prior; Y/Y: 3.1% v 2.7% prior; House Price Index: 159.34 v 159.12 prior
(BR) Brazil Sept Retail Sales M/M: 0.5% v 0.8%e; Y/Y: 4.1% v 4.6%e; Broad Retail Sales Y/Y: 7.5% v 8.2%e 
- FED's Kocherlakota (dove, FOMC alternate): Tapering the pace of QE could be a drag on the slow economic recovery; FED could lower volatility by more clearly addressing QE's costs and efficacy.
- UST Sec Lew: Sees a lot of strength in the US economy, housing market is strong-press interview
-Citadel Head, Break up the Banksters
http://dealbook.nytimes.com/2013/11/12/citadels-griffin-advocates-breaking-up-banks/?_r=0
-Yellen Testimony preview
http://www.marketwatch.com/story/yellens-style-if-not-substance-to-be-on-display-2013-11-13
-Europe
We finally got the break below 9000 on the DAX on some really weak data out of the EU, only to have our program run for cover as the EU PPT came in to ramp markets coming off the disappointing Asian/European sessions (more later) using verbal intervention as the program cue. I'm reshorting the DAX at 9060 as I type trying to find the top and getting ready for the big down draft.
Of particular note was the extraordinarily weak retail sales in EU 'core' the Netherland where we pointed out their housing bubble has burst , soon to be followed by bank bail-ins. As long as the EU heads yell 'banking union' (as the German's say 'nein') I guess the Italians can get lower yields as their debt goes exponential. Solid bond auction results.
No doubt Italy secured some buyers by pledging their gold as surety, probably to the Bundesbank or ECB which would like to control the stock pile  of EU gold more like the FED has gold iN 'safe keeping' for the UST and so many other govts. Most all of the European gold was acquired, ironically, as Americans incurred massive debt, from 50 % of GDP to 130 % of GDP fighting WW2, and Europeans demanded gold for a dollar kept artificially strong by selling gold cheap a scheme the English engineered at Bretton woods more or less. It's not like Europeans worked for that gold. They were just clever at fleecing the American people through corrupt Anglo-Zionist political hacks loyal to London. They got Cyprus gold and they (London) will get Italy's and France gold before this is through. That 1300 ton gold sale the BOE arranged (which hold much EU gold in 'safe keeping) did not come from USA stocks, I can guarantee you that.
 (EU) Euro Zone Sept Industrial Production M/M: -0.5% v -0.3%e; Y/Y: 1.1% v 0.0%e 
(EU) OECD Sept Unemployment Rate: 7.9% v 7.9% prior
(RU) Russia Oct YTD Budget Balance (RUB): 672.5B v 591.3B prior
 (ES) Spain Oct CPI M/M: 0.4% v 0.5%e; Y/Y: -0.1% v -0.1%e
(ES) Spain Oct CPI EU Harmonized M/M: 0.0% v 0.1%e; Y/Y: 0.0% v 0.1%e
(ES) Spain Oct CPI Core M/M: 0.8% v 0.0% prior; Y/Y: 0.2% v 0.3%e
(NL) Netherlands Sept Trade Balance: €3.3B v €3.4B prior
 (NL) Netherlands Sept Retail Sales Y/Y: -6.1% v -0.8% prior

 (UK) Oct Jobless Claims Change: -41.7K v -30.0Ke (12th straight monthly decline); Claimant Count Rate: 3.9% v 3.9%e (lowest level since Jan 2009)
(UK) Sept Average Weekly Earnings 3M/Y: 0.7% v 0.7%e; Weekly Earnings ex Bonus 3M/Y: 0.8% v 0.9%e
 (UK) Sept ILO Unemployment Rate: 7.6% v 7.6%e; Employment Change 3M/3M: +177K v +113Ke
 (IT) Bank of Italy Sept Public Finance Supplement: General Government Debt: 2.069T v €2.060T prior
(TR) Turkey Sept Current Account Balance: -$3.3B v -$2.7Be
Credit Markets 
(ECB) Peter Praet If our mandate is at risk we are going to take all the measures that we think we should take to fulfill that mandate. That's a very clear signal. The balance-sheet capacity of the central bank can also be used, said Mr. Praet, whose views carry added weight as he also heads the ECB's powerful economics division. This includes outright purchases that any central bank can do. (Lie, OMTs have not been ruled legal).
(EU) France Industry Min Montbourg reiterates the view that he wanted to see the euro weaken as the currency remained too strong even after the most recent decline
(DE) German Govt advisors (aka. 'wisemen') released its economic forecasts: German 2013 GDP growth slightly raised to+0.4% with 2014 GDP forecasted at +1.6%. It noted that reform process should be safeguarded and economic conditions further improved
(EU) ECB's Asmussen: Will aim at inflation at lower than but close to 2%, asset quality review (AQR) of banks will foster confidence; Standard monetary policy has lost some potency in steering market rates.
(EU) EU Industry commissioner Tajani: Euro is too strong
(EU) ECB €12M borrowed in overnight loan facility vs. €2.0M prior; €57.5B parked in deposit facility vs. €60.2B prior – Daily Eurosystem Liquidity Conditions
(EU) ECB allotted $0.0M in 7-Day USD Liquidity Tender at fixed 0.59% vs. $0.0M prior (Note: 7th straight week without an allotment)
(IT) Italy Debt Agency (Tesoro) sold total €4.47B vs. €4.5B-€5.5B indicated range in 3-year and 30-year BTP Bonds
Sold €3.0B vs. €2.5-3.0B indicated in 2.75% Nov 2016 BTP Bonds; Avg Yield 1.79% (lowest since Mar 2010) v 2.25% prior; Bid-to-cover: 1.8x v 1.41x prior
Sold €1.468B vs. €1.0-1.5B indicated in 4.75% Sept 2044 BTPs; Avg Yield: 4.99% v 5.19% prior; Bid-to-cover:1.46 x v 1.30x prior
Sold €1.0B vs. €1.0B indicated in Nov 2018 CCTeu (Floating Rate bond); Avg Yield: 2.11% v 2.32% prior
Government Bonds

10:57 AM EST 11/13/2013

PRICE CHG
YIELD
German 10 Year
17/32
1.734
France 10 Year
16/32
2.202
Italy 10 Year
9/32
4.113
Spain 10 Year
2/32
4.096
U.K. 10 Year
1/32
2.639
U.S. 10 Year
12/32
2.732
-Asia Close
Morgan Stanley economist Qiao: China PBoC to cut interest rates twice in 2014 by a total of 50bps and again in 2015 by another 25bps. China's Plenum communique set economic reforms in right direction with more comprehensive reforms to be announced in near term.
 -English Crown demands more sanctions against Iran by USA
Been good for Brent prices too.
http://blogs.telegraph.co.uk/news/concoughlin/100245506/we-must-not-capitulate-to-iran-over-its-nuclear-programme-the-sanctions-are-working/
-What a riot of evil the English are. Ha, ha. Queer, er MI6 agent in a bag. Too funny. All of MI6 should so oblige the world and expire in such a fine manner. Taxpayers would not even have to shell out for coffins, just freeze them then toss them in the Royal's Beltane bonfires.
http://www.telegraph.co.uk/news/uknews/law-and-order/10445222/Police-set-to-rule-out-foul-play-in-spy-in-a-bag-mystery.html
-ESM market manipulators at the helm again today as they try and keep the Spanish cat under the hat.
-Anglo-Zionist Fetish /bizzaro Art, fetches $142 Million at auction , new record
Homosexual Englishman with a penchant for buggering Jews , SM and other English diseases of the mind, body, and spirit posthumously scores record sale at auction. Goodness help any public institution that wasted taxpayers money on this sick old  (and dead) English queer's demented view of the human condition. The Bacons have long been one of the prominent, satanic/masonic families of England and royals as well. The Jews and the English a 1400 year or older deviant  affair.
-Asia
The lawyers had a field day in the afterhours markets, as major suits were settled (or near settlement) against a firm JNJ picked up for $4 Bln for faulty metal knee joints, a subsidiary of CVX in Ecuador caused CVX to get  hit up for a staggering $9.5 billion in a verdict affirmation in NY Courts in one of the great all time watermelon shake downs , and SBUX was hit for over $2 bln dollars for backing out of a deal with the Europeans. Corporate lawyers and Senior management needs to go for these types of financial follies. Only at the Pentagon or with Michelle Obama's college pals or on Capitol Hill , or at the FED is such immense amounts of money pocket change.
Asian markets are broadly lower overnight, with the exception of NZ which barely finished in the Green and India struggling to not follow the rest of Asia down. China equity markets are leading Asia indices lower as investors react to a  vague communique from the third plenary session of the 18th Central Committee released overnight. In essence, Party leadership painted in broad strokes, with the most notable update being the transition toward a more "decisive" market role in allocating resources from a "basic" role and also giving little hint on what it would do to deepen fiscal/tax reform and improve macroeconomic control and get corruption and financial excesses under control.The unstated outcome appears to have been a concentration of military and political power in the hands of President Xi. The Emperor is back in China.
Separately, China securities regulator announced a slight increase in NPL in the banking sector during Q3 ( China Banking Regulatory Commission (CBRC): China banks end of Q3 loan-to-deposit ratio 65.63% v 65.17% q/q, Non-performing loan (NPL) ratio 0.97% v 0.96% q/q. China Coal Transportation and Sale Society (CCTS) said China Oct coal imports 24.37Mt, -5.3% m/m, +14.2% y/y.
Japanese core machinery orders fell an unexpectedly sharp 2.1% on month in September, the government said Wednesday, in an about turn from strong growth the previous month. The Japanese government will help fund a private sector plan to build industrial parks for small and midsize companies looking to set up operations in Southeast Asia.(Fukushima escape survival plan).BOJ's Miyao said Japan economy is recovering moderately; somewhat cautious of downside risk to overall economy.
Caroline Kennedy, in her first public appearance as U.S. ambassador to Japan, pledged Tuesday to forge closer bilateral ties by making many friends and enhancing mutual understanding.
Australia quarterly Wage growth figures  session fell to a multi-year low pace of growth on sequential basis. Analysts noted the slow growth allows RBA a bit more room to cut interest rates again if it wanted to, but any easing would likely not take place before 2014. RBNZ financial stability report reiterated the kiwi dollar is elevated but affirmed its commitment to start raising rates in early 2014. RBNZ also noted it was still to early to determine the impact of LVR caps on the housing industry, with recent reports suggesting the measure may not be very effective in dealing with housing inflation as a factor of tight supply.
South Korea Fin Min Hyun said South Korea to closely monitor financial markets – Yonhap.  South Korea state-run think tank Korea Development Institute (KDI) said FX intervention is not necessary to keep current account surplus. According to Korea's Financial Supervisory Service (FSS), capital adequacy ratio of South Korean banks in Q3 rose 0.38pts to 14.25% . Korea Chamber of Commerce and Industry (KCCI): South Korea's retail market expected to grow 3% in 2014, reaching KRW276T .South Korea and Russia will on Wednesday announce a $500m joint fund to stimulate trade and investment links between the two countries.
(JP) JAPAN OCT DOMESTIC CGPI: M/M: -0.1% V -0.2%E; Y/Y: 2.5% V 2.5%E (2-year high)
(JP) JAPAN SEPT MACHINE ORDERS: M/M: -2.1% V -1.8%E (first decline in 3 months); Y/Y: 11.4% V 12.5%E
(JP) JAPAN SEPT LOANS & DISCOUNTS CORP 2.0% V 2.4% PRIOR
 (AU) AUSTRALIA Q3 WAGE COST INDEX Q/Q: 0.5% V 0.7%E (multi-year low); Y/Y: 2.7% V 2.9%E
(AU) AUSTRALIA NOV WESTPAC CONSUMER CONFIDENCE INDEX: 110.3 V 108.3 PRIOR; M/M: +1.9% V -2.1%
(NZ) NEW ZEALAND OCT FOOD PRICES M/M: -1.0% V 0.0% PRIOR (7-month low)
(KR) SOUTH KOREA OCT BANK LENDING TO HOUSEHOLD (KRW): 474.4T V 472T PRIOR
(KR) SOUTH KOREA SEPT MONEY SUPPLY L M/M: 0.4% V 0.8% PRIOR; M2 M/M: 0.8% V -0.1% PRIOR
(KR) SOUTH KOREA OCT UNEMPLOYMENT RATE: 3.0% V 3.0%E
Government Bonds

2:26 AM EST 11/13/2013

PRICE CHG
YIELD
Australia 10 Year
7/32
4.274
China 10 Year
0/32
4.460
India 10 Year
-8/32
9.114
Japan 10 Year
-2/32
0.608
German 10 Year
2/32
1.784
U.S. 10 Year
5/32
2.757
Futures

2:17 AM EST 11/13/2013

LAST
CHANGE
% CHG
Crude Oil
93.29
0.25
0.27%
Brent Crude
105.91
0.37
0.35%
Gold
1271.9
0.7
0.06%
-After Hours
(US) GLD: SPDR Gold Trust ETF daily value at $35.7B, lowest level since Oct 2009
(US) JPMorgan  now sees the FED tapering in January rather than April as forecast earlier.
JNJ: Johnson & Johnson has tentatively agreed to a settlement that could reach up to $4 billion to resolve thousands of lawsuits filed by patients injured by a flawed all-metal replacement hip.
CVX: Ecuador Court Affirms Judgement against CVX for pollution but halves award to $9.5 billion.
 SBUX: Concludes packaged coffee dispute with Kraft; Kraft is entitled to $2.23B in damages plus $527M in interest and attorneys fees [*Note: KRFT has agreement to direct the funds to its parent MDLZ]; -1.4% afterhours
YUM: Reports Oct China SSS -5% v -5.2%e; +0.7% afterhours
TSLA: CEO: I think TSLA stock looks like a pretty good deal now, may have been a bit too high before it came down – CNBC interview; +2.3% afterhours
MDLZ: Comments on $2.7B arbitration award to Kraft in SBUX dispute; MDLZ to use proceeds to add to share buyback program; +3.0% afterhours
SINA: Reports Q3 $0.42 v $0.33e, R$184.6M v $181Me; +4.1% afterhours
PBPB: Reports Q3 $0.15 v $0.09e, R$78M v $77.8Me; +14.0% afterhours
RLD: Reports Q2 -$0.09 v -$0.18e, R$43.9M v $42.6Me; +19.9% afterhours
Geopolitics
*Euro works against European "unity"
By unity of course they mean 'others' should provide surety for the bankers and the perennial  deadbeat nations like Greece, Italy, Spain, that won't or don't want to reform their highly socialistic economic systems, and take less vacation than 10 weeks a year. Southern Europe and England, and the Banks want the Germans cake,  to eat it all, send them the bill and leave them destitute. This is more claptrap from Soros and the gang. The deadbeats and broken promises and the banks and politicians hiding the debt and the prolific spending is what is destroying European unity, if there ever was such a thing outside of the Anglosaxons/Jews and Gypsies. Nations that did not constrain there debt should have had escalating penalties, finally including having the EU manage the budget or being forced out. That said the Germans and French blithely blew right through the 60 % debt to GDP.
http://www.nytimes.com/2013/11/12/business/international/skeptics-see-euro-as-working-against-european-unity.html?_r=2&
* Chester the Molester Demands Crippling Sanctions upon Iran
*Meet Meyer Habib the man who wants to start WW3
So he gets a seat in French Parliament from Israel, and votes in French and Israeli elections, and you have wonder if he also gets to vote in UK, USA, New Zealand, Canada and Australian elections as well. Some people are more equal than others.
http://www.timesofisrael.com/french-mp-invokes-munich-1938-in-warning-of-iran-talks/ 
*Israeli/USA Stuxnext virus infects Space Station and Russian Nuclear plant
That is one heck of a nasty virus. Quite quite difficult to eradicate. The most secure computer is one without external drives, not connected to the internet, unplugged from power lines and locked in a rad hard, emp shielded safe. Kaspersky is dissembling. There is an antivirus program for it. For sure the Israelis have it.
http://www.timesofisrael.com/stuxnet-gone-rogue-hit-russian-nuke-plant-space-station/
*Can the greed and madness of the Pentagon be constrained?
http://www.opendemocracy.net/transformation/dini-merz/can-pentagon-be-tamed
*Israel and England trying to drag the USA to war in Iran
Will Israel Drag Us Into Yet Another War?
Their amen corner is working overtime to do just that
We are living in dangerous times – and this moment, when the Geneva talks with Iran over their nuclear program have reached the tipping point, is potentially a decisive turn for the worst.
Two factors are simultaneously moving us toward a general cataclysm, and both have to do with the state of Israel: 1) The government of Prime Minister Benjamin Netanyahu is pulling out all the stops to sabotage the ongoing peace talks between Tehran and the "P5 + 1″, and 2) Netanyahu is abandoning the Palestinian peace process and moving rapidly toward his goal of a "Greater Israel."
The conjunction of these two aggressive moves by the Israelis is taking the world to the brink of the unthinkable.
Let's be clear about what the stakes are: war with Iran would mean complete economic devastation, with the price oil skyrocketing into the stratosphere. The effects would be catastrophic: the world economy, already teetering on the brink of implosion, would rapidly deteriorate into a general crisis of confidence that would make the great depression of the 1930s look like a mere blip on the screen. To say nothing of the horrific human costs: Tehran in ruins, many thousands dead and wounded, and a general war of all against all in the Middle East. The conflict would drag in all regional actors: not only the US but also Israel, Jordan, Saudi Arabia, and quite possibly even the Russians. It would, in effect, be the beginning of World War III.
Let's also be clear about who wants this war, and is plotting and scheming behind the scenes – as well as calling quite openly – for it to begin a.s.a.p.
For what seems like the past decade or so, the Israeli government has been loudly agitating for a US attack on Iran: Netanyahu isn't shy about his intentions. Nor is he hesitant about calling on pro-Israel groups around the world to mobilize their supporters in his campaign for war, and they are responding with the requisiteenthusiasm. The Israel lobby in Washington is pulling out all the stops in an effort to induce Congress to impose even more sanctions on Iran – a move that would put a quick end to the negotiations.
The Israel Firsters aren't beating the war drums exclusively in Washington: Paris apparently has its contingent of drum-beaters as well. Everyone is wondering whatsuddenly got into the French foreign minister at the Geneva peace talks, one Fabius Laurent, who suddenly accused the other Western negotiators of being too soft on Iran and raising what are clearly dubious objections to what was, after all, an interim draft agreement.
This nonsense about the Arak facility – which is not even constructed yet – and the longstanding Iranian claim to the right of enrichment is just a smokescreen. All the representatives at Geneva – including the French – had agreed to put Arak on the back burner, since the issue didn't require immediate resolution. The Arak facility is being regularly monitored by IAEA inspectors, and would need to be significantly modified before it could produce weapons-grade nuclear materials. As for the enrichment issue, this is nothing new: the Iranians have the right to enrich under the terms of the Nonproliferation Treaty, to which they are signatories. Any move on their part to enrich beyond permitted limits would soon be detected.
The real story behind the French turnaround is that Netanyahu's main man in Paris,Meyer Habib, called Laurent and told him that if the agreement went forward Netanyahu would strike Iran. The Times of Israel, citing Israel's Channel 2 News, puts the conversation this way:
"'I know [Netanyahu]," the French MP, Meyer Habib, reportedly told Fabius, and predicted that the Israeli prime minister would resort to the use of force if the deal was approved in its form at the time. 'If you don't toughen your positions, Netanyahu will attack Iran,' the report quoted Habib as saying. 'I know this. I know him. You have to toughen your positions in order to prevent war.'"
Nice touch there: you have to stop talking peace "in order to prevent war."
This threat by Netanyahu, delivered by his French messenger, is a bluff: the Israelis will fight to the last American, but when it comes to risking Israeli lives on the battlefield against a formidable opponent like Iran – not so much. This is just another transparent blackmail attempt, but the French have been sidling up to the Israelis for some time now and were eager to do their part.
Blackmail isn't how treasured "allies" treat each other, but then again Israel isn't really a friendly nation anymore: the "special relationship" has been souring for a long time, and it's now reached the point of an acrimonious divorce. The Israeli-Palestinian negotiations John Kerry is trying to revive are collapsing in the face of Israeli intransigence: the New York Times reports that a recent session turned into a "shouting match." As hardly a day goes by without an Israeli announcement of more "settlements" in Palestine – there are to be 20,000 new units constructed in the West Bank – even the normally pro-Israel Kerry went off on Netanyahu:
"If you say you're working for peace and you want peace and a Palestine that is a whole Palestine that belongs to the people who live there, how can you say we're planning to build in the place that will eventually be Palestine? It sends a message that somehow, perhaps you're not really serious."
"I mean," he added, "do you want a third Intifada?"
This provoked a furious response from the Israel lobby in this country, with Abe Foxman denouncing Kerry's "chutzpah" and declaring that the world sees the US as "weak and retreating." It's okay, you see, to be seen as "weak and retreating" in the face of Bibi's tantrums – and if anyone's a chutzpah expert, it most surely is Foxman.
What panics Foxman is that internal political developments in both Israel and the US are driving the two nations apart: in the former, an ultra-nationalist wave is engulfingthe Jewish state, destroying any chances of a solution to the Palestine question. Bibi is playing to– and whipping up – this dangerous trend.
In America, on the other hand, a growing popular rebellion against our Middle East meddling – which culminated in the administration backing down on their plan to bomb Syria – is forcing the President to seemingly abandon our traditionally Israel-centric policy and at least give the impression he is actually looking out for American interests.
The Israel lobby went all out on the Syria issue – and was handed a rare defeat. This time, however, they are determined to win, and they are mobilizing their considerable resources, both here and internationally, in order to throw a monkey wrench into the works. Given this, and the lack of any countervailing forces, I'd be willing to bet the Geneva talks will end in failure. We can count on Congress to follow Netanyahu's marching orders and impose new sanctions, just as we certainly can't count on the Obama administration to stand firm against this kind of pressure.
The failure of the Geneva talks will imperil newly-elected Iranian President Hassan Rouhani's position, and give hardliners in his country a powerful bludgeon to beat him over the head with. It will give the Israelis a chance to gin up a provocation that will drag us into their holy war against Iran, and in the US it will reinforce the erroneous idea that the Iranians are at fault – which is the story the administration is circulating. They're too cowed to blame the French – or, standing behind them, the Israelis.
Nothing is inevitable, not least of all war with Iran: common sense could prevail. When push comes to shove, the American people could rise up, as they did on the eve of our planned bombing of Syria, and cast their veto. That, in my view, is the only way we'll avoid World War III.
But that can't happen unless Americans are awake and aware of what's happening – and that is the reason for Antiwar.com's existence. Since 1995, we've been educating the American people about the perils of US intervention in the Middle East and around the world. We've been debunking the War Party's lies, and, recently, scored a big victory when a telephone campaign – launched in conjunction with allies across the political spectrum – forced the Obama administration to back down after the President announced he was going to bomb Syria. That was to be yet another war we were going to fight for Israel's sake, but the American people said "Enough!" – and the foreign lobbyists (including the powerful Saudi lobby) were humbled.
We can do it again: indeed, we must do it again – but we can't do it without your help. Antiwar.com has to raise $80,000 in the next few weeks just in order to keep going. You can bet the War Party is sparing no expense in their campaign to drag us into war with Iran: their bank account is effectively unlimited. But we don't need to match them dollar for dollar: we can win just like we did last time – if only you will help!
The stakes are high – indeed, they have never been higher. This is the moment when the work we have been doing all these years either culminates in a victory for the forces of peace – or a terrible defeat with horrific consequences.
http://original.antiwar.com/justin/2013/11/12/will-israel-drag-us-into-yet-another-war/
*Kurds Carve out Piece of Syria, Key ground for getting Rockefeller/Rothschilds/Prince Charles/Dick Cheney's  $4 tln of oil to market
Pro-Rebel Faction Opposes Move
by Jason Ditz, November 12, 2013
Multiple Kurdish factions have agreed in principle to create a "transitional" government for Western Kurdistan, covering northeastern Syria, to ruleautonomously for the duration of the Syrian Civil War.
The plan had been raised before, but seems practical now as Kurdish militias have ousted al-Qaeda from much of their territory, and have virtually de facto control over the region.
Not everyone is on board, however, as the Kurdish National Council (KNC), a faction closely affiliated with the rebel Syrian National Coalition (SNC), has called the move an "obstacle" tothe broader rebellion, and one which threatens to alienate the rebels.
Yet the Kurds aren't by and large involved in the civil war itself, and are instead finding themselves trying to keep foreign Islamists from overrunning their towns with no help from either the Assad government or moderate rebels, leaving the region as a practical matter independent.
Warns New Sanctions Would Derail Diplomacy
by Jason Ditz, November 12, 2013
The White House had for quite some time been quietly lobbying Congress to put its new sanctions bills against Iran on hold for the sake of diplomacy, but is now being very public with its opposition to the bills, calling them a "march to war" against Iran, and one that the American public opposes.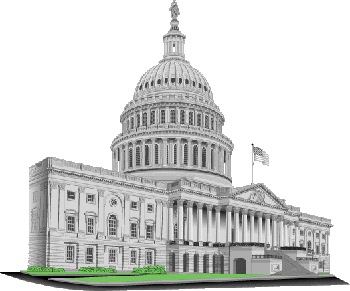 White House spokesman Jay Carney said that the public "justifiably and understandably prefer a peaceful solution," warning that if the sanctions derail the talks it would leave war as the only alternative.
Some Congressional hawks have been presenting more sanctions as a way to scare Iran into making more concessions, but others have opposed a deal at all costs, and are facing strong lobbying from Israel, which has complained that the deal would get in the way of their planned war.
All of this is setting the stage for the Congressional battle to be much more public than it's been in recent months, and with Israel planning to ratchet up its lobbying in the week left before the next round of talks with Iran, the rhetoric is likely to get more serious in the days to come.
*I must say nothing gives me more pleasure than  spam-binning all the Zionist Jews. Never will you meet a people who will not remain silent for even a moment, nor a people that can seem to refrain from cursing anyone who does not share their mad dreams and visions. What a cacophony of disquiet and disharmony the cause with their loud voices ,  large mouths, and insane dark utterances. The would drown out all other sound in the universe if only to hear their mad rantings if they were capable of such a feat. Such disharmony can't be tolerated in heaven, which they would overthrow and remake in their image if they could, being such a tribe of utter discontented malcontents. I'm sorry Jews you have no voice here unless you're a follower of Jesus Christ. Heaven will get along fine without you as will the Gentiles of this world, if you will only leave us in peace. Go you own way Jew, leave us alone.
| | |
| --- | --- |
| | Updated November 13, 2013 – 12:08 AM EST |