Headliners
-Russia provides evidence to Kerry, Sarin gas was 'home made'
-FED Heads, Dudley, Stein, Lacker, Kercherlakota Whipsaw markets. Lakota borrows a page from Mario Draghi.
-Italy back in political melt-down mode, another night of rioting In Greece
-French Minister demands Gypsy Hoards leave France
-Syrian Christians continue to be trapped and murdered by John Mccain/Hollande/Camerons/Grahams/Obama's Al Qaeda Terrorists
-EU showing severe signs of Economic, Banking and Political stress
-Stanford demonstrates worlds first nano-carbon tube computer
-Major Walmart Supplier in China warns of large reduction in orders by Walmart
-JPM Settlement charges rise to $11 Bln in talks
-Kiwis have greatest choke in Sports history losing America's Cup to British-Israel Team of Cheaters at Oracle
Markets
-Evil Zionist Jew Friedman of the NYT forecasting weather wars and death by starvation for Egyptians and Persians
He's a billionaire by way of marriage to a Jewish slum landlord's daughter.The hate, and filth and lies from the NYT never cease to amaze me.  Iran had better build some desalination plants and canals with all that oil loot. Iran and Egypt, too little oil? Nonsense.
In December 2012, Iran's deputy oil minister said Iran's proven crude oil and natural gas reserves are worth around $37 trillion. The reserves include 100 billion barrels of crude oil, 94 billion barrels of condensate, and 207 billion barrels equivalent of natural gas. And that does not include 12 billion barrels more in new reserves found so far in 2013. Heck Iran can buy the entire USA for what they have in the bank with energy reserves. Only Israel's sanctions are starving Iranians. That is the big lie Friedman does not want you to know. The other big lie is the Weather Wars the Pentagon is waging against the third world for London. Egypt has had some very major natural gas and oil discoveries, that in the last year or so which will greatly improve its reserves, assuming Israel does not keep destabilizing the govts. Egypt does have real water issues, but its mainly due to its neighbors wanting to drain the Nile and abrogate water treaties for the Nile.
These Frankist Jews are such terrorists and ineffable liars.
http://www.nytimes.com/2013/09/22/opinion/sunday/mother-nature-and-the-middle-class.html?src=recg
-Summary
Concerns about the stability of the Italian government took European stocks to their lows just as US traders were placing their morning bets, although the fresh six-year lows in USA  weekly claims helped futures turn around and move global indices higher into the first hour of US cash trading. Italy's MIB finished down 1.2 % but the EU markets were stabilized  by the ESM hammering down on peripheral yields as they tried to sell off. The German market was notoriously and  conspicuously  rigged and finished flat. European traders and commentators were hailing the new Europe where the bond yields don't fall apart when govts and economies do. Americans were told to ignore the silver and gold rigging going on in London by the CFTC, as Goldman Sachs boy Gensler was told drop the near 3 year investigation.
EUR/USD continues to pivot around 1.3500 well within the range that has emerged since the FED taper surprise last week. After testing above 1.3525 overnight, the pair is around 1.3483 as of writing. Given all the easy money talk out of the ECB and the grasp overnight for more slush funds for banks and economies, the EUR/USD trading is purely black box driven. The Euro and Dollar will trade at parity at some point with the English pound. When the Euro goes it is going to go down big time. At least the USA has positive demographics going for it.
With time growing short for a fiscal deal in Washington, DC, the UST 10-year yield has started moving back up after finding a post-FED bottom around 2.628%, indeed Bill Gross said we were at a bottom. WTI crude is back in the $103 handle after trading as low as $102.20 overnight. Gold continues to be whipsawed by FED talking heads and the cartel. GS continues to reiterate its $1000 gold target. In Japan and China people continue to say Goldman Who?
The Senate is now working to pass a CR funding bill by Saturday that will give the federal government enough money to operate through November 15th and send it on to the House, although Speaker Boehner is still calling on the Senate to pass the House version that defunds Obamacare in purely political theater. Political analysts still expect the House to pass a funding bill that averts a shutdown in Sept 30th with the real contest reserved for the debt ceiling. Yesterday, the Congressional Budget Office said a debt ceiling increase would be required between Oct 22 and Oct 31.
FED hawk Lacker discussed the taper and strategies for exiting extraordinary policy in a speech in Stockholm over night. Lacker warned that forward guidance on low rates could reduce economic activity by reducing expectations of future growth. On the taper, he said it would be difficult for the Fed to start tapering in October without losing face even though it could be done in principle at that time based on data. Lacker would like to see QE buys reduced by 1/4 to a 1/3 each time (implies $21-28B for first taper). Lacker is a non-voting Anglomason. Stein a voting Zionist  Jew member offered up a slightly less Hawkish scenario for starting the taper in December and Dudley reassured markets the FED would be 'humble' when tapering. To whipsaw the currency markets and commodity markets even more, reformed moderate Kercherlakota borrowed some choice weasel words from Mario Draghi in Speech today as he apparently has Yellen's script.
Doing whatever it takes in the next few years will mean something different. It will mean that the FOMC is willing to continue to use the unconventional monetary policy tools that it has employed in the past few years. Indeed, it will mean that the FOMC is willing to use any of its congressionally authorized tools to achieve the goal of higher employment, no matter how unconventional those tools might be.Moreover, doing whatever it takes will mean keeping a historically unusual amount of monetary stimulus in place—and possibly providing more stimulus—even as: Interest rates remain near historic lows. Economic growth rises above historical averages. Per capita employment begins to rise appreciably. Asset prices rise to unusually high levels, leading to concerns about "bubbles." The medium-term inflation outlook rises temporarily above 2 percent. It may not be easy to stick to this path.But I anticipate that the benefits of doing so, in terms of employment gains, will be significant.
So net today /over night we had two hawks (one voting, one non voting) and two voting doves whipsawing.
Nomura's economist clearly nailed the BOJ/FED/ECB to the wall of truth today.
Had the Fed not implemented QE, long-term rates would not have risen so early in the rebound, and the economic recovery would have proceeded smoothly. Now, any talk of ending QE pushes long-term rates higher and throws cold water on the economy, making it more difficult to discontinue the policy. That raises the possibility that by buying longer-term securities the central banks of the US, the UK and Japan have placed themselves in a QE "trap" of their own making and will be unable to escape for many years to come.I have previously described QE as a policy that is easy to begin and hard, even scary, to end. The recent drama over tapering signals the start of the less-pleasant second part.
http://blogs.marketwatch.com/thetell/2013/09/26/richard-koo-says-vicious-cycle-taking-hold-as-fed-faces-qe-trap/
Shares of JC Penny have fallen more than 20% over the last two days as reports and rumors made the rounds that the company was talking to investment bankers about another big dilution of shareholders through a capital raise. This morning the firm addressed the rumors without affirming or denying that it was looking to raise money, saying only that it was starting to see greater predictability in its performance across many areas. Then after the open, CNBC reported that JC Penny's CEO said the company is not seeing conditions that would warrant a need to boost liquidity. Shares spiked higher on this story, up as much as 5% on the day at one point. JC has an extensive real estate portfolio it is looking to leverage. The CEO's word is worthless in the stock, much like the former CEO.
With Alcoa out of the DJIA, many analyst suggest that earnings season should now officially begin with the quarterly report out of Nike, which is scheduled for today after the close. Alcoa does not report until October 8th. In any case, firms continue to adjust expectations ahead of the fall quarter earnings season, most notably Hertz Global, which trimmed its FY13 outlook due to softer volumes in its US airport car rental market.  In earnings, Jabil Circuit is down 6.5% after offering a very soft Q1 and FY14 guidance, despite a decent Q4.
The online payments race is also in the spotlight after eBay agreed to acquire Braintree, a payments platform that powers a wide range of mobile apps like OpenTable, TaskRabbit and Uber. The $880M cash deal also included Braintree's own payments app, Venmo. Shares of EBAY are up nearly 3%.
JPM was up. +.5 % after The Wall Street Journal reported that the bank could pay as much as $11 billion to settle regulators' accusations that it misled investors about the quality of the mortgage-backed securities it sold in the run-up to the financial crisis. They are going to be fined about one quarter's worth of profit, and get some future tax credits for rebates for the fraud. This is a slap on the wrist fine for such massive fraud as they engaged in. Which is why the stock is up.
GS touted FB which was up 2% to $50 where I put on a short again. What a corrupt rigged stock.
(US) Q2 Final GDP Annualized Q/Q: 2.5% v 2.6%e; Personal Consumption: 1.8% v 1.9%e
(US) Q2 Final GDP Price Index: 0.6% v 0.8%e; Core PCE Q/Q: 0.6% v 0.8%e
(US) Initial Jobless Claims: 305K v 325Ke; Continuing Claims: 2.823M v 2.82Me
(US) Aug Pending Home Sales M/M: -1.6% v -1.0%e; Y/Y: 2.9% v 6.3%e
(US) Sept Kansas City Fed Manufacturing Activity: 2 v 8e
(US) EIA weekly Natural Gas Inventories +87 bcf v +75-80 bcf expected
(MX) Mexico Aug Preliminary Trade Balance: -$234M v -$1.4B prior
12:03 PM EDT 9/26/2013

LAST
CHANGE
% CHG
 
DJIA
15317.70
44.44
0.29%
Nasdaq
3782.97
21.87
0.58%
S&P 500
1696.59
3.82
0.23%
Russell 2000
1075.95
2.44
0.23%
Currencies

12:00 PM EDT 9/26/2013

LAST(MID)
CHANGE
Euro (EUR/USD)
1.3483
-0.0044
Pound (GBP/USD)
1.6013
-0.0067
Swiss Franc (USD/CHF)
0.9108
0.0016
Yen (USD/JPY)
98.97
0.53
Australia $ (AUD/USD)
0.9352
-0.0015
WSJ Dollar Index
73.01
0.25
Government Bonds

12:00 PM EDT 9/26/2013

PRICE CHG
YIELD
German 10 Year
-3/32
1.835
France 10 Year
-4/32
2.362
Italy 10 Year
-26/32
4.334
Spain 10 Year
-13/32
4.327
U.K. 10 Year
1/32
2.571
U.S. 10 Year
-4/32
2.649
Futures

11:50 AM EDT 9/26/2013

LAST
CHANGE
% CHG
Crude Oil
102.95
0.29
0.28%
Brent Crude
107.94
0.53
0.49%
Gold
1326.4
-9.8
-0.73%
-Intel Embeds Clipper Chip for Feds/NWO without telling anyone
Now I know why I don't buy computers with Intel processors.
-Despite overwhelming evidence London manipulates Sliver prices, no charge by corrupt CFTC
Whatever London wants, London gets. Thanks to the courageous London trader who came forward and exposed it. Hardly worth noting as the CFTC would have had to indict HSBC/Barclays/JPM/GS/Citi, the FED/BOE/ECB.  With Bob Rubin protege Gary Gensler running the CFTC did anyone expect anything else?
http://www.reuters.com/article/2013/09/25/us-cftc-silver-idUSBRE98O0SR20130925
-UK Pilots sleeping on the Job while flying
I take a very dim view of this slothful behavior by the Brits. Never fly on any British Airline. Thank goodness the autopilots are so good these days. At least they turned themselves in. Probably females.
http://www.independent.co.uk/news/uk/home-news/both-pilots-fell-asleep-on-jet-leaving-plane-in-autopilot-8840868.html
-British Cops Just don't get it, Indonesia will put you to death for drug smuggling
Just because your a Royal English Cop in Indonesia does not give you the 'legal' much less moral right to run Crystal meth in for the natives.
http://www.independent.co.uk/news/world/asia/former-police-community-support-officer-faces-death-by-firing-squad-after-being-caught-smuggling-3000-of-crystal-meth-in-indonesia-8841496.html
-Team UAE/ NZ gracious losers
Well at least Ellison did not soak the USA taxpayers for his show like the communists down in NZ. Nor did he use Arab blood money from the Brutal Emirates like the Kiwis. Larry really picked a load of losers from England and Australia and Europe for his crew and as is so typical the Brits larry picked were not only cheats but stupid cheats, if not sabotagers. Still I wonder if someone took a dive on team NZ. Their skipper made about as many mistakes on the back side of the series as Ellison's skipper made on the front side. Who can forget these devils  in New Zealand kicking the US Navy out? Now as China threatens that colony of England, the Kiwis come crawling back and want 'free' protection from the USA to protect their evil apartheid state. By right we should invade and restore the Islands to the indigenous. NZ is another functional apartheid state like Israel and Australia and Northern Ireland. Not one indigenous NZ on their crew.
http://www.nzherald.co.nz/sport/news/article.cfm?c_id=4&objectid=11130542
-Obama Administration desperate to fake jobs
The Labor Department on Thursday estimated it will add 345,000 to the level of payrolls in the year to March 2013. That's because it's now including 469,000 who work in providing non-medical care to the elderly, who previously were not counted in the survey. Other changes based on including comprehensive state unemployment insurance tax records saw a 124,000 downward revision. The final benchmark revision will be issued in February 2014.
- John Boehner -Spending Cuts and Debt Raise tied together
The Republican leader of the U.S. House said Thursday his party plans to push a bill that ties an increase in how much the government can borrow – the so-called debt ceiling – to more cuts in federal spending. House SpeakerJohn Boehner also said he doesn't expect his chamber to support a bill to fund the operations of the federal government without any strings attached. "I do not see that happening," he said in a press conference. The failure to reach an agreement by the end of the week could lead to a partial government shutdown, an outcome Boehner insisted he does not want to see happen. The other budget dispute, over the debt ceiling, is also heating up. President Obama recently told top Republicans he would not negotiate over the debt ceilng. But Boehner insisted that the president will have to compromise. "I am sorry, it just doesn't work that way," he said. The debt ceiling is set to be breached in October, a scenario that could harm the economy and drag down financial markets unless the dispute is resolved quickly.
-Final 2Q GDP unchaged at 2.5 %
The performance of the slowly growing U.S. economy was unchanged in the second quarter, according to the government's third and final review.Companies restocked warehouse shelves a bit less than previously reported and exports also grew somewhat slower — both negatives for gross domestic product. Yet state and local spending actually rose instead of falling.Those factors combined to keep overall U.S. growth unrevised at 2.5% in the April-to-June period, the Commerce Department  said Thursday.
-FED Taper Chatter Machine
The Federal Reserve should develop a "mechanical" approach to tapering by tying reductions in asset purchases to the unemployment rate, said Federal Reserve Governor Jeremy Stein on Thursday. "For example, one could cut monthly purchases by a set amount for each further 10 basis point decline in the unemployment rate," Stein said in a speech to the Center for Financial Studies in Frankfurt, Germany. This would help reduce uncertainty and market volatility, he said. It is clear that there is "room for improvement" in the Fed's transparency over tapering, he said. Stein called his vote in making no change to the $85 billion-a-month asset purchase program last week a "close call," and said that he would have been "comfortable" with the Fed beginning to taper in September. But he added whether a taper was started in September or a "bit later" will not make a major difference in the end. Stein said he wasn't worried about the back up in Treasury yields since May. "On net, I believe the adjustment has been a healthy one," he said.
-What a country. Land of the LGBTs!
-Russia nails John Kerry, Cameron, Bibi
Russia has enough evidence to assert that homemade sarin was used on August 21 in a chemical attack near Damascus, the same type but in higher concentration than in an Aleppo incident earlier this year, Russian FM Sergey Lavrov said."On the occasion of the incident in the vicinity of Aleppo on March 19, 2013 when the United Nations, under the pressure of some Security Council members, didn't respond to the request of the Syrian government to send inspectors to investigate, Russia, at the request of the Syrian government, investigated that case, and this report, i.e. the results of this investigation are broadly available to the Security Council and publicly," Lavrov said. "The main conclusion is that the type of sarin used in that incident was homemade. We also have evidence to assert that the type of sarin used on August 21 was the same, only of higher concentration."The minister said he had recently presented his US counterpart John Kerry with the latest compilation of evidence, which was an analysis of publicly available information. RT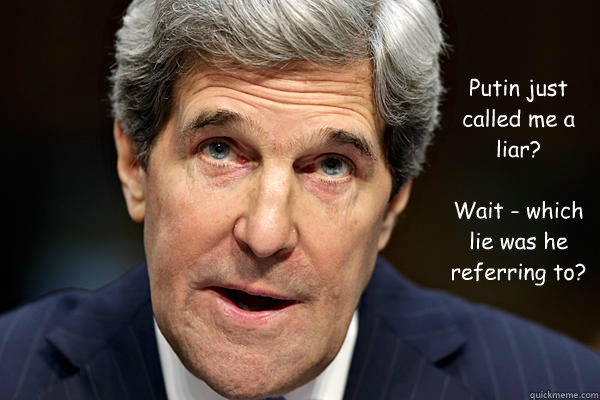 -Taper chatter to control dollar
FED Lacker (hawk non-voter): The Fed will face risks as it pursues its exit strategy from recent unconventional policies. Forward guidance on low rates could reduce economic activity by reducing expectations of future growth. He Sees only minor impact of govt funding issue on GDP. Lacker said it would be difficult to start taper in Oct without losing face (but its could be done in principle based on data), but don't see any reason why the taper can't start in Dec.
-Europe
The usual smack  from the Euro-clowns over night. The ECB has no 'cred' anymore than the FED. The ECB pols are disgraceful even by American standards. The usual games were played with the yield curve to prop EU equity markets up,  especially in light of the fragile situation in Italy and Greece politically as well as with their economies. Italy is near yet another melt- down today,with another election in the waiting in the wings.
Sentiment is souring at last over the EMU charade. A new YouGov Deutschland poll on European citizens' sentiments on EU-membership, shows that 44% of people in the UK and 43% of Swedes want an EU-exit (35% and 42% respectively said they would stay in). In Germany 49% opted for 'in' versus 31% saying 'out.'  In France 38% said they wanted to stay, while 31% said they wanted to leave. In Denmark, the figures stood at 47% to 35% in favor of remaining in.In an interview with Bloomberg, Italian Prime Minister Enrico Letta said that a UK exit from the EU is "one of the big threats for Europe." He said that EU leaders were underestimating the risk of the UK leaving. "We need to have a good deal with the UK to convince the British to remain on board," he added.
ECB's Asmussen said investors have confidence in EU crisis management. Everybody can trust in ECB keeping price stable. US must re-order their fiscal policy in the long term and not just raise their debt ceiling every few months. He said it would be good to have a Eurozone budget to support reforms. To this end, the IMF said the Eurozone should set up a joint budget to help avoid economic shocks and to prevent weak members from experiencing severe recessions. Budget could be 2.5% of Eurozone GDP or about €200B. Such a fund would collect revenues from euro area members at all times and make transfers to countries when they experience negative shocks.Bloomberg reports that, according to two unnamed EU officials, the European Commission is considering altering the 'Balance of Payments' facility, currently used to help EU members in need of financial aid, so that it becomes a €50bn strong fund which can inject money directly into EU banks that fail the upcoming ECB stress tests. Germany and the UK are opposed to the move, arguing that it reduces the pressure on banks to clean up their balance sheets. Europe's big banks are lagging behind the rest of the world in strengthening their balance sheets. The biggest European banks were still short of €70.4 billion (£59 billion) of their required future capital levels at the end of last year, the European Banking Authority has said (Times). CLEARLY THE EU BANKING SECTOR IS UNDER SEVERE STRESS AT THE PRESENT TIME  AS ARE VARIOUS EU ECONOMIES.
The European Commission released a report on Wednesday, warning that rising electricity prices and lack of access to finance is leading to the stagnation of the European industry. Whereas the sector contributed 18% to the EU's GDP in 2000, the figure now stands at 15.1%, said the report. (Hence the Arab Spring/Syria Oil war as the North Sea oil production is dropping like a stone).
Speaking of clowns. Sweden Riksbank Jochnick said US economy is on the right track; reiterates Sweden's economy is on road to recovery. This despite dismal economic data out of Scandanavia last night.
And more Clowns.  Center-right deputies supporting Silvio Berlusconi renewed threats to resign if their leader is expelled from parliament and the left demanded an end to their "blackmail", deepening uncertainty in Italy's fragile ruling coalition.Italy has been close to crisis since Berlusconi, a partner in the coalition government, was sentenced to four years in prison, commuted to a year under house arrest or in community service, for tax fraud. It included a ban on holding public office that is under appeal.Late on Wednesday, Berlusconi's allies made their latest pledge to bring down the government, saying they would resign if a special Senate committee meeting on October 4 voted to strip Berlusconi of his seat. Letta was in NY trying to convinces the investment banks and funds the wheels were not going to come unglued on his unelected regime. Even as the Senate committee votes on Berlusconi's future approaches, a battle is looming over sales tax, which is due to rise by one percentage point in October unless the government can find the resources to cancel it.Berlusconi's allies are demanding the increase be averted despite the pressure on public finances and a pledge by Economy Minister Fabrizio Saccomanni to resign if the government reneges on its pledge to bring the deficit within European Union limits.Italy's president Giorgio Napolitano cancelled his attendance at a political conference today , because of a "disturbing" political development that required his attention, according to various media reports in Italy and the U.K.
And the pirates of London…Britain is taking legal action against the EU's proposed cap on bankers' bonuses based on a number of factors, including a failure to demonstrate the evidence base to support the move, as well as a lack of legal certainty and an invalid legal base. Another argument relates to the "unlawful" tasks delegated to the European Banking Authority, which is required under the legislation to determine which staff the cap will apply to. The UK is also challenging the stipulation that the bonus cap will apply to EU banks working overseas.
The EU is trying to find more suckers for its failed hegemony. The EU is stepping up its courtship of Ukraine as it competes with Russia for influence in Eastern Europe. The FT reports that EU member-states have agreed to allow Ukraine to enjoy the benefits of an economic and political pact as soon as it signed – instead of waiting for all 28 member parliaments to endorse the deal.
German Clowns can't make up their minds..
CDU/CSU divided over tax increase on higher incomes to woo SPD into a grand coalitionIn an interview with Die Zeit, Finance Minister Wolfgang Schauble hinted that he could accept an increase in taxes at higher income levels, arguing that while he was personally opposed, "we need to now see where the [coalition] talks take us". Bild reports that CDU General Secretary Hermann Gröhe has also indicated the party could agree to higher taxes in a concession to the SPD or Greens. However, FAZ quotes Bavarian Finance Minister, Markus Soder, as saying "With the CSU there will be no tax increases".  Meanwhile, Die Welt reports that ahead of tomorrow's party convention, SPD figures have been fleshing out their conditions for any grand coalition with Angela Merkel's CDU/CSU. Aside from higher taxes, key demands include more revenue to be made available at the state and municipal levels, a minimum wage and to continue with the transition towards renewable energy.
Anglo-Zionist just won't give up on jamming GMO death down Continental Europe's throat. Studies linking genetically modified crops with adverse effects on the environment or animal health are based on "contested science", according to a recent report by the European Academies Science Advisory Council (EASAC), which received backing from Anne Glover, the EU's chief scientific advisor.
French Interior Minister Manuel Valls has called for Roma (gipsies) to 'return to Romania or Bulgaria' because they don't integrate well in France. (Well said, Satanists should leave France, after them should go the Zionists and Islamic fanatics).
(EU) EURO ZONE AUG M3 MONEY SUPPLY Y/Y: 2.3% V 2.3%E; M3 3-MONTH AVERAGE: 2.3% V 2.3%E
(UK) Q2 FINAL GDP Q/Q: 0.7% V 0.7%E; Y/Y: 1.3% V 1.5%E
(UK) Q2 CURRENT ACCOUNT BALANCE: -£13.0B V -£11.0BE
Credit Markets
(PT) Portugal Debt Agency Chief Rato: Portugal can regularly issue bonds starting in 2014
(ES) Spain PM Rajoy: Spain 2012 budget deficit revised to 6.8% from 7.0% prev. No more budget cuts will be approved in 2013
(ES) Spain govt confirms it will freeze salaries for civil servants in 2014 for 5th year in a row that will apply to 2.6M employees at national, regional and local levels
(IT) Italy Debt Agency (Tesoro) sells €8.5B v €8.5B indicated in Mar 2014 bills; avg yield: 0.781%; bid-to-cover 1.45
Markets
EuroStoxx50 sectors Energy -0.60%, Technology -0.50%, Basic Materials -0.40%, Financials -0.30%, Consumer Cyclical -0.40%, Consumer Non-Cyclical -0.20%, ;Telecom +0.40%, Industrials +0.30%, Utilities +0.10%
Currencies

6:15 AM EDT 9/26/2013

LAST(MID)
CHANGE
Euro (EUR/USD)
1.3502
-0.0025
Pound (GBP/USD)
1.6052
-0.0028
Swiss Franc (USD/CHF)
0.9101
0.0009
Yen (USD/JPY)
98.55
0.11
Australia $ (AUD/USD)
0.9386
0.0019
WSJ Dollar Index
72.84
0.07
Government Bonds

6:15 AM EDT 9/26/2013

PRICE CHG
YIELD
German 10 Year
4/32
1.813
France 10 Year
0/32
2.348
Italy 10 Year
-21/32
4.313
Spain 10 Year
-12/32
4.324
U.K. 10 Year
6/32
2.550
U.S. 10 Year
2/32
2.627
Futures

6:05 AM EDT 9/26/2013

LAST
CHANGE
% CHG
Crude Oil
102.73
0.07
0.07%
Brent Crude
107.74
0.33
0.31%
Gold
1333.5
-2.7
-0.20%
-Suppressed History and Science
The Darwinists, aka the English certainly are the rulers of this present age. It is convenient 'Royal' philosophy that gave rise to the many  genocides of the English empire,  and just about every evil in this present age. Some interesting ideas. Certainly Archaeologists are on the same 'state' payroll as the economists. And we know economists are the lying whores of the bankers as well as their kin for the most part.
http://www.youtube.com/watch?v=wnWUBPUvKyc
-Asia
The general bias of Asian markets overnight  has been to the down side ex Japan and Korea.
Li and Fung Ltd , Hong Kong  reported a large supply order reduction from Walmart casting wide doubt in Asia about the strength of the USA and global economy. Other data out of the US on Wednesday was also tepid as new home sales missed estimates while durable goods orders were little changed. Sentiment in the far east is  cautious with US final Q3 GDP on tap for Thursday with the recent history of past revisions to the down side. The Shanghai Composite is particularly weak, falling 1.5% to a 2-week low below 2,170. The PBOC is raising red flags with a second aggressive funds injection this week; for the week the total repo operation injection is at the highest level in two months. PBOC Vice Governor Pan said China continues to pursue interest rate reform; attempting to set-up private banks that would shoulder risks themselves. China regulators may cancel loan-to-deposit ratio limit in Shanghai free trade zone (FTZ); may ease limit on 75% loan-to-deposit ratio and deposit reserve ratio, as well as allow to carry out lending interest rate marketization.  Bank of China (BOC) forecasts China 2013 GDP target 7.7%, Q3 GDP 7.8% and Q4 7.7% . Nomura said China may allow some local government finance vehicle debt to default in 2014.
Nikkei225 spiked going into its midday break after Kyoto reported the govt will 'urgently consider' cutting corporate tax rate. Strength in Tokyo stocks was also accompanied by weakness the yen across the board in what looked like direct intervention by the MOF/BOJ. Japan Tax panel chief Noda of LDP party said PM Abe to announce economic steps and tax decisions on Oct 1.  Draft from Japan Council on Economic and Fiscal Policy (CEFP) suggesting a corporate tax cut accompanying a sales tax hike would diminish the risk for economy
Korea's Kospi was also in the green despite opening lower. Korean finance ministry announced it would continue running a fiscal deficit in 2014 as the cost of a more aggressive economic stimulus, increasing its spending by 4.6% to KRW357.7T. South Korea's 2014 GDP projections were also cut by the govt .1 %   to 3.9%.
(AU) AUSTRALIA JUNE-AUG JOB VACANCIES Q/Q: +3.1% V -7.3% PRIOR (first rise in a year)
(KR) SOUTH KOREA SEPT DISCOUNT STORE Y/Y: -2.6% V -4.9% PRIOR; DEPT STORE Y/Y: +6.6% V -2.1% PRIOR
(KR) SOUTH KOREA SEPT CONSUMER CONFIDENCE: 102 V 105 PRIOR (5-month low)
 (CN) China PBoC injects CNY80B in 14-day reverse repos in today's session; Injects CNY155B this week v drained CNY8B last week (largest weekly injection since mid July)
(CN) Daily Shibor fixings: O/N: 3.1120% v 3.3470% prior (3rd consecutive decline; 1-week low)
(JP) BOJ offers to buy ¥300B in 1-3yr JGBs, ¥350B in 3-5yr JGBs, and ¥400B in 5-10yr JGBs
(TW) TAIWAN CENTRAL BANK LEAVES BENCHMARK INTEREST RATE UNCHANGED AT 1.875%
Markets
Currencies

2:49 AM EDT 9/26/2013

LAST(MID)
CHANGE
Australia $ (AUD/USD)
0.9386
0.0018
Yen (USD/JPY)
99.02
0.58
S. Korean Won (USD/KRW)
1074.85
-2.05
Chinese Yuan (USD/CNY)
6.1213
0.0009
Euro (EUR/USD)
1.3517
-0.0010
WSJ Dollar Index
72.90
0.13
Government Bonds

2:49 AM EDT 9/26/2013

PRICE CHG
YIELD
Australia 10 Year
-2/32
3.894
China 10 Year
0/32
4.060
India 10 Year
18/32
8.734
Japan 10 Year
-6/32
0.696
German 10 Year
-4/32
1.839
U.S. 10 Year
-4/32
2.649
Futures

2:39 AM EDT 9/26/2013

LAST
CHANGE
% CHG
Crude Oil
102.58
-0.08
-0.08%
Brent Crude
107.43
0.02
0.02%
Gold
1331.5
-4.7
-0.35%
-After Hours
( US/CH) Consumer discretionary: Li & Fung Ltd  (supply order reduction to Walmart)
(SY) Syria's Assad: US attack remains a possibility – financial press
(SY) All 5 permanent UN security council members including Russia, China agree on the core of the UN resolution to remove chemical weapons from Syria
(EU) European Commission Chief Barroso: Sees strong and credible Euro as region exits recession (Head Clown of Europe)
(GR) Greece Deputy PM Venizelos: Greece does not need a 3rd bailout; Aims to cover its spending needs without more funds (Greek Clown)
 (US) FED Dudley (dove,  voter): FED  must be "humble" regarding exit strategy, and must be able to be agile during stimulus exit (Anglo-American clown).
(US) Stanford Demonstrates worlds first nano-tube computer
http://online.wsj.com/article/SB10001424052702304795804579097201829598522.html?mod=WSJ_hpp_MIDDLE_Video_Third
US markets:
JPM: Settlement talks reaches $11 bln, 7 bln in cash and 4 bln in rebates to consumers for mortgage-gate
 FUL: Reports Q3 $0.74 v $0.68e, R$514.6M v $516Me, raises FY13 guidance; +6.4% afterhours
SNX: Reports Q3 $1.24 (adj) v $0.95e, R$2.73B v $2.71Be; +3.1% afterhours
JBL: Reports Q4 $0.56 v $0.54e, R$4.81B v $4.54Be; Guides initial FY14 $2.36-2.60 v $2.66e; -3.7% afterhours
 BBBY: Reports Q2 $1.16 v $1.15e, R$2.82B v $2.82Be; +6.4% afterhours
JCP: May raise $750M-$1B (as much as 45% of market cap) in new equity; -0.6% afterhours
-Geopolitics
*A Government Answerable to No One (but world Jewry)
The Edward Snowden March 2009 memo which reveals that the National Security Agency (NSA) is illegally spying on American citizens and then passing the raw information it obtains on to Israel is particularly shocking because it demonstrates with documentary evidence just how Washington's inside the beltway crowd places its relationship with Israel above its responsibility to defend and uphold the Constitution of the United States. But equally interesting is the tale of the dog that did not bark in the night. The crowds of angry Americans concerned about their loss of privacy gathering in front of the White House failed to materialize because the story, unreported in most of the media, quickly disappeared down the memory hole. The Washington Post placed it on a back page while The New York Times did not report it at all, Managing Editor Dean Baquet calling it a story that was neither "significant" nor "surprising" as determined by his "news judgment." The Times own Public Editor Margaret Sullivan disagreed, however, as did most of the readers' comments on the failure to include it in the paper. Some commenters noted that the Times is frequently inclined to avoid stories that are critical of Israel.
Perhaps the much better reported role of the American Israel Public Affairs Committee (AIPAC) in pushing for a war against Syria in spite of the overwhelming objections of the American people had something to do with it, the mainstream media being unwilling to excoriate Israel and its friends twice in one week. But to be fair to the Israelis, they are not the villains in the piece even if they did aggressively seek information on Americans, which one should presume to be the case. It was the newly inaugurated President of the United States and the government he headed that took the steps to share its intelligence on Americans. Israel might have requested or even demanded the information but it was up to the White House to say "no."
Israel gets away with abusing its privileged position because the very people we Americans elect and pay to protect us mostly believe it is safer to go along with perceived Israeli interests than to oppose them. As they are fixated on the two year election cycle they are not terribly interested in the long term consequences of their actions. If Israel murders an American or two in the course of "defending" itself, congress and the White House will always look the other way and sometimes even praise the killers, as it did with Rachel Corrie and Furkan Dogan. But Israel is only partially to blame for the cynical political maneuvering that led a president to secretly permit an agency dedicated to national security to provide raw information on American citizens to another government with which it is not in any actual alliance and that has a history of behaving irresponsibly. Indeed, the Jonathan Pollard andBen-Ami Kadish espionage cases, the Lavon Affair, and the attack on the USS Libertyall suggest that Israel will not hesitate to harm the United States and even kill American citizens if it thinks it will gain something by so doing.
Some observers attempting to exonerate the White House and NSA point out that the memo of understanding in question is not signed, possibly suggesting that it was not ever acted on. But if that were so, the NSA could have denied that there was any such arrangement. Instead, it commented that "Any U.S. person information that is acquired as a result of NSA's surveillance activities is handled under procedures that are designed to protect privacy rights," which sounds like a confirmation of what the memo describes. And it is also a bit of a fudge. The memo makes clear that Israel is being given "raw" and "unminimized" intelligence, which means that it is not being examined or scrubbed to remove information about Americans. In the first paragraph the memo states explicitly that the material being provided by NSA to the Israeli SIGINT National Unit (ISNU) is "including but not limited to Signals Intelligence (SIGINT) technology and equipment and raw SIGINT data signals intelligence information that has not been reviewed for foreign intelligence purposes or minimized."
That means nothing being turned over to Israel is being reviewed in advance to protect US citizens. Most of the remaining text of the memo goes on to ask that Israel comply with NSA rules on the use of information relating to American citizens. It also and characteristically insists that any communications to or from officials of the US government be destroyed "upon recognition." The beast knows how to protect itself, apparently, but it imposes no sanctions if Israel does not comply with any of the conditions or guidelines, stating specifically that "this agreement is not intended to create any legally enforceable rights…" making the entire procedure toothless from Tel Aviv's point of view. And yet another Snowden memo cited by the Guardian notes that there have been "Trust issues which revolve around previous Israel operations," suggesting that NSA has for some time been aware that it is being diddled.
The NSA, by refusing to address the issue at all, is also failing to reveal just how much sensitive information has been given to Israel. Since it is unaware of what exactly is included in the SIGINT it might also have no idea how much intelligence it has been passing. Israeli spy Jonathan Pollard gave Israel enough top secret information to fill a room. One has to suspect that NSA might be going far beyond that in its attempt to satisfy Israeli demands. Another Snowden derived US intelligence community assessment dated September 2007 also reported by the Guardian notes how the NSA-Israel relationship has "become overwhelmingly one sided in favor of Israel…'tilted heavily in favor of Israeli security concerns…driven almost totally by the needs of the partner.'" An NSA report one year later notes dyspeptically how Israel targets "us to learn our positions on Middle East problems…a National Intelligence Estimate ranked them as the third most aggressive intelligence service against the US"
So where is the White House on all of this? Echoing the NSA, President Obama has insisted that there are strict safeguards on information relating to American citizens that is accidentally acquired. But if Obama has indeed authorized the passage of signals intelligence to Israel without any screening and without any effective controls on how it is used, which would include phone calls, emails, and metadata relating to American citizens, why isn't he being forced to answer questions regarding what exactly he has done and how that fits in with his assertions about respecting privacy? Or broader questions about national security? Where are the Republicans and the so-called progressives concerned about the constitution and civil liberties who should be demanding answers? As soon as the subject turns to Israel they become very shy, apparently, but these are all symptoms of a government that has pari passu become only answerable to itself, particularly when the media is uninterested in a story that it finds embarrassing. It is not what the Founders of the United States envisioned and it hardly benefits the American people, but it is what we have. Unfortunately.
US Congressional Opposition Could Make Deal Difficult
by Jason Ditz, September 25, 2013
Iranian President Hassan Rohani has followed up yesterday's call for diplomacy at the UN General Assembly with further comments in support of talks, saying Iran is ready for "serious" talks on its civilian nuclear program.
Rohani went on to say that there should be a timeline for the negotiations instead of just holding open-ended talks, and said he believes that a deal should be made in three to six months, and the less time, the better.
That's clearly a must for Rohani domestically, as he was elected on a campaign promising diplomacy and international rapprochement, and if that process is seen going nowhere it could quickly cost him political support.
At the same time, US officials, particularly in Congress, have taken the position of being "tough on Iran" for so long that it's an end unto itself, and Congressional opposition to diplomacy on general principle is going to be a big obstacle to any deal.
Weeks Later, Nuns and Orphans Still Stuck in Convent
by Jason Ditz, September 25, 2013
Nearly three weeks ago, rebels from al-Qaeda's Jabhat al-Nusra attacked the Syrian Christian village of Maaloula, seizing a hotel on a hilltop and using it as a base to shell the villagers below and eventually taking the town outright. Several failed military pushes later, parts of the town have been reclaimed, but al-Nusra is still at the hotel.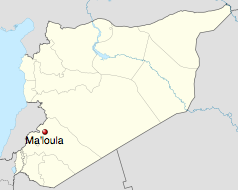 Most of the tiny village's population fled when the attacks began, but a number of civilians fled to a convent on the outskirts of town, where nuns take care of orphans. It was never intended to be a long-term solution.
But roughly 40 civilians, including many of the orphans, are still stuck in the convent, with supplies dwindling and a looming humanitarian crisis, they have been appealing to Christians elsewhere in Syria for relief.
That's going to be tough going, however, since Christians throughout Syria are taking the ongoing civil war particularly hard, stuck between an Assad government that has historically tolerated them, more or less, and Islamist-dominated rebels that see that tolerance as evidence of complicity, and aim to wipe them out.
Tiny towns like Maaloula are mostly off the beaten path in Syria. The villagers there still speak Aramaic, not Syrian Arabic, and beyond a tiny army post inside the village, which was burned almost immediately when al-Nusra attacked, there is little reason why the village would be of interest at all to al-Qaeda.
A statement from an alleged commander of al-Nusra promised to withdraw from the village if the Christians promised to keep the military from returning, but the village of a couple thousand people can't realistically keep any fighting force out, and so al-Nusra has remained, leaving the villagers stuck in the middle of a civil war.
| | |
| --- | --- |
| | Updated September 26, 2013 – 1:48 AM EDT |
| | | |
| --- | --- | --- |
| | | Glenn Greenwald on NSA's View of Drone Opponents as 'Threats' |
| | | Surveillance Reform Package Ends Bulk Collection of Phone Records |
| | | Scalia Expects NSA Wiretaps to End Up in Court |
| | | Independent NSA Spying Review Not So Independent |
-The Greatest Choke in Sport's History, the Greatest Disgrace in Sport's History
The greatest choke in sports history by the Kiwis, whom at least fielded a ship designed by Kiwis, sailed by Kiwis and built by Kiwis and played fair, ex some nasty ramming techniques they used to try and slow down a faster ship and the blood money sponsor that bought them their boat.
Oracle's boat was hardly American. Designed by a French-German team. Built in part in New Zealand and really not sailed by any Americans at all( ex one lowly grinder).
I doubt the AC72  will ever been seen again in a race. Too expensive.
Congratulations are probably in order for the design team of Ellison's boat. They produced a ship not even the English could lose upon. Van Peteghem Lauriot-Prévost were the naval architects. So hats off  to them, they were the only winners at this Cup.
Larry Ellison is hopeless as an American as 911 showed us as so,  as, so, so many Jews have been shown to be traitors to the USA since that day of terrorism by world Anglo-Zionism. Like so many of his tribe he should move to England and sail for England in the next cup. Don't fly the American flag Larry unless Americans sail it and build it. Better luck next time Kiwis. You got what you deserved for using blood money to pursue your sport. A traitor won this race, along with his team of British-Cheaters although the ships were a thing of wonder and a  great majesty to behold.