Headliners
-Will Larry Ellison Answer Questions about his Involvement in the 911 Cover-up in his Post Race Press Conference?
-French bonds under-perform into 2014 budget announcement
- J.P. Morgan offers $3 bln to end MBS probes
-Germans Press speculates on New Election as Coalition govt fails to form
Markets  
-USA
USA markets have struggled to find any direction as the budget battle remains front and center. We have had some downward drift since markets were boosted for the German election by the FED's  no- taper, but no sharp breaks on volume that would lead to some down-side momentum.
Sen. Ted Cruz finished a 21-hour speech on the Senate floor against Obama-care in defiance of a clearly unConstitutional law. While it might not make him popular in the Senate it is likely boost his POTUS bona fides in 2016.
This morning Treasury Sec Lew said the extraordinary measures designed to keep government finances afloat would be exhausted by October 17th, and condemned plans to "prioritize" payments as just "default by another name." The House may see an initial vote to increase the debt ceiling as soon as Friday.
The August durables orders were essentially unchanged (no growth), although the capital goods components (ex-aircraft) snapped two months of declines and returned to growth; the July number was revised lower. August new home sales rebounded from a dip lower in July.
Deutsche Bank Co-CEO Jain confirmed reports from yesterday about the firm's poor fixed-income performance in the quarter. At a BoA conference, the executive warned that Q3 debt trading revenue would decline significantly, although equity sales and trading were performing well. JPM offered the Feds, $3 billion dollars to purchase a get out of jail card from the Hyper-corrupt USA Justus dept for its part in Mortgage-gate. A slap on the wrist compared to the revenue they made by gaming the markets. It is truly amazing Jamie Dimon still has a job and shareholders have not demanded his head.
Chinese Internet company Alibaba has reportedly ended talks with the Hong Kong stock exchange over an IPO and is reportedly now looking to list in the US on the NYSE. According to reports, Hong Kong would not make an exception to its rules against dual-class shareholdings, depriving the founders with more control over the company.Chinese solar names are moving higher after the US Solar Energy Industries Association proposed to resolve trade dispute on solar gear between US and China.
MAKO Surgical has agreed to be acquired by orthopedics-product firm Stryker Corp for around $1.65B. Mako makes a surgeon-interactive robotic arm used in knee and hip replacement procedures called Makoplasty. Its shareholders will receive $30 a share, a 86% premium to its Tuesday closing price. Mako is expected to issue an additional four million shares in connection with the deal. Intuitive Surgical is up 2% or so on the news.
AAR Corp missed revenue targets in its Q1 report and shares of AAR are off nearly 10% as a result. Carnival is down another 5%  as more analysts downgrade the name in the wake of its Q3 earnings report. Things are not going well in the travel department of the USA.
We had gold finally eke out some gains after the brutal take down into the FEDs no- taper. While the price gold and interest rates are related, the inverse is also true, by controlling interest rates like we have seen the ESM /ECB do in the periphery, they can hold the price of gold down as that  lifts not only bond profits but the equity markets as well and keeps money from flowing into the commodity markets. When bonds start to sell of and yields rise as they did from the mid 70 to early 80s, we should see the price of gold rise with it. A brutal game is being played in gold as so many in London and Europe are short of it. Likely all of Europe's gold went to the London Gold Pool, aka LBMA to control the price of gold , and that gold was then sent on to Asia at these new bargain prices. For the 1300 tonne of intervention lead by the BOE, that  even more than they were forced to dump at the time of the Washington Accord, the LBMA boys must have gone bust. Don't worry another 1 trillion in LTROs and another 1 trillion in QE should fix the problem, or that is how the thinking goes in Frankfurt, London, New York and Washington DC.
(US) MBA Mortgage Applications w/e Sept 20th: +5.5% v +11.2% prior
(US) Aug Durable Goods Orders: +0.1% v -0.2%e; Durables Ex Transportation: -0.1% v +1.0%e; Capital Goods Orders Non-defense Ex Aircraft: +1.5% v +2.0%e; Capital Non-defense Ex Aircraft: +1.3% v +1.5%e
(US) Aug New Home Sales: 421K v 420Ke
(BR) Brazil Aug PPI Manufacturing M/M: 1.5% v 1.2% prior; Y/Y: 6.0% v 5.0% prio
(MX) Mexico July IGAE Economic Activity Y/Y: +1.7% v +1.2%e
Currencies

12:17 PM EDT 9/25/2013

LAST(MID)
CHANGE
Euro (EUR/USD)
1.3529
0.0056
Yen (USD/JPY)
98.67
-0.08
Pound (GBP/USD)
1.6074
0.0070
Australia $ (AUD/USD)
0.9384
-0.0006
Swiss Franc (USD/CHF)
0.9086
-0.0043
WSJ Dollar Index
72.79
-0.18
Futures

12:07 PM EDT 9/25/2013

LAST
CHANGE
% CHG
Crude Oil
103.13
0.00
0.00%
Brent Crude
108.16
0.39
0.36%
Gold
1334.0
17.7
1.34%
Silver
21.875
0.289
1.34%
E-mini DJIA
15280
-6
-0.04%
E-mini S&P 500
1691.75
-0.75
-0.04%
Government Bonds

12:16 PM EDT 9/25/2013

PRICE CHG
YIELD
U.S. 10 Year
6/32
2.636
German 10 Year
5/32
1.827
Japan 10 Year
0/32
0.678
-England says it will help Kenya with its Colonization of Somalia after big oil and water strike
http://www.telegraph.co.uk/news/worldnews/africaandindianocean/kenya/10328476/Westgate-must-not-deter-us-from-helping-Kenya.html
-Danish Chemistry Professor Denies USA Govt Narrative on 911, Slandered as a 'holocaust' denier
There has been too little resistance to the Shoah myths, and world Jewry has extorted over 100 billion dollars, so the Anglo-Zionist decided for a 2nd go around on 911. Which was unfortunate for them as so much evidence is available to refute the Anglo-Zionist establishment's 911 narrative. I see the new leader of Iran was forced to bow before the Holohoax shrine for a chance to get economic sanctions lifted.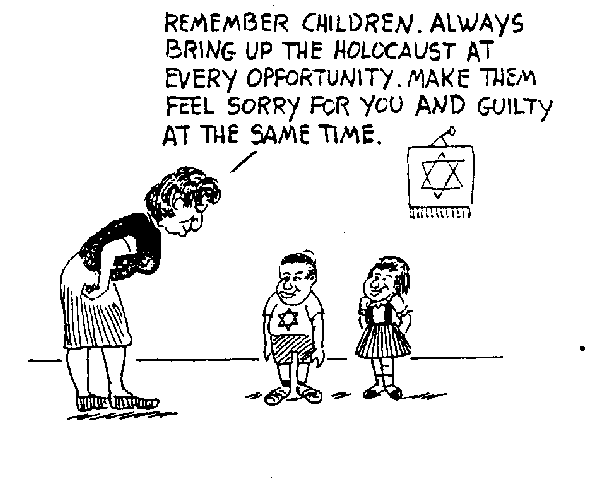 http://epn.dk/medier/aviser/ECE4971404/dansk-9-11-skeptiker-sagsoeger-avis/
-For the quarter ended Aug. 31, AutoZone reported a profit of $371.2 million, or $10.42 a share, up from $323.7 million, or $8.46 a share, a year earlier. Excluding an additional week of sales in the latest period, earnings were $9.76 a share.Net sales improved 12% to $3.1 billion. Sales at stores open at least one year rose 1%.Analysts polled by Thomson Reuters had most recently forecast per-share earnings of $10.34 on revenue of $3.09 billion.Gross margin stayed at 51.8%.Total auto-parts sales grew 10% to $2.99 billion, while domestic commercial sales were up 17% to $506.8 million.
-USA Durable Goods orders rise only .1 % in August, July revised down further
Orders for big-ticket U.S. goods edged up 0.1% in August, largely because of strong demand for autos. Economists surveyed by MarketWatch had expected orders to drop a seasonally adjusted 1.5%. Stripping out the volatile transportation sector, orders fell 0.1%, the Commerce Department said Wednesday. Orders for core capital goods, a proxy for business investment, climbed 1.5% to record the fifth gain in six months. Shipments of core capital goods, a category used to help calculate quarterly U.S. growth, rose 1.3%. That could give a small boost to third-quarter growth projections. Durable-goods orders for July, meanwhile, were revised down to show an 8.1% drop from a prior reading of a 7.4% decline. In the first eight months of 2013, orders for durable goods have risen a moderate 4.1% compared to the same period in 2012. Core orders are up 4% in the same span.
http://www.marketwatch.com/story/durable-goods-orders-inch-up-in-august-2013-09-25
- ICAP Europe Ltd. has been fined $65 million by the Commodity Futures Trading Commission on Wednesday for allegedly manipulating the London Interbank Offered Rate. The interdealer broker has been charged for manipulation, attempted manipulation, false reporting, and aiding and abetting derivatives traders' manipulation and attempted manipulation, relating to the yen Libor rate. The U.K. Financial Conduct Authority had also fined ICAP for approximately $22.4 million on similar charges. The charges are part of a global investigation by regulators over rate manipulation, which has included charges against UBS AG  , Barclays PLC and Royal Bank of Scotland Group.
-Emergency steps to keep the government from hitting the debt ceiling will run out on Oct. 17, Treasury Secretary Jacob Lew said Wednesday. Lew's comment, made in a letter to Speaker of the House John Boehner, add more clarity to prior estimates that the steps would run out in mid-October. Lew said that Treasury would have about $30 billion on hand to pay bills. "This amount would be far short of net expenditures on certain days, which can be as high as $60 billion," Lew said. MW
-Europe
We had the boys in the ESM/ECB active buying down yield curves again, which in turn propped up the EU equity markets. ECB's Hansson (Estonia) said the ECB can keep rates low during a moderate recovery. He warns against excessive confidence in early recovery.EU banking resolution plan (SRM) could be limited to the largest banks which are systemically-important (SIFIs), about 130 banks could be impacted and not 6,000.Basel Committee: Banks had $759.4B liquidity short-fall at end-2012; Large banks need €115B in total to reach core capital target of 7% (The estimate is based on bank capital levels as of the end of 2012, shortfall is €83B less than mid-2012).The ECB announced yesterday that the consultancy Oliver Wyman will advise on the upcoming asset quality review (stress test) of European banks. The firm has previously run stress tests in Spain, Slovenia and Ireland. It declared Anglo Irish Bank the best bank in the world, just a few years before it had to be bailed out.The WSJ reports that senior officials from EU finance ministries have blocked a move to change the calculation of EU member's 'structural budget deficits', which could alter the level of austerity they face, despite the new calculation being recommended by the Commission.
The Central Bank of Ireland faces a public backlash after announcing that it will not take further action in the investigation into the bailout of Anglo Irish Bank, prompted by the release of internal tapes which raised questions over the bailout process.
FAZ reports on a new report produced by the Atlantic Council, the Bertelsmann Foundation, and the British Embassy in Washington which highlights the potential benefits of the US-EU Free trade agreement (TTIP) which could equate to 750,000 new jobs in the US and an $865 gain for each US household, with their European counterparts gaining $720. (Lies).
In a European Parliament committee debate on the NSA spy-scandal, EU Home Affairs Commissioner Cecilia Malmström said information supplied by the US government was insufficient and that, if the Americans were breaking the deal, the so-called SWIFT agreement of 2010 may need to be suspended.
The Greek government is seeking concessions on the civil service cuts it is required to enforce, including a delay in the commitment to move 12,500 civil servants into the labor mobility scheme by the end of the year. Separately, the government and the EU/IMF/ECB Troika agreed to alter this year's economic forecast to a contraction of 4% from 4.2%.
German Fin Min Schaueble said  doesn't rule out tax hike, however,  he is personally against tax hikes. Poland Foreign Min Sikorski said Poland wants Germany to agree to common Euro Bonds, would create a true political union, (which might be okay for Poland and Germany but not the EU as a whole).
Hungary Econ Min Varga: 2014 GDP will reach 2% and we will also see tax revenue rise that will keep the budget shortfall below the 3% of GDP limit. World bank cuts Russia 2013 GDP forecast to 1.8% from 3.6% Jan forecast.
Portugal's largest banks have about €5.2B in real estate acquired through foreclosures that they must, by law, sell within two years . Increased tax collection due to the rise in VAT (VAT Rev +8.4% y/y) kept Spain's Aug YTD deficit at 4.62% of GDP, on track to meet the 6.5% target for the year.
UK Debt Chief Stheeman: Gilt market is deep and liquid; Gilt supply is still at very elevated levels; FTT (Tobin) tax could increase borrowing costs for the UK and dramatically widen bid/offer spreads. BOE Financial Policy Committee (FPC) Made no new policy recommendations at Sep 18th meeting; said modest long term rate rise not a threat to banks.(lies).
The German media reports on mounting speculation that fresh elections could be needed to settle the political deadlock after senior SPD figures – in particular those on the left of the party – have come out against a grand coalition with Angela Merkel's CDU/CSU. These include Hannelore Kraft, Premier of North Rhine-Westphalia and the party's vice-chair, who proposed that Merkel ought to lead a minority government, arguing that "It is not the job of the SPD to keep the CDU in office by providing it with a majority in order to enable it to carry on with its current policies".  FAZ reports that many regional SPD associations are calling on the party's leadership to allow all members a say on a potential grand coalition at a full party convention. Die Weltreports that for the result to be binding, at least 20% of the party's half a million members would need to take part.  Handelsblatt cites Eric Schweitzer, President of the Association of German Commerce and Industry (DIHK), warning that the CDU/CSU need to focus on preventing further burdens on industry, especially higher taxes, in the coalition negotiations. He warned that SPD and Green economic policies would threaten "100,000 jobs".Meanwhile, Die Linke has called on the SPD and Greens to use their parliamentary majority to force through a minimum wage before a new government can be formed. Jürgen Trittin, joint leader of the Greens' parliamentary group, is the latest senior figure to step down following the party's poor election performance.  Die Welt's editor Thorsten Jungholt argues that Germany could be facing "a long interregnum"
 Utility firms posted some of the biggest losses in the FTSE 100 on today after the UK Labour Party vowed to freeze gas and electricity prices for households and business if it wins the next election.
(ES) SPAIN AUG PPI M/M: -0.1% V +0.9% PRIOR; Y/Y: -0.1% V +1.2% PRIOR
(FR) FRANCE SEPT BUSINESS CONFIDENCE: 97 V 99E
(DE) GERMANY OCT GFK CONSUMER CONFIDENCE: 7.1 V 7.0E
(IT) ITALY SEPT CONSUMER CONFIDENCE INDEX: 101.1 V 98.5E
Fixed Income:
France has completed 91% of bond sale plan so far in 2013, issuing €153.7bn of €169bn; plans 174bn in bond sales in 2014.France budgets 10y yield of 3.3% in 2014 vs. 2.3% in 2013
(IT) Italy Debt Agency (Tesoro) sells €3.25B v 3.25B indicated in CTZs and BTPEI bonds
Sells €2.5B v €2.0-2.5B indicated in % Jun 2015 CTZ; Avg yield 1.623% v 1.871% prior; Bid-to-cover 1.77x v 1.46x prior
Sells €750M v €500-750M indicated in 2.1% Sept 2021 BTPei bonds; Yield 2.62% v 2.79% prior; Bid-to-cover: 1.77x v 1.76x prior
Currencies

8:59 AM EDT 9/25/2013

LAST(MID)
CHANGE
Euro (EUR/USD)
1.3505
0.0032
Pound (GBP/USD)
1.6050
0.0046
Swiss Franc (USD/CHF)
0.9111
-0.0017
Yen (USD/JPY)
98.71
-0.04
Australia $ (AUD/USD)
0.9371
-0.0020
WSJ Dollar Index
72.89
-0.08
Government Bonds

8:59 AM EDT 9/25/2013

PRICE CHG
YIELD
German 10 Year
-2/32
1.851
France 10 Year
-2/32
2.371
Italy 10 Year
-1/32
4.248
Spain 10 Year
-6/32
4.290
U.K. 10 Year
2/32
2.609
U.S. 10 Year
0/32
2.660
Futures

8:49 AM EDT 9/25/2013

LAST
CHANGE
% CHG
Crude Oil
103.86
0.73
0.71%
Brent Crude
108.82
1.05
0.97%
Gold
1318.6
2.3
0.17%
-FLT 93 Fakers…
No bodies on board of Flt 93.
http://www.youtube.com/watch?v=It5JC45KMGo
Let's roll!!! The Todd Morgan Beamer fake out. Very ancient Anglosaxon name, Beamer. Morgan is one of the most satanic of the Anglosaxon names. What happened to Todd?
Not a Christian's grave that is for sure. But we know he is not in it.(they claim only his foot was found)
http://image1.findagrave.com/photos/2009/303/43048984_125701521995.jpg
Todd Beamer  is probably on the Beach in the Queen's Cayman Islands, or they took everyone off that flight and executed them.
http://www.sfgate.com/news/article/ON-A-MISSION-With-the-words-Let-s-roll-Todd-2867308.php
Lucky WASP Lisa Beamer Pays off 700k home 2 weeks before 911.
http://letsrollforums.com/financial-fraud-9-11-t22468.html?s=7914be30d50599f5414d80b214ebcc23&
Lucky WASP Lisa Beamer buys a 2 million dollar home after 911
http://letsrollforums.com/10-2007-lisa-beamer-t17025.html?t=17025
Luky Lisa Beamer writes book with Zionist , on 911 Shoah myths- gets even richer..sells over 1 million copies.
Beamer, Lisa; Ken Abraham (2003). Let's Roll: Ordinary People, Extraordinary Courage.
Lucky Lisa Beamer marries London Hedge fund manager, and fellow Anglo. Where about unknown.
9/11 Conspiracy: More Information About Todd Beamer and Israel-Mr. America's Cup Larry Ellison in on 911 Plan? 
Previously, I wrote an article that described the connections between 9 passengers of the 9/11 hijacked planes and the state of Israel.
—————————————-
Two of the passengers that I wrote about were Todd Beamer and Jeremy Glick of United Airlines Flight 93. Well, I have now written a follow-up article on Beamer and Glick. My main source for this new article is the book "Let's Roll", which was written by Todd Beamer's widow Lisa Beamer.
The article appears below. For each paragraph that has page numbers at the end, the page numbers refer to the pages of the hardcover edition of "Let's Roll" where the information in the paragraph can be found.
—————————————-
ARTICLE
——-
Todd Beamer, one of the people who supposedly fought terrorists on United Flight 93 on 9/11/2001, was employed by Oracle Corporation.
On 9/13/2001, Larry Ellison, chief executive officer (CEO) of Oracle, sent an email to Oracle employees. In this email, Ellison praised Todd for Todd's heroic actions in fighting the terrorists and in stopping the plane from reaching its destination in Washington DC.
(pages 184, 185)
There was just one problem. No authority from United Airlines or from the government had yet announced to Todd Beamer's family or to the public that Todd Beamer had been involved in fighting the terrorists. In fact, Lisa Beamer was told by a United Airlines employee in the evening of 9/14/2001 that the FBI had just publicly released information about Todd's heroics. So, Lisa wonders, how did Larry Ellison know about Todd's heroics one day before the FBI released the information to the public? (pages 185-188)
Maybe Larry Ellison helped the US Government concoct the "official" story of 9/11. Maybe Ellison arranged for Beamer to be on United Flight 93 for the sole purpose of providing a hero for the 9/11 story.
—————————————-
Let us look at how Todd Beamer ended up on Flight 93 in the first place.
—————————————-
During the first week of September 2001, Todd and Lisa Beamer were in Italy. Todd and Lisa were without their kids, but Todd and Lisa were not traveling alone. The Beamers were joined by 500 Oracle employees and guests. This trip was a reward from Oracle to employees who performed well. The trip was a combination of business and pleasure. During the daytime, the employees and guests went sightseeing. During the evening, there were business dinners. The final day of activities (sightseeing and business dinner) was 9/9/2001. (pages 148, 152, 153)
Because of the high number of people on this trip, it is very possible that CEO Ellison himself scheduled the trip.
—————————————-
At some point before the trip to Italy began, Todd was told that he would be attending some meetings in San Francisco on 9/11/2001. Todd would have a meeting at 1:00 PM San Francisco time and a dinner meeting at night. (pages 153, 154)
Thus, before the start of the trip to Italy, Todd knew that he would have to be in Italy until 9/9/2001 and then in San Francisco on 9/11/2001.
—————————————-
If the trip to Italy was scheduled by Ellison, then who scheduled the meetings in San Francisco? According to Lisa Beamer, the meetings in San Francisco were extremely important. Todd would be meeting with some executives from Sony Corporation, who would be flying in from Japan. The meetings would also include Oracle's chief financial officer (CFO). (pages 153, 154)
In most American companies, the CFO works closely with the CEO. Therefore, it is very likely that these meetings were scheduled by CEO Larry Ellison.
—————————————-
Given that Todd would be in Italy for all of 9/9/2001 and that Todd had to be in San Francisco by 1:00 PM on 9/11/2001, Todd had two travel options:
1) Todd would fly to Newark International Airport in Newark, New Jersey, from Italy on 9/10/01 and would fly to San Francisco on the same day. On 9/11/01, Todd would attend his meetings.
2) Todd would fly to Newark on 9/10/01 and would fly to San Francisco on 9/11/01. Then Todd would attend his meetings on 9/11/01.
—————————————-
The Beamers left Italy in the early morning of 9/10/01. Todd pondered his two choices while on the flight to Newark. Todd decided that he would arrive in Newark on 9/10/01, spend one night at home with his wife and his kids (whom he had not seen in a week), and then travel to San Francisco on 9/11/01.
(pages 153, 154, 158)
Actually, it is possible that Todd did not have to make any decision at all. There was a fire at Newark Airport in the late afternoon of 9/10/01. So, the evening flight to San Francisco that Todd thought about taking was cancelled. (page 158)
According to Lisa Beamer, Jeremy Glick, who would help Todd fight the terrorists, was supposed to fly to San Francisco from Newark in the evening of 9/10/01. Glick's plane was first supposed to land at Newark. However, the fire caused the plane to be rerouted to JFK Airport in New York City. Glick had the option of traveling from Newark Airport to JFK Airport (presumably by car, bus, or train) and boarding the plane to San Francisco at JFK Airport. However, Glick chose to go home to Hewitt, New Jersey, and to fly to San Francisco from Newark on 9/11/01. (page 204)
—————————————-
Even without the fire, Larry Ellison could have reasonably assumed that Todd would choose to fly to San Francisco on 9/11/01. Ellison could have assumed that taking two long flights on the same day would be a big strain on Todd. Or, since Ellison knew that Todd's trip to Italy would be for adults only, Ellison could have reasonably assumed that Todd would want to spend one night with his kids before leaving town. However, the fire improved the chance that Todd would not fly out on 9/10/01. The fire certainly deterred Jeremy Glick from flying out on 9/10/01.
So, was that fire an act of arson? Was someone trying to make sure that Beamer and Glick flew out on 9/11/01?
—————————————-
Also, why DID the fire deter Glick from flying out on 9/10/01?
It is a relatively short drive from Newark Airport to JFK Airport.
It can not be said that Glick wanted to spend one more night with his family before leaving town. Glick had a wife and a daughter, but they were vacationing in upstate New York. So, Glick went home to an empty house. So, was Glick really deterred by the fire? Or did Glick simply use the fire as an excuse to travel on 9/11/01?
—————————————-
There are a few more items that should be mentioned.
Item 1
——
9/10/01 was a Monday. As mentioned above, on the plane from Italy to Newark, Todd Beamer thought about whether he should fly to San Francisco on 9/10/01 or 9/11/01. Another thing Todd thought about on the plane was the workweek ahead. Todd was dreading the upcoming workweek. Todd was not looking forward to that week at all. This attitude troubled Lisa Beamer. In the past, Todd had always been excited about work, even during challenging times. However, Todd was now complaining that he would have a lot on his plate at work that week. (pages 154, 155)
So, the obvious questions are the following: Why was Todd so afraid of work suddenly? What was Todd told by his bosses at Oracle about that workweek? What did Todd think was going to happen?
—————————————-
Item 2
——
Jonathan Oomrigar worked in one of Oracle's California offices and was one of Todd Beamer's favorite Oracle co-workers. Jonathan participated in the Oracle trip to Italy, and, before the trip to Italy, Jonathan and Todd had traveled together on business to Israel. (page 148)
According to Todd's cell-phone records (which Lisa Beamer presumably saw after Todd died), Todd called Jonathan on the morning of 9/11/2001. According to Lisa, Todd and Jonathan spoke about Todd's San Francisco meetings. (page 191)
Presumably, Todd's phone records do not reveal the content of the conversation. So, only Todd and Jonathan would know for certain what the conversation was about. Since Todd is supposedly dead, Jonathan would be Lisa's source as to the content of the conversation.
So, what did Todd and Jonathan do in Israel? What did Todd and Jonathan discuss while they were in Italy? And what did Jonathan and Todd discuss on the morning of 9/11/2001?
—————————————-
Item 3
——
Oracle CEO Larry Ellison has a connection to Israel. In September 2001, Ellison owned 70% of an Israeli company called Quark Biotech.
Source: 9/3/2001 article in Fortune magazine
[link to money.cnn.com]
—————————————-
In summary, we have the following:
1) Both the trip to Italy and Todd's meetings in San Francisco may have been scheduled by Oracle CEO Larry Ellison.
2) Given the schedule of the trip to Italy and the San Francisco meetings, Todd Beamer had only two options for traveling to San Francisco (9/10/01 or 9/11/01).
3) In order to spend time with his children, Todd chose to travel on 9/11/01. However, even if Todd had chosen to travel on 9/10/01, the 9/10/01 fire at Newark Airport would probably have prevented Todd from doing that.
The fire did prevent Jeremy Glick, Todd's partner in fighting terrorism, from flying to San Francisco on 9/10/01. Alternatively, Glick was not deterred by the fire, but rather used the fire as an excuse to travel on 9/11/01.
4) Todd was worried about the workweek of 9/11/01. Previously, Todd had always been excited about work, even during challenging times. Now, Todd was worried.
5) Jonathan Oomrigar, a co-worker with whom Todd had traveled on business to Israel, was in Italy with Todd and received a phone call from Todd on 9/11/01.
6) In September 2001, Todd's boss Larry Ellison owned 70% of an Israeli company.
7) Larry Ellison knew about Todd's heroics aboard United Airlines Flight 93 about one day before the FBI released that information to the public.
—————————————-
So, were Todd Beamer, Jonathan Oomrigar, and Larry Ellison working on some operation for Israeli intelligence? Were Beamer, Oomrigar, and Ellison helping Israeli intelligence to perpetrate the United 93 portion of the 9/11 attacks?
-The Stench of Fiats Greed is tangible. Looking to Asset strip and Destroy American Jobs
What a clown. Chrysler should buy him out and move the FIAT plants over to Romania.
http://economictimes.indiatimes.com/news/international-business/fiat-chiefs-dealmaking-record-at-stake-with-chrysler-offering/articleshow/23012458.cms
-LOL
http://www.youtube.com/watch?v=k5JSJuN3UWI
http://www.youtube.com/watch?v=rTEMRo-IcGk
-Asia
Asian markets are trading mixed overnight.
Japanese markets are having an off day on a weaker yen, and the Nikkei is down .6 % as the Yen dropped to the 98 handle. . The Japanese govt has decided to broaden the scope of tax breaks designed to encourage capital spending by small and midsize businesses. Japan PM Abe said the  Japan economy is definitely on path of solid growth.Former U.S. Nuclear Regulatory Commission Chairman Dr. Gregory Jaczko said  a massive buildup of radiation-contaminated water at the Fukushima Daiichi nuclear plant poses no threat to Tokyo, which will host the 2020 Summer Olympics. ( a really big lie for a guy with a PHD in nuclear physics).
China Sept new loans may be CNY650-700B v CNY711.3B in Aug – Chinese press. China Banking Regulatory Commission (CBRC) Vice Chairman Yan Qingmin said China should strengthen capital and liquidity management to ensure banking industry stability.China Ministry of Commerce (MOFCOM) spokesperson Shen Danyan said  China trade shows good trend. China State Economist Fan  sees China 2013 GDP growth at 7.7%; Sees Q3 GDP at 7.8% and Q4 GDP at 7.6% . Former Goldman economist O'Neill: Slightly surprised by CNY strength, China's model of inexpensive exports may be finished. Mainland China markets are near flat in the afternoon session.
Bank of Korea (BOK) gov Kim- closely monitoring financial markets. Bank of Korea (BOK) reported South Korea bankruptcies in Aug fell to 85 from 101.South Korea Ministry of Knowledge Economy reported Aug industrial electricity sales rose 2.0% y/y to 21.8B kwh.
Recall the NZ finmin saying the Dairy trade with China was not important to the NZ economy, which the ZGR pointed out was a lie ?  New Zealand August trade collapsed, marking the biggest deficit on record for August and also the worst month since September of 2008; Much of the damage attributed to the dairy exports drop amid Fonterra botulism scare – overall exports rose just 0.6% y/y; Imports rose unexpectedly (+9.7%) due to a one-off arrival of a drilling platform. NZD/USD fell to 1-week low below $0.8230, down about 50pips from the highs.
Reserve Bank of Australia semi-annual financial stability review stated the banking system is in strong shape (an enormous lie) and tried to temper expectations for accelerating asset price gains.  RBA reiterated the sentiment expressed in its recent policy meeting minutes, suggesting there are signs of households taking on increasing risk and also warning sustained low interest rates could lead to excessive speculation. Most of the report was pure rubbish.
(NZ) NEW ZEALAND AUG TRADE BALANCE (NZ$): -1.2B V -700ME (2nd consecutive deficit; largest deficit since Sept 2008)
(AU) AUSTRALIA RBA RELEASES SEMI-ANNUAL FINANCIAL STABILITY REVIEW REPORT: Banking system is in strong shape; Some signs households are taking on more risk in their investment decisions
(AU) AUSTRALIA AUG DEWR SKILLED VACANCIES M/M: 0.3% V 0.5% PRIOR
(JP) JAPAN AUG CORPORATE SERVICE PRICE INDEX: 0.6% V 0.5%E (matches 5-year high)
(PH) PHILIPPINES JUL TRADE BALANCE: -$649M V -$370M PRIOR
 (CN) Daily Shibor fixings: O/N: 3.3470% v 3.6144% prior (1-week low); 1-week: 3.9160% v 4.4400% prior; first decline in a week
(JP)JGB:  Japan 30-yr govt Bond yields decline to 1.69% (lowest yield since early May)
(US) API PETROLEUM INVENTORIES: CRUDE: -54K v -1Me (4th consecutive draw); GASOLINE: +341K v 0e; DISTILLATE: +485K v -0.5Me
SLV: iShares Silver Trust ETF daily holdings rise to 10,629 (highest since 10,630 tons on Apr 4th) tons from 10,602 tons
Currencies

2:17 AM EDT 9/25/2013

LAST(MID)
CHANGE
Australia $ (AUD/USD)
0.9372
-0.0018
Yen (USD/JPY)
98.65
-0.10
S. Korean Won (USD/KRW)
1077.25
2.55
Chinese Yuan (USD/CNY)
6.1220
0.0009
Euro (EUR/USD)
1.3471
-0.0003
WSJ Dollar Index
72.98
0.01
Government Bonds

2:16 AM EDT 9/25/2013

PRICE CHG
YIELD
Australia 10 Year
6/32
3.890
China 10 Year
0/32
4.080
India 10 Year
-18/32
8.851
Japan 10 Year
-1/32
0.681
German 10 Year
0/32
1.842
U.S. 10 Year
0/32
2.660
-USA Congress, Gold Plated Pension and Health Care
http://online.wsj.com/article/SB10001424127887324665604579080921594857770.html?mod=hp_opinion
-After Hours
J.P. Morgan Chase has offered to pay about $3 billion as it seeks to settle criminal and civil investigations by federal and state prosecutors into its mortgage-backed-securities activities.
Alibaba has ended negotiations with Hong Kong's stock exchange for its initial public offering. The company is moving toward a New York IPO.
GM: General Motors said it issued $4.5 billion in a private debt offering, its first major placement since emerging from bankruptcy protection.
CPRT: Reports Q4 $0.32 v $0.40e, R$263.7M v $268Me; -11.1% afterhours
CCK: Guides Q3 lower to $1.05-1.10 v $1.21e ($1.15-1.25 prior guidance); -4.5% afterhours
 ASNA: Reports Q4 $0.34 (adj) v $0.21e, R$1.19B v $1.16Be; +16.5% afterhours
-The NYC Incest and Paedophile Crowd
No one understands the 'chosen' people.
http://www.dailymail.co.uk/news/article-2431022/Woody-Allen-spotted-convicted-child-sex-offender-Jeffrey-Epstein-Upper-East-Side-stroll.html
-The White Widow Shot Me.. The White Widow Shot me..
Liars in FBI claiming  belt machine guns were used. Probably sent the 911 team!!!
http://www.nytimes.com/2013/09/25/world/africa/kenya-mall-shooting.html?pagewanted=2&_r=0
Such a serious wound. She's in agony!!
Indian fakers
Indian Faker
Really Bad Makeup job..no one walks with a gut wound like that.. Indian fakers
Most of the Crisis Actors seemed to be Indian not Kenyan. One guy is laughing at the theater. Good fun eh, punk.
Hyper Evil Mastermind and White Widow Shooter.
Look Ma the White Widow plugged me
Kenyan Military in the Heat of the Battle with the White Widow from England
-Geopolitics
*Christians Protest Across Pakistan After Suicide Bombings
Thousands Protest in Front of Parliament
by Jason Ditz, September 23, 2013
Yesterday's deadly suicide bombings in Peshawar are still rocking Pakistan's Christian minority, and major nationwide protests were reported, with Christian communities in every major city making their displeasure heard, including thousands who rallied in front of parliament.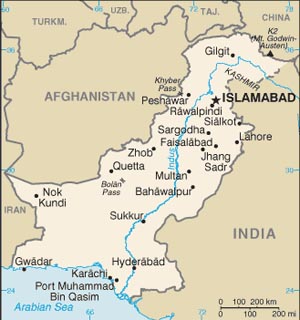 The protests mostly centered on demanding better protection from government security forces, and were met with shows of force by police in some cities, who fired tear gas to chase off marchers.
Christians make up less than 2 percent of Pakistan's population, and have historically not been a target for militant factions, with most Taliban-style groups attacking the nation's Shi'ite minority.
Yesterday's bombing was claimed by a new Taliban-linked faction calling itself Junood-ul Hifsa, which said it will continue to target Pakistan's non-Muslims as retaliation for US drone strikes, which of course the tiny Pakistani Christian community has nothing to do with.
The biggest concern for Pakistan's Christians, though, is that they seem to be an afterthought for Pakistan's government, which seems so far to be willing to look the other way at such attacks while their focus centers on protecting government targets.
*Sino-Japanese Territorial Disputes Could Pull the US into War in Asia
John Glaser, September 23, 2013
The crux of why the Obama administration's Asia-Pivot strategy is reckless and stupid is contained in the first question and answer of Foreign Policy's interview with Japan's Defense Minister, Itsunori Onodera.
Foreign Policy: What kind of commitment has the United States given to you in terms of defending the Senkakus if China attacks? And what kind of commitment would you like?

Itsunori Onodera: We don't have any assumptions that specific incidents will occur. But the area in and around the Senkakus is controlled by Japan, and the lands controlled by Japan are subject to the Japan-U.S. Security Treaty Article V [which states that "an armed attack against either Party in the territories under the administration of Japan would be dangerous to its own peace and safety"]. The United States and Japan have agreed in talks that the United States is obligated to fulfill Article 5 in case anything happens.
Sino-Japanese territorial disputes over a set of island chains that China calls Diaoyu and Japan calls Senkaku were long dormant. China claims the islands belonged to mainland China going back to the Qing dynasty. At the end of the Sino-Japanese war in 1895, Japan annexed the islands. After WWII, when Japan was forced to adopt a pacifist government and the U.S. occupied several Japanese islands, the maritime territorial claims between China and Japan were not a hot issue.
About a year ago, the Japanese government bought the Senkakus from a private Japanese owner, pissing off China. And ever since, China and Japan have been engaging in brinkmanship to stake their claims on the disputed territory. It's important to note that the islands became ever more important to each party after they were discovered to be rich in oil, gas, and mineral deposits, as well as being valuable fisheries.
According to many sources in both China and the U.S., Washington's promise to go to war for the sake of Japan's territorial integrity has emboldened right wing nationalists in Japan. China wields much more military and economic power than Japan, but Japan ain't scared because America has her back.
A similar dynamic is taking place with Vietnam and the Philippines, who have comparable territorial disputes with China. As the Washington Post reported in July:
China's most daring adversary in Southeast Asia is, by many measurements, ill-suited for a fight. The Philippines has a military budget one-fortieth the size of Beijing's, and its navy cruises through contested waters in 1970s hand-me-downs from the South Vietnamese.

From that short-handed position, the Philippines has set off on a risky mission to do what no nation in the region has managed to do: thwart China in its drive to control the vast waters around it.
The Philippines ain't scared, though, because the U.S. has a mutual defense treaty with them as well.
While it may be exciting hardliners in Japan and the Philippines, America's meddling in Asian territorial disputes that have nothing to do with us isn't perceived favorably in China. Last year, according to the New York Times, "a longtime Chinese diplomat warned…that the United States is using Japan as a strategic tool in its effort to mount a comeback in Asia, a policy that he said is serving to heighten tensions between China and Japan."
"My biggest fear is that a small mishap is going to blow up into something much bigger," says Elizabeth C. Economy of the Council on Foreign Relations.
"If there is a use of force between Japan and China," warns Sheila A. Smith, also of CFR, "this could be all-out conflict between these two Asian giants. And as a treaty ally of Japan, it will automatically involve the United States."
Japanese Defense Minister Itsunori Onodera is cocky and prepared for a military skirmish with China over these uninhabited islands, potentially pulling the U.S. into a destructive bout in Asia-Pacific.
Alternatively, we could stay the hell out of it.
| | |
| --- | --- |
| | Updated September 24, 2013 – 11:07 PM EDT |
-English 'White Widow' Sprayed me with a 'hail' of Automatic Weapons fire
Yet missed.
I tell you these people in England that run that clip joint are extraordinarily evil. I think they like to show their 'power' over people by spinning these really big lies. Shame on you people at MI6. If hell did not exist, nature would create it for you.
http://www.dailymail.co.uk/news/article-2431159/Kenya-attack-Woman-looked-like-White-Widow-sprayed-machine-gun-bullets-massacre.html