Headliners
-B787-9 Stretch Successful  first flight
-BP Cancels Major Oil Project in recent 4 Bln barrel , highly Profitable Gulf to focus on Emerging Kurdistan/Syria
-Greek Riots/Protest 2nd Day
-EU Banksters demand Extensions of LTROs
-AfD to Enter Bundestag
- BOJ may have to Ease in Response to FED- Currency Wars
-Assad says Chemical Weapons destruction to take 1 year, $1 billion
Markets
-Crook Tom Delay not a day in Jail.. conviction over turned by corrupt court
This guy was caught red handed with the loot. Gentile, Southern Baptist/Masonic 'convert' to Anglo-Zionism
http://www.kvue.com/news/state/224406971.html
-UST Sec Jack Lew Falsifying Govt Debt as Debt held right below limit for last 4 months
http://www.cnsnews.com/news/article/terence-p-jeffrey/treasury-we-ve-kept-debt-exactly-16699396000000-4-months
-More evidence Navy Yard Shooter, MKed
http://intellihub.com/2013/09/18/aaron-alexis-carved-elf-weapon-stock-shotgun/
-How Russia saved the Union from Being Destroyed by the English and European Crowns
Anglophilia is a mental illness and a bigger sin than Zionism 
As we mark the sesquicentennial of the Civil War, commemorations of the mid-point year of that terrible conflict in 1863 are dominated by much-studied battles like Gettysburg, Vicksburg, and Chickamauga. Often forgotten are events of perhaps even greater strategic importance – the arrival of the Russian Baltic Fleet in New York City on September 24, 1863, and of the Russian Pacific Squadron in San Francisco on October 12 of the same year. The two Russian admirals carried secret sealed orders they were instructed to open only if Great Britain and France declared war on Russia and/or the United States.
Any aggression by London and Paris against the Union in support of the Confederacy would have caused the Russian Empire to enter the war on the side of Lincoln. If war had come, the secret orders told the Russian admirals to cooperate with the Union Navy in attacking Anglo-French commerce on the high seas, in the manner of the highly successful Confederate raiders like the Alabama.
Napoleon III of France and Lord John Russell, Lord Palmerston, and William Gladstone of Britain had been threatening to intervene in favor of the Confederacy since 1861. They were deterred by the pro-Lincoln policy of the Imperial Court of St. Petersburg. With the arrival of the Russian fleets, consternation in London, Paris, and their partner Madrid was great. In the North, still traumatized by losses at Gettysburg and Chickamauga, and by the New York City draft riots, the Russian fleets were a decisive morale booster. When a Confederate warship was feared to be approaching San Francisco, the Russian admiral cleared for action and prepared to defend the port. Russia was the only country to extend direct military support to the Lincoln government.
Cassius Marcellus Clay of Kentucky, a cousin of the Great Compromiser who was Lincoln's Ambassador to Russia, later claimed that he had done more than any person to save the Union by obtaining Russian help to keep the British and French out of the war. Secretary of the Navy Gideon Welles summed up much Northern opinion when he observed: "God bless the Russians!" But later, Anglophilia and the Cold War helped obscure these decisive facts.
http://tarpley.net/2013/09/18/commemorating-the-russian-fleets-of-autumn-1863-tarpley-to-address-mcclendon-group-national-press-club-washington-dc-tuesday-sept-24-7pm/
-Israel's Massive Chemical Weapons Stockpiles come into focus
They got away with using them in the last attack upon school children in Gaza.
http://www.timesofisrael.com/israels-chemical-arsenal-in-the-spotlight/
-Boeing 787-9 first flight
http://www.newairplane.com/787/787-9/
-Traitorous Jesuit Pope
Pope Francis said the Catholic Church should not allow its bans on gay marriage, abortion and contraception to dominate its teachings, but must be a more welcoming Church where priests are understanding pastors and not cold, dogmatic bureaucrats.In a dramatically blunt interview with Civilta Cattolica, the Italian Jesuit monthly, Francis said the Church had locked itself up in "small things, in small-minded rules". It must find a new balance between upholding rules and demonstrating mercy, "otherwise even the moral edifice of the Church is likely to fall like a house of cards…"
It has fallen like a house of cards due to the Pederasts, LGBTs, Masons and satanists you and your predecessors have let in. This is a very slick and evil pope. Abortion is murder, LGBT is sin. The West is dying due to birth control demographically ex England and Israel. Birth control is not sin but shirking your duty to keep your people alive is. God created the languages of the world, which created the tribes.
———–
-Israel is a nation that "does injustice to the people of the Middle East and has brought instability to the region with its war-mongering policies," Iranian President Hasan Rouhani said in the second part of an interview he gave to NBC News broadcast Thursday.Rouhani said Israel "shouldn't allow itself to give speeches about a democratically and freely elected government." He furthermore said Iran was not going to pursue Nuclear weapons, and had not done so.
-Putin: If Berlusconi were gay, no one would lay a finger on him. Interfax
Ain't that the truth. Well said Mr. Putin. It is time to end the persecution of the straights that want out of the EU/UK LGBT madness. As Berlusconi told David Cameron, 'At least I like women' .
-Summary
US indices are not rising further above the gains seen after the FOMC decision yesterday afternoon. For market observers, the Fed's decision to hold pat on QE is unremarkable.    Bernanke and all other FED officials have reiterated for three months that any decision to taper would be primarily data-driven, it's not hard to believe that recent data softness  stayed the FED's hand. The decision to hold is even less surprising given the growing likelihood of a government shutdown and fiscal armageddon later this month thanks to policy gambling by the House GOP and the White House.Couple that with the demand of the EU bankers for renewing the LTROs and more wealth transfer, via inflation to the banking class is in order.  The market is now focused on whether the taper will begin at the next FOMC conclave in October or the December meeting, or later. Yesterday, Bernanke highlighted that an unscheduled conference call after an FOMC meeting was entirely possible in the event of an unexpected policy move, making the lack of a scheduled press conference in October irrelevant. The choice of the new FED chairman may also play a role: as PIMCO's Bill Gross put it, yesterday's decision looks like a handoff between Bernanke and the frontrunner, Janet Yellen.
The US economic data out this morning was decent. The Philly Fed survey was much stronger than expected, with a headline number that jumped 13 points to a 30-month high of 22.3, while the six-month foreward outlook gained 20 points to a 10-year high of 58.2. This follows a solid performance in the Empire State survey earlier this week.Still this area of the country has $60 bln of USA tax dollars at work for boondoggle flood control projects. August existing home sales hit yet another six-year high. The jobless claims did not suffer as much from the delayed filings in California and Nevada as had been expected, although the Labor Department cautioned that the two states are still working through their issues. Initial claims are poised to drop below 300K, while the four-week average of initial claims is at its lowest level since fall 2007. With Obama-care and the big tax bite and likely another one after the budget fight and with two pending 'free trade' agreements by Obama to further outsource jobs, the USE is not going to add jobs this year such that the USE will have a real self sustaining job generating recovery. On many levels, like Bush, Obama is working to impede small and medium sized business adding jobs through tax and regulation policies.
McDonalds gave up all its post-decision gains and then some today after analysts dismissed its 5% dividend increase. Bank of America warned that investors were looking for more like +10% and many consider the modest increase just another sign of the company's cautious outlook.  JPMorgan has admitted wrongdoing and payed $920M in fines in civil settlements with US and UK regulators over the 'London Whale' situation. However the deal has not put possible criminal charges behind it, and the CFTC said it intends to recommend an enforcement action against the bank for its derivatives trading.
Rite Aid is up more than 15% after reporting a small Q2 profit (versus expectations for a loss) and raised its FY14 guidance significantly. Executives said they are seeing strong tailwinds in 2014 from more people insured under Obama-care. Shares of Oracle are more or less flat after the firm reported  solid Q1 results on good y/y EPS growth. Revenue growth y/y was less than spectacular when you consider real global inflation and real USA inflation rates.
The NYT affirmed after Boehner/Cantors disastrous backing of the Syria war, it was back a real Budget fight with Obama or step down as House leader.
In gold, GS was out trying to explain its wrong way call on gold and dug themselves further in the hole by saying they remained bearish on it. Likely GS was short gold ahead of the FMOC, they admitted much but covered in the two days before. Golds not done much since it was taken down from 1400 on the taper talk. But the Queen of Europe and the BOE lead 1300 tonne gold sale is still hurting the market along with a lot of analysts trying to force gold down to 1000.
Currencies

1:46 PM EDT 9/19/2013

LAST(MID)
CHANGE
Euro (EUR/USD)
1.3525
0.0002
Yen (USD/JPY)
99.37
1.43
Pound (GBP/USD)
1.6030
-0.0116
Australia $ (AUD/USD)
0.9431
-0.0091
Swiss Franc (USD/CHF)
0.9104
-0.0016
WSJ Dollar Index
72.90
0.40
Futures

1:36 PM EDT 9/19/2013

LAST
CHANGE
% CHG
Crude Oil
107.21
-0.86
-0.80%
Brent Crude
109.02
-1.57
-1.42%
Gold
1368.1
60.5
4.63%
Silver
23.285
1.721
7.98%
E-mini DJIA
15566
-28
-0.18%
E-mini S&P 500
1714.75
-3.00
-0.17%
Government Bonds

1:45 PM EDT 9/19/2013

PRICE CHG
YIELD
U.S. 10 Year
-15/32
2.749
German 10 Year
22/32
1.926
Japan 10 Year
12/32
0.672
-Gennifer Flowers Says She's Bill Cinton's True Love -Hillary Lesbo
The Rockefellers are not happy with their carpet munching daughter in-law right now.
http://www.dailymail.co.uk/news/article-2424555/Bill-Clintons-mistress-Gennifer-Flowers-Wed-today-wasnt-Chelsea.html
-BP, Prince Charles and Rothschild Owned, Cancels Major Deep Gulf Project to focus on Major On Shore Discovery in Emerging  Kurdistan(Syria/Iraq).
The USA should nationalize the project like the UK did when Americans found the North Sea. Use it or lose it. Why would you develop offshore when you have a Redcoat, fellow Pink Tie wearing, Prince Charles Crooning General offering to personally take out Assad and bring on line 50 Billion barrels in Northern Iraq(Syria) on-shore, and pipe that directly to the Med. Ex BP CEO and murderer Tony Hayward heads up the exploration team for Prince Charles, Rothschilds, Dick Cheney, Rupert Murdoch in Northern Iraq/Syria.
http://blogs.marketwatch.com/energy-ticker/2013/09/19/bp-cancels-contracts-in-planned-gulf-oil-field-expansion-reuters/?mod=MW_story_latest_news
-USA Economic Releases
(US) Initial Jobless Claims: 309K v 292K prior; Continuing Claims: 2.787 v 2.871M prior
(US) Q2 Current Account Balance: -$98.9B v -$96.3Be
r
(US) Sept Philadelphia Fed Business Outlook: 22.3 v 10.3e
(US) Aug Existing Home Sales: 5.48M v 5.25Me
(US) Aug Leading Index: 0.7% v 0.6%e
(US) EIA weekly Natural Gas Inventories +46 bcf v +55-60 bcf expected
(CA) Canada July Wholesale Trade Sales M/M: +1.5% v +1.5%e
(MX) Mexico Q2 Aggregate Supply and Demand: 1.8% v 0.2% prio
-EU close
Late Europe Release
(UK) Sept CBI Industrial Trends Total Orders: 9 v 2e; Selling Prices: +3 v 0 prior
(IE) Ireland Q2 GDP Q/Q: +0.4% v +0.9%e v 1.0%e; Y/Y: -1.2% v -0.8%e
(IE) Ireland Q2 Current Account Balance: €2.9B v €1.2B prior
(BE) Belgium Sept Consumer Confidence Index: -7 v -12 prior
-War Criminal /Terrorist Gen. Dempsey sets up War Command Center in Jordan illegally
$ 4 Tln at oil at Stake for the Windsors-Rothschilds-Dutch Royal families and Eretz Israel, this is not going away. You can see the extent the Obama administration has lied to the American people and the lies from the Senate and perennial liar the Jimmy Savile General heading this up. This is not funded.
Syria should let Jordan and Saudi Arabia have it , if they are going to be carved up like roast Goy. Wiping a few palaces off the earth has always been a boon to democracy. Kings and wannabe kings are always the problem.
Dempsey is one creepy evil guy. Does not even look human. Demonic eyes. Ashkenazi eyes,  "royal' ears, hooked nose, sloped forehead, Ashkenazi pattern baldness. Sock sucker.
Here is the little pink tie wearing fairy makes a fool out of the USA by singing for Prince Charles. Your tax dollars paid for this royal karaoke mash-up.  The little fairy knows who he works for at least and does not hesitate to sing for his 13 course supper.
These Generals makes 100 of millions in graft at his level for taking the USA into an illegal war. That's what is all about at the top at the Pentagram that and the soft bottoms of little Arab boys.
This guy has no combat record. Another fairy desk jockey. I would like to see this little fairy lead the charge into Syria and take on Hezbollah.
You're a coward, a traitor, a war criminal and a terrorist and a redcoat Dempsey. Stay in England where you belong. Just Change out of the USA uniform before you leave.
What a despicable man. Evil to the core of his being. Enjoy hell fairy. Get there soon. This is the guy behind the LGBT-P army. Jimmy Savile would have felt right at home 'underneath' General Dempsey. What a despicable man. Evil to the core of his being. Enjoy hell fairy. Get there soon.
The British-Israel Empire of Evil. The Empire of War, Dope, Oil and Satan and Prince Charles and the Fairy General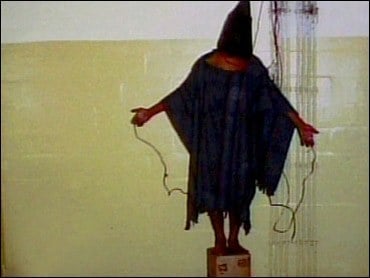 http://www.youtube.com/watch?v=1T2GCppUuqE
-Japanese car maker Toyota Motor Corp. plans to invest $800 million to boost production capacity at a factory in the province of Buenos Aires. The plan, unveiled Wednesday not by Toyota but by Argentine Industry Minister Debora Giorgi, will almost double the size of the factory and allow the company to raise vehicle output to 140,000 units a year from 92,000 currently.
-JPMorgan Set to Pay More Than $900 Million in Fines
JPMorgan Chase is also expected to make a rare admission of wrongdoing to government authorities in Washington and London. Dealbook
-Eurotrashed
The ECB's Money Market Contact Group, a panel of industry members who advise the ECB, have called for the central bank to renew its three year long term refinancing operation (LTRO) next year due to fears over funding pressures as the current loans expire. WSJ

The European Commission yesterday presented its plans for the regulation of financial benchmarks – such as Libor and Euribor – but watered down previous plans to move the oversight of Libor to the European Securities Markets Authority (ESMA) in Paris. The proposal still includes plans to force firms to participate in crucial benchmarks and increases the liability for firms if a benchmark fails. Italy senate elections committee voted 15-1 against a PDL Senator's recommendation that Berlusconi keep his Senate seat, a first step in a complex process that could see Berlusconi stripped of his Senate seat.
Focus reports that the European Commission is reluctant to criticise Jeroen Dijsselbloem, the Dutch Finance Minister and head of the Eurogroup, for failing once again to achieve the EU mandated 3% budget deficit target for the Netherlands in 2014.
Norway Central Bank noted that its Rate Path Outlook saw its key rate to be kept at today's level in the period to summer 2014, after which it will rise to a more normal level. They lowered their 2013 non-oil GDP growth outlook to 1.75% v 2.5% seen in June while raising their 2013 core CPI view to 1.75% v 1.25% seen in June. Norway Central Bank Gov Qvigstad stated in his post rate decision press conference that there was now an equal chance of either holding or cutting rate and added that the bank needs big surprises to raise at next meeting. It did not consider a rate change at today's meeting.Norway Fin Min Johnsen sees GDP growth above 40-year average; He thinks forecasts for CPI are too low.
The Swiss National Bank (SNB) reiterated in its rate decision that they would enforce the EUR/CHF floor of 1.2000 with utmost determination and that CHF is still overvalued. It also reiterated its view to be ready to take further measures if necessary. The SNB noted that property prices have risen further but there are some signs of easing in the mortgage and property markets. It raised its 2013 GDP forecast to 1.5-2.0% from 1.0-1.5% and raised its 2013 inflation view to -0.2% from -0.3% prior.
A new Insa poll for Bild predicts that Chancellor Merkel's governing coalition would fall short of parliamentary majority, while the new anti-euro party Alternative für Deutschland (AfD) has reached the 5% threshold to enter the Bundestag. The poll puts the CDU/CSU on 38%, the SPD on 28%, Die Linke on 9%, the Greens on 8%, the FDP on 6%, the AfD on 5%, and the Pirate party on 2%. Meanwhile, in interview with Die Zeit, German Finance Minister Wolfgang Schauble says that AfD's anti-euro policy "is totally wrong, has no credibility and is extremely dangerous for our prosperity."
In a debate in the Dutch Parliament today, the Europe spokesman for Dutch Prime MinisterMark Rutte's VVD Party, Mark Verheijen, said that EU treaty change is "inevitable" and that "when we want less Brussels in several domains, return whole policy areas, then we should not shy away from the option of treaty change." He also advocated slimming down the European Commission and that the European Parliament sessions in Strasbourg should be scrapped, according to NRC Handelsblad.
The EU/IMF/ECB Troika released its first review of the Cypriot bailout program yesterday stating that the country was on track but warned that the banking sector and the weaker than expected labour market could deepen the recession. Separately, Cypriot Finance Minister Harris Georgiades said yesterday that all capital controls, except on transferring money abroad, will be lifted in early 2014.  Speaking on Mega TV last night Cypriot President Nicos Anastasiades said he was putting together evidence against the Cypriot Central Bank Governor Panicos Demetriades to demonstrate his "weakness", which he will then submit to the Cypriot Supreme Court in the hope of having him removed from his position. Anastasiades said Demetriades had failed to perform his duties in assessing and approving the appointment of a new board of the Bank of Cyprus causing uncertainty, adding "this cannot go on".
The Greek government has hinted that it will seek to ban far-right party Golden Dawn after it was linked to the murder of Pavlos Fyssas, a leading left-wing musician in Athens. Meanwhile, Bild reports that Klaus-Peter Willsh (CDU) and Frank Schäffler (FDP) – both well known for their opposition to the eurozone bailouts – have called on Greece to forgo its turn at hosting the EU Presidency in the first half of 2014, in order to save the country around €100m. Separately, the Guardian reports that the birth-rate in Greece has fallen by around 15% over the past four years, with officials citing the impact of austerity.
As expected Europeans markets were hitting new highs into the election as the delayed FED response rolled around to Europe. I increased my DAX short position by an oversize amount today. I started the DAX short selling back up in earnest at 8500.
 (NO) NORWAY CENTRAL BANK (NORGES) LEAVES DEPOSIT RATES UNCHANGED AT 1.50%, AS EXPECTED
(CH) SWISS NATIONAL BANK (SNB) LEAVES 3-MONTH LIBOR TARGET RATE UNCHANGED AT 0.0%, AS EXPECTED
(CH) SWISS NATIONAL BANK (SNB) MAINTAINS EUR/CHF FLOOR AT 1.2000, AS EXPECTED
(CH) SWISS AUG TRADE BALANCE (CHF): 1.9B V 2.5B PRIOR
(UK) AUG RETAIL SALES EX AUTO M/M: -1.0% V 0.0%E; Y/Y: 2.3% V 3.2%E
(UK) AUG RETAIL SALES INCL AUTO M/M: -0.9% V 0.5%E; Y/Y: 2.1% V 3.4%E

Currencies

6:38 AM EDT 9/19/2013

LAST(MID)
CHANGE
Euro (EUR/USD)
1.3561
0.0039
Pound (GBP/USD)
1.6078
-0.0068
Swiss Franc (USD/CHF)
0.9094
-0.0027
Yen (USD/JPY)
98.93
0.99
Australia $ (AUD/USD)
0.9509
-0.0014
WSJ Dollar Index
72.61
0.11
Credit Markets
(RU) Bank of Russia Chief: Govt plan to increase household utility tariffs will impact monetary policy in 2014
(FR) Fin Min Moscovici: there is no division within the govt on taxes; reiterates deficit reduction targets. France debt will reach a maximum this year.

(ES) Spain Debt Agency (Tesoro) sells total €3.0B v €2.0-3.0B indicated range in 2016 and 2028 bonds
Sells €2.06B in 3.3% July 2016 Bono; Avg Yield 2.225% v 2.636% prior; Bid-to-cover: 2.25x v 3.32x prior; Max Yield 2.244% v 2.656% prior ; Tail: 1.9bps v 2.0bps prior
Sells €1.02B in 5.15% Oct 2028 Bono; Avg Yield 4.809% v 5.194% prior; Bid-to-cover: 2.73x; Max Yield 4.829%; Tail: 2.0bps
(FR) France Debt Agency (AFT) sells total €7.49B vs. €6.5-7.5B indicated range in 2016 BTAN and 2015 & 2018 Oats
Sells €2.525B in 0.25% Nov 2015 Oats; Avg Yield 0.39% v 0.31% prior; Bid-to-cover: 2.59x v 3.24x prior
Sells €1.915B in 2.25% Feb 2016 BTAN; Avg Yield 0.43% v 0.53% prior; Bid-to-cover: 2.33x
Sells €3.05B in 1.0% 2018 Oat; Avg Yield 1.23% v 1.09% prior; Bid-to-cover: 1.67x v 2.39x prior
(UK) DMO sells £4.75B in 1.25% 2018 Gilts; Avg Yield: 1.652% v 1.405% prior; Bid-to-cover: 1.59x v 1.37x prior; Tail: 0.2bps v 0.8bps prior
(IE) Ireland sells €500M 3-month bills; Avg yield 0.180% v 0.200% prior; Bid-to-cover 3.3x v 3.6x prior
Government Bonds

6:37 AM EDT 9/19/2013

PRICE CHG
YIELD
German 10 Year
29/32
1.903
France 10 Year
25/32
2.414
Italy 10 Year
19/32
4.321
Spain 10 Year
14/32
4.352
U.K. 10 Year
1 4/32
2.679
U.S. 10 Year
-5/32
2.714
-Prince Charles Close Friends Mock London Destruction of Detroit
Front page article. This is a victory celebration by the Royals and their Banksers and the City of London. The Redcoats are destroying this country. Something Alex Benedict Jones does not want you to know.
http://www.dailymail.co.uk/news/article-2424919/Philip-Jarmain-How-architectural-jewels-motor-citys-crown-fallen-disrepair-demolished.html
-McCain Attacks Putin in Russian Press Editorial -Putin Mocks McCain's stupidity
Defending all the Communist Jews and Zionist puppets trying to take Russia over again and slaughter Christians. Pray the Lord deals with the evil of this Anglo-Zionist war monger if he won't repent.
Stupid guy, no one in Russia reads pravda. Putin made a mockery of the Anglo-Zionist idiot. This is like publishing in say the Sun paper in the UK or the National Enquirer in the USA. And he did not even publish in the right Pravda, but the ultra-Nationalistic one. This is for 'Western' Consumption.
http://www.theguardian.com/world/2013/sep/19/john-mccain-pravda-vladimir-putin
-Hyper Evil NSA Giving 'Raw Data' On USA Citizens to Israel for Assassination Squads- No legal limits or filtering being done
Demons in the NSA insist giving this data 'protects privacy' and is 'legal' when it is neither. Such extraordinary lies. But with Prince Charles' butler in Charge, his queer Black Zionist butler, what did we expect?
http://www.theguardian.com/world/2013/sep/11/nsa-americans-personal-data-israel-documents
-Eurotrash more righteous than Amerotrash?
Outside of England, (and its colonies, Israel, USA, Canada, New Zealand, OZ), no one in Europe wants Sodomy and Pederasty jammed down their Children's throats. The Slavic people don't want the Prince Charles LGBT gang's immorality shoved down their throats. Nice to see there are some family/Christian values left once you get out of the Paedophile Kingdoms of Belgium,  England, Holland and Spain.
http://www.independent.co.uk/news/world/europe/an-intolerant-continent-europes-shocking-attitude-to-gay-people-creating-a-climate-of-fear-8824932.html
Still the UK is the 'best' place to go if your LGBT/Pederast. So go there ..LGBT/Pederasts/Paedophiles.
http://www.independent.co.uk/news/uk/home-news/uk-is-best-place-in-europe-to-be-gay-7742348.html
-Don't tell Peirs Morgan and Tony Blair-When Guns are outlawed only the outlaw govt and outlaws will have them.
Tony Blair's daughter Kathryn has been held up at gunpoint in an attempted mugging near her townhouse in Marylebone, Central London.Kathryn Blair, 25, was walking her dog with a group of friends and her boyfriend near her home when she came face to face with two men, one armed with a gun, who demanded cash and jewellery before fleeing empty-handed…
http://www.independent.co.uk/news/uk/crime/tony-blairs-daughter-kathryn-held-up-at-gunpoint-in-london-in-attempted-mugging-8825875.html
-Asia
FOMC Bernanke pushed back on market expectations for the start of taper Dow Industrials and S&P500 closed at record highs, Gold Spiked up $50 above $1,360, USD hits multi-month lows. Central bankers and analysts revisit the notion of "currency wars"; BOJ board member and ANZ analyst hint the Fed move may require fresh rounds of easing from BOJ and RBA – the other 2 G10 banks recently engaged in aggressive easing campaigns. BOJ's Kiuchi: Sees signs of declining effects of reversal of strong JPY on stocks, economy; also sees bigger downside risks to economy than upside; Chance BOJ forced to ease more under US Fed current policy.
New Zealand Q2 GDP tops expectations; lifting NZD to multi-month highs against the greenback and AUD.Japan merchandise trade remains in deficit, albeit smaller than expected; Longest streak of monthly deficits since the late 1970′s; Exports to US, China, Europe all up double digits y/y. Zionist London/NYC insider Chanos remains bearish, so he says, on  Australia / China, reiterating view of excessive respective build. USD/INR: INR currency (Rupee) up by nearly 3% in early trade around INR 61.70 against the USD.
(JP) JAPAN AUG MERCHANDISE TRADE BALANCE: -¥960B V -¥1.1TE; ADJUSTED MERCHANDISE TRADE BALANCE: -¥791B V -¥820BE
(AU) AUSTRALIA AUG RBA FX TRANSACTIONS (A$): 482M V 436M PRIOR
(NZ) NEW ZEALAND Q2 GDP Q/Q: 0.2% V 0.2%E; Y/Y: 2.5% V 2.3%E
(HK) Hong Kong Monetary Authority (HKMA) keeps base rate unchanged at 0.5%
Currencies

1:56 AM EDT 9/19/2013

LAST(MID)
CHANGE
Australia $ (AUD/USD)
0.9493
-0.0030
Yen (USD/JPY)
98.30
0.37
S. Korean Won (USD/KRW)
1070.80
-11.20
Chinese Yuan (USD/CNY)
6.1204
-0.0024
Euro (EUR/USD)
1.3531
0.0009
WSJ Dollar Index
72.58
0.08
Government Bonds

1:56 AM EDT 9/19/2013

PRICE CHG
YIELD
Australia 10 Year
1 20/32
3.887
China 10 Year
0/32
4.110
India 10 Year
1 17/32
8.180
Japan 10 Year
9/32
0.682
German 10 Year
0/32
2.004
U.S. 10 Year
4/32
2.679
Futures

1:46 AM EDT 9/19/2013

LAST
CHANGE
% CHG
Crude Oil
108.62
0.55
0.51%
Brent Crude
110.89
0.29
0.26%
Gold
1364.0
56.4
4.31%
-After Hours
(SY) Syria's Assad: To destroy chemical weapons to comply with UN treaty; Confirms Syria has chemical weapons; Not placing conditions on destroying chemical weapons – financial press
(US) White House said to be calling Senate Democrats regarding Fed Chairman nomination, suggesting Pres Obama's decision may be close; aides said to be inquiring regarding Senate support for Yellen.
ORCL: Reports Q1 $0.59 v $0.56e, R$8.37B v $8.47Be; guides Q2 Non-GAAP EPS $0.65-0.70 v $0.69e (constant currency, ex $0.01 FX headwind), non-GAAP Rev +1-4% y/y (constant currency, ex 2% FX headwind) v +3.4%e (implies $9.2-9.5B v $9.42Be); -3.0% in extended session after guidance
MCD: RAISES QUARTERLY DIVIDEND BY 5% TO $0.81/SHR FROM $0.77/SHR; -0.3% afterhours
MCBI: East West to acquire all outstanding shares for purchase price of approx $273M; 4% accretive to East West FY14 earnings; +24.4% afterhours
TSPT: Retrophin proposes acquisition of Transcept for $4.00/shr; +9.2% afterhours
-Geopolitics
* For our Anglozionist readers and the evil people in the CIA/NSA/Pentagon/Mossad/MI6
http://www.youtube.com/watch?v=cTBx-hHf4BE
*Bullies, Losers, War Criminals , Terrorists at Pentagram think they can at last win a war in Syria
CIA Already Doing So, Pentagon Wants In
by Jason Ditz, September 18, 2013
According to administration officials, the Pentagon has put forward a proposal for direct US military training and equipping of Syria's rebel forces, formally putting the US military in direct contact with rebel fighters.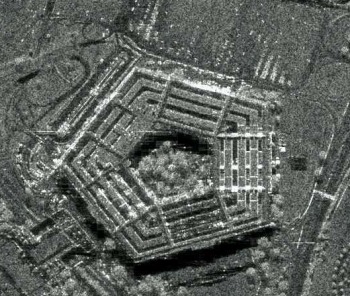 It's a first, of sorts. The US is already training and arming Syria's rebels, of course, but is doing so with the CIA taking the helm. That's allowed the US to keep the details of the operations secret, but officials have also regularly bragged about the policy.
Having the Pentagon either replace or supplant the CIA efforts would theoretically give the policy more transparency, but seems primarily aimed at escalating the US role in the civil war.
General Martin Dempsey, the Joint Chiefs Chairman, had hinted at seeking Pentagon authority on the matter in recent testimony, saying that the military "knows" it can turn the moderate rebels into a viable fighting force.
| | |
| --- | --- |
| | Updated September 18, 2013 – 11:19 PM EDT |
| | | |
| --- | --- | --- |
| | | Russia: No Proof of Assad's Guilt in Chemical Attack |
| | | Syria Accuses Western Powers of Forestalling Peace Negotiations |
| | | In Public Shift, Israel Calls for Assad's Fall |