Headliners
-Bomb threat at Boston courthouse.  More bombs found in Boston reports WSJ. Boston Madness Reigns.
-America needs a new war or capitalism dies says Wall Street
-BP responsible for Critical Deep Horizon/Mancando Test Says Court Testimony
-Senate votes to defeat Traitor Machin-Toomey Gun Registration plan
-Multinational Companies Shielded as U.S. Court C Supreme court cuts Human-Rights Suits for Torture and Murder
-Late Report surfaces of Congressional indictment of Bush/Clinton/Obama For Torture/War Crimes
-Obama/Congresss Gut Insider Trading Rules for Congress
-China Confirms 82 H7N9 Cases, 17 Deaths
-Fed's Beige Book sees 'moderate' growth, stops market carnage
-AAPL Falls below 400
-Gold falls as dollar gains; copper drops 3%; Silver hits its lowest level in over 2 years
-Boston to announce arrest of Boston Massacre Patsy at 5 EDT
-Indy Media identifies USA Navy Seals as probable Black ops team for Boston Massacre
-Senate trying to advance Gun Grab (registration) legislation to vote
-London rumors of Germany/France Down grades help Tank European Markets
-France unveils plan to reach 2014 deficit target
-Weidmann: Europe Recovery Could Take Decade and ECB could cut rates.
-USA Senate/Whithouse Anthrax/Ricin scare (Feds mail fake poison to themselves or to political enemies real poison)
-Inflation too low: FED Bullard
-Maggot Thatcher Funeral in London today
-B787 Fix to Get FAA Greenlight
- EU March Auto sales –  10%, German Sales -17 %
-Cyprus Govt confirms ECB (Troika ) forced gold sales, says only waiting CB approval before moving ahead. (Goldman Sachs Jew Draghi and Jewess Lagarde feeding LBMA naked short scheme).
Market Commentary
-I think Prince Charles is going to cut his losses here and take down Obama. He's used his puppet boy up, and the trail is getting too close to him , his kin and associates. The Butler is politically expendable. Prince Charles is sad and mad today at the Colony. English cretins  failed to grab our guns. Down with the English crown. Oh Boo, Hoo, Hoo Sandy Hook Actors association and Jewess Gabby Giffords, boo hoo, hoo Prince Charles.
-Real Terrorists at Boston Marathon..
No arrest has been made in the Boston Marathon bombings, the Boston police department said on its Twitter account Wednesday. The statement contradicts an earlier report from CNN, which said an arrest had been made, citing a source. CNN has updated its report, saying two senior administration officials and another federal official have since said there had been a misunderstanding among officials and that no one has been arrested. Earlier, the Boston Globe said authorities have an image of a suspect carrying, and perhaps dropping, a black bag at the second bombing scene on Boylston Street, outside of the Forum restaurant. Authorities planned to brief the media on the progress of the investigation at 5 p.m. Eastern, it added. MW
-BP Whores try and shift blame to Captain of Mancando , Deep Horizon rig. Another lawsuit filed.
No Capt is going to give the order to shut the RAMs, that is the sole responsibilty of the BP Company man and the head drilling engineer either of BP or of the drilling ship. More BS for the Jury. BP is a shameless criminal whore that murdered 11 men in cold blood.
http://www.bloomberg.com/news/2013-04-17/bp-official-says-rig-captain-delayed-safety-system-start.html
More than 470 people are suing BP for $1 billion, saying they became sick due to a 15-day gas leak at its refinery in Texas City.Galveston County Daily News reports ( http://bit.ly/11alFDb ) that BP says mercaptan leaked from a storage tank in November 2011. Mercaptan is a pungent, harmless gas often added to natural gas so that the odorless, flammable substance can be more easily detected.Attorney Anthony Buzbee says the leak also contained sulfur dioxide, a toxic gas. BP has declined to comment.
- A bipartisan amendment that would expand background checks for gun-buyers failed in the Senate on Wednesday, dealing a blow to backers of gun-control legislation. The amendment, offered by Republican Sen. Pat Toomey of Pennsylvania and Democrat Joe Manchin of West Virginia, got 54 "yes" votes, short of the 60 required for passage. The amendment would have required background checks for sales at gun shows and online. MW
-Anglo-Zionist Corporate Whores at US Supreme Court
U.S. Supreme Court insulated multinational corporations from at least some lawsuits over atrocities overseas, scaling back a favorite legal tool of human-rights activists.The justices threw out a suit accusing two foreign-based units of Royal Dutch Shell Plc (RDSA)of facilitating torture and executions in Nigeria. The majority said the 1789 Alien Tort Statute generally doesn't apply to conduct beyond U.S. borders.
In the Shell case, "all the relevant conduct took place outside the United States," Chief Justice John Roberts wrote for the court. The justices were unanimous on the outcome in the Shell case, while dividing in their reasoning.
The ruling may help a number of companies defeat similar lawsuits. Exxon Mobil Corp. (XOM), Cisco Systems Inc. (CSCO), Chiquita Brands International Inc. (CQB), Siemens AG, Daimler AG and Rio Tinto Group (RIO) are all fighting Alien Tort Statute claims.
Without specifically addressing those cases, Roberts said a company couldn't be sued under the Alien Tort Statute simply because it had a "corporate presence" in the U.S.
Roberts pointed to the "presumption against extraterritoriality," saying that legal principle limits the reach of the Alien Tort Statute. The court's four Democratic appointees — Stephen Breyer, Ruth Bader Ginsburg, Sonia Sotomayor and Elena Kagan — wrote separately to say they would have reached the same result using different reasoning.
BBN
-U.S. Treasury Secretary Jacob J. Lew urged officials from Group of 20 economies to follow through on a pledge to refrain from influencing exchange rates at the expense of other countries."We will continue to press G-20 countries to avoid a downward spiral of 'beggar thy neighbor' policies," Lew said today in Washington ahead of this weekend's meetings of finance ministers starting tomorrow. "It is imperative that all G-20 countries follow through on their recent commitment not to target exchange rates for competitive purposes."Speaking about China in his prepared remarks, Lew reiterated the country needs to allow further yuan appreciation."We are concerned that in recent months, movement towards more currency flexibility appears to have slowed," Lew said at Johns Hopkins University's School of Advanced International Studies. "The pace of China's intervention in the market has picked up." Reuters
(The Hypocrite!)
-Senate fails to pass Obama gun grab legislation. USA Today.
Prince Charles and Cameron probably furious at the Black Englishman's failure!! Ha, ha, Prince Charles you loser!!
-The FEDs Anglo-Zionist, racist 'trickle down' QE finally comes under some critical analysis in the Jew Times of New York
http://dealbook.nytimes.com/2013/04/17/efforts-to-revive-the-economy-lead-to-worries-of-a-bubble/
-Dyke (some say shemale) Hillary Modeled herself on Dyke Maggie Thatcher
http://www.businessweek.com/articles/2013-04-08/what-margaret-thatcher-taught-hillary-clinton
-I think Obama might be 'gone' by way of resignation shortly. Thank goodness. Keep praying. Here is the report that is freaking the White House out, apparently. Stop the Torture, stop the false flags Prince Rothschilds.
http://www.nytimes.com/2013/04/16/world/us-practiced-torture-after-9-11-nonpartisan-review-concludes.html?pagewanted=1&_r=0&ref=politics
-Reports surfaced that Bush/Obama etc indicted by Congress for War Crimes today. Just a rumor that www.infowars.com is broadcasting. I will believe it when I see it. Could be why the White House is going ballistic. Ha, ha, down with Prince Charles butler and his close Cousin Arbusto. Been an interesting day, and a long one. Hopefully the ZGR is the hardest working blogger on the Web. See my Asian pals in Japan tonight!! Prince Charles royal ears are burning, he should be indicted right next to his cousin and Butler and extradited along with Tony Blair, Gordon Brown and David Cameron and Bibi Netanyahu. Indict the Dutch and Spanish crown's while we are at it. Down with the Royals.
-Finito!
I closed a bit more of my short in the DIA/SPY and went longer the DIA close for the bounce tomorrow. Assuming the patsy is still in the wings for Prince Charles'  Butler to play the hero for Amerika's stupid females, queers and camp followers. Maintaining DAX, SPY, DIA shorts still.
Ha, ha, I still had a great day as they buried the English witch Thatcher today and she finally got justice for her anti-American, Anti-Irish, and Anti-Argentine/Spanish racism and drug running crowns. She flashed her Masonic badge to the end.
I pray I don' t end up in the same place. No English or Jews in heaven, virtually, so I 'm planning on not going where my mortal enemies are by Grace.
All that pomp and circumstance English for Maggot Thatcher and the ZGR calls your Cretin PM and Princes what they are, Jews , Drug runners, and antichrists and war criminals and slavers.
4:00 p.m. EDT 04/17/13Major Stock Indexes

3:59 p.m. EDT 04/17/13Treasurys

3:50 p.m. EDT 04/17/13Futures

4:00 p.m. EDT 04/17/13Currencies
-Yesterday President Obama signed a law that gutted the reporting requirements originally included in the Stop Trading on Congressional Knowledge (STOCK) Act. Before these changes were made the STOCK Act required congressional staffers to disclose their finances to the public to help ensure they were not engaging in corrupt practices.
But on second thought, President Obama and Congress decided that congressional staffers should be able to escape transparency.
President Obama quietly signed legislation Monday that rolled back a provision of the STOCK Act that required high-ranking federal employees to disclose their financial information online.

The White House announced Monday that the president had signed S. 716, which repealed a requirement of the Stop Trading on Congressional Knowledge (STOCK) Act requiring the disclosure, which had previously been delayed several times by Congress.
You never heard of this political project to reinstate corruption incentives? Don't be surprised.
Both chambers of Congress quickly — and near silently — approved the repeal legislation at the end of last week by unanimous consent, just before heading home to their districts.
That's right. Unanimous consent, no one wanted to put their name down as openly supporting corruption while supporting corruption. And now President Obama has signed the bill guaranteeing a more corrupt Washington.
http://news.firedoglake.com/2013/04/16/obama-signs-law-gutting-insider-trading-regulations-for-congress/
-Obummer as mad as Prince Charles, probably a distant relative and as Crazy as George the III. Today's crescendo of false flags shows Washington DC has gone mad.
-1513 CNN now says no arrests have been made in Boston Massacre. I say shut down all the Jewish Temples since the Jews are blaming 'white' Americans for a Zionist false flag. As Bobby Fischer said, if you want to find the nearest Mossad/Terrorist branch look no further than the nearest Jewish temple. I'm sick of Jewish lies, terrorism and political control and sick of being a slave to their bossses the Jews Prince Charles Rothschilds and Jacob Windsor, aka Jake the snake rothschilds. Shame on you lying Anglo-Zionist pieces of excrement.
-Even the Monkeys cant take Washington DC/ USA Naval Seal Bullsh*t and Terror
(Lone Known Photo of ZGR author for Mossad/MI6 and Seal Clowns)
Navy Seals. Look for your CIA overlords to take care of the mugs who screwed up.
-ZGR Summary
We can expect a big Jack Jew bounce in the markets tomorrow on the False Flag Patsy being brought in.  Hats off to infowars.com to expose  Navy Seal Operatives swarming the scene of the bombing with backpacks and ear plugs and standard undercover issue ahead of the blast but remaining out of harms way during the blast. The announcement may come after the market close or wait until Holder or Obama can fly in to take credit.
Taking a page out of the W. Bush/CIA handbook more Ricin letters were reported by the Anglosaxon Benedict Arnolds, Shelby and Reid and by the Jew Levin's Senate offices in addition to the White House which supposedly also received a ricin filled letter today. Political Historonics, lies and deception has reached some sort of crescendo and madness on the day the Mad English bury that evil Witch of the English Crown Maggie Thatcher. The Jews are pointing to a White/Christian archetype as the patsy in the Boston Massacre. All Senate and Whitehouse mail is screened off premises, so it is hard to explain how the Senate letters got to Capitol Hill, if they did. The one 'legitimate' opponent or target was a Senator threatening to filibuster/block Obama's hate filled gun grab legislation.
Gold, silver and copper were whacked hard after trying to rally, and the only soupcons thrown to the beleaguered longs was Bart Chilton, the Royal WASP said he would investigate the gold take down . He will sit on it until his term is over with and the Dyke Mary Jo White, anglosaxon will do nothing with it but quash it. Satanic Anglosaxons are full partners with the Satanic Jews in destroying the USA and enabling London corruption and crime and turning a blind eye to Goldman Sachs.  That TBTF BAC/Merrill Lynch was used to steer the CB orders, well we know the NYT said they had impunity under Holders "too big to prosecute"  doctrine as they had to write off another 5 billion or so of the Merrill Lynch mess today. BAC is sort of used to stuff all the bad product of the derivative world into by the FED. Morgan Stanley's Analyst got some street cred by admitting this was a carefully engineered bear raid, without precedent. Known gold short and Dutch Crown owned bank ABN AMRO London called for 1000 dollar gold.
I don't think you can attribute the EU take down today to anything but the constant pressure of London and their rumors France and Germany would get downgrades and poor USA and European earnings. Suffice to say bad news is now is bad news in the EU and a little bit in the USA. France  put enough of an effort forth today, I suspect to avoid a downgrade.
Tech stocks are having a volatile downside day, with the NAS down nearly 2 pc at one point . Yahoo reported lower-than-expected Q1 revenue, caused by a sharp drop in display advertising. Shares of YHOO had been in the red earlier but grinded back to slightly green . Apple fell to fresh 2013 lows below $400 breifely, with share rebounding to $403. Yesterday Digitimes reported that shipments of the iPad mini could fall 20-30% in Q2 due to waning demand ahead of the launch of the latest version of the tablet. Shares of Intel were down 1% in the early going before rallying to 22.+ going into the Beige boots Other chip and semi names are getting hit harder: Texas Instruments was down 3.3%, Marvell wasoff 2.3% and Freescale Semi is down 4% in the early going although they too rallied into the Beige Book. Intel missed top and bottom line expectations with Y/Y EPS and revenue declines but hinted at a possible upturn in the business in the second half of the year.
The U.S. economy is growing at a "moderate" pace, as housing's rebound and the continued recovery in the auto sector offset weaknesses stemming from federal government budget cuts, the expiration of the payroll tax cut and winter weather, the FED said Wednesday.The Beige Book released by the FED, covering the period from late February to early April, is just slightly stronger in tone than the last Beige Book, which said the economy was growing "at a modest to moderate" pace.Of the Fed's 12 districts, five reported "moderate" growth, five reported "modest" growth, and New York and Dallas reported slight accelerations. This FED's beige book was put out by the Dallas FED.
We had FED heads out trying to control the tape carnage today with more QE hope. Utter Bullsh*t, just like the utter Bullsh*t today from the EU leaders, Cameron, Sarkozy..er Hollande, Merkel, and Obama.
At the ZGR we call a false flag a false flag. We call a Jew a Jew as well. Plain speaking here at the ZGR. You 'can't miss it'.
Have a great day!!
2:38 p.m. EDT 04/17/13Major Stock Indexes

2:37 p.m. EDT 04/17/13Treasurys

2:28 p.m. EDT 04/17/13Futures

2:38 p.m. EDT 04/17/13Currencies
-USA Session Economic Releases
(US) MBA Mortgage Applications w/e Apr 12th: 4.8% v 4.5% prior
(ZA) South Africa Feb Retail Sales M/M: +2.7% v -0.8%e; Y/Y: 3.8% v 1.8%e
(PL) Poland Mar Avg Gross Wages M/M: 3.3% v 4.3%e; Y/Y: 1.6% v 2.5%e
(PL) Poland Mar Employment M/M: -0.2% v -0.2%e; Y/Y: -0.9% v -0.9%e
(RU) Russia Mar Producer Prices M/M: 0.5% v 1.1%e; Y/Y: 3.4% v 3.9%e
(RU) Russia Mar Real Retail Sales M/M: 8.3% v 7.2%e; Y/Y: 4.2% v 2.5%e
(RU) Russia Mar Unemployment Rate: 5.7% v 5.8%e
(RU) Russia Mar Disposable Income: 8.3% v 5.4%e
(RU) Russia Mar Real Wages Y/Y: 4.2% v 5.3%e
(RU) Russia Mar Investment In Productive Capacity: -0.8% v +0.5%e
(CA) Canada Mar Teranet/National Bank House Price index M/M: +0.4% v -0.3%e; Y/Y: 2.6% v 2.2%e; HPI Index: 153.31 v 152.72 prior
(CA) Bank of Canada (BOC) leaves Interest Rates unchanged at 1.00%, as expected
(PT) Portugal Mar Producer Prices M/M: 0.1% v 0.2% prior; Y/Y: 1.5% v 1.8% prior
-Boston bomb suspect in custody, CNN reports, citing unnamed U.S. law enforcement source
-Jew at Salon ' hopes' patsy is 'white american'
http://www.salon.com/2013/04/16/lets_hope_the_boston_marathon_bomber_is_a_white_american/
Jew actor demands 2nd amendment be abolished due to Boston
http://dailycaller.com/2013/04/16/actor-blames-boston-attack-on-gun-culture-2nd-amendment-must-go/
Suspect in Boston bombings about to be arrested, according to AP. WSJ can't independently confirm. http://wsj.com 
- I covered some DIA/SPY shorts here and bought a position long the DIA for a bounce tomorrow.
1:45 p.m. EDT 04/17/13Major Stock Indexes

1:44 p.m. EDT 04/17/13Treasurys

1:35 p.m. EDT 04/17/13Futures

1:45 p.m. EDT 04/17/13Currencies
-BREAKING:
The mayor of Boston, Massachusetts has confirmed that a suspect was ID'd, and officials are expected to speak to the press at 5 p.m. Wednesday afternoon. According to sources speaking to the Boston Globe, authorities may publicize their findings at that briefing.
Local Boston station @WCVB says arrest in bombing suspect is either imminent or has occurred http://on.rt.com/eg0fas  RT
-Hate filled, evil Navy Seals likely carried out Boston false flag Massacre
Sure look like Navy Seals.
http://www.infowars.com/boston-bombing-culprits-found/
- Gold price plunge to be probed by commodity regulators: Chilton
(yeah, like the London Cartel is still being investigated four years later).
-June gold down $9.40, or 0.7%, to $1,378/oz. The Anglo-Jews of London are celebrating their victory  of the Jews Lagarde, Draghi and the Crypto  Jew Dijsselboem liberating Cyprus gold and feeding London. Anglo-Zionist Dutch bank ABN AMRO talks its short gold book by predicting 1000 dollar gold in 2014. This is a Dutch Crown owned bank with heavy ties to London . A big proponent of gold hedging. with RBS it went belly up after it was acquired by them and Santander and was absorbed by the Dutch Crown government and merged with other Dutch banks that went bust in 2008. The English Crown and the Dutch Crown are the same bloodline,  and Holland has always remained a key center of Jewish power on the European continent and the Jews enjoy unfettered power and corruption that few understand by the Dutch Crown. Recall the Dutch Queen resigned recently and handed her part of the global drug trade over to her son. A Zionist  from the government finance manages ABN AMRO. It is not publicly traded.
-Merkel: Reducing debt is smart
-France's New Program
France on Wednesday presented a plan to get its public deficit back under the EU limit by 2014, having decided to let debt grow further as it tries to jumpstart a sputtering economy.The plan to bring the deficit below 3.0 percent of gross domestic product (GDP) is based on a broad effort that includes higher taxes along with savings within the social security system.The "stability programme" was released by the finance ministry and based on what the government termed a "realistic" economic growth forecast of 0.1 percent this year and 1.2 percent in 2014, which it maintained would allow the public deficit to be cut to 2.9 percent of output next year."What I want is fiscal sobriety — essential for debt reduction in the medium term but also for growth without which there won't be deficit reduction," President Francois Hollande said in a speech.The growth forecasts have been questioned however both by the International Monetary Fund and a new independent French high council for public finances, with the IMF forecasting on Tuesday that the French economy would contract by 0.1 percent this year before expanding by a slight 0.3 percent in 2014.France was initially to have cut the deficit to 3.0 percent of GDP already this year, but has asked for more time owing to weak growth which has pushed the estimated 2013 public deficit figure up to 3.7 percent, compared with 4.8 percent in 2012.Under EU rules, eurozone members are expected to run public deficits of no more than 3.0 percent of GDP, and are supposed to work towards a balance, or even a surplus in times of economic growth.Without an EU extension, France could trigger procedures that might result in sanctions.The government is now pledging to bring the public deficit down to 2.9 percent next year, with Hollande having ruled out making more sharp spending cuts to reach the target this year.Under the programme, public debt is expected to reach a record peak of 94.3 percent of GDP in 2014 before beginning to decline a year later than initially planned.The European Commission, which will vet the plan once French lawmakers have approved it, said it would take a close look at new commitments by the French government, while German Chancellor Angela Merkel said: "We wish France success because France is key to the eurozone as a whole."Although the government had vowed it would keep social charges at stable levels in 2014, the overall tax burden is forecast to increase to 46.3 percent of GDP this year, while public spending is expected to edge up to 56.9 percent."An important effort will be necessary again" in 2014, the finance ministry acknowledged.About 70 percent of the 2014 deficit reduction effort is based on savings from reduced government spending, with the rest to come from higher revenues, including taxes and raised charges on pension programmes.A total of five billion euros ($6.5 billion) will be saved within the social security system, of which one billion euros will come out of family benefits, one billion euros from pensions and three billion euros from health insurance benefits.Prime Minister Jean-Marc Ayrault said only the richest 15 percent of families will have their child benefits reduced as means-testing is introduced — a controversial first for France.Finance Minister Pierre Moscovici insisted that "we haven't given up on anything" in its long-term fiscal goals."The government's target is still to return to structural balance in 2017, to achieve the strongest growth possible and to reverse the unemployment curve at the end of 2013," he said.The government has pledged that unemployment, which hit a rate of 10.6 percent of the the workforce in the final quarter of 2012, will begin to decline by the end of this year.However, in its latest forecasts released on Tuesday, the IMF expects France's unemployment rate to rise to 11.2 percent this year and to 11.6 percent in 2014.The stability programme will be sent to parliament for debate on April 23-24 and then to the European Commission at the end of the month. AFP
-Germany Finmin  spokesperson Kotthous lies and says Germany not trying to slow down EU banking union in an election year.
-ECB's Praet: Depositors Should be Given More Protection Than Bondholders in Future
-FED Stein: Market Still Appears to Believe There is Some Chance Government Will Bail Out Big Banks. Progress Made on Ending Too Big To Fail But Problem Not Yet Solved (Lie).
-ABN AMRO: Gold Prices to Reach $1,000/oz at End-2014 (Anglo-Zionist firm)
-Italy Treasury: Over 50% of BTP Italia Orders Were for Less Than €20,000. The rest were probably the Italian bank, Kuroda and ECB
-Weidmann: Europe Recovery Could Take Decade and ECB could cut rates.
-FBI says preliminary test indicates ricin was in letter sent to Obama. White Hous ops not effected. Press conference
-St. Louis Fed's Bullard Discusses Whether the Fed Should "Put More Weight" on Unemployment
NEW YORK – Federal Reserve Bank of St. Louis President James Bullard gave remarks Wednesday on "Some Unpleasant Implications for Unemployment Targeters" at the 22nd Annual Hyman P. Minsky Conference.
During his presentation, Bullard noted that the U.S. unemployment rate remains high by historical standards and that it has declined about 0.7 percentage points per year from its post-recession peak level. "At this pace, the unemployment rate will be in the low 7 percent range by the end of 2013," he said.
Given this current high level of unemployment, some have suggested that the Federal Open Market Committee (FOMC) should "put more weight" on unemployment in its decision-making process, Bullard said. "However, frontline research suggests that 'price stability' remains the policy advice even in the face of serious labor market inefficiencies." In Bullard's view, the results from this recent research, by economists Federico Ravenna and Carl Walsh, should be considered as an important benchmark for contemporary monetary policy.
Price Stability
Bullard noted that the New Keynesian macroeconomics literature has been extraordinarily influential in monetary policy. The standard policy advice from this literature is "price stability," he said, explaining that "practically speaking, this means 'focus on keeping inflation close to target.'"
Technically, Bullard said, the policy advice is to maintain a price level path that is consistent with the inflation target. The FOMC has maintained such a price level path since 1995, which he has discussed previously. (See, for example, Bullard's speech on Sept. 20, 2012, "A Singular Achievement of Recent Monetary Policy.")
Thus, actual FOMC monetary policy during the past 18 years seems to have mimicked the policy advice from the New Keynesian literature. However, Bullard noted that the standard model does not include unemployment. In light of today's high level of unemployment, he said that the main question is whether the FOMC should adopt a policy rule that "puts more weight" on this variable.
Unemployment
To determine how the policy advice changes when unemployment is included in the model, Bullard examined recent research by Ravenna and Walsh. In a 2011 paper1, they found that "the optimal policy is still very close to price stability, even with unemployment explicitly in the model," Bullard said. That is, the policymaker should still "keep inflation as close to target as is practicable," he explained. "Expressed as a Taylor-type rule, it would mean putting almost all the weight on the inflation term."
Furthermore, the authors suggest that deviating from this policy can lead to substantially worse outcomes for households, Bullard said. "The idea that the Fed should 'put more weight' on unemployment does not fare well in this analysis. Such an approach may be highly counter-productive," he stated.
In a 2012 paper2, Ravenna and Walsh asked why price stability remains close to optimal. "Attempts to address the various labor market inefficiencies solely with monetary policy do not work very well because improvements on one dimension are simultaneously detriments on other dimensions," Bullard said, which means that other policy tools are needed.
"The essential finding is that monetary policy alone cannot effectively address multiple labor market inefficiencies, and so one must turn to more direct labor market policies to address those problems," Bullard said.
1 Ravenna, Federico and Walsh, Carl E. "Welfare-Based Optimal Monetary Policy with Unemployment and Sticky Prices: A Linear-Quadratic Framework." American Economic Journal: Macroeconomics, April 2011, 3(2), pp. 130-62.
2 Ravenna, Federico and Walsh, Carl E. "Monetary Policy and Labor Market Frictions: A Tax Interpretation." Journal of Monetary Economics, March 2012, 59(2), pp. 180-95.
-Jews love the false flag..and to blame Christians and Arabs for their hate hoaxes
Sen. Carl Levin (D-Mich.) says his office in Saginaw, Mich. received "a suspicious-looking letter" Wednesday morning. Washpo
-Syria's President Bashar al-Assad to speak in rare television interview to be broadcast Wednesday evening http://bit.ly/Zrh5mN 
-Israel Navy's first unmanned surface vehicleThe Protector is patrolling the waters remotely http://htz.li/1008m6U 
Likely stole the technology from the USA or we payed for it. Recall how Hezbollah nailed the Jewish cowards as they blew a cruiser in their waters in the 2006 war. I don't know what it is with the Arabs, but it is child play for any competent PHD in electrical engineering or physics to design and build a very effective cruise missile with COT technology. This is why Israel specializes in the murder of PHDs.
The Lord is going to cut you Jews down, your violence and greed and bloodshed knows no end in your sick minds. Jesus said those that live by the sword would die by it Jews. The Jews and Zionism and Jewish racism and their religious /political belief system are as inseparable today as the day they had the Lord nailed to the cross. Sure you have a few dissidents but hardly any. Much like England has no real dissidents against the hellish Anglo-Zionist crown.
-Worthless evil Jewess…and Derivative Shylock
Tacos & Dumplings- I could eat both 365days a year. I'm ready 4a resty that serves ONLY T&D @plattypants @trivworks @andrewzimmern
-White House briefing on its False Flag Boston Massacre black op and todays Hate Hoax
Utter bullsh*t coming up. Recall how the ZGR documented the first Anthrax, mailed powdered scare went to a Florida media firm, publishing scandalous photos of the Bush family, drugged, drunk and skanked out, and the editor who published them died. Then the Feds framed the guy working next to the Jew who likely mailed the anthrax. The USA is run by real sickos. Don't buy the Fed's  bullsh*t.
http://www.bloomberg.com/live-stream/
-According to the Secret Service, a letter addressed to President  contains suspicious substance http://bloom.bg/100bxvj 
https://twitter.com/RT_com
-Anglo-Zionist Crown Loyalists weigh in
Harry Reid supporting ban on assault weapons. Showing some spine and acting like a leader.
-Inflation might be too low and the Federal Reserve may need to respond, said James Bullard, the president of the St. Louis Fed Bank on Wednesday."Inflation is running very low," as measured by the personal consumption expenditures prices index, Bullard said in a question-and-answer period after a speech at the Levy Economics Institute of Bard College."I'm getting concerned about that," Bullard said.  Dow Jones Newswires.
-Senate /Whitehouse Ricin Hoax scare
US Senate staffers in Hart office building are sheltering in place -breaking
SUSPICIOUS PACKAGE AT SEN. SHELBY'S OFFICE: CNN
SUSPICIOUS LETTER SENT TO OBAMA-Wires
-Dan Bidondi, calls the foul, Corrupt Boston PD, probably in on the Boston Massacre
No doubt in my mind Prince Charles was sending a message to Patriots that he has complete control of the USA government. Likely he directed  his spooks to carry out the massacre. It remains to be seen whom MI6 has told the CIA/FBI to frame. Dan Bidondi, the only real MSM reporter in the USA.
http://www.infowars.com/boston-runners-were-warned-youre-going-to-die/
Here is the English Crown tie in.
Prince Charles fired back with his USA government Benedict Arnolds at the American patriots and likely wants to frame them as blowing up their own people on the day the USA celebrates the start of the overthrow of George the III brutal rule in the American colonies. Prince Charles is wicked beyond your comprehension.
http://abcnews.go.com/GMA/video/boston-marathon-explosion-video-pictures-patriot-day-april-18966742
-Days like this you love on the short side…Earning season dashing Jacob Jew and Obama's and the FEDs bull manure. Wish I had put on my shorts yesterday. Likely the USA correction will follow the DAX/Europe correction at this point.
11:28 a.m. EDT 04/17/13Major Stock Indexes

11:27 a.m. EDT 04/17/13Treasurys

11:18 a.m. EDT 04/17/13Futures

11:28 a.m. EDT 04/17/13Currencies
-Europe Summary
Hard to say what moved European markets down today. They buried the Royal Draftee and heroin runner into Ireland and Europe and the USA Baroness Thatcher and ardent hater of Americans, Argentines  and Germans today. Every Heroin addict is an annuity to the English crown, and on their way to hell. Ask Amy Winehouse.
London was out rumor mongering, about major downgrades to European sovereigns, largely as the LBMA needs to loot, Spain, Italy and or Portugal gold,  and we had horrible car sales , especially out of Germany. No doubt the London Jews were miffed about some reported rockets launched against Israel. Suffice to say European markets are no longer going up on bad economic news, so the mania has broken the FED /ECB/BOJ started with the latest QE Round. Soon we have the Canadian Clown Mark Carney married to the English royal to add to the party time money printing freak show. The pain of heavily shorting the DAX at 8000 plus is long gone, and Regling proved no match at the end as economic reality dashed German hopes along with stumbles in China and the USA.
Plenty of press articles over the EU wide Depression like this have been circulating as Q1 earnings start.
http://www.marketwatch.com/story/europe-faces-threat-of-full-fledged-depression-2013-04-17
EU
ECB's Praet (Belgium) said in a speech in China the EU starting long adjustment process. He noted that IMF involvement in future bailouts was still highly desirable. He reiterated that saw some signs that EMU fragmentation was being reversed but stressed the greatest challenge was to maintain reform momentum. Essential that joint Euro Zone banking supervision was accompanied with either Euro Zone or EU wide bank resolution mechanism. He reiterated that monetary policy was only a crisis migration tool and could only buy time and cannot be a substitute for reform. ECB's Draghi was out pushing his junk, and said  Target-2 balances have declined off peak, there is much less market fragmentation as a result of the ECB and OMT program in the press.
Russia
Russia Premier Medvedev reiterated view of seeing serious risk to economic growth; government had its own vision for reviving economy as spoke before the Duma for 1.5 hrs.The government is drafting legislation to give tax breaks for the development of oil and gas fields in East Siberia and pump high-viscosity oil. He complained indirectly about weather engineering by the NATO crowd, and about the effects on Russian agriculture and the support the state would provide. Most of the speech was on domestic issues.
There was a report in the Russian language press Putin had threatened to dissolve the government. It was not picked up by any of the other Russian press or the state wire services.
There is certain hypocrisy in the European Union's policy of fighting offshore banking, Russia's former Minister of Finance and Deputy PM Aleksey Kudrin told RT. He said ,
I don't believe the crisis is over. Far from that, it is presently at its peak, and we don't know where it will eventually get us. Its outcome may prove to be better than expected, or it could be worse. Cyprus has not yet allowed depositors to withdraw their money from Cypriot banks, especially from the biggest ones, such as Bank of Cyprus. So far, there is no way of telling what those depositors and investors will do: will they all decide to pull out their money and walk, or will some of them choose to stay?
 Slovenia may be having it the hardest at the moment, but at least a crisis there would be relatively easy to contain, while in some other countries it would be far harder to deal with. That is why everybody is more concerned about Portugal, Spain and Italy. These economies are presently in a tight spot. They are also getting more support than others, as the European Central Bank is committing the bulk of its resources to bailing out these three countries. However, this support may prove to be ill-timed, or come at a high cost. We can say that economies both great and small are still facing risks.
The scale and scope of the 2007-2008 crisis in the context of a globalized world was impossible to predict. The magnitude of the crisis took everyone by surprise. The crisis has taken its toll on every economy. The US is presently struggling with a budget deficit, the UK is saddled with an enormous deficit, complete with negative economic growth. None of those countries had anticipated that these economic ills would overlap in such a way that it would inflict such a severe downturn on them. One could argue that it was economists who had failed to give us an early warning, or that it was the regulators who had failed to account for all the risks. Or maybe – and I think that is the case – it was politicians who had allowed a boost in spending without securing revenues, driven as they often are by populist rationale. As a result, those economies were essentially living on credit. I believe that one of the major precursors to the crisis had been exactly the fact that politicians oversaw an accumulation of debt back when their economies were enjoying positive economic growth. Growth periods should normally be used to reduce debt. When the crisis broke out, those economies found themselves ridden with debt, with no reserves to use as a safety cushion. Therefore, I think politicians are primarily responsible for the fallout.
Germany
 Germany Finance Ministry stated that the government passed financial stability program and now complied with all EU and national fiscal directives. Germany and Austria are the only two countries working effectively to reduce their debt. The others are at best pretending to be trying. Germany and Austria, as Merkel pointed out make a lot of real stuff.  German debt to GDP ratio to decline from 80.5% in 2013 to 77.5% in 2014 to 69% in 2017; To run 0.5% budget deficit in 2013; achieve balanced budget in 2014, 2015; and run a surplus of approx 0.5% in 2016, 2017; Report based on govt expectations German economy will grow 0.4% in 2013, 1.6% in 2014. The government forecasts average annual growth of 1.5% from 2015 to 2017.
German prosecutors are investigating employees of Credit Suisse and its units Clariden Leu and Neue Aargauer Bank on suspicion of helping Germans evade taxes.The probe was launched in response to findings gleaned from Swiss bank data acquired by officials in the German state Rhineland-Palatinate in early 2013, the prosecutor's office in the city of Koblenz.
In German stocks we had Infineon down on Intel results, BASF, Continental and DB down on Broker commentary/downgrades.
France
Government  forecasts end-2014 Budget Deficit to GDP ratio at 2.9% and shrink to 0.7% by end-2017 . France Fin Min Moscovici said  France aiming for 2% growth from 2015; hopes that programs bear fruit. Hollande is supposed to announce another EU18 billion dollar economic program today per the DT.
Here is the Arab/Saud Take on investing in France…
France is experiencing a profound crisis that is political, economic, social and moral. Its president, Francois Hollande, moved quickly to impose a law on ministers in his government and senior officials, obliging them to declare their assets. There was an unprecedented race among them to show that he or she was poorer than the rest. The wealthy Minister Michèle Delaunay apologized for her wealth, saying that it was the fruit of years of work in medicine, and her husband's career, as if money were something shameful.
Budget Minister Jerome Cahuzac, a famous hair transplant surgeon, ended his political career by lying to Hollande and to Parliament by saying he had no foreign bank accounts, before admitting that he did. This scandal led to Hollande's prompt adoption of a law that had nothing to do with tax evasion. The issue of ministers' declaring their wealth in France could have been a normal or routine matter, as in countries such as Britain or the United States, had it not been for the charged political, social and economic climate in France.
Unemployment is rising every month and the public's purchasing power has dropped considerably, in the face of intolerable cost of living levels and empty state coffers. The state is in the grip of austerity, and young people searching for a job are leaving for London and the US in search of a career and a future. The wealthy are leaving because of high taxes, and because the cost of labor is very high. French society is very divided between a right that is in general against a law on marriage rights for all, and the left, which supports it. During his campaign, Hollande promised this and it has been voted on. Public opinion polls show a large drop in Hollande's popularity since he became president, and the fall is steady. Certainly, the crisis is playing a large role in all of this.
In addition, there is a profoundly French state of affairs for average people, involving schizophrenia when it comes to money. French people love to have a comfortable life, but they do not like to show off when it comes to money; it is as if having money, or a nice property or beautiful car, objet d'art or expensive jewelry is shameful, while France is the country of innovation when it comes to building plush homes or creating fancy jewelry.
Some French people have a strange temperament: If they see a fancy car in the streets of their cities they will rush to scratch it, as if they want to tell the owner that they hate him because he is wealthy. Then, the economic crisis hit, and everything Hollande said in his campaign about money and the wealthy makes the French reaction to the oppressiveness of flagrant displays of wealth even sharper.
How, under such conditions, can foreign investors respond to the French president's invitation to invest in France? This was the topic of a speech by Hollande last week, when he received Saudi Arabian officials and businessmen and called on them to invest in France. He said, "We're making great efforts to enhance our attractiveness, the labor market and competitiveness, so that we can be strong enough for you to invest in France and Europe."
Hollande and his ministers, who attended the Saudi-French Business Forum seminar, were determined to attract Saudi investments to France, but the prevailing atmosphere was one of attacks in the newspapers on Arab investments, which are not encouraging for French investors. The French want to see money enter the country but at the same time they despise money. This French schizophrenia is not limited to the left. It is a general trait of the French, who have a love-hate relationship with money, for historical reasons and also because of long-standing religious austerity, which renders shows of wealth a taboo in France.
Italy
Five Star Movement's Grillo said he was open to collaboration if PD's Bersani supports Milena Gabanelli as new Italian President(not likely)
Italy Finance Undersecretary Polillo stated that the county might need spending cuts of €7B in 2013. Additional funds needed to cover jobless benefits and military mission abroad ;  Italy did not need a sovereign bailout but should market conditions deteriorate only a govt with full powers could make such a request. He expected the Italy/German 10-year bond spread to stay between 300-350bps.
Italy Debt office chief: 2013 funding guidelines estimated at €450B v prior aim of €415B; Expects strong demand for bonds from Asia investors assuming political uncertainty subsides; Conditions not in place yet for issuance of a 30 year bond . Italy Treasury sold €17.1B in retail BTP Italia bonds.
Sweden
Sweden Central Bank commented after its rate decision that Repo Rate decision was NOT unanimous with members Ekholm and Svensson again advocating for lower rates. The central bank took a dovish tone when it noted that the Repo Rate needed to stay low for longer period to support recovery and expected it will take longer before inflation attains the 2.0% target. It noted that Sweden economy was showing gradual recovery. House price rise to contribute to faster increase in household debt .Sweden Central Bank (Riksbank) Gov Ingves reiterated that the current level of SEK currency (crown) was not exceptional when looking at the longer term.
Cyprus and Greece
Cyprus Fin Min Georgiades: The sale of gold was Troika's decision; exact details are still pending, anticipates gold sale in next few months. Cyprus attorney general Clerides noted that its Parliament would have to vote on the €23B troika bailout deal to become valid.Cyprus Central bank commented that its governor Demetriades would not resign and he was fully supported by the ECB.
Greece Syriza Party leader Tsipras said the handling of the crisis in Cyprus had fundamentally changed the way Greeks should see their country's bailout; encourages new elections, said  it will be good for the country.(recent polls show him with a 1-2 pc lead).
Slovenia
Slovenia Finance officials said to plan to issue new Bills in effort to retire as much as €855M in outstanding debt to avoid an international bailout. The government said it planned to auction €500M of new 18-month bills and offer to buy back €855M of outstanding debt at 99.525% of its face value. That debt was set to mature on June 6th.
England
England  buried the Maggot drug runner, protesters were sparser than expected due to arrests of 'ring leaders' earlier in the week. In England you can be locked up without charges for a few days or more.
BOE's King said in the press, monetary policy in uncharted territory; central banks need to remain independent. Bank of England (BOE) Monetary Policy Committee Minutes had no surprises. Some MPC members worried that more QE might worsen upward drift in inflation expectations and weaken sterling. Again this month King, Fisher and Miles wanted additional £25B in QE and said Asset purchases could smooth path to new equilibrium. Members saw merit in possibly extending funding for lending (FLS). BOE Reiterates MPC should look through inflation rise, as inflation seen elevated for extended period. Growth outlook broadly in line with Feb forecasts.
Broad EU Markets 1045 EDT
Time to take some more profit out of DAX short.
-FED Evans: Would like to see monthly payroll growth of 300K or even 400K (press report)
-The Cypriot government plans to sell part of its gold reserves within the next months, a decision that needs to be approved by the country's central bank, Finance Minister Haris Georgiades said."The exact details of it will be formulated in due course primarily by the board of the central bank," Georgiades, 41, told Bloomberg TV's Ryan Chilcote in an interview in Nicosia. "Obviously it's a big decision." BBN
-The English police probably lie and said no items were thrown at the coffin but flowers. The cops were out in force, and then some to cart off protesters. Sad she went to hell, but then she hated the Irish, loved her share of the drug running loot and titles, and hated the working class with a passion, despite being from the working class. A war criminal and greedy, grasping dyke of a woman. Reagan's handler. Much like Prince Charles is personally handling Obama and directing him weekly.
-The profound Jew
"We are all Thatcherites now"
David Cameron
The heck we are Jew. Speak for your drug running family. Down with your drug running, war criminal arse. Out of Afghanistan, Iraq , Ireland and the USA. Down with Cameron and the English Crown.
-Markets
9:36 a.m. EDT 04/17/13Major Stock Indexes

9:36 a.m. EDT 04/17/13Treasurys

9:26 a.m. EDT 04/17/13Futures

9:36 a.m. EDT 04/17/13Currencies
-USA Opens for Business
So far WS is not paying up INTC declining revenue and eps y/y. Pile on the YHOO and BAC miss this morning and we need Super Jew, er Super Lew to goose the markets higher with his evil PPT, aka ESF.
9:31 a.m. EDT 04/17/13Major Indexes
-BAC Misses
Bank of America's first-quarter profit helped by a comparison with a year ago bogged down by a $4.8 billion charge
-Credit-loss provisions were $1.71 billion, compared with $2.42 billion a year earlier
-Revenue rises 5.5% to $23.5 billion.
Bank of America Corp.'s BAC -2.77% first-quarter profit and revenue rose, but shares tumbled Wednesday as the banking giant continues to struggle in a lackluster economic environment with low interest rates.Although the bank was able to cut $1 billion in expenses, loan growth showed signs of sluggishness. The bank saw lower net interest income, or the money it makes off loans, as borrowers took less money from the bank than they did a year earlier. The net interest margin–which is a measure of the bank's lending profitability–fell to 2.43% from 2.51% in the year-earlier period.The results show that while the bank has been able to reduce its expenses, signs of growth amid chronically low interest rates and an ebbing mortgage market are hazy.Shares fell 2.9% to $11.90 in recent premarket trading. Through Tuesday's close the stock has climbed 38% in the past 12 months. MW
-0924 Europe Credit Markets
Key Bonds
German 10y 1.26-0.02, 1.67%
Italy 10yr 4.19-0.08, 1.86%
Spain 10yr 4.66-0.07, 1.39%
U.K. 10yr 1.71-0.02,1.38%
Auctions
(SE) Sweden sold SEK3.5B in 2019 bond; Yield: 1.2850%
(EU) ECB allotted $0.0B in 7-Day USD Liquidity Tender at fixed 0.64% vs. $0.0B prior
(DE) Germany sold €3.349B in 1.5% 2023 Bunds; Avg Yield: 1.28% (record low) v 1.36% prior; Bid-the-cover:1.6 x v 1.6x
(RU) Russia sold RUB20B in 2023 OFZ Bonds; Yield: 6.93%
(PT) Portugal Debt Agency (IGCP) sold €1.75B vs. €1.75B indicated in 3-month and 12-month Bills
Sold €250M in 3-month Bills; Avg Yield: 0.743% v 0.757% prior; Bid-to-cover: 4.8x v 3.9x prior
Sold €1.5B in 12-month Bills; Avg Yield 1.394% v 1.277% prior; Bid-to-cover: 2.1x v 2.3x prior
(DK) Denmark to sell USD-denominated benchmark 3-year bonds; guidance seen -2bps to mid-swaps
-Europe Economic Release Summary
(EU) Euro Zone Feb Construction Output M/M: -0.8% v -2.1% prior; Y/Y: +0.8v -9.0% prior
(EU) EU27 Mar New Car Registrations: -10.2% v -10.5% prior
(EU) ECB: €660M borrowed in overnight loan facility vs. €642M prior; €115.2B parked in deposit facility vs. €116.2B prior
(SE) Sweden Central Bank (Riksbank) left Repo Rate unchanged at 1.00% (as expected) and lowered its Repo Rate Path outlook
(CH) Swiss Apr Credit Suisse ZEW Expectations: 20.0 v 2.3 prior
(UK) Mar Jobless Claims Change: -7.0K v 0.0Ke (flat); Claimant Count Rate: 4.6% v 4.7%e
(UK) Feb Average Weekly Earnings 3M/Y: 0.8% v 1.3%e; Weekly Earnings ex-Bonus 3M/Y: 1.0% v 1.2%e
(UK) Feb ILO Unemployment Rate (3mths): 7.9% v 7.8%e; Employment Change 3M/3M: -2K v +60Ke
-Taking some profit in DAX short ahead of US opening
9:16 a.m. EDT 04/17/13Major Stock Indexes

9:16 a.m. EDT 04/17/13Treasurys

9:07 a.m. EDT 04/17/13Futures

9:17 a.m. EDT 04/17/13Currencies
-Drinks are on the house today boys as we celebrate and disrespect that drug running English witch of the English crown, Maggie Thatcher.
-The gold price crash is further evidence of market rigging
http://blogs.telegraph.co.uk/finance/thomaspascoe/100024081/the-gold-price-crash-is-further-evidence-of-market-rigging/
-For all the dear readers at SIS. Here is the Maggot Thatcher  funeral coverage for you poofs.
The Crown's murderous, drug running bitch..er witch  is dead!!! The Bull Dyke is now with the her gay friend drug running friend Ronnie, down under, and not Oz!
http://www.telegraph.co.uk/news/politics/margaret-thatcher/9997708/Margaret-Thatcher-funeral-live.html
-Futures
Futures Index
Value
% Change
Open
High
Low
Time
Americas Futures
DJIA INDEX FUTURE Jun13
14,670.00
-0.10%
14,672.00
14,675.00
14,650.00
02:24:08
S&P 500 FUTURE Jun13
1,565.90
-0.18%
1,568.30
1,568.30
1,563.40
02:25:19
NASDAQ 100 FUTURE Jun13
2,824.50
-0.12%
2,827.00
2,827.00
2,820.00
02:17:00
EURO STOXX 50 Jun13
2,562.00
+0.27%
2,559.00
2,562.00
2,557.00
02:23:52
FTSE 100 IDX FUT Jun13
6,270.00
+0.29%
6,268.00
6,270.50
6,254.50
02:24:22
DAX INDEX FUTURE Jun13
7,712.50
+0.15%
7,708.00
7,713.50
7,707.00
02:24:12
-ECB Praet giving very boring speech this morning..in China about EU crisis and ECB response
http://www.ecb.europa.eu/press/key/date/2013/html/sp130417.en.html?utm_source=feedburner&utm_medium=twitter&utm_campaign=Feed%3A+ecb%2FUDWG+%28ECB+-+European+Central+Bank%29
-For Russian Readers
http://lifenews.ru/news/112845
-Ouch Eurotrash!!
 EUROPE MARCH AUTO SALES DROP 10% AS GERMAN DEMAND PLUNGES 17%
- German annual stability program: German debt-to-GDP ratio to decline from 80.5% in 2013 to 77.5% in 2014 to 69% in 2017- German press.
-0135 Asia
Asian stocks took their cue from the USA and dead cat bounced up from the carnage the prior day in the USA. There was little economic news out of Asia today. Intel after hours, a key  bell weather stock for Asia posted results in line with greatly lowered analysts estimates and with declining EPS and revenue y/y. I suppose the it could  have been  a lot worse and INTC maintaining its 2013 guidance was a big relief to Asia. The IMF talking up Japan was I am sure a boost to traders who wanted to run stock on Abe-fuel.
Weakness in Shanghai Composite was attributed to further concerns about the Chinese financial system. A report in the FT citing China accounting body official calling local government debt "out of control" has received a lot of coverage in Asia: telling after Moody's and Fitch's London offices offered downbeat reports on China over the past week as well. China Academy of Social Sciences researcher looked to deflect worries about the health and need for shadow banking.
Down in whacky Oz, key miner  BHP Billiton maintained full year production guidance, the 6% increase in iron ore output came in less than expected for Q3, while Rio Tinto addressed lower demand for industrial commodities by announcing cost-cutting measures. While the ASX was up 1 %, miners were mixed as Gold remained under pressure as bullion banks continued to cut forecasts and talk down the yellow metal.
Japan
Japan's Abe says he expects current account surplus for 2013 to be 4.6Tln Yen.
TPP partners may discuss Japan entry as early as Friday Apr 19th. IMF's Shinohara said BOJ monetary easing is welcome but needs fiscal and structural reforms. New Zealand said will not accept Japan's tariff exceptions for TPP free-trade discussions.
The Japan press reported that the FAA had green lighted the B787 fixes and  Japanese airlines could resume flying the B787 as soon as in one month.
Komatsu Ltd said Tuesday that in June it will begin selling a self-driving bulldozer in North America and release an automated hydraulic shovel in Europe before year's end.Komatsu is positioning automated construction equipment as a next-generation strategic product, and is introducing the machinery in North America and Europe. The products are to hit the Japanese market this fiscal year. Prices have not been disclosed.A personal computer tracks such data as the bulldozer's position, the state of its blade or arm as it scrapes the earth, and the condition of the ground in real time via GPS devices and sensors. Instructions are sent to a control box installed in the machine, which can then operate while confirming conditions using a surveying system.Although an operator is necessary for basic functions, even an inexperienced worker will be able to finish complicated tasks precisely in accordance with blueprints. And pre-measurements are unnecessary because the bulldozer can grasp changes and adjust accordingly in real time. By using automated technology as a substitute for skilled workers, the company hopes to attract demand from builders in industrialized countries, many of which are suffering from labor shortages and aging populations. In addition to selling the machinery itself, it will subcontract the preparation of information networks necessary to use such equipment, and hopes to turn construction machinery peripherals into a new source of revenue.
TM (Toyota) Reports Jan-Mar global hybrid vehicle sales reaches 332.1K units; hybrid sales rise 1% in Q1.
China
Vice chairman of China's accounting association Zhang Ke said China's local government debt is out of control; May spark bigger financial crisis than US housing crash.China Ministry of Land and Resources: Planning to put 150.8K hectares of land on the market for housing projects this year  Shenyin Wanguo Securities analyst: Sees China Apr new yuan loans at about CNY800B vs CNY1.06T m/m. Foreign investors may soon be allowed to short China bank shares. China's sovereign wealth fund China Investment Corp (CIC): China must fine-tune monetary policy; banking system is healthy. PBOC research bureau deputy Wang: PBOC may broaden yuan trading range. China International Capital Corporation (CICC)  cuts 2013 average copper target price to $7.6K/ton from $7.91K/ton due to reduced expectation for restocking.
Korea
President Park will meet with the  present Administration on May 7 in Washington DC to discuss the North Korea Situation. North Korea hurled more ludicrous threats at South Korea today (again) if it does not apologize for protests against its brutal regime. North Korea said talks would be possible once it was fully nuclear.
Taiwan and Singapore
Taiwan conducted its first live fire drills since 2008.
Singapore government in talks with Singapore Bullion Market Association to consider the launch of Singapore gold fix.
Economic Releases
(NZ) NEW ZEALAND Q1 CONSUMER PRICES Q/Q: 0.4% V 0.5%E (1-year high); Y/Y: 0.9% V 0.9%E
(NZ) NEW ZEALAND ONLINE JOBS VACANCIES M/M: -1.2% v -3.0% prior; SKILLED JOB VACANCIES M/M: -1.5% v -2.5% prior
(KR) SOUTH KOREA MAR PRODUCER PRICE INDEX (PPI): -2.4% V -1.6% PRIOR
(AU) AUSTRALIA FEB WESTPAC LEADING INDEX M/M: 0.6% V 0.4% PRIOR (3-month high)
(SG) SINGAPORE MAR ELECTRONIC EXPORTS Y/Y: -17.9% V -6.8%E; NON-OIL DOMESTIC EXPORTS M/M: 8.0% V 4.4%E; Y/Y: -4.8% V -5.4%E
Asia(Roll over for charts)
(US) API PETROLEUM INVENTORIES CRUDE: -6.66M V +1ME (first draw in 4 weeks, largest draw since Jan 3rd);GASOLINE: +253K V -0.5ME; DISTILLATE: +1.26M V -0.5ME; UTILIZATION: 87.2% V 87.7% W/W
GLD: SPDR Gold Trust ETF daily holdings fall by 8.4 tons to 1,145.9 ton (lowest since 1,140.1 in Apr of 2010)
Bonds
U.S. 10yr 1.71-0.02, 0.98%
Japan 10yr 0.60-0.00, 0.45%
-The pillars of the bull market for gold appear to be crumbling, Morgan Stanley said in a note Tuesday as it cut its forecasts for gold prices for this year and next.The 2013 forecast was downgraded by 16% to $1,487 an ounce from its previous outlook, and the 2014 projection was reduced by 15% to $1,563 an ounce.The sell-off in the gold market "has all the hallmarks of panic-driven, stale long liquidation, stop-loss and capitulation selling in the face of a concerted short sale" that began in the New York trading session Friday, Morgan Stanley analyst Peter Richardson wrote in a report.Gold futures  plunged by more than $200 an ounce in a two-session rout, though they found some relief on Tuesday when they closed up 1.9% at $1,387.40 an ounce. The origins of the "short-sale assault" can be traced back to the 10% reduction of margins for gold futures contracts implemented in November by metals exchange operator CME Group Inc said Richardson.Previously, Morgan Stanley had named several factors driving bull market in gold since 1999, which Richardson cited as: the persistent rise in gold-investment demand expressed through physically backed exchange-traded funds; a "controlled environment" of central-bank selling and the emergence of significant buying from emerging-market central banks; the unwinding of the global gold hedge book, i.e. gold buy-backs; and anemic mine supply growth.However, he said the subsequent erosion of these major pillars of gold's advance has "provided fertile ground for such a successful and attractively priced assault on the long skew to investor positioning in the market."Selling by ETFs is likely the most important single influence, with persistent liquidation by ETFs evident since early February, Richardson said. Speculation of selling by European central banks and nervousness over the possibility that the U.S. Federal Reserve will end its quantitative-quantitative-easing program earlier than anticipated are also top contributing factors, he said. MW
-After-hours
FED Kocherlakota : unemployment rate needs to fall to 5.5% (vs 6.5% Fed threshold) before policy can be tightened
US Senator Wicker reported to have received letter containing ricin poison -press
Key Earnings
Intel Corp. reported a 26% drop in earnings for the first quarter on Tuesday afternoon — coming in line with Wall Street's forecast for the period. For the quarter ended March 30, Intelreported net income of $2 billion, or 40 cents per share, compared to net income of $2.7 billion, or 53 cents per share, for the same period last year. Revenues fell by 2% to $12.6 billion. Analysts were expecting earnings of 40 cents per share on revenue of $12.6 billion, according to consensus estimates from FactSet. The company maintained its prior outlook for gross margins and capital spending for the full year, and its revenue forecast for the second quarter was in -line with analysts' estimates.
Summary
YHOO: Reports Q1 $0.38 (ex $0.03 stock comp*) v $0.25e, R$1.07B (ex-TAC) v $1.11Be, Guides Q2 Rev $1.06-1.09B (ex-TAC) v $1.12Be; FY13 Rev $4.5-4.6B (ex TAC) v $4.6Be; -4.2% afterhours
CSX: Reports Q1 $0.45 v $0.40e, R$2.96B v $2.94Be; Increases quarterly dividend 7% to $0.15/shr from $0.14/shr; New share buyback of $1B (4% of market cap); -0.6% afterhours
 INTC: Reports Q1 $0.40 v $0.42e, R$12.6B v $12.7Be; +0.7% afterhours
IBKR: Reports Q1 $0.14 (adj) v $0.16e, R$216M v $256Me; -0.4% afterhours
URI: Reports Q1 $0.58 v $0.51e, R$1.10B v $1.11Be; -4.8% afterhours
-How the mining industry often works in the third world.
Gasp the crook is an Israeli,  gasp, what a coincidence.
http://www.guardian.co.uk/world/2013/apr/16/fbi-arrest-bribery-10bn-mountain
-Senate Foreign Relations Committee Vows Support for Israeli Attack on Iran
AIPAC Cheers Resolution as Israeli Officials Talk Up War
by Jason Ditz, April 16, 2013
To celebrate Israel's 65th Independence Day, the US Senate Foreign Relations Committee has passed Resolution 65, promising unconditional US military and diplomatic support if Israel attacks Iran.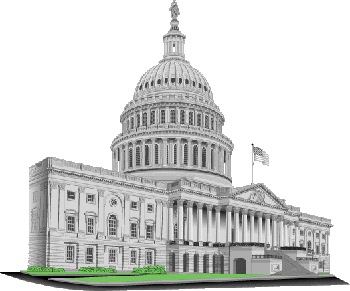 The resolution, co-sponsored by 79 Senators, is expected to quickly be pushed through the broader Senate, and insiststhat US policy is centered on halting Iran's nuclear program.
AIPAC officials were quick to cheer its passing through committee, and went on to demand that it come up for a vote in the Senate too, saying it is "enormously important" for the US to commit itself to Israel's support in this war.
It's a war Israeli officials are keen to talk up today, with Defense Minister Moshe Ya'alon and Prime Minister Benjamin Netanyahu both using Independence Day appearances to emphasize that Israel is prepared to unilaterally attack Iran at any time.
www.antiwar.com
-Geopolitical Headlines
| | |
| --- | --- |
| | Updated April 17, 2013 – 12:31 AM EDT |
-Welcome Back
Galatians Chapter 4
3 Even so we, when we were children, were in bondage under the elements of the world:
4 But when the fulness of the time was come, God sent forth his Son, made of a woman, made under the law,
5 To redeem them that were under the law, that we might receive the adoption of sons.
Newslinks 
-Gold Plunge heartens Economists and CB and Indian brides
http://www.businessweek.com/articles/2013-04-16/golds-plunge-is-happy-news-for-indias-wedding-season#r=read
-Prince Charles Masonic Mouthpiece, America needs a new war and need to die in it.. bizarre
http://www.marketwatch.com/story/america-needs-a-new-war-or-capitalism-dies-2013-04-17?link=MW_latest_news
-Multinational Companies Shielded as U.S. Court C Supreme cout cuts Human-Rights Suits for Torture and Murder
http://www.bloomberg.com/news/2013-04-17/companies-get-shield-as-top-u-s-court-curbs-human-rights-suits.html
-Lagarde, Rothschilds head of State and stealing from USA taxpayers to support Windsors European Empire
http://www.nytimes.com/2013/04/18/business/global/euro-zone-crisis-has-increased-imfs-power.html?ref=business
-Bank of America is staggering under the weight of its legal fees
-Avian flu fears mount in China as local governments encourage traditional remedies  http://bloom.bg/11cXm7v 
-Intel CEO
http://www.marketwatch.com/story/intels-ceo-choice-is-more-important-than-results-2013-04-17?link=MW_latest_news
-BofA reports 1Q profits below estimates as lower mortgage income slows turnaround  http://bloom.bg/13h5XN2 
-SP Criminals on all continents
S&P sued by more Australian towns trying to recoup losses  http://bloom.bg/ZpT67t