Headliners
-Judge approves final liquidation of Man Financial. Investors to get 98 % of funds back (from 87 %) as next to last step. JPM recovers 70 % of losses. Freeh says he may sue Corzine and execs.
-North Korea Asks Russians to Evacuate Embassy
-B787 Has 2nd Successful test flight of new battery configuration
-Lew the Evil Jew shores up USA markets after a barf job on the No jobs, job report
-France, Belgium, Netherlands and Austria 10-yr Sovereign bond  yields hit fresh record lows
-USA March NFP, 88K, Unemployment 7.6 %, U6 13.8 %
-Soros: Europe faces 'slow death' Japan is trying to escape
-Russia dumping Euros and Bonds on Feckless ECB front runners and ESM-Suck it up Draghi
-China forced to shutter poultry markets due to severe bird flu  outbreak
-McDonalds and other fast food workers strike for raise to $15 hr in NYC
-Soros -BOJ may set off Yen Avalanche
-Boeing Poised for 787 Battery Fixes With Teams in Japan
-North Korea Rhetoric Heats up, moves missiles to coast, easy pickings for USA military, loads 2 missiles on launchers
-Kuroda gets full five year term approval after yesterday's performance of bringing the Hawks at the BOJ to ground.
-Janet Yellen (next FED Chair) , Keep Printing until employment improves-afterhours
-Ray Lane forced out at HP
================
Market Commentary
-Close
I end up covering my DIA /SPY at about 10:00 when Lew the Jew's programmed trades showed up and started buying futures to stem the carnage from the Jobs report.
Least readers think I'm the only one sees how rigged, and corrupt by the EU and USA and Japanese markets are, and controlled by the CB programmers, a reader sent me this via email.
http://kingworldnews.com/kingworldnews/KWN_DailyWeb/Entries/2013/4/5_Sinclair_-_This_Will_Create_The_Mother_Of_All_Financial_Crises.html
Obama is pursuing the policy of Prince Charles to destroy American jobs, why would anyone expect with Obama care, higher taxes and Europe's recession well into even the heartland of Germany that people would be putting on jobs? When  you see McDonalds hamburgers advertising for someone with a BA degree and 2 years of experience and lawyers are working the phones for Amazon.com, you know you have the mother of all unemployment problems as the English Crown outsources jobs to currency rigging Asia to pad Prince Charles and his cohorts dividend stream. Never has the world known such an insane and cruel crown as the English crown and never has a America had a enemy like Prince Charles who makes his insane ancestor George the III look rational.  Even Goldman Sachs Chief Economist Jan Hatzius said markets should not expect to hear much about QE tapering for a while, showing you what a fraud the earlier speeches were and designed to take down gold ahead of a no jobs jobs report that was padded with over 90k fake birth death jobs.
I covered some shorts into the close of the DAX. I'm a bit light on the short side so waiting for a big rebound to sell into, if it comes.
Gold had a chipper day, despite BBN hit job on gold as Europe opened. Thanks Mike, anything for Rothschilds eh.
The EU had a better than expected retail number but given their real inflation is 4 pc, the EU remains in a severe effective contraction, which has finally spilled over into Germany. The CB crowd sent out of couple of clowns in Europe to talk up their economy and the one from the BOE was singing the praises of QE. The new bank regulator in  England (FPC) certainly encouraged the shorts by saying the English money center banks were poorly capitalized for a bank run caused by Cyprus and suggested a 7 % capital buffer should eventually be put in place in their minutes, showing you how greedy the English are.  Fitch said the Italian banks were a mess effectively.
WTO's Lamy said  90% of Europe's growth to come from outside the region (e.g. exports) over the next decade. Europe cannot count on growth for years to come. The WTO agreements were totally in China's and Europe's favor and severely against the USA, and now Europe intends to beggar its neighbor, including targeting Boeing.
The European press reported  Draghi as saying there is no plan B for the euro, the ECB has shown its determination to fight all and any redenomination risks( as Russia was redenominating last night) ; discussion on rates was "extensive," consensus was to leave rates unchanged; asset purchases are much more difficult for the ECB; and reiterates full allotment for tender operations remains in place for as long as needed. GS put out a note that the ECB would cut rates at the next meeting.
Spain government is preparing a bailout for highway operators facing bankruptcy which could add to 2013 budget deficit as the Govt liability could be as high as €3.5B. Spain's Bad Bank (Sareb) said to target €5.6B profit in its 15-year business plan, largely a fantasy. Sareb to post loss in 2013 and forecasts profit of €700M in 2013-17 period and profit of €4.2B to be generated in 2022-27 period.
EU spokesperson Mann said gobal powers seeks clear and concise response from Iran; country needs to completely reassure that its program is not pursuing weapons.
Iran nuclear negotiator Bagheri replied that it had presented a 'comprehensive plan to global powers today.
Former PBOC advisor Yu Yongding commented that Japan monetary easing might not be helpful to Japan as it would not stimulate domestic demand because it will result in JPY currency depreciation and increase cost of raw materials for Japan. AEP at the DT said the carry trade was back on in London. That is where you borrow in Yen and buy another currency, such as gold if you're astute. The BOJ raised its economic assessment in the latest monthly report.
FED's Lockhart said  MBS market is handling the Fed purchases well; BOJ program will help everyone assuming it works; reiterated the FOMC is unlikely to raise interest rates before 2015. FED's Evans (dove, FOMC voter) said a high bar exists in pulling back on bond buying; QE could be concluded if a period of good growth developed.(press articles).
In a spooky development the USA CDC (center for disease control) said the  US CDC is working on a vaccine for the H7N9 bird flu.  According to earlier reports, 14 cases of the strain have been found in humans, all in Eastern China, resulting in 5 deaths; CDC is working closely with Chinese authorities. The CDC flu vaccines have been 1) shown to not work statistically, and 2) give you the flu. I would be very surprised if they were not involved in engineering the H7N9 virus. Biological warfare against its own people and the world is just a satanic state craft suggested by no less than Prince Phillip, and Lord Bertrand Russel and whispered to Henry Kissinger and David Rockefeller and their puppet politician.
Boeing said it successfully completed a test flight today of its 787 Dreamliner jet, part of a regimen of tests aimed at certifying a reworked system to prevent fire or overheating of the plane's lithium-ion batteries.F5 Networks is down 20% after the firm's preliminary Q2 numbers widely missed expectations. The company said that its revenue shortfall was primarily from a slowdown in North America, while sales in Japan and Asia-Pacific were essentially in line.
In Asia, a solid Nikkei rally was cut off by bird flu fears and USA jobs concerns, while Hong Kong fell 3%, China and Taiwan were closed.  In Europe, indices are down sharply , although most of the declines came after a sharp drop in the DAX just before 06:00 EDT.  Lew Jammed the USA tape back from a 1 pc+ loss on the DIA to only -.3 pc, the NAS was down -.65 %, and the SP -.43 %.
4:26 p.m. EDT 04/05/13Major Stock Indexes

4:25 p.m. EDT 04/05/13Treasurys

4:15 p.m. EDT 04/05/13Futures

4:26 p.m. EDT 04/05/13Currencies
USA Session Econ Release Summary
(DE) Germany Feb Factory Orders M/M: 2.3% v 1.1%e; Y/Y: 0.0% v -1.5%e
(CL) Chile Feb Economic Activity Index M/M: -0.1% v +0.2%e; Y/Y: 3.8% v 4.8%e
(PL) Poland Mar Total Official Reserves: €108.9B v €107.1B prior
(US) Mar Change in Nonfarm Payrolls: +88K v +190Ke; Change in Private Payrolls: +95K v +200Ke; Change in Manufacturing Payrolls: -3K v +10Ke
(US) Unemployment Rate: 7.6% v 7.7%e; Underemployment Rate: 13.8% v 14.3% prior; Change in Household Employment: -206K v +170K prior
(US) Mar Avg Hourly Earning M/M: 0.0% v 0.2%e; Y/Y: 1.8% v 2.1%e prior; Avg Weekly Hours: 34.6 v 34.5e
(US) Feb Trade Balance: -$43.0B v -$44.6Be
(CA) Canada Mar Net Change in Employment: -54.5K v +6.5Ke; Unemployment Rate: 7.2% v 7.0%e; Full Time Employment Change: -54.0K v +33.6K prior; Part Time Employment Change: -0.4K v +17.2K prior; Participation Rate: 66.6% v 66.7%e
(CA) Canada Feb Int'l Merchandise Trade: -C$1.0B v +C$0.1Be
-(CA) Canada Mar Ivey Purchasing Managers Index Seasonally Adj: 61.6 v 52.5e; PMI Unadj: 64.4 v 51.6 prior
-Time to Celebrate
-Okay that concludes the 'live' section of the blog. I will be back to summarize the USA and EU close at the USA close. Nothing went on in the EU today ex the ECB sent Coure out to lie and claim the EU was stabilizing ahead of the USA jobs report like the idiot and liar he is.  VW won't be selling any new cars on what the USA pays on unemployment that is for sure. Goldman Sachs must read this blog as they finally figured out a rate cut was coming from the ECB and put a  enote out.
As we say in the USA and Canada. TGIF. Thank God it is Friday. I have loads of work to catch up on, and  need to watch my short positions to optimize profits today. I have quite a few newslinks to add but may not have time to get to them until the end of the day. I do too much as it is.
-Pay up Lew you Cheap market manipulating Jew.
9:36 a.m. EDT 04/05/13Major Stock Indexes

9:35 a.m. EDT 04/05/13Treasurys

9:26 a.m. EDT 04/05/13Futures

9:36 a.m. EDT 04/05/13Currencies
-I shorted ahead of the data in the premarkets and shorted the open at the market on both the DIA and SPY. I shorted the opening jam job by regling on the DAX. Short, short , short, sell that cheapsuit Lew the Jew, the money printer Bernanke, the lying Jew Draghi and Prince Charles Butler. What do you say about a guy who despite polls of near 65 % of people wanting Keystone pipeline to go through delays it and all these NG projects and who has killed the rig count. Sell the Black Jew Butler and the scummy members of congress. They are all short sales.
9:31 a.m. EDT 04/05/13Major Indexes
-EU Credit Markets
German 10y1.23-0.01, 0.83%
Italy 10yr 4.40-0.11, 2.41%
Spain 10yr 4.82-0.08, 1.73%
-Europe Econometric Data Release
(JP) Japan Feb Preliminary Leading Index CI: 97.5 v 97.3e; Coincident Index CI: v 92.1 v 91.9e
(RU) Russia Narrow Money Supply Narrow w/e Apr 1st (RUB): 7.41T v 7.50T prior
(FI) Finland Jan GDP Indicator WD: -2.3% v -1.7% prior
(HU) Hungary Mar FX Reserves: €35.5B v €35.9B prio
 (UK) Mar Halifax House Prices M/M: 0.2% v 0.2%e; 3M/Y: 1.1% v 1.1%e
(HU) Hungary Feb Preliminary Industrial Production M/M: 0.3% v 2.9% prior; Y/Y: -1.1% v -0.9%e
(CH) Swiss Mar Foreign Currency Reserves (CHF): 438.3B v 427.0Be (Record high)
(AT) Austria Mar Wholesale Price Index M/M: -1.1% v +0.6% prior; Y/Y: -1.3% v +1.2% prior
(SE) Sweden Feb Service Production M/M: 0.9% v 0.5%e; Y/Y: 2.1% v 1.4%e
(UK) Mar New Car Registrations Y/Y: 5.9% v 7.9% prior
(CZ) Czech Mar International Reserves: $44.4B v $45.4B prior
 (EU) Euro Zone Feb Retail Sales M/M: -0.3% v -0.4%e; Y/Y: -1.4% v -1.2%e
(IC) Iceland Mar Preliminary Trade Balance (ISK): 8.9B v 7.6B prior …
-2 pc down on the DAX is a good level to book some  profits. The DIA and SPY looks like we are going to struggle today with the Lew so active.
9:13 a.m. EDT 04/05/13Major Stock Indexes

9:13 a.m. EDT 04/05/13Treasurys

9:04 a.m. EDT 04/05/13Futures

9:14 a.m. EDT 04/05/13Currencies
-The Germans have to pay the ZGR today as we book some profit on the DAX short. Looks like Lew the Jew will have to pay the ZGR on the DIA and SPY at last. Thanks Lew. The number was so bad, I decided to 'pile on' and had to adjust my programmed trade a bit. Sorry for the delay in reporting.
9:05 a.m. EDT 04/05/13Major Stock Indexes

9:05 a.m. EDT 04/05/13Treasurys

8:56 a.m. EDT 04/05/13Futures

9:06 a.m. EDT 04/05/13Currencies
-USA jobs report
Stunningly they had to use 92k birth- death jobs to get the 88k NFP jobs. So in reality the USE lost jobs last month. U6, long term unemployed, dropped from 14.3 prior to 13.8 % in March, however they got that by dropping the number of people in the labor force. The average work week remained unchanged at 33.8 hrs. The average hr salary rose to $23.81 from $23.40 a year ago. The average weekly earnings rose to $824.17 from $807.30 a year ago. Obama plan is Prince Charles plan. Crush the USA. Destroy it. And he is off trying to sign 'free trade ' agreements with currency rigging Asia. The Y/D could be at 130 before you know it.
-USA NFP 88K, unemployment 7.6 % in March
                         THE EMPLOYMENT SITUATION -- MARCH 2013

Nonfarm payroll employment edged up in March (+88,000), and the unemployment rate was
little changed at 7.6 percent, the U.S. Bureau of Labor Statistics reported today.
Employment grew in professional and business services and in health care but declined
in retail trade.

Household Survey Data

Both the number of unemployed persons, at 11.7 million, and the unemployment rate, at
7.6 percent, were little changed in March. (See table A-1.)

Among the major worker groups, the unemployment rates for adult men (6.9 percent),
adult women (7.0 percent), teenagers (24.2 percent), whites (6.7 percent), blacks
(13.3 percent), and Hispanics (9.2 percent) showed little or no change in March. The
jobless rate for Asians was 5.0 percent (not seasonally adjusted), little changed from
a year earlier. (See tables A-1, A-2, and A-3.)

In March, the number of long-term unemployed (those jobless for 27 weeks or more) was
little changed at 4.6 million. These individuals accounted for 39.6 percent of the
unemployed. (See table A-12.)

The civilian labor force declined by 496,000 over the month, and the labor force
participation rate decreased by 0.2 percentage point to 63.3 percent. The employment-
population ratio, at 58.5 percent, changed little. (See table A-1.)

The number of persons employed part time for economic reasons (sometimes referred to
as involuntary part-time workers) fell by 350,000 over the month to 7.6 million. These
individuals were working part time because their hours had been cut back or because
they were unable to find a full-time job. (See table A-8.)

In March, 2.3 million persons were marginally attached to the labor force, essentially
unchanged from a year earlier. (The data are not seasonally adjusted.) These individuals
were not in the labor force, wanted and were available for work, and had looked for a job
sometime in the prior 12 months. They were not counted as unemployed because they had not
searched for work in the 4 weeks preceding the survey. (See table A-16.)

Among the marginally attached, there were 803,000 discouraged workers in March, little
changed from a year earlier. (These data are not seasonally adjusted.) Discouraged workers
are persons not currently looking for work because they believe no jobs are available for
them. The remaining 1.5 million persons marginally attached to the labor force in March
had not searched for work for reasons such as school attendance or family responsibilities.
(See table A-16.)

Establishment Survey Data

Total nonfarm payroll employment edged up in March (+88,000). Over the prior 12 months,
employment growth had averaged 169,000 per month. In March, employment increased in
professional and business services and in health care, while retail trade employment
declined. (See table B-1.)

Professional and business services added 51,000 jobs in March. Over the past 12 months,
employment in this industry has grown by 533,000. Within professional and business
services, accounting and bookkeeping services added 11,000 jobs over the month, and
employment continued to trend up in temporary help services and in several other
component industries.

Job growth in health care continued in March, with a gain of 23,000, similar to the prior
12-month average. Within health care, employment increased by 15,000 in ambulatory health
care services, such as home health care, and by 8,000 in hospitals.

Construction employment continued to trend up in March (+18,000). Job growth in this
industry picked up this past fall; since September, the industry has added 169,000
jobs. In March, employment continued to expand among specialty trade contractors 
(+23,000). Employment in specialty trade contractors has increased by 128,000 since
September, with the gain about equally split between the residential and nonresidential
components.

Within leisure and hospitality, employment in food services and drinking places continued
to trend up in March (+13,000). Over the past year, the industry added 262,000 jobs.

In March, retail trade employment declined by 24,000. The industry had added an average
of 32,000 jobs per month over the prior 6 months. In March, job declines occurred in
clothing and clothing accessories stores (-15,000), building material and garden supply
stores (-10,000), and electronics and appliance stores (-6,000).

Within government, U.S. Postal Service employment fell by 12,000 in March. Employment in
other major industries, including mining, manufacturing, wholesale trade, transportation
and warehousing, information, financial activities, state government, and local government,
showed little change over the month.

The average workweek for all employees on private nonfarm payrolls increased by 0.1
hour to 34.6 hours. The manufacturing workweek decreased by 0.1 hour to 40.8 hours, and
factory overtime rose by 0.1 hour to 3.4 hours. The average workweek for production and
nonsupervisory employees on private nonfarm payrolls was unchanged at 33.8 hours. (See
tables B-2 and B-7.)

In March, average hourly earnings for all employees on private nonfarm payrolls, at $23.82,
changed little (+1 cent). Over the year, average hourly earnings have risen by 42 cents,
or 1.8 percent. Average hourly earnings of private-sector production and nonsupervisory
employees, at $20.03, changed little (-1 cent) in March. (See tables B-3 and B-8.)

The change in total nonfarm payroll employment for January was revised from +119,000 to
+148,000, and the change for February was revised from +236,000 to +268,000.

____________
The Employment Situation for April is scheduled to be released on Friday, May 3, 2013, at
8:30 a.m. (EDT).
http://www.bls.gov/news.release/empsit.nr0.htm
-Well I hope the Prince Charles/Phillip Bird Flu does not harm too many poor people in Asia. The Royals love to squash the poor and steal from the Widows and blind. It is what makes them 'royals'. They want to squash you like a bug so  their kin can inherit the earth and your wealth.
-Dykes upset that Obama (working too hard to prove he is straight) covets one of their 'sisters'
http://www.sfgate.com/bayarea/article/Obama-s-best-looking-comment-about-AG-stirs-4410791.php
-A series of fast-spreading port strikes in Chile are blocking exports of copper, fruit and wood pulp and keeping thousands of workers idle.The stoppage in the world's top copper producing nation began in the northern port of Angamos more than two weeks ago, when workers began demanding a 30-minute lunch break and a place to set up a cafeteria. Dock workers in other northern ports have joined in solidarity, causing huge losses for the mining, timber and fruit industries in export-dependent Chile. AP
-Chinese Buyers buying Prime SF real estate, bidding wars, sight unseen
Bernanke QE and China's currency peg fail as inflation is reimported to the USA. What goes  around comes around.
http://blog.sfgate.com/ontheblock/2013/04/04/buying-houses-sight-unseen/#10938-4
-Satan's Jester set to invade USA, want up to $600 a ticket
The English, when they are young, can often pass for a gentile but when old the 'son of Ashkenaz' genes fully express themselves and they look like old Jews.Given  the USA has only 8 % anglosaxons and only 2 % with the 'royal' bloodlines, you would think other Gentiles besides the ZGR would note this. These people are utter excrement and should be banned from the USA, due to the demonic forces they travel with. So demonically animated you wonder if their spirit still dwells in them, or if it just some demon manifesting itself when Sir Mick Squeals and prances like the fairy he is. Shame on Americans who give their money to these filthy English royals.
-Not even Mickey Mouse can get a job in the USA
Walt Disney(DIS) expects to begin layoffs at its studio and consumer product divisions within the next two weeks,The studio job cuts will center on the marketing and home video units and include a small number from the animation wing, according to the source, who spoke on condition of anonymity because the plans hadn't been made public. Reuters
-304 Europe's Open
-Gold's 12-year bull rally is probably ending as the U.S. leads a global economic recovery, according to banks from Credit Suisse Group AG to Goldman Sachs Group Inc. Commerzbank AG says it's too early to call an end to the rally and Standard Bank Plc forecasts prices will climb this year as central-bank stimulus and record-low interest rates spur demand for a protection of wealth. The Bank of Japan said yesterday that it will double monthly bond buying to bolster the economy. The metal is in "bubble territory" and will fall to $1,375 by the end of the year as a U.S. recovery leads to rising interest rates, Societe Generale SA said in an April 2 report. Credit Suisse cut its 2013 forecast by 9.2 percent to $1,580 two days ago and Goldman Sachs predicts prices will be at $1,600 in six months. Gold averaged a record $1,669 last year.BBN
-Bernanke can't squeeze anymore blood out of the turnips for HSBC/Prince Charles/JPM/Barclays and the Goldman Crime Gangs
About 400 workers from McDonald's Corp. (MCD), Wendy's Co. (WEN) and Yum! Brands Inc. (YUM) are striking today in New York City as they call for higher wages."By far, it will be one of the biggest actions that fast- food workers have taken in this country," Jonathan Westin, executive director of advocacy group and organizer New York Communities for Change, said in an interview before the strike. The employees want $15-an-hour pay and the right to form a union, he said.The minimum wage in New York is $7.25 an hour. The strike, which also includes workers from Burger King Worldwide Inc. (BKW), Domino's Pizza Inc. (DPZ) and Papa John's International Inc. (PZZA), follows a similar one in New York in November, where about 200 workers walked off the job.Tabitha Verges, 29, who has worked at a Burger King in Harlem as a cashier and cook for about four years, was among the company's employees to walk off the job today."I'm fed up and I'm asking for $15 hour and to create a union without intimidation," said Verges, who makes $7.25 an hour. "I can barely get by," she said, speaking in a telephone interview. "I borrow from people to pay my bills. I'm trying really hard not to get on welfare." BBN
-Futures ahead of Europe Opening
Futures Index
Value
% Change
Open
High
Low
Time
Americas Futures
DJIA INDEX FUTURE Jun13
14,514.00
-0.12%
14,516.00
14,516.00
14,493.00
02:28:59
S&P 500 FUTURE Jun13
1,552.00
-0.16%
1,554.60
1,554.80
1,550.50
02:29:59
NASDAQ 100 FUTURE Jun13
2,780.75
-0.15%
2,784.75
2,784.75
2,777.50
02:30:02
EURO STOXX 50 Jun13
2,557.00
-0.12%
2,553.00
2,560.00
2,553.00
02:26:08
FTSE 100 IDX FUT Jun13
6,291.50
-0.10%
6,302.00
6,302.50
6,286.00
02:26:00
DAX INDEX FUTURE Jun13
7,825.00
-0.22%
7,820.00
7,832.50
7,814.00
02:26:0
-207 Asia Session
Kuroda/BOJ madness swept Japan in the early going- the Nikke225 continued to rage, rising by over 3.7%, above 13,000 for the first time since August 2008. USD/JPY continued to strengthen, at one point extending gains above y97.15, the highest level since Jul 2009, and the ZGR covered its short at the Y 97 level. Subsequently the Y/D retraced to the 96.22 handle and the Nikkei finished +1.6%  at 12,833.64. The 10 year JGB looked like it finally forced all the shorts to cover as it opened at .35 % before surging to .67 % and finishing at .52%. That is a phenomenal , nearly unheard of swing in a major Bond market. If you caught the low and shorted, you're a world class trader. I know better than to short the JGB.
The rest of the Asian bourses were down as traders booked profits ahead of the employment data out of the US. The markets in China and Taiwan were closed for holidays. Concerns of the Korean situation and a new Asian flu, a very deadly one, also roiled Asia today.
Econometric Release Summary
(JP) JAPAN MAR OFFICIAL RESERVE ASSETS: $1.25T V $1.26T PRIOR
(PH) PHILIPPINES MAR CONSUMER PRICE INDEX (CPI) M/M: 0.1% V 0.3%E; Y/Y: 3.2% V 3.4%E; CORE CPI Y/Y: 3.8% V 3.8%E
(CO) COLOMBIA MAR PRODUCER PRICE INDEX M/M: 0.4% V 0.2% PRIOR; Y/Y: -1.9% V -2.5% PRIOR
(MA) MALAYSIA FEB TRADE BALANCE (MYR): 8.2B V 5.2BE
Japan
In his confirmation hearing Kuroda played down  asset bubble concerns noting that BOJ cannot completely take control of the price expectations , but that it was very important to influence expectations (  a misguided and wrong belief). He indicated the BOJ would make adjustments to the monetary policy if the CPI  looks set to keep rising above 2.0%. Both houses of parliament approved Kuroda as BOJ governor for the normal full  five year term.
Japan BOJ Gov Kuroda said Japan's prolonged deflation is abnormal (at hearing). Japan Econmin Amari said need to show there is no concern regarding fiscal sustainability.  Japan Finmin Aso had no comment on bond yield level; government will work on fiscal reform  in joint statement. Former BOJ  official Nakahara expressed concern about new BOJ monetary policy.
-The BOJ raised its assessment of the nation's economy Friday, for the fourth straight month, as the world's third-largest economy emerges from last year's slump amid signs  of life in overseas economies and a weakening of the yen."Japan's economy has stopped weakening and has shown some signs of picking up," the BOJ said in its monthly report for April released Friday. In March, the central bank said Japan's economy "has stopped weakening."The BOJ upgraded its assessments on consumption, overseas economies, exports and output.The upgrade for a fourth consecutive month is the first since December 2003.
George Soros said he sees BOJ/Govt  moves as "daring" and 'dangerous".Moody's said  Bank of Japan (BOJ) policy may ensure low funding costs through 2014.
Japan to extend North Korea sanctions on imports /exports  for two years. The Japanese government said it was prepared to shoot down any N. Korean missile launch.
Boeing Co. (BA) has sent several teams of engineers to Japan, home to the biggest operators of the grounded 787 Dreamliner, to get ready for battery upgrades as the planemaker escalates efforts to return the jets to service.
China
Taiwan and China were closed today. The Chinese press reported that the Beijing govt was in discussion with major developers on how to rein in property prices. China shut its poultry markets due to a bird flu strain, that looks like it was bioengineered to jump to humans.
Korea
South Korea Vice Fin Min Choo said govt was monitoring North Korea situation; will strengthen response to stabilize markets if needed. The press reported South Korea govt may strengthen voice at the central bank in response to the  Y/D surge.
The Kospi dropped the most in 4 months on the North Korea situation.
Samsung reminds us that Q1 earnings season is once again at hand. Samsung  posted first-quarter profit that beat analyst estimates as the world's largest maker of mobile phones boosted sales of cheaper Galaxy handsets in emerging markets.Operating profit rose to about 8.7 trillion won ($7.7 billion) in the three months ended March 31 from 5.69 trillion won a year earlier.  Sales rose to  52 trillion won from 45.27 trillion won a year earlier.Samsung's mobile-phone business was  its biggest profit driver, with lower-margin handsets adding to growth by high-end Galaxy models.Samsung plans to release three high-end smartphones in 2013, including the S4, a new version of the Galaxy Note and a device using the INTC -backed Tizen operating system. The handset market grew almost 12 percent last year to $358 billion in sales, according to IDC.
Australia and New Zealand
Australia Treasurer Swan looking to raise A$900M over the next 4 years through pension changes.
New Zealand Finmin English said higher revenue has helped with finances; on track for FY14/15 surplus. New Zealand  released Financial Statement: deficit in 8-months to Feb 28th at NZ$3.01B v NZ$3.57B forecast.
Bonds
Japan 10yr 0.52+0.06, -12.24%
U.S. 10yr 1.77+0.00, -0.23%
———–
-WDFC: Reports Q2 $0.66 v $0.56e, R$86.7M v $88.0Me; +7.5% afterhours
-FFIV (networking):Reports prelim Q2 $1.06-1.07 v $1.23e, R$350.2M v $377Me ($1.21-1.24, R$370-380M prior guidance); -0.5% afterhours
-HBI: Starts $0.20 dividend; Reports prelim Q1 $0.48-0.51 v $0.33e, R$945M v $979Me; Affirms FY13 $3.25-3.40 v $3.36e; Rev about $4.6B v $4.64Be; +1.8% afterhours
-Samsung Electronics (KR): Reports Prelim Q1 Op profit KRW8.7T v KRW8.4Te, Rev KRW52.0T v KRW53.2Te
-RST will close all 56 of its remaining kiosk locations in the U.S. as it accelerates a transition to cloud-based learning solutions. – afterhours
-Yellen the Uber-Dove afterhours
SF FED Yellen (dove, FOMC voter): Encouraged by recent signs that economy is improving; FED should still continue to focus on reducing high levels of unemployment.
-FED Balance Sheet afterhours
The FED's balance sheet grew to 3,217,072 mln, + 13,146 mln w/w,  349,272 mln y/y. 11,072 mln was USTs, and interestingly enough only 42 mln was MBS, however 209 mln was central bank liquidity swaps indicating the FED was probably working overtime with the ECB or BOJ. Money velocity is no where. More this weekend on the monetary aggregates.
-HPQ, Anglomason, Ray Lane finally was forced to fall on his sword over the 8 billion dollar payday he gave the English royals over Autonomy. The WASP Ralph Whitworth to take over until a new Chairman is appointed. Shareholders were looking for blood. They need to get rid of all the whits, whitworth, whitman, etc. I don't  think Prince Charles or his kin Baron Rothschild ever had any stock in HPQ. Thus it was to be dismantled and handed over to MSFT, GOOG, Facebook and other stocks the crown owns. Afterhours
-They did managed to get one over to Alaska once. It went astray or they were looking for a handout. The USA has Phase Array Radar /EMP system and space based systems they can take any ICBM out except perhaps the Russians. In reality only cruise missiles are problematical, especially the hypersonic ones for USA military defenses. If Prince Charles wants a war to cover his malfeasance, there is his cousin, John Kohn, aka Secretary of State John Kerry or the Black Jew Butler to do his madness. Tough choice who is the bigger nut-job , baby Kim, or baby Chuckie Windsor.
Filthy English. I just wanted to start the blog out on the proper tenor there London scum.
South Korean DM Says It's Probably for a Test
by Jason Ditz, April 04, 2013
South Korean Defense Minister Kim Kwan-Jin has confirmed that North Korea has moved a missile with "considerable range" to the east coast, just one day after the North Korean government warned nuclear war could begin "today or tomorrow."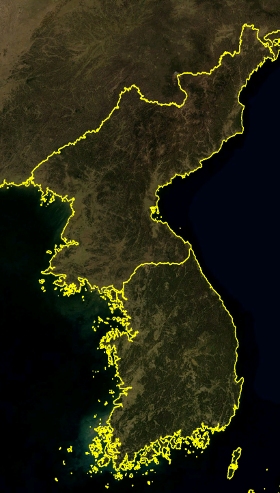 As with all of the other hysterical rhetoric from both sides, there doesn't seem to be anything imminent, with Kim saying the missile appears to be a mid-range variety, and is likely meant for a test firing or a drill, not an actual war.
This marks the first actual move by North Korea since the last couple weeks of disputes began, as while the US has committed billions of dollars in new Korea-related spending and moved massive amounts of hardware to the region, North Korea had until today stuck with threats in the state media.
Despite those threats, North Korea doesn't even have missiles capable of hitting the US coast, and its best functional missiles would make any US territory, even Guam, a long-shot
www.antiwar.com
-Geopolitical update
| | |
| --- | --- |
| | Updated April 5, 2013 – 12:58 AM EDT |
-Welcome back!
Psalm 118
1 O give thanks unto the Lord; for he is good: because his mercy endureth for ever.
24 This is the day which the Lord hath made; we will rejoice and be glad in it.
====================
Newslinks
-Judge approves Man Financial Liquidation plan
http://dealbook.nytimes.com/2013/04/05/judge-approves-mf-global-liquidation-plan/
-No plan B at BOJ
http://www.reuters.com/article/2013/04/05/us-japan-economy-boj-idUSBRE93216U20130405
-North Korea ask Russians to evacuate embassay
http://www.reuters.com/article/2013/04/05/us-korea-north-russia-idUSBRE9340B020130405
-USA Payrolls Disappoint
http://www.bloomberg.com/news/2013-04-05/payrolls-in-u-s-rose-less-than-forecast-jobless-rate-falls.html
-UK- Helicopter QE will never be reversed, AEP
http://www.telegraph.co.uk/finance/comment/ambroseevans_pritchard/9970294/Helicopter-QE-will-never-be-reversed.html
-Soros: Europe faces 'slow death' Japan is trying to escape
This is nonsense. Japan spent like crazy , Europe is trying to delever. What a con man Soros is.
http://www.telegraph.co.uk/finance/economics/9973169/Soros-Europe-faces-slow-death-Japan-is-trying-to-escape.html
-HP Chairman, 2 directors canned
http://www.sfgate.com/business/technology/article/HP-s-chairman-steps-down-2-directors-to-depart-4410422.php
-Japan's Brave new Era
http://www.bloomberg.com/news/2013-04-04/japan-s-brave-new-monetary-era.html
-Kuroda Leads Japan Down Bernanke's Path of Unprecedented Easing
http://www.bloomberg.com/news/2013-04-04/kuroda-leads-japan-down-bernanke-path-with-unprecedented-easing.html
-Gold Traders Split With Bullion Nearing Bear Market: Commodities
http://www.bloomberg.com/news/2013-04-05/gold-traders-split-with-bullion-nearing-bear-market-commodities.html
-Japan's New Stimulus May Trigger Yen Avalanche, Soros Says
http://www.bloomberg.com/news/2013-04-05/japan-s-new-stimulus-may-trigger-yen-avalanche-soros-says.html
-Enron's Skilling in Talks With U.S. on Possible New Term
http://www.bloomberg.com/news/2013-04-04/enron-s-skilling-in-talks-with-u-s-on-possible-new-term.html
-Boeing Poised for 787 Battery Fixes With Teams in Japan
http://www.bloomberg.com/news/2013-04-04/boeing-engineers-standing-by-in-japan-to-start-787-battery-fix.html
-Samsung Beats the street in Q1
http://www.bloomberg.com/news/2013-04-04/samsung-first-quarter-profit-beats-estimates-on-galaxy-sales.html