Headliners
-FED is buying 1/2 of  MBS
-Spain stats talking about .2 % levy on bank deposits
- Italy's Bersani struggles to form govt under mandate; Italy has soft cover ratios in 5-year and 10-year auction
-Bernie Madoff Fingers HSBC and JPM as fellow crooks
-Brussels using Cyprus to try and launch EU17 'Banking Union"
-Key Bolts break on unfinished, Communist China built Oakland Bay Bridge
- Cyprus prepares for capital control measures today,  ahead of bank reopen on Thursday
-AEP stirring the pot for the Crown for WW3 between China and Japan/USA.
-Obama illegally authorizing military training of Syrian Rebels, aka patsies in Jordan
===================================
Market Commentary
-USA Closer
The perverts at the ESFS are probably too fixated about sodomite marriages to push the tape into the Green, but I'm going to sell the close. I'm a bit light on  shorts.
Today we started off  well as Asia rallied off the bogus USA numbers to be greeted with more political and financial horrors in Europe, centered around Italy, and Cyprus, but also Spain and just about every other dive in Europe. Various state talking heads emerged to try and forestall bank runs should contagion spread when Cyprus opens tomorrow by talking up the EU and its great EMU.
Good to see the English Crown has guards to make sure the bums that rush her royal bankster kin and take out more than $300 Euros will be shot in Cyprus and don't forget the Brits are the Cypriot Military. Helicopters are literally flying and dropping off literally tonnes of paper Eurotrash cash.,  for tomorrow's opening. Expect the BOJ/ESM/ESF to be active tomorrow trying thwart the shorts.
In the USA, the FED sent out its talking head team to try and talk gold down and the markets up as the turmoil had spilled over into the USA by the pre-markets opening. Evans was right on top of it with a breakfast meeting with the press.
Expect the ZGR to be more 'bursty' as literally there is an army of coders assigned to taking down our humble missive. Thus we need to be off -line more often to stay alive. Its a battle of 1 against thousands. These people are nasty beyond your comprehension. Pure evil.
May the Lord  bless you and keep you, especially during this solemn week of remembrance.
3:33 p.m. EDT 03/27/13Major Indexes

3:33 p.m. EDT 03/27/13Markets Diary

| | | | |
| --- | --- | --- | --- |
| Issues | NYSE | Nasdaq | NYSE MKT |
| Advances | 1,580 | 1,136 | 206 |
| Declines | 1,458 | 1,270 | 187 |
| Unchanged | 111 | 105 | 21 |

| | | | |
| --- | --- | --- | --- |
| Issues at | | | |
| New Highs | 204 | 116 | 7 |
| New Lows | 22 | 25 | 8 |
-Corn supplies in the U.S., the biggest grower, are shrinking at the fastest pace in almost four decades as improving demand from ethanol refiners drains reserves already diminished by drought.Stockpiles probably fell 38 percent in three months to 4.995 billion bushels (126.9 million metric tons) by March 1, the biggest drop since 1975, according to the average of 31 analyst estimates compiled by Bloomberg. AgResource Co. in Chicago and Northstar Commodity Investments Inc. in Minneapolis expect prices to jump 12 percent to $8.25 a bushel before supply rebounds with a record harvest in September.After idling refining capacity when corn reached a record in August, ethanol plants expanded output since January as falling grain costs and rising fuel prices drove profit margins to a nine-month high. Demand from the industry, which uses two of every five bushels in the U.S., provides the "strongest upside risk" for corn, Goldman Sachs Group Inc. said March 11. That's boosting feed costs for meat and dairy producers even as global food prices extend their longest slump since 2009."Corn supplies are going to be tighter than we have ever seen," said Kent Jessen, the director of merchandising for West Des Moines, Iowa-based Heartland Cooperative, which has 52 grain terminals across 17 counties. "Some people are going to run out of corn this summer. Ethanol processors are the best bid for corn, and that is drawing supplies away from exporters and livestock producers." BBN
-The U.S. has taken its first real swipe at China following accusations that the Beijing government is behind a widespread and systemic hacking campaign targeting U.S. businesses.Buried in a spending bill signed by President Barack Obama on Tuesday is a provision that effectively bars much of the federal government from buying information technology made by companies linked to the Chinese government. SFgate.com
-Cyrpiots will only be allowed to withdraw 300 euros ($383) in cash each day when the country's banks open for the first time in more than a week Thursday, the state news agency says.Credit or debit card payments abroad will be capped at 5,000 euros a day, while no checks will be cashed, although they can be deposited in bank accounts, the agency said Wednesday.Meanwhile, armed police officers guarded several trucks carrying containers arriving at the country's Central Bank in Nicosia. A helicopter hovered overhead.Banks have been shut across the country since March 16 to prevent a run on deposits while politicians worked out a new plan to secure an international bailout. AP
-Tuesday's S&P/Case-Shiller report underscored the rapid run-up in Bay Area home prices, showing that the San Francisco metro area — Alameda, Contra Costa, Marin, San Francisco and San Mateo counties — saw home prices surge 17.5% in January compared to a year ago. That outpaced the national run-up of 8.1 % and was second only to Phoenix.For a detailed analysis of the numbers and what they mean for the Bay Area. Bidding wars and multiple offers are the new norm here. SFgate
- China's increasingly powerful navy paid a symbolic visit to the country's southernmost territorial claim deep in the South China Sea this week as part of military drills in the disputed Spratly Islands involving amphibious landings and aircraft.The visit to James Shoal, reported by state media, followed several days of drills starting Saturday and marked a high-profile show of China's determination to stake its claim to territory disputed byVietnam, the Philippines, Taiwan, Malaysia and Brunei amid rising tensions in the region. AP
-MARKETS
3:22 p.m. EDT 03/27/13Major Stock Indexes

3:22 p.m. EDT 03/27/13Treasurys

3:12 p.m. EDT 03/27/13Futures

3:22 p.m. EDT 03/27/13Currencies
-Rumor Du Jour, China and gold. This is showing up on Twitter a lot. I don't think China will upset the Apple Cart. Lew the Jew was grinning like a Cheshire cat on his way back from China. Clearly China is a buyer as Pinalto had a big 'fail' today in trying to talk gold down and the FEDs smash job on Bernanke saying inflation expectations were anchored earlier in the week failed to allow the ESF/ESM/GS/HSBC/JPM cabal to smash it.
http://www.businessinsider.com/russia–turkey-ukraine-buy-gold-but-bullion-tiny-part-of-fx-reserves-2012-8#ixzz2OkKnZyyL
-Going to be interesting tomorrow. As usual Crown agents are running their colony of Cyprus
A British security firm that transports cash for Cypriot banks is working round the clock, sending teams out with police protection to stock bank machines and readying guards for when banks reopen on Thursday.The world's largest security firm, G4S, moves cash and will provide guards for Cypriot lenders including Bank of Cyprus and Cyprus Popular Bank, the two biggest, which are to be combined and see large depositors' accounts frozen under a bailout agreed at the weekend…"Demand is greater than we can provide… We haven't closed since the crisis started," he told Reuters. "I've never seen anything like it in terms of what is going on from a security perspective. I would say the workload has quadrupled because the whole system has changed." EK
-Russia may ban cash payments for purchases of more than 300,000 rubles (around $10,000) starting in 2015. The move is expected to boost banks' cash reserves and put a damper on Russia's shadow economy. Russian press
-Charles Evans, the president of the Chicago Federal Reserve Bank, and a leading architect of the Fed's ultra-loose policy, counseled a go-slow approach to making any changes to the $85-billion-a-month per month purchases of Treasurys and mortgage-backed securities.Charles Evans, the president of the Chicago Federal Reserve Bank, and a leading architect of the Fed's ultra-loose policy, counseled a go-slow approach to making any changes to the $85-billion-a-month per month purchases of Treasurys and mortgage-backed securities. Evans said the Fed will have to have confidence that the economy was on solid footing in the second half of the year before changing policy."That could easily mean that we need to work our way through the second half before we have enough confidence that growth is strong enough," Evans said. MW
-European antitrust authorities are moving soon to bring a case against some of the world's largest banks alleging collusion in the $27 trillion market for credit derivatives, people familiar with the investigation said.The probe by the European Commission involves 16 financial groups. It focuses on whether they sought to stifle competition from exchanges in the market for credit-default swaps, which pay out when a country or a company defaults on its debts.If the European regulators press ahead with their administrative case and win, some or all of the banks could face fines. WSJ
-Court leans towards Sodomy a 'states' right. Well Californians said no to Sodomite marriage and a Sodmite judge said, your vote does not count. The other plaintiff. Anglos want you to think they are 80 % of America but are only 8 % and like the Jews always working to subvert the nations morality through their loyalty to England, Israel and their masonic/satanic cult. Anglosaxon leadership is execrable in the USA and has been since 1913 when the joint Anglo-Jew FED took over the country for the English crown. Now another evil Windsor witch in our face.
http://online.wsj.com/article/SB10001424127887324105204578385381845234780.html?mod=WSJ_hpp_LEFTTopStories
Reuters
Edith Windsor, left, who is challenging the Defense of Marriage Act, arrives with her attorney Roberta Kaplan, center, at the Supreme Court on Wednesday.
British Israel, satanic Cult runs the USA!!
-Blackstone said it is open to keeping Michael Dell as chief executive under its plan to gain control of the computer maker. The private-equity firm is competing against an offer from Mr. Dell and Silver Lake Partners. WSJ
-MARKETS
I'm not making much dough on the short side, but I did not buy the open either at the market this morning to hedge the DIA/SPY short. I intend to short sell the new SPY record when Lew the evil Jew pushes it up there.
This European thing is off the rails. The ESM/ESFS are not going to be able to hold markets together for the Jewess Smirkel.
You read the Spanish press and they are imploring people to not run their banks, at the same time floating trial balloons through their press lackeys and underlings of a .2 % levy on deposits to bail Spains banks out. Insane time in Europe.
The USA has been insane since the Anglo-Zionist power brokers of London ordered the assassination of JFK but the media hides political insanity in a plethora of lies and propaganda. This homosexual marriage freak show at the Supreme court with queers, Breyer, Roberts, Ginsberg, Sotomayor, and Kagan is simply revolting. LGBTs are the spear point of the NWO. The antichrist will be a Jew and will be a queer. The Jews old testament says 'he will not regard women'.
Some days you wish you were not an American as your so, so ashamed of the freaks that exist in your country. 'Sodomy' is not new or modern it is as ancient as the City of Sodom which was destroyed for its wickedness. As Salomon said there is nothing new (in human behavior) under the sun. I just hope to live to see Jesus come back and deal with this evil, and to see some Justice for the moral people oppressed by this NWO.
1:31 p.m. EDT 03/27/13Major Stock Indexes

1:30 p.m. EDT 03/27/13Treasurys

1:21 p.m. EDT 03/27/13Futures

1:31 p.m. EDT 03/27/13Currencies

-Google GOOG -1.13% shares slipped 1.2% to $802.85 after Stifel Nicolaus trimmed its estimates on the search engine giant. In a note, analyst Jordan Rohan said "the possibility of a revenue and earnings miss for [the first quarter of 2013] has not yet been factored into investor psyche. MW
-The Banksters!!
Shares of iron ore name Cliffs Natural are down 14%  thanks to some sharp analyst comments this morning-analysts from both Credit Suisse and Morgan Stanley warned that iron oversupply in key Great Lakes markets would pummel the stock over the next three years.  Cliffs' stock has fallen 70% over the past 12 months, and CLF is at four-year lows this morning and I'm buying.
-T-Mobile USA also unveiled plans to finally sell the iPhone beginning next month. But the carrier is tweaking the commonly used subsidy model, offering the device for $580 up front or $99 with an agreement to pay $20 per month for two years.
-BlackBerry BBRY - shares were flat ahead of the company's fourth fiscal quarter report, slated for Thursday morning. Analyst Pierre Ferragu of Bernstein Research told clients not to worry about reports of a weak launch of the company's Z10 handset in the U.S. last week.
Long BBRY on the GS hatchet Job, I think I paid $11.72.
Short interest on the stock has grown significantly in the last couple of months. As a percent of the total float, short interest on BlackBerry's U.S.-listed shares is now 31.4%, according to FactSet.
-Apple AAPL -2.10%  shares were last down nearly 2% to $452.73. Pacific Crest cut its estimates for the company's June quarter, predicting lower sales of the company's larger iPads and "modest" expectations for the iPhone.
"Apple's large cash balance and high customer retention rates should prevent meaningful downside from current levels," wrote analyst Andy Hargreaves in a note to clients. "We do not see catalysts for meaningful upside," he added, maintaining his sector perform rating on the shares.
MW
-UK Q4 final GDP -0.3%. "Its global warming you idiots" screams the insane satanist in Buckingham palace.
-The FED is taking the place  of FNH/FRE
The Federal Reserve is buying about half of the gross issuance of mortgage-backed securities and a quarter of the monthly gross issuance of coupon Treasury securities, according to Simon Potter, executive vice president at the New York Fed. In a speech to the Forecasters Club of New York, Potter says the MBS purchases are down from about two-thirds from the MBS buys the Fed made in 2009. Potter said the Fed operations are going smoothly and market liquidity is holding up well. He also said there's large uncertainty in primary dealer expectations on the Fed's portfolio by the end of 2014, with the difference in expectations being around $500 billion.  MW
-Talking Gold Down
Economic conditions could emerge "before long" that would allow the Federal Reserve to slow the pace of its $85 billion-a-month asset purchase program, said Sandra Pianalto, president of the Cleveland Federal Reserve Bank, on Wednesday. In a speech to the CFA Society in Cleveland, Pianalto said that the economy appears to be on a steady growth path and the potential risks of the asset purchases "appear manageable" at the moment. "I would regard a slowing in the pace of asset purchases to be a welcome direction for monetary policy, if it resulted from a significant improvement in the outlook for labor market conditions," Pianalto said. MW
-Minneapolis Fed President Narayana Kocherlakota on Wednesday reiterated his proposal for the Federal Reserve to pledge to keep rates extraordinary low so long as the unemployment rate remains above 5.5%, rather than the 6.5% target the central bank currently has. He forecasts the unemployment rate will only fall slowly, to around 7.5% in late 2013 and 7% in late 2014. He said evidence over the last 15 years shows the medium-term inflation outlook has not risen above 2.5%, even though the jobless rate at times was below 5%. "To sum up: My outlook for both inflation and unemployment means that the [Federal Open Market Committee] should provide more monetary accommodation," he said. Kocherlakota isn't a voting member this year on the FOMC. MW
- Europe Close
The Bloom is off the OMT/ESM bull manure on the stench of the Italian political debacle and the gutting of Cyprus by London. I took some more profits out of the DAX at the close. I expect the ESM to be very active tomorrow and to buy that short back. Market thin going into Good Friday, and there will be no coverage of any news on that day through Resurrection Sunday to give readers time to reflect upon the death and resurrection of Jesus Christ.
-In Italy, the Five Star movement promised to vote against any Bersani government in a confidence vote, and even ruled out the possibility of the party's MPs walking out on a confidence vote to allow the formation of a government. There has been another round of Italy sovereign downgrade rumors out  of London . Bersani is scheduled to meet with Italy President Napolitano on Friday in order to discuss the formation of a government. The bid-to-cover in the Italian five-year bond auction this morning was the lowest in over a decade. The euro is tanking, with EU$/$ at fresh four-month lows around 1.2770, well below the 200-day moving average. The US ten-year yield at 1.87 %, close to its lows of the year.
- Official details of Cyprus's capital controls have not been confirmed. Press reports suggest that the Cyprus controls will be in force on checking accounts and overseas payments for seven days and apply to all accounts and currencies. Individuals will be limited to taking €3,000 cash when going abroad and will limit use of credit and debit cards abroad to €5,000 per month.
-USA session Econometric Releases
(US) Feb Pending Home Sales M/M: -0.4% v -0.3%e; Y/Y: 5.0% v 8.7%e
(US) MBA Mortgage Applications w/e Mar 22nd: +7.7% v -7.1% prior
(BR) Brazil Feb Central Govt Budget (BRL): No est v 26.1B prior
(BR) Brazil Mar FGV Inflation IGP-M M/M:0.2% v 0.3%e; Y/Y: 8.1% v 8.1%e
(BR) Brazil Feb Manufacturing PPI M/M: -0.3 v -0.1% prior; Y/Y: 7.3% v 7.7% prior
(CA) Canada Feb Consumer Price Index M/M: 1.2% v 0.7%e; Y/Y: 1.2% v 0.8%e
(CA) Canada Feb Core CPI M/M: 0.7% v 0.3%e; Y/Y: 0.7% v 1.0%e
(ES) Spain Jan Total Housing Permits M/M: +19.7% v -18.5% prior; Y/Y: -26.8% v -44.3% prior
-Markets
12:09 p.m. EDT 03/27/13Major Stock Indexes

12:08 p.m. EDT 03/27/13Treasurys

11:59 a.m. EDT 03/27/13Futures

12:09 p.m. EDT 03/27/13Currencies
-Bernie Madoff  Treading on Dangerous Ground as he see JPM's Dimon and HSBC's Gulliver as potential cell mates
Bernard Madoff, speaking out from prison, says the banks knew of his Ponzi scheme all along. Madoff, perpetrator of a $50 billion Ponzi scheme, wrote in a letter to  MarketWatch from jail that he is telling government committees about it.Madoff: From my first interview to the media I have said that 'the banks must have known,' and were complicit and contributing to my crime."In the emailed letter, he pointed to J.P. Morgan Chase & Co. JPM -1.78%, Bank of New York Mellon Corp.  BK -1.55%, HSBC Holdings PLC  HBC -0.88% and Citicorp Inc.C -0.98% He said there are other banks that knew.Madoff wrote that "the trustee seems unwilling to act on my offer" to help and he is therefore "offering this information to the appropriate governmental committees in the hope that this information will prove helpful in future regulation of the appropriate institutions."The House financial services committee and the Senate banking committee had no immediate comment on whether they had received any information from Madoff. A spokesman for the Office of the Comptroller of the Currency declined to comment and a spokesman for the Treasury Inspector General's office did not return calls.Madoff's comments come as prosecutors are looking at whether J.P. Morgan failed to fully alert authorities to suspicions about Madoff's finances, according to a report in the New York Times on Wednesday.Madoff's comments also come as J.P. Morgan Chase & Co. is reportedly embroiled in a squabble with regulators over a government probe into the institution's relationship with Madoff. According to a January Reuters report, the OCC, J.P. Morgan's chief regulator, has been unable to obtain documents it has requested from the big bank in connection with an investigation into its relationship with Madoff.The report cites a letter from Treasury Department inspector general Eric Thorson to J.P. Morgan's general counsel, Stephen Cutler, saying the OCC has been unable to obtain what it is seeking. Madoff had an account at J.P. Morgan Chase that he used to transfer funds between offices.Madoff, a former stock broker, investment advisor and white collar criminal, swindled thousands of investors of billions of dollars in what was considered the largest financial fraud in U.S. history.  Madoff admitted he turned his asset management business into a massive Ponzi scheme and was sentenced to 150 years in federal prison. MW
- The Federal Reserve's $85-billion-a-month asset purchase program is having the desired impact of speeding up the pace the recovery and should be continued through the end of the year, said Eric Rosengren, president of the Boston Federal Reserve Bank, on Wednesday. In a speech to business leaders in Manchester, N.H., Rosengren said recent data did suggest some improvement in the economy, but at a "painfully slow pace." Economists at the Boston Fed estimate that every $500 billion in asset purchases results in a roughly one-quarter-point drop in the unemployment rate, he said. Rosengren, a voting member of the interest-rate-setting Federal Open Market Committee this year, said he was open to adjusting the amount of asset purchases, depending on how the economy evolves. He said the benefits of the quantitative easing program outweigh the costs and said he had no acute concerns about financial stability at the moment. MW
- BOE financial committee regulator (FPC) capital report noted that UK lenders had capital shortfall of about £25B at end of 2012 (£30-60B was speculated). Banks should meet requirements by issuing new capital and restructuring balance sheets. Objective to achieve Basel III capital tier 1 ratio of at least 7% by the end of 2013. Some banks already had capital ratios above 7%. Loan losses could exceed provisions by £30B; Bank conduct costs could exceed provisions by £10B; More prudent risk-weights would leave £12B capital shortfall. Recommends regular stress testing of UK banking system from 2014.(sheer nonsense, UK banks are the living dead, and see what happens when their housing and financial bubble bursts).
- Luxembourg Government stated that it was concerned by statements on viability of financial sector size to GDP and noted that its banking sector was an important gateway to attract investment. (worried they are next)
-Italian Subplot
Italy PD Party Bersani said austerity is putting democracy at risk; possibility of broad coalition does not exist. Asked 5-Star movement not to block attempt to form goverment as he saw no lasting govt without him as PM. He did concede that the country was a mess and will have a difficult year ahead. Italy PD's Bersani said to have offered Berlusconi's party the position of president of new parliamentary bilateral committee on reforms. The committee would seek to reform parts of the constitution. Also, Bersani could seek a parliamentary confidence vote. 5-Star Movement officials Crimi and Lombardi stated that the party would vote no in confidence vote for Bersani and ruled out possibility of confidence vote walkout to allow formation of Bersani goverment.
-Europe Political Theater
EU parliament member calls on Parliament to include a bail in for depositors in excess of €100K as part of the new banking resolution law . Eurogroup head Dijsselbloem said  The Cyprus bailout fits into the new approach to bank rescues; Has not seen much panic in the financial markets over the past week; Have no regrets about his comments in press interviews earlier this week; A levy on wealth can be defended in principle.  Germany lawmaker indicates that the depositor bail in process for Cyprus is not a template for other EMU nations. Spain PM Rajoy said the Spain does not favor using deposits for recapitalizing banks, prefers ESM recapitalization. EU-17 Document circulated in which it stressed that the Cyprus bailout was not a 'template' for Euro rescues its bailout was tailor-made to its very exceptional situation. Members pledged full completion of banking union.
Moody's Sovereign Analysts noted that EU's awkward handling of Cyprus's bailout had put extra pressure on the bloc's downgrade threatened sovereign ratings and showed policymakers were overestimating their ability to contain the crisis. Moody's analyst added that policymakers appeared very confident that market conditions were benign enough and that they had the tools to avoid contagion to other peripheral economies and their banking systems, and Moody's  thinks that that confidence might well be misplaced. Moody's had no comment on whether Italy and Spain, which both have negative outlooks on their respective Baa2 and Baa3 ratings, were particularly vulnerable to a downgrade after the Cyprus episode.
-The UK plans on blaming global warming for their triple dip recession( I kid you not) DT
-Japan Update
Bank of Japan  likely to start open ended asset purchases immediately at meeting next week ; Will consider setting new target for bond purchases as it looks at buying longer dated JGBs  BOJ to initiate new bond buying targets to ensure that the scale of its monetary easing has increased transparency; BOJ to create a single purchasing target by combining its two asset purchase facilities; The issue will be discussed in detail at the next BOJ policy meeting on April 3 and 4.  Japan cabinet approves ¥13.2T stopgap budget for FY13.
-Europe Equities
I took some profit out of the outsized DAX short but obviously we could have bank runs tomorrow and I want to be very loaded. Still the ESM will be very active as will the FED trying to jam shorts up.
European equities are broadly lower, amid the continued  political political drama  in Italy; caution over   Cyprus, as banks are due to reopen on Thursday' session- uncertainty still remains with regards to the size of the haircuts which may be applied to certain bank deposits in Cyprus.
Spain's IBEX-35 and Italy's FTSE MIB have continued to underperform, tracking the rise in peripheral yields. Banks are broadly lower led DB,  BNP, Deutsche and UniCredit.  Resource related firms are trading mixed, amid the general decline in commodity prices.
Movers in Germany were : Sky Deutschland +2% (broker commentary); IVG -30% (examining financing measures), SMA Solar -11% (FY profits declined y/y), Telefonica Deutschland -2% (broker commentary), Deutsche Bank -2% (concerns related to Libor probe, S&P placed rating on watch negative), Prosieben SAT -1.5% (broker commentary), Salzgitter -1.5% (broker commentary), Allianz -1% (acquisition)
France movers were: LVMH +2% (broker commentary); Safran -3% (share placement), BNP -2% (speculation that Belgium's government could lower stake), EADS -1.3% (Spain's to lower stake)
Italy movers Mediaset +8% (FY results above ests)
Switzerland movers Syngenta -0.50% (broker)
The ZGR no more reports on English stocks than Israeli stocks. We need to turn our backs on the global fascists and war makers.
-1123 European Credit Markets
German bunds get a big boost for taking Cyprus down and Gilts have rallied very strongly. So London and offshore English money center banks are benefiting.
U.S. 10y 1.86-0.05, 2.85%
German 10y 1.29-0.06, 4.49%
Italy 10y 4.67+0.13, -2.85%
Spain 10y 5.06+0.13, -2.70%
U.K. 10y 1.74-0.05, 2.87%
Bond Auctions
(RU) Russia sold RUB9.9B vs. RUB9.9B indicated in 2027 OFZ bond; Yield: 7.4% vs. guidance of 7.38-7.43%
(SE) Sweden sold total SEK10B in 3-month and 6-month Bills
(EU) ECB allotted $505M in 7-Day USD Liquidity Tender at fixed 0.64% vs.$300M prior
(EU) ECB allotted $451Min 3-month USD Liquidity Tender at fixed 0.64% vs. $6.8B prior
(EU) ECB allotted €9.1B 3-Month Refinancing Tender at fixed 0.75% vs. €8.3B
(IT) Italy Debt Agency (Tesoro) sold total €6.91B vs. €5.0-7.0B indicated in 2017 and 2023 BTP Bonds
- Sold €3.91B vs. €3.0-4.0BB indicated range in 3.5% Nov 2017 BTP Bond; Avg Yield 3.65% v 3.59% prior; Bid-to-cover:1.22 x v 1.61x prior
- Sold €3.0B v €2.0-3.0B indicated range 4.50% Nov 2023 BTP bonds, Avg yield 4.66% v 4.83% prior; bid to cover 1.33x v 1.65x prior
-Markets
11:19 a.m. EDT 03/27/13Major Stock Indexes

11:18 a.m. EDT 03/27/13Treasurys

11:09 a.m. EDT 03/27/13Futures

11:19 a.m. EDT 03/27/13Currencies
-Europe Session Economic Releases
(EU) Euro Zone Mar Business Climate Indicator: -0.86v -0.79e; Euro-Zone Consumer Confidence: -23.5 v -23.5e;Economic Confidence: 90.0 v 90.5e; Industrial Confidence: -12.5 v -12.0e ; Services Confidence: -6.7 v -6.5e
(EU) ECB: €1.8B borrowed in overnight loan facility vs. €1.05B prior; €118.2B parked in deposit facility vs. €128.9B prior
(DE) Germany Apr GfK Consumer Confidence Survey: 5.9 v 5.9e
(DE) Germany Feb Import Price Index M/M: 0.3% v 0.2%e; Y/Y: -1.6% v -1.6%e
(CH) Swiss Feb UBS Consumption Indicator: 1.26 v 1.15 prior
(FI) Finland Mar Consumer Confidence: 10.2 v 9.6 prior; Business Confidence: -9 v -9 prior
(FR) France Q4 Final Gross Domestic Product Q/Q: -0.3% v -0.3%e; Y/Y: -0.3% v -0.3%e
 (ES) Spain Feb Adjusted Real Retail Sales Y/Y: -8.0% v -10.0%e; Real Retail Sales Y/Y: -10.6% v -8.8% prior
(ES) Spain Mar Preliminary Consumer Price Index Y/Y: 2.4% v 2.7%e; CPI EU Harmonized Y/Y: 2.6% v 2.7%e
(ES) Spain Jan Current Account: -€2.7B v +€4.9B prior
(CH) Swiss Mar KOF Swiss Leading Indicator: 0.99v 1.04e
 (SE) Sweden Mar Consumer Confidence: 2.8 v 1.0e; Manufacturing Confidence: -10 v -8e; Economic Tendency Survey: 95.4 97.0e
 (AT) Austria Jan Industrial Production M/M: -0.5% v +0.6% prior; Y/Y: 2.2 v 2.5% prior
(SE) Sweden Feb Trade Balance (SEK): 7.1B v 2.6Be
(SE) Sweden Feb Household Lending Y/Y: 4.6% v 4.5%e
(SE) Sweden Feb Retail Sales M/M: 1.0% v 0.2%e; Y/Y: 3.5% v 2.1%e
 (IT) Italy Jan Industrial Orders M/M: -1.4% v +0.6%e; Y/Y: -3.3% v -5.0%e
(IT) Italy Jan Industrial Sales M/M: -1.3% v +0.4% prior; Y/Y: -3.4% v -6.1% prior.. (IT)Italy Jan Retail Sales M/M: -0.5% v 0.0%e; Y/Y: -3.0% v -3.0%e
(PT) Portugal Mar Consumer Confidence: -55.3 v -56.3 prior; Economic Climate Indicator: -3.9 v -4.2 prior
(UK) Q4 Current Account: -£14.0B v -£12.5Be
 (UK) Q4 Final GDP Q/Q: -0.3% v -0.3%e; Y/Y: 0.2% v 0.3%e
(UK) Q4 Final Total Business Investment Q/Q: -0.8% v -1.2%e; Y/Y: 0.8% v 0.4% prelim
—-
(TW) Taiwan Feb Leading Index M/M: 1.1 v 1.1% prior; Coincident Index M/M: 0.3% v 0.3% prior
(TR) Turkey Mar Consumer Confidence: 74.9 v 76.7 prior
-Someone was attempting a major  attack, so I pulled my systems off- line to be safe and annoy them. This blog can't be 'real time' due to these people so be sure to worship the next Talmudists you see and thank them for their hatred and constant efforts to subvert the truth. They are gods!! I guess god failed last night, eh Moshe?
-Pick up in the USA trading morning some time.
-Panera Bread, Another Great California Company
Order a bowl of turkey chili at a St. Louis-area Panera Bread cafe and it'll cost you a penny. Or $5. Or $100. In other words, whatever you decide.Three years after launching the first of five pay-what-you-want cafes, the suburban St. Louis-based chain on Wednesday quietly began its latest charitable venture that takes the concept on a trial run to all 48 cafes in the St. Louis region.The new idea experiments with a single menu item, Turkey Chili in a Bread Bowl, available at each St. Louis-area store for whatever the customer chooses to pay. The new chili uses all-natural, antibiotic-free turkey mixed with vegetables and beans in a sourdough bread bowl. The suggested $5.89 price (tax included) is only a guideline. All other menu items are sold for the posted price.Panera calls it the Meal of Shared Responsibility, and says the potential benefit is twofold: Above-the-cost proceeds go to cover meals for customers who cannot pay the full amount and to St. Louis-area hunger initiatives; and for those in need, the 850-calorie meal provides nearly a day's worth of nutrition at whatever price they can afford. SFGate
-Arnold the Jewish Nazi Schwarzeneggar, Warren Buffett, Prince Charles and Jacob Rothschilds Communist 'gift' (it cost Californians $6.4 billion).
Taiwan bolts are great quality. You're taking your life in your hand with a made in Communist China bolt. We send them fake money with pictures of dead POTUS, they send us slave labor, high paper prices and bad bolts and ultimately a bridge that will have to be rebuilt much sooner than anyone imagined. Burn in hell Arnold.
http://www.sfgate.com/bayarea/article/Big-bolts-busting-on-new-Bay-Bridge-4386943.php
-Japan's Nikkei ends up 0.2% at 12,493.79
-You lose tranny. Look at the size of that guys mouth. Probably another Jew. Marx did not call the Jews the destroyers for no reason.
-Evil Jew and WASP Lesbians  Lead Plantiffs in CA Sodomite Marriage over turn of the voters will for one man, one woman marriage contract.
Plaintiffs Kris Perry, left, and her partner Sandy Stier, right, both from Berkeley, Cailf., meet with the media outside the Supreme Court in Washington, Tuesday, March 26, 2013, after the court heard arguments on California's voter approved ban on same-sex marriage, Proposition 8.
Just another British-Israel moment..er coincident.
-0153 Asia
Cyprus banking sector uncertainty continues  as the Cyprus Central Bank's Demetriades confirmed the Bank of Cyprus uninsured deposit losses will reach 40%. Cypriot Finance Minister Sarris also said uninsured Laiki (Popular) Bank depositors could see haircuts of up to 80% with the possibilities of uninsured depositors not receiving payouts for as much as 7 years. The finance minister reiterated that banks will reopen Thursday, while the country prepares for capital controls to be finalized by today. Fitch placed Cyprus sovereign rating on watch negative.
Asian equity is flat to up as it follows through on a strong USA day.
Japan
Japan PM Abe said iscal policy to be implemented in view of economic conditions; excessive yen strength beginning to be corrected. BOJ to initiate new bond buying targets to ensure that the scale of its monetary easing has increased transparency. Japan cabinet approved Y32.2T stopgap budget for FY13.
TM said may unveil a new more fuel-efficient hybrid Prius model in the spring of 2015. HMC  sees US March new car sales +8% y/y.
China
 Guangzhou city dep mayor Chen said China city of Guangzhou to cap home prices at GDP levels. China big four banks Mar 1st-24th new loans at CNY227.8B.China March new loans are estimated to increase to CNY850B vs CNY620B in Feb – China Daily  BRICS official: China to carry bulk of BRICS Contingency Fund .Civil Aviation Administration of China: 2012 cargo traffic in China airports rose 3.6% to 11.99M tons.
A  magnitude 6.1 earthquake reported around central Taiwan.
Korea
South Korea military briefly raised alert level near its border with the North.
Australia and New Zealand
Australia RBA Releases Financial Stability Review: Household caution unchanged despite asset price recovery; Euro area continues to face significant challenges RBA Board Member Broadbent: Australia in pretty good condition; AUD strength has been painful for economy.Australia plans to disband the panel that sets its benchmark interbank borrowing rate as international lenders withdraw in the wake of a global rate- rigging scandal.
Equities
 JPY weakened for the second consecutive session following  Nikkei speculation on upcoming BOJ policy changes. USD/JPY hit session high of Y94.80 . EUR/JPY reached a high of Y121.85 and AUD/JPY traded above Y99.20. . EUR/USD traded relatively flat in a 20-pip range, testing session lows below $1.2850 late in the day.
Commodity
(US) API PETROLEUM INVENTORIES CRUDE: +3.74M V +1ME (First build in 3 weeks); GASOLINE: -2M V -1.5ME; DISTILLATE: -1.91M V -1ME; UTILIZATION: 84.7% V 82.9% W/W
CN) China Iron and Steel Agency (CISA): Sees inventory of China's large steel mills at record high levels of 14.52M tons as of mid-March.
Bonds
So much for all the smart guys on WS thinking it was a one way bet to short JGBs.
Japan 10yr 0.53-0.03, 6.17%
U.S. 10yr 1.92+0.01, -0.28%
-AEP is out hyping WW3 between Japan/USA and China. Notice from the article how easily he penetrates Japan's defense ministry and is given the full tour and debriefing. That is as Japan is a colony of England; the top level Japanese were ordered to let the spy in.
- "We are heading for a deep recession, high unemployment. They wanted to send a message that the Cypriot economy ought to be destroyed, and they've succeeded. They've destroyed our banking sector."
Nicholas Papadopolous, chairman of the Cypriot parliament's finance committee
Rothschilds orders!
USA Closing prices Tuesday
5:46 p.m. EDT 03/26/13Major Indexes

6:17 p.m. EDT 03/26/13Markets Diary

| | | | |
| --- | --- | --- | --- |
| Issues | NYSE | Nasdaq | NYSE MKT |
| Advances | 2,092 | 1,423 | 194 |
| Declines | 946 | 1,012 | 188 |
| Unchanged | 112 | 114 | 27 |

| | | | |
| --- | --- | --- | --- |
| Issues at | | | |
| New Highs | 259 | 155 | 12 |
| New Lows | 12 | 24 | 9 |
- I guess we now know why Prince Charles Man Servant was just in Jordan
Washington claims its support is provided to moderates, but ability to ensure this is very poor
by John Glaser, March 26, 2013
Anonymous American officials have told The Associated Press that there is an ongoing effort to train "secular Syrian fighters in Jordan" and aiding so-called "moderates" in the rebel forces trying to oust Syrian President Bashar al-Assad.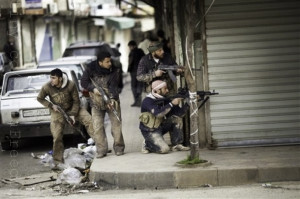 The press has reported these clandestine activities for several months now, but the official reiteration signals the Obama administration's intention to make the policy known, perhaps to placate voices in Washington urging more decisive action in Syria's long, bloody civil war.
"The training has been taking place since late last year at an unspecified location, concentrating largely on Sunnis and tribal Bedouins who formerly served as members of the Syrian army," according to The Associated Press. The trainees are not current members of the Free Syrian Army, officials said, because the US "fear[s] the growing role of extremist militia groups in the rebel ranks, including some linked to al-Qaida."
The military training has coincided with a sharp increase in the CIA's effort tocoordinate the delivery of weapons to Syria's rebels from countries like Saudi Arabia, Qatar, Turkey, and others. This, despite the Obama administration's continuing claims to stop short of directly arming the rebels.
While Washington claims its efforts are meant to stem the rise of Islamic extremists in the rebel forces, some with links to al-Qaeda, their ability to properly vet rebels is extremely limited and has failed in the past, according to intelligence officials.
In October, The New York Times published an article confirming that, "Most of the arms shipped at the behest of Saudi Arabia and Qatar to supply Syrian rebel groups fighting the government of Bashar al-Assad are going to hard-line Islamic jihadists," despite so-called vetting processes by the US.
Not only are the rebel groups receiving aid jihadists, but they face increasing allegations of war crimes and just last week appear to have used chemical weapons, an act President Obama has deemed a "red line" for the Assad regime.
Besides the poor capacity to direct arms to supposedly moderate elements of the rebel opposition, the meddling in Syria's civil war is prolonging the conflict, pushing it towards stalemate by boosting the fighting confidence of the rebels, while Assad maintains his backing from other allies.
www.antiwar.com
-Geopolitical Headliners
| | |
| --- | --- |
| | Updated March 27, 2013 – 12:01 AM EDT |
-Holy Wednesday, The Betrayal of Christ
Luke 22
King James Version (KJV)
22 Now the feast of unleavened bread drew nigh, which is called the Passover.
2 And the chief priests and scribes sought how they might kill him; for they feared the people.
3 Then entered Satan into Judas surnamed Iscariot, being of the number of the twelve.
4 And he went his way, and communed with the chief priests and captains, how he might betray him unto them.
5 And they were glad, and covenanted to give him money.
6 And he promised, and sought opportunity to betray him unto them in the absence of the multitude.
=======================================================
Newslinks
-Bersani, only insane person would govern
http://www.marketwatch.com/story/bersani-only-insane-person-would-govern-italy-2013-03-27
-After Cyprus EU will slip into depression 

http://www.marketwatch.com/story/after-cyprus-euro-zone-will-slip-into-depression-2013-03-27?dist=lcountdown
-Quake Tied to Oil-Drilling Waste Adds Pressure for Rules
http://www.bloomberg.com/news/2013-03-26/oklahoma-earthquake-in-2011-tied-to-wastewater-wells-in-fracking.html
-Mr  Yen Caution on Japan's debt trajectory-AEP
http://www.telegraph.co.uk/finance/financialcrisis/9955287/Mr-Yen-cautions-on-Japans-unsafe-debt-trajectory.html
-Eurozone's bully boys will come to regret penalising tiny Cyprus-Mr Ed
http://www.telegraph.co.uk/finance/comment/jeremy-warner/9953400/Eurozones-bully-boys-will-come-to-regret-penalising-tiny-Cyprus.html
-A dangerous drift towards World War in Asia -AEP
http://www.telegraph.co.uk/finance/comment/ambroseevans_pritchard/9950791/The-dangerous-drift-towards-world-war-in-Asia.html
-Trade Talks Spur Worry from Automakers
http://www.nasdaq.com/article/trade-talks-spur-worries-among-car-makers-20130326-00789#.UVKAuL29osY