Headliners
-North Korea fires Missiles into Sea of Japan in direct Provocation
-BOJ plans to expand government bond purchases-Nikkei
-Portugal passes 7th Troika review and gets an extra year to achieve deficit target of 3.0% by 2015
-FED pumps balance sheet up $56 billion this week
-Boeing Gives Major B787 Update to Japan Customers, said ready to fly soon
-Italian Debt Tops €2 tln
-EU Eases Budget Rigor as Recession Bites, Joblessness Up
-Samsung Launches World Beating Cell Phone /Mobile Computing platform Galaxy 4.
- Fed releases CCAR results; Requests JPM and GS to strengthen capital plans
-U.S. Senate report finds JP Morgan ignored risks, fought regulators as it dealt with mushrooming derivatives losses
-China's Li Keqiang formally elected as Premier by parliament (Chinese Jew, is #2 in China)
-Iraq war costs estimated to be$ 6 Tln long term
Commentary
-Market Close
5:46 p.m. EDT 03/15/13Major Stock Indexes

8:15 p.m. EDT 03/15/13Treasurys

5:14 p.m. EDT 03/15/13Futures

4:59 p.m. EDT 03/15/13Currencies
-The USA Pentagon proving it does not give a damn about anyone is going to say they are going to roll out some ground based interceptors on the west coast over the next two years. The can put them in Poland and Israel and Georgia, but leave the USA exposed. The Pentagon is evil, and or stupid. In reality the USA has EMI /EMP systems and they don't need Kinetic anti-ICMBs to take Korea out. Likely Alaska would be a target. It is doubtful he could reach SF with his current technology unless he got lucky. For sure they should preemptively bomb N. Koreas launch site and reactors. Too bad for your South Koreans, but Prince Charles does not like your embracing Christianity and he does not like Asians. Better say your prayers. The 'big one' could becoming your way.  Prince Charles and Al Gore and Ted Turner deeply want all Americans relocated East of the Rockies, so this could be the Anglo-Zionist crazies next big move after the Fukushima hit job.
http://www.thesun.co.uk/sol/homepage/news/4844010/North-Korea-fires-off-missiles-into-sea-of-Japan.html
-Have a great weekend, Jews, English and Obama fans!!
-
-Markets
Lew the Jew and the gang came in and tried to stuff the gold markets today on the CPI number and failed. Someone besides the ZGR had to have noticed Bernanke pumped out more than his$ 85 billion over the last month. A good sign on Friday if gold cant be shoved around. No doubt one of Lew Jew'S discussion points with the Chinese will be their gold buying and effective boycott of USTs, although the new government of China bumped some purchases of USTs in Jan, to show 'good will' towards the Obummer administration as it took office for its 2nd term in rigged and stolen elections.
At some point gold will go up on the money printing and all that gold loaned and stolen gold flowing into London from Mexico , Europe and the USA will reverse PDQ and the LBMA boys will be hung high on their petard. No signs London is going to get its gold back from the Chavez gang although there is a Jew in the race down there in the number 2 spot. The London Jews have lots of money to buy elections and rig them as Austrian and Americans know. Barclays one of the big gold shorts of London cut their forecast today for gold to help the LMBA and London fix gang out.
I have no expectation whatsoever that Goldman Sachs whore Gensler will investigate London,  and furthermore he was down this week partying in Boca Raton , Florida with the derivative peddlers and looking for his next gig. Recall it was the NY State AG who busted these guys in London on LIBOR. We would need a state AG to go after London for the Gold rig. The Nevada State AG would be the ideal but she was put in office by Jewish gambling money . Holder a Jew, is beyond redemption and simply the most evil man to serve as AG since the evil WASP Edwin Meese under Nixon made it legal for the CIA to run drugs.
The 'inflation' game was saved by a low CPI 'core' rate of .2 pc. So if you don't need, food, shelter or energy, you're in great shape if you have a job. The WSJ said Bernanke and the FED would persist in QE at their meeting next week.
Two March data reports came in on the soft side this morning in the USA,  the preliminary Michigan confidence declined from February's strong number and the March Empire Manufacturing index also dropped slightly from February.
Shares of the SIFIs were on the move  this morning in the wake of the Fed CCAR disclosures. BAC was up 3% on authorization of a big $10B buyback, including a repurchase of $5B in common shares and a redemption of $5.5B in preferred stock. Wells Fargo was up 2% on approval of a $0.30 dividend and a share buyback program. JPMorgan was  down 3% after the Fed asked it to resubmit its CCAR capital plan to address "weaknesses" and on the weakness as Dimon' literal criminality was exposed by the Senate report put out by Levine. GS was down but went .5 % as the day wore on, despite it being asked to resubmit its capital plans.
Carnival's Q4 report showed the company eked out a better-than-expected profit in its Q4, after the big loss a year ago and guiding lower. The firm cut its FY13 forecast and offered very weak Q1 guidance however. In addition, reports suggested another Carnival ship was having engine trouble this morning. Shares of CCL bottomed out down about 7% before retracing. Jews often run business into the ground in their greed to make money off the masses.
Shares of Apple are up slightly in the early going after Legg Mason's Bill Miller reiterated his bullish case for the company but with Jobs gone, and with the Crown not owning any stock in it, Samsung with a lot of help from GOOG is simply going to clean APPLs clock, plus I would not put it past our NSA who put GOOG in business to boost the Koreans past APPL for the NWO, given APPL wants to bring mfg back to the USA, something David Rockefeller, Jacob Rothschilds and Prince Charles are strongly opposed to as it cuts down on their dividend checks from their Asian sweatshops. If you are an engineer and were not stunned by Samsungs unexplained quantum leap in mobile computing , you're brain dead. The USA courts continue to rule in Samsungs favor for IP theft and even a 1 billion dollar fine is small compared to the profit them make on selling 1oo million high end webphones a year, over 10 years.
Gold and silver shares remain in naked short hell as the evil demons of London and WS try and shake every share out. Even John Paulson is having a hard time hanging on. These people in London think they are gods and are protected by their pact with Satan, something the Prophet Isaiah was murdered for revealing but, Alexander and many Roman emperors like Prince Charles has, have declared themselves God and met their  fate shortly thereafter. Perhaps it is Putin that will put an end to the brutality of England. Prince Charles won't always be able to hide, like Edward who engineered the USA civil war, and WW1 with the Rothschilds, and the feckless George VI , Charles grandfather who worked with his close relatives the Rothschilds to engineer WW2.
Clearly Bibi has whipped the insane Jews of Israel up into a bloodlust to murder Persians just like the Jews were whipped into a bloodlust and Frenzy to go after Iraq for the oil, the Crown Distributed to Israel/Kurds, BP and the Communist Chinese. There is too much oil and the Windsors, Rockefeller and Rothchilds have too much of their money in it to not start a major war in the ME to keep the price sky high without some sort of divine intervention and sincere repentance by Americans. WW3 is a lot closer than any of us can probably imagine who are not chosen. The Jewish religion is a religion of revenge, and covert political and financial manipulation and one of global domination. One only need read, Israel Shahaks opus, a Jew and IDF officer to understand the Jews. Shahak was murdered for trying to reform the Jewish religion and political apparatus of Israel, which London controls with an Iron fist. Shahak died for this truth, so it the least you can do to read it or pass it on to one of your lazy gentile/Christian friends who is not Anglosaxon. Most Anglos who are elite , know they are a hebraic tribe and are ardent Zionists like the Jews, so don't waste time on them.
http://www.biblebelievers.org.au/jewhis.htm
2:05 p.m. EDT 03/15/13Major Stock Indexes

2:03 p.m. EDT 03/15/13Treasurys

1:54 p.m. EDT 03/15/13Futures

2:05 p.m. EDT 03/15/13Currencies
-Reason I'm not covering the 'Whale' investigation today. I watched some of it, but typical 'show day ' for the politicos who made it all possible. Wake me up when they raid JPMs offices or raid the LBMA and LME in London. I'm heading out early.
Publisher of Washington examiner
@MarketWatch If Administration won't prosecute and Fed won't regulate, none. Just another sideshow for the masses. #mwreaction #JPM
-Europe Closing Prices
What I found very scornful about the IMF report on Europe, scanning through it was there saying implement Glass-Steagal would not fix their problems. Of course it will. Then you simply bankrupt the Banks that want to play in derivative city land with London and have those banks that just make loans and lend money and bar them from buying IRS and other derivative products.
In Italy their first attempt to form a government failed. Probably the first of many. Grillo wields  enormous power and it is not clear what he wants other than to break the other corrupt political parties up. One of the biggest stinkers of Europe and the guy responsible for most of the present mess in Europe, Belgium PM, and former head of the powerful Eurogroup Jean-Claude Juncker said Grillo has made "extremely irresponsible promises"; "Italians believe in fairy tales. This blowhards fairy tale of having Europe run by unelected Jews and their puppets and picking the Norths pockets are the big fairy tale. Probably being Friday, they met, so no agreement was forthcoming and took off for an early weekend wanting to see what Monti would bring back from the EU Summit. Bersani's NENS think tank says Italy 2013 budget deficit will be  3.3.% of GDP. Most of the headlines in Italy today were the national debt going over the 2 trillion euro level.
German Chancellor Merkel said she saw no sign of desire to ease the austerity course in her press conference. Merkel said would be irresponsible to leave Cyprus on its own.
Probably the only sane comment I saw come out of the EU summit was the  Swedish Finmin Borg who said  Europe needs economic growth of 2-3% to overcome the crisis.
Portugal boasted it would be test the bond markets in the upcoming weeks.
There was clearly no deal for Cyprus today.
I highlighted Hungary's brave stand to throw the Jewish stooges working for the Rabbis and the Rothschilds out of their government and Central bank and the Ire among the Jewish leaders of Germany, France and England.
David Cameron had the Chutzpah to take a slap at the Pope, after he called for a peaceful resolution with Argentina over the Falklands. At the EU summit he said "The white smoke over the Falklands was pretty clear". On this issue, Christians should unite and deport the Colonialist English back to their crummy island, they are little more than thieves and squatters if they don't want to become Argentine citizens. I applaud the Pope for taking on English murder and corruption as among his first acts.  Cameron claimed he got the EU to cut red tape for small businesses. This guy has no more interest in small businesses than Obama who every day pursues the same policy of killing middle class businesses.
Von Rompuy's statement from the first day was meaningless:
We reconfirmed our overall economic strategy. It has four strands: First. Restoring financial stability, and maintaining it: this is vital for confidence of consumers and investors, a key condition for internal demand and growth; Second. Ensuring sound public finances, structurally sound; Third. Urgently fighting unemployment – especially for youth, for whom the situation is dramatic in some countries. Four. And reforming for long-term growth and competitiveness." 
 We all agree we need to keep turning our commitments into actions and results. Implementation continues to be key. The good progress towards structurally balanced budgets must continue. For each individual country, it's about making choices that make sense in the long run: Pursuing well-designed structural reforms; Being ruthless on tax evasion. Shifting taxation away from labour; Expenditure cuts where it makes us fitter, not sacrificing vital areas like innovation or education; And launching fast-acting and targeted measures to boost growth and employment, in particular for the youth.
Sounds like Von Rompuy had some jolly good meals served to him. If you think about it, it is beyond bizarre that these leaders start their meeting at the end of the day, meet behind closed doors, then emerge in the Early morning to lie about what they conspired to do, while Europeans and the journalists were sleeping.
- English Whores, and Gold Short, Barclays cuts 2013 gold forecast 7.4% to USD 1646/oz
-USA Session, Economic Releases, Summary
(US) March Empire Manufacturing: 9.24 v 10.00e
(US) Feb Consumer Price Index M/M: 0.7% v 0.5%e; Y/Y: 2.0% v 1.9%e
(US) Feb CPI Ex Food & Energy M/M: 0.2% v 0.2%e; Y/Y: 2.0% v 2.0%e
(US) Feb CPI NSA: 232.166 v 232.102e; CPI Core Index SA: 232.512 v 232.482e
(US) Jan Total Net TIC Flows: $110.9B v $22.2B prior; Net Long-term TIC Flows: $25.7B v $40.0Be
(US) Feb Industrial Production: 0.7% v 0.4%e; Capacity Utilization: 79.6% v 79.4%e; Manufacturing Production: 0.8% v 0.5%e
(US) March Preliminary University of Michigan Confidence: 71.8 v 78.0e
——————————————–
(CA) Canada Feb Existing Home Sales M/M: -2.1% v +1.3% prior
(BR) Brazil Mar FGV Inflation: 0.2% v 0.3%e
(BR) Brazil Jan Economic Activity Index M/M: 1.3% v 0.8%e; Y/Y: 3.8% v 4.5%e
-The IMF has listed a string of reforms the European Union must carry out to stabilize its troubled banking sector.In its first formal study of the EU financial sector by the IMF, it said significant progress had been made but more needed to be done. "Risks to the financial stability of the European Union remain "elevated," and urgent action is needed to adequately capitalize the bloc's banks" ,the IMF said.
However, as expected with Jacob Rothschilds Crypto Jewish gal pal from London Lagarde running it, the IMF demands 'banking' union , which is code for a big Federal EU state with the Jews deep in the German middle classes pockets to pay for their criminal banking enterprise. Everyone knows the UK banks are kaput, and just shells and the UK 20 year housing bubble and 30 year derivative /finance bubble has not burst, which will require the mother all bailouts from the EU. Jacob means to tap German working class savings to bail  his English first cousins out as well as other banks in his empire. Lagarde is a depraved whore. Any crisis they will try and postpone until after Smirkels election.
-Fitch Ratings Inc. Friday said it has lowered its forecast on India's gross domestic product growth for the next fiscal year to 6.0% from 7.0%, citing the impact of the government's tight fiscal policy and a weak external environment.The ratings firm also lowered its GDP estimate for the current fiscal year ending on March 31 to 5.0% from 6.0%, bringing its forecast in line with the government's outlook.
-Ina Drew, what a completely morally depraved banking whore.
-The University of Michigan-Thomson Reuters consumer-sentiment gauge dropped to a preliminary March reading of 71.8 — the lowest level since December 2011 — from a final February reading of 77.6, reports said Friday. Economists polled by MarketWatch had expected a preliminary March reading of 78, with rising stock prices and good jobs news more than offseting higher payroll taxes. However, consumers also faced uncertainty from effects of federal spending cuts. The sentiment gauge, which covers how consumers view their personal finances as well as business and buying conditions, averaged about 87 in the year before the start of the most recent recession. Economists watch sentiment data to get a feel for the direction of consumer spending.
-Markets
12:45 p.m. EDT 03/15/13Major Stock Indexes

12:44 p.m. EDT 03/15/13Treasurys

12:35 p.m. EDT 03/15/13Futures

12:45 p.m. EDT 03/15/13Currencies
-EU Session Economic Release Summary
(RU) Russia Central Bank (CBR) left Refinancing Rate unchanged at 8.25% as expected
(RU) Russia Narrow Money Supply w/e Mar 11th (RUB): No est v 7.40T prior
(CZ) Czech Feb PPI (Industrial) M/M: 0.0% v 0.2%e; Y/Y: 1.3% v 1.5%e
(CZ) Czech Jan Industrial Output Y/Y: -4.1% v -4.2%e; Construction Output Y/Y: -9.3 v -19.4% prior
(DK) Denmark Feb Wholesale Prices M/M: +0.5% v -0.5% prior; Y/Y: 1.1% v 1.6% prior
(ES) Spain Q4 House Prices ToT Homes Q/Q: -1.4% v -3.8% prior; Y/Y: -12.8 v -15.2% prior
(ES) Spain Q4 Labour Costs Y/Y: -4.3 % v -0.1% prior
(FI) Finland Jan Current Account: -€430M v -€620M prior
(TR) Turkey Dec Unemployment Rate: 10.1% v 10.1%e
(EU) ECB: €17M borrowed in overnight loan facility vs. €197M prior; €117.8B parked in deposit facility vs. €112.9B prior
(CH) Swiss Feb Producer & Import Prices M/M: 0.1% v 0.3%e; Y/Y: 0.1% v 0.3%e
(NL) Netherlands Jan Industrial Production M/M: -4.7% v -2.0%; Y/Y: -3.0% v 2.0%e; Industrial Sales Y/Y: +0.1% v -4.2% prior
(NO) Norway Feb Trade Balance (NOK): 33.7B v 33.5B prior
(AT) Austria Feb Consumer Price Index M/M: +0.3% v -0.6% prior; Y/Y: 2.5% v 2.7% prior
(IT) Bank of Italy Jan. Public Finance Supplement: General Government Debt: €2.023T (record high) v €1.988T prior
(EU) Euro Zone Feb CPI M/M: 0.4% v 0.4%e; Y/Y: 1.8% v 1.8%e; CPI Core Y/Y: 1.3% v 1.3%e
(EU) Euro Zone Q4 Euro-Zone Labour Costs Y/Y: 1.3% v 1.8% prior
(SG) Singapore Jan Retail Sales M/M: -1.1 4% v +1.7%e; Y/Y: -2.0% v -0.1%e; Retail Sales Ex Auto Y/Y: -4.09% v -0.4% prior
- (PH) Philippines Jan Overseas Workers Remittances: $1.7B v $1.7Be; Y/Y: 8.0% v 10.1%e
-Levine's report labels Dimon as a liar to the govt. Don't worry he is too Jewish to jail. Big lawsuits against JPM should emerge. Fire Dimon, then jail him.
-The output of the USA factories, mines and utilities likely rebounded 0.6% in February after a slight drop in the prior month. Output slipped 0.1% in January, held down by a sharp decline in auto and mining production.
-Futures move up slightly after data. SP +.03 %
-0832 U.S. consumer prices jumped up 0.7% in February for the largest gain since June 2009, led by an expected surge in gasoline prices, according to data reported Friday by the U.S. Department of Labor. A 9.1% increase in gasoline prices, also the largest jump since June 2009, accounted for almost three-fourths of February's gain in the consumer price index. Meanwhile, prices for food rose 0.1% in February. The core CPI, which excludes food and energy, rose 0.2%. Analysts polled by MarketWatch had expected the overall CPI to increase 0.6%, and for the core reading to increase 0.2%. Despite the CPI's large jump in February, longer-term trends remain within the Federal Reserve's target. The overall CPI and the core reading increased 2% over the 12 months that ended in February. Looking forward economists expect some of February's surge in gasoline prices to be reversed in March. Inflation-adjusted hourly earnings for all employees fell 0.6% in February, as the CPI's 0.7% gain outpaced an increase of 0.2% for average earnings.  MW
-0831 The Empire State manufacturing index was little changed in March, remaining in positive territory for the second month after six straight negative readings, the New York Federal Reserve Bank said Friday. The Empire State index slipped to 9.2 in March from 10.0 in the prior month. Economists polled by MarketWatch expected the index to hold steady at 10. Details of the report were also somewhat weaker. The key new orders sub-index fell to 8.2 from 13.3 and shipment slipped to 7.8 in March from 13.1 in February. Labor market conditions were mixed in the month. The report showed increasing optimism as an index of expectations of activity six months ahead rose to its highest level in almost a year. MW
-0830 Empire Mfg 9.2 , CPI .7 %, .2 % Core
-The Italian parliament convened on Friday for the first time since last month's deadlocked election with no sign of a deal to end the stalemate and yield a new government able to tackle reforms in Europe's troubled third largest economy.The parties have so far failed to find a way out of the impasse created by the election, which left the centre-left with a majority in the lower house but without the numbers to control the Senate and form a government.Without that, an early return to the polls is the likely alternative, bringing more uncertainty and the threat of a renewed bout of financial market turmoil that helped topple Silvio Berlusconi's government in 2011.
-"In order to justify the S&P above 1,600, we'd have to see growth expectations go to something like 4 percent and beyond," Jim  O'Neill of Goldman Sachs London, said in a Bloomberg Television interview in Singapore. "I don't see persistent upside from those kind of levels without some more evidence that the economy would be growing by ridiculously strong levels." BBN
-FED expanded its balance sheet again this week as of Wednesday and reported late Thursday, the FEDs balance sheet was 3, 167, 073 mln, up w/w 56, 630 mln and up y/y 271, 224 mln. USTs were increased by 8,224 mln w/w and MBS were increased   44,926 mln w/w.  No wonder the stock market is going gang busters as the FED exceeds it stated rate for the month early. Might mean the plan is to 'correct' the markets excess and make loads of profit for FED member firms on the inside over the next two weeks.
-Trading Schedule
Empire state report will be robust. USA taxpayers just gave the rich WS Parasites 60 billion to rebuild their vacation pads on the Shore and rebuild NYC.
Highlights of Coming Releases
-Employers Blast Fees From New Health Law
Employers are bracing for a little-noticed fee in the federal health-care law that will charge them $63 for each person they insure next year. WSJ
-President Barack Obama will use a speech at a government laboratory in Illinois Friday to urge Congress to back a new trust fund boosting advanced-vehicle research, according to administration officials. WSJ
-Stunning Visual on how HFT has destroyed USA Markets. Great Job by Nanex- 1 trillion data point run
http://www.nanex.net/aqck2/4140.html
-Democracy and Deficits: Hungary and Cyprus Hijack EU Summit
What Der Speigel does not tell you is the current Hungarian/Nationalist government, 'shit canned' as we say in the USA all the Jews on the Hungarian Central bank that were Jewish supremacists and Rothschilds agents and replaced them with 'gasp' people loyal to Hungary and Gasp Hugarians and not disloyal Jews. Jews should perhaps be banned from holding government jobs on Central banks ex in Israel and England, their homeland. That still leaves the Anglosaxon-Masonic traitors on like USA NY FED head Dudley and Richmond FED Elizabeth Duke.
Germans are such Jewish arse kissers these days, indeed their nation is lead by a miscreant communist Jew, Angela Kasner, aka Angie Merkel. Amazing the left wing propaganda Der Spiegel spills out. They were going Gaga over the Hungarian  communists in the 60s/70s as well.
The Hungarians and Russians maybe the last of the true European people who are not in the USA. What a bunch  of Bull-manure  by the Germans, they are always changing their constitution, its had well over fifty changes since it took effect after Americans basically drafted it for them after WW2. What the Eurotrash does not like is that the Jewish destroyers are gone from the Hungarian government and Central bank and they cant easily jam the EU satanic beliefs down Hungary's throat anymore.
http://www.spiegel.de/international/europe/brussels-focuses-on-constitutional-changes-in-hungary-and-cypriot-debt-a-889067.html
-España fue el país de la Unión Europea (UE) donde los salarios registraron una mayor contracción en el último trimestre de 2012, con una caída del 4,3%, respecto a un año antes, frente a un aumento del 1,4% en el conjunto de los Veintisiete, según datos publicados hoy por Eurostat. Spains wages contracted 4.3 % y/y in the last quarter of 2012 . El Pais. Quite staggering when you think about it. Salaries are quite low in Spain.
-In the Greek case we said we would never replicate the solution applied to it. That said, we should find a solution [for Cyprus] that won't be the same but that produces the same results.  JC Juncker, WSJ, exiting EU summit meeting. Today's meeting is address bailout of Cyprus likely to cost EU10-15 billion with the Russians kicking in 2.5 billion to preserve their winter get away. 
-Italian government debt topped € two trillion in January, a new historical record at €2022.7bln . That compares with €1,988bn the prior month.
-Portugal has been given more time to implement its  spending cuts after the country's economic outlook worsened. Finance minister Vitor Gaspar said Portugal had passed the seventh review carried out by inspectors from the country's troika of lenders .The Troika have granted Lisbon an extra year to make cuts worth 2.5% of GDP, or roughly €4bn. These now have to be carried out by 2015, rather than 2014 as previously stipulated.
-Bank of England Governor Mervyn King said policy makers aren't trying to talk down the pound while acknowledging that its drop since before the financial crisis has helped exports."The markets determine the level of exchange rate, not us," King said in an interview with ITV News yesterday, according to a transcript of his remarks. "We're certainly not looking to push sterling down.""The markets determine the level of exchange rate, not us," King said in an interview with ITV News yesterday, according to a transcript of his remarks. "We're certainly not looking to push sterling down."On prospects for the economy, King said the recession in the euro area, Britain's biggest trading partner, is holding back the rebalancing. The crisis in Europe has also hurt confidence, which has prompted companies to "hold back" on investment, he said.Nevertheless, King said that the recovery of the U.K. economy was "in sight.""I think that during the course of 2013 we will see the recovery come into sight," he said. "If you take away what happened in the North Sea oil production and in construction, the U.K. economy even last year grew by 1.5 percent. There is momentum behind the recovery that's coming. BBN
Recovery just around the corner, the eurotrash say that a lot. Much like WS perennial 2h recovery story to pump stocks head of their summer vacations.
-Markets
6:21 a.m. EDT 03/15/13Major Stock Indexes

6:05 a.m. EDT 03/15/13Treasurys

5:56 a.m. EDT 03/15/13Futures

6:06 a.m. EDT 03/15/13Currencies
-Asia Close
Japan
Tokyo stocks continued higher Friday, with the Nikkei Stock Average closing up 179.76 points, or 1.45%, to end the day at 12,560.95, its highest point in the day's trading.The Y/D traded above 96 for the session.
Prime Minister Shinzo Abe is expected to announce sometime on Friday that Japan wants to join the Trans-Pacific Partnership trade liberalization talks, intensifying his efforts to lift a struggling economy that stands to benefit from the fast growth of its emerging regional trade partners.
The nominations of Mr. Kuroda and his two deputies-Kikuo Iwata and Hiroshi Nakaso-passed a vote in the upper house following their approval in the lower house on Thursday, ensuring that they take over from the BOJ current leadership when they step down on March 19. BBN highlighted Mr. Kuroda close ties to London and Oxford University and destructive Anglo-Keynesian economics. They also pointed out he was a big fan of Paul Krugman the Jewish Supremacist that rights for the NYT and fellow destructive communist/Keynesian.
The Japan Cabinet Office raised economic assessment for 3rd consecutive month, tracking BOJ forecast, and  upgraded industrial production and corporate profit forecasts.
Former Japan MOF official Sakakibara 'Mr Yen': Difficult for USD/JPY to trade about Y100; CPI will never reach 2% target; deflation in Japan is structural (BBN-TV). Survey of economists find BoJ will not achieve 2% target wtihin next BoJ gov's 5-yr term,
TM said it it expects to top Y2T operating  profit in FY13/14, returning as the world's most profitable automaker, and probably worlds largest. HMC: Plans to offer hybrid versions of the Accord model in Japan starting this summer. Fujitsu said id may delay wage increases.
China
Obama congratulated his new Chinese counterpart, Xi Jinping, telling the newly confirmed leader in a phone call that he hoped their countries would continue to expand cooperation including in the sensitive area of cybersecurity.
China's Li Keqiang was formally elected as Premier by parliament.  He is a Chinese Jew.
Jacob Jew (aka Jack Lew), UST secretary announced his first trip abroad would be to Communist China. The UST did not release an agenda for his March trip but no doubt putting the squeeze on Iran is high up on Jack Jew's agenda. No doubt Jack will be up to no good for the USA with respect to his dealings with Communist China, like his previous Jewish predecessor Tim Geithner, and Americans are debating what American  industry he will trade to the Chinese communists to  have China maintain its UST portfolio or have China put the squeeze on Iran.
Ironic that the Jews are clamoring of release of Johnathon Pollard, the Jewish -American spy who sent  key USA military secrets to Israel, which were then sent on to Communist China and we have yet another potentially disloyal Jew meeting with high level Chinese and Chinese Jewish official for 'secret' meetings ,and at the same time the odd POTUS going on Israeli TV , lying to them about Iran being a year away from a Nuke when the IAEA and his own intelligence Agency says they are not, and threatening Iran indirectly with a nuclear attack, and officials in his administration want to release the Jew  Pollard ,whom they probably would like to build a monument to in Communist China .
Yet the Jews expect the goyim to sit down and shut up as they Engineer WW3 for Prince Charles and Jacob Rothschilds and not point out their own particular madness and tribal criminality in Iraq has now cost the USA taxpayers $6 trillion dollars. It was fanatical Zionist Jews who lobbied for the Iraq war and lusted after reuniting the Kurds with their Jewish /Sephardi cousins and stealing that oil for Israel and Kurdistan,  and who sent Americans the bill as well as the body bags, while British Petrolem (BP)/Israel/Communist China got most of the important oil concessions. Israel a key pipeline route from the Kurds land in Iraq to Haifa, Israel.
The Chinese government has been cracking down on LGFV and said the risk is manageable, when it is clearly out of control. The Chinese have a shadow banking system to rival London's and Wall Streets now. The Shanghai composite was up as much as the Hang Seng was down for a .4 % type move.
Korea
The highlight for Korea, almost a national obsession, to match American's obsession with their IPhones was the launch of the stunning Galaxy 4 cell phone by Samsung. I can guarantee you GOOG likely did the vast majority of that software engineering and should be investigated under antitrust laws. We saw what MSFT did to Netscape by giving away a 'free browser'. Clearly Samsung has APPL on the ropes. I interviewed these people about a decade ago, they were all about 'reverse engineering'. I thought them to be savage -like in their IP theft attitude and highly amoral and anti-American. The lack of Christian ethics in Asia and this constant IP theft and currency rigging should be addressed by massive tariffs, as well as GOOG should be hauled into court. What is bad for APPL is good for GOOG is unfortunately the mindset of the Jews that run GOOG, who in reality got their funding from the CIA/Mossad and their IP from the USA taxpayers and the NSA. That code looked like something the NSA may have done for Samsung. That is a disloyal globalist, anti-American hate outfit full of Jews and Satanists as there every was one outside of MI6 , so if the Samsung Galaxy had NSA algorithms and code in it, would not surprise me as a taxpayer at all.
This cell phone certainly marks a milestone in Asian history as it launch clearly projects Koreans into not only being the new technology leaders in Asia, greatly surpassing the Japanese, but in the world. Cell phones/mobile computing have enormous military implications as well. Amazing what you can achieve as a nation when you don't have a $ 1 trillion dollar a year parasitic military to support and your great at  quantum leaping by absorbing other peoples R&D.
The English were chortling like Samsung's victory was their own, so you can only expect some really dirty deals were done to get Samsung so far down the road so quickly in mobile computing.
Economic Release Summary
(JP) JAPAN CABINET OFFICE (GOVT) MARCH MONTHLY REPORT: UPGRADES ECONOMIC ASSESSMENT (THIRD CONSECUTIVE MONTH)
(NZ) NEW ZEALAND FEB BUSINESS NZ PMI: 56.3 V 55.2 PRIOR (1-year high)
(NZ) NEW ZEALAND MAR ANZ CONSUMER CONFIDENCE INDEX: 114.8 V 121.0 PRIOR (3-month low); ANZ CONSUMER CONFIDENCE: -5.1% V 2.3% PRIOR (PH)
(PH) PHILIPPINES JAN UNEMPLOYMENT RATE: 7.1% V 6.8% PRIOR
(SG) SINGAPORE Q4 FINAL UNEMPLOYMENT RATE: 1.8% V 1.8% PRELIM
(late usa session)  (CL) CHILE CENTRAL BANK LEAVES NOMINAL OVERNIGHT RATE TARGET UNCHANGED AT 5.00%; AS EXPECTED
-Kuroda brings Oxford mindset after Chicago-alum Shirakawa
Prince Charles agents and bastards as far as the eye can see. Nothing more dangerous than a believer in the Anglosaxon Economists and Keynes.
-President Barack Obama is preparing to tell all federal agencies for the first time that they have to consider the impact on global warming before approving major projects, from pipelines to highways.The result could be significant delays for natural gas- export facilities, ports for coal sales to Asia, and even new forest roads, industry lobbyists warn.It's got us very freaked out," said Ross Eisenberg, vice president of the National Association of Manufacturers, a Washington-based group that represents 11,000 companies such as Exxon-Mobil Corp. (XOM) and Southern Co. (SO) The standards, which constitute guidance for agencies and not new regulations, are set to be issued in the coming weeks, according to lawyers briefed by administration officials.In taking the step, Obama would be fulfilling a vow to act alone in the face of a Republican-run House of Representatives unwilling to pass measures limiting greenhouse gases. He'd expand a Nixon-era law that was intended to force agencies to assess the effect of projects on air, water and soil pollution."If Congress won't act soon to protect future generations, I will," Obama said last month during his State of the Union address. He pledged executive actions "to reduce pollution, prepare our communities for the consequences of climate change, and speed the transition to more sustainable sources of energy." BBN
-JPMorgan Chase & Co  ignored risks, misled investors, fought with regulators and tried to work around rules as it dealt with mushrooming losses in a derivatives portfolio, a Senate report alleged in a damning review of the largest U.S. bank's management.Senior managers at the bank were told for months about the bad derivatives bets that ended up costing the bank more than $6.2 billion but did little to rein them in, according to the Permanent Subcommittee on Investigations report on Thursday.The Senate report came on the same day the U.S. Federal Reserve separately asked JPMorgan to improve its capital planning process as part of an annual "stress tests" of banks.The barrage of bad news for JPMorgan, long seen as the safest and best-managed U.S. bank, could taint the reputation of the bank, as well as Chief Executive Jamie Dimon. Dimon has been one of the most outspoken critics of Washington's attempts to tightly regulate Wall Street after the 2007-2009 financial crisis.The report also gives ammunition to advocates calling for stricter financial reform regulations. In particular, the 301-page Senate report will likely give new energy to regulators crafting the Volcker rule, which proposes to put limits on banks betting with their own funds. Reuters
-Obama tells Israeli TV all options are on the table if diplomatic efforts fail with Iran
-Treasury Secretary Jack Jew's first international trip will be to China, on March 19-20
Payola time for the Jew, probably going to met with Premier Li, a fellow Jew.
-President Barack Obama stressed the importance of addressing cyber security threats on Thursday in a phone call with Chinese President Xi Jinping that came amid rising U.S. concern about hacking attacks emanating from China.Obama called Xi to congratulate him on his new position and both agreed on the value of regular high-level discussions. To that end, Obama noted that U.S. Treasury Secretary Jack Lew will visit China next week to be followed in coming weeks by Secretary of State John Kerry, a White House statement said.Obama welcomed China's commitment to G-20 nations to move toward a more flexible currency exchange rate. The United States has long sought to persuade China to allow its currency to become more flexible and thus improve the ability to U.S. exporters to compete in the Chinese market.With the United States growing increasingly alarmed about cyber hacking intrusions emanating from China, Obama "highlighted the importance of addressing cyber security threats, which represent a shared challenge," the White House said. Reuters
-Bucking 60-year long trend, more people moved to New York City in 2012 than left

-Boeing Co said the proposed fix for problems relating to the lithium-ion battery on its 787 Dreamliner would eliminate the risk of fire, as part of its plan to get the grounded aircraft flying again.The U.S. aircraft maker said in a slide presentation on its website that it would improve insulation, add heat resistant sleeving to wires, add spacer to lower the risk of overheating in the battery, and add drain holes to prevent moisture build-up.
-Iraq War Cost Estimates rise to $ 6 Tln
The current price tag is already at $2 trillion
by John Glaser, March 14, 2013
The US war in Iraq has cost $1.7 trillion with an additional $490 billion in benefits owed to war veterans. But the cost could grow to more than $6 trillion over the next four decades when interest payments are included, according to study released on Thursday.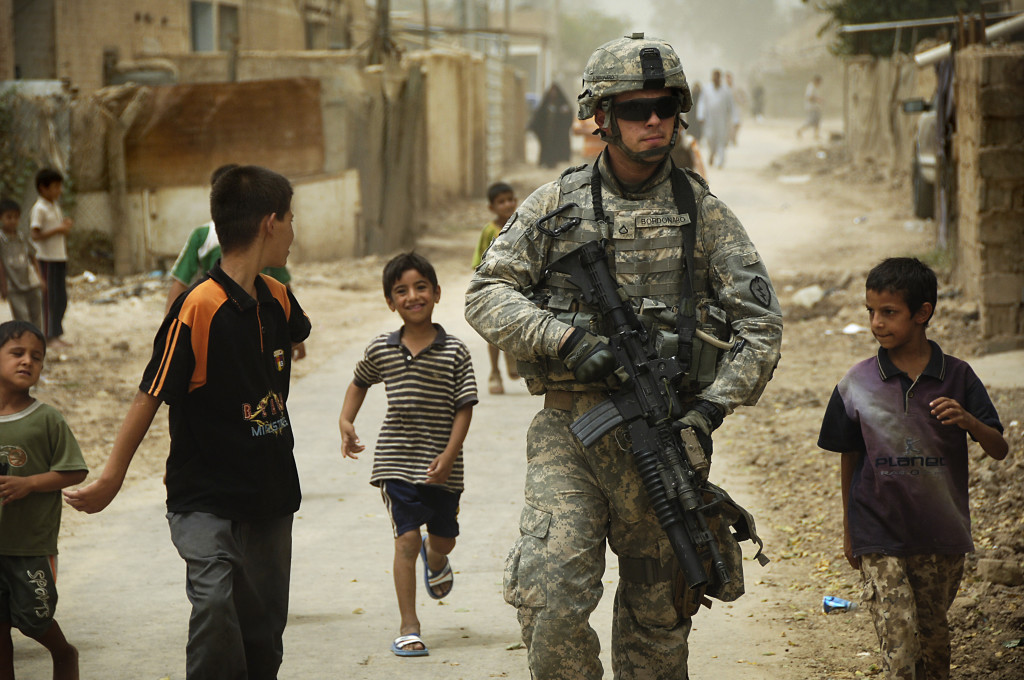 The study comes from the Costs of War Projectby the Watson Institute for International Studies at Brown University. It not only estimates the staggering financial costs, but the human costs as well.
The low-end estimate for Iraqi civilians killed is about 134,000, although the Watson Institute says the war may have contributed to as many as four times that number.
The much-cited, peer-reviewed Lancet study found in 2006 that about 650,000 Iraqis, both civilians and fighters, had died from the war up until that point. Credible research estimates that more than 1 million Iraqis were killed, with 4.5 million displaced.
"Despite the US military withdrawal," the report says, "Iraq's health, infrastructure, and education systems remain war-devastated."
"Meanwhile, the $212 billion reconstruction effort was largely a failure with most of that money spent on security or lost to waste and fraud," Reuters reports.
Even from a crude US perspective, nothing of benefit has been gained from the war: it reinvigorated radical Islamist militants in the region and imposed another dictatorship on Iraqis that is now aligned with Iran instead of Washington.
After 9/11, the Bush administration deliberately fixed fraudulent intelligence around the already existing policy of regime change in Iraq. Every initial justification for the war has been conclusively falsified, further lending credence to the claim that the war itself was criminal under international law.Yet, no Bush administration officials are at even the slightest risk of being held accountable for it.
www.antiwar.com
-Geopolitical Headliners
| | |
| --- | --- |
| | Updated March 15, 2013 – 12:00 AM EDT |
-Amos 4:13
King James Version (KJV)
13 For, lo, he that formeth the mountains, and createth the wind, and declareth unto man what is his thought, that maketh the morning darkness, and treadeth upon the high places of the earth, The Lord, The God of hosts, is his name
-TGIF
Newslinks
-JPMorgan Hid Trades Banned by Volcker Rule, Senate Probe Finds
http://www.bloomberg.com/news/2013-03-14/jpmorgan-hid-trades-banned-by-volcker-rule-senate-probe-finds.html
-Fed to hold course on stimulus despite debate over risks
http://www.reuters.com/article/2013/03/15/us-usa-fed-idUSBRE92E06320130315
-Euro-Crisis Redux Seen as Greatest Threat to Germany
http://www.bloomberg.com/news/2013-03-14/schaeuble-cites-falling-yields-telling-europe-to-stay-the-course.html
-Boeing Dreamliner Battery Fix Could Restart Flights in Weeks
http://www.bloomberg.com/news/2013-03-15/boeing-s-787-battery-fix-may-be-installed-in-planes-within-weeks.html
-Lew Says He Is Optimistic About Agreement Over U.S. Budget
liar
http://www.bloomberg.com/news/2013-03-14/lew-says-he-is-optimistic-about-agreement-over-u-s-budget.html
-Home Repossessions Drop 29% to Lowest in U.S. Since 2007
http://www.bloomberg.com/news/2013-03-14/home-repossessions-drop-29-to-lowest-in-u-s-since-2007.html
-Abe, BOJ Will Never Reach 2% Inflation Goal, Sakakibara Says
http://www.bloomberg.com/news/2013-03-15/abe-boj-will-never-reach-2-inflation-goal-sakakibara-says-1-.html
-US govt says vaccines caused severe and debilitating injury to his brain, described as Autism… http://1.usa.gov/Uifyfk 

-Czeched Out: The Losers of Prague's Drug Liberalization http://bit.ly/10WhRL2
-JPMorgan Faulted on Controls and Disclosure in Trading Loss
http://dealbook.nytimes.com/2013/03/14/jpmorgan-faulted-on-controls-and-disclosure-in-trading-loss/?smid=tw-share
-Eurozone crisis: dispute over job cuts imperils Greece's hopes of more aid
http://www.guardian.co.uk/world/2013/mar/14/eurozone-crisis-greece-job-cuts
-Moody's Says Russia Risks Billions of Dollars If Cyprus Defaults http://tmt-go.ru/476924 

-Nabiullina Likely to Pursue Dovish Policy, Yield to Political Pressure http://tmt-go.ru/476900 

-European Stocks Decline as EU Leaders Meet in Brussels
http://www.bloomberg.com/news/2013-03-15/european-index-futures-climb-as-leaders-meet-in-brussels.html
-EU Eases Budget Rigor as Recession Bites, Joblessness Up
-Iceland Faces Bank Talks as Krona Risk Contained: Nordic Credit
http://www.bloomberg.com/news/2013-03-15/iceland-faces-bank-talks-as-krona-risk-contained-nordic-credit.html
-Airbus Iron Bird System Integration Test System seeks to avoid B787 problems
http://www.bloomberg.com/news/2013-03-14/airbus-s-iron-bird-seeks-to-avoid-787-s-ruffled-feathers.html
-India Inflation Dents Rate Cut View
http://www.bloomberg.com/news/2013-03-14/indian-inflation-unexpectedly-quickens-in-dent-to-rate-cut-case.html
-China's Li Faces Housing Bubble Challenges after Wen Failure
-Samsung unveils Galaxy S4 bolstering its high-end challenge to Apple
-Buffett-backed carmaker BYD threatened in China as Prius beats electric vehicles
-Big bank buys off government official, he goes to jail, but the bank is too big to jail.
-JPM Fought with Regulators as Whale Trade Blew up
http://www.reuters.com/article/2013/03/15/us-jpmorgan-whale-idUSBRE92D19520130315
-Senators introduce bill to approve Keystone XL pipeline http://reut.rs/XayWKQ 
-Boeing says proposed fix would eliminate fire risk on 787
http://www.reuters.com/article/2013/03/15/us-boeing-dreamliner-idUSBRE92E02D20130315
-West tiptoes into Syrian war hoping to boost more secular rebels http://reut.rs/WKfzND 
-Senators aim to reach bipartisan immigration deal next week http://reut.rs/WKwe3P 
-Florida Legislature moves to ban Internet Gambling Cafes after Snaring Republican Star in Corruption
http://www.reuters.com/article/2013/03/14/us-usa-florida-lieutenantgovernor-idUSBRE92D1BL20130314