Headliners
-Blackwater, CIA front says CEO Anglomason Prince
-Elitists Continue to Push For War With Iran
-Chinacoms Deny they are buying gold. Communists are liars
-EU Summit Draft: EU to endorse plans for a structural assessment of member budgets (France, Spain, Portugal, bigger deficits longer).
-Greek Q4 unemployment climbs to 26 pct, EU employment -.8  % y/y, -.3 % q/q
-'Hyperinflation Unthinkable' – Japan's Prime Minister
-GOOG reader shutdown causes freak out
-USA Weekly falls to 332k, Current Account Deficit Shrinks $110 Bln in Q4, PPI .7% m/m in Feb. Gas prices surge
-SNB maintains policy stance, Norway Central Bank cuts Rate Path Outlook, and Spain special bond sale come in below analysts' target range
-SoCal home prices up 21%; February sales volume hits 6-year high
-WSJ Headlines CFTC Investigation of  Gold/Silver Rig in London
-EU Summit Starts
-CERN Claims Higgs Boson found
-Iran Oil Exports Seen Rising by IEA Even as Sanctions Widen
-HK Li, China to float Yuan within five years
-China's Xi Jinping formally elected as president by parliament
======================================
Market Comment
-USA Close
4:01 p.m. EDT 03/14/13Major Stock Indexes

4:00 p.m. EDT 03/14/13Treasurys

3:51 p.m. EDT 03/14/13Futures

4:01 p.m. EDT 03/14/13Currencies
-Faked Econometrics look Good..ex faked jobs..
-Photovoltaic solar installations in the United States soared 76 per cent to more than 3.3 gigawatts in 2012, helped in part by the completion of a number of large-scale utility projects in the West, according to a report released on Wednesday.Eight of the 10 largest U.S. PV projects were completed last year. The utility market more than doubled from 2011 to reach 1.78 gigawatts, according to a report by GTM Research commissioned by the Solar Energy Industries Association.But the residential solar market also grew dramatically in 2012, climbing 62 per cent to 488 MW. Solar leasing, which allows homeowners to avoid the hefty upfront cost of a solar system by paying a monthly fee for their panels, has helped accelerate the residential market. More than half of all residential systems were owned by a third party and leased to the homeowner, according to the report. The third party-owned market is expected to become a $5.7-billion (U.S.) market by 2016.Non-residential installations rose 26 per cent to 1,043 MW.Falling prices on solar installations have helped spur adoption of the renewable energy systems. The average price of a solar system in the United States declined 26.6 per cent last year, the report said.A slowdown in the utility market will lead to slower growth in PV installations this year, according to the report, which predicted an overall increase of 29 per cent in solar installations to 4.3 GW in 2013. The utility market is expected to slow down as states grow close to reaching their goals for renewable power generation.
Globe and Mail
-Blackwater was CIA's extension, founder Erik Prince admits http://ow.ly/iWtzJ 
-Greedy Goldman Sachs Swipes 47 million from Utah Taxpayers
Goldman Sachs Group Inc (GS.N) said it will hold its annual meeting in Salt Lake City this year, the first time the Wall Street bank is inviting shareholders to cast their votes at a gathering outside the New York metropolitan area."We're delighted to hold our annual shareholder meeting in what has become our second-largest office in the U.S.," Chief Executive Lloyd Blankfein said in a statement provided to Reuters.Goldman's Utah operation is one of its largest, with 1,500 employees. It is also one of the few offices where Goldman has kept hiring workers amid broader staff cuts the past few years — partly because of an agreement with the state to boost job growth in exchange for tax cuts.Goldman's meeting will take place at Goldman's Salt Lake City headquarters at 222 South Main Street at 9:30 a.m. local time on May 23, a day after Blankfein and Utah Governor Gary Herbert attend a graduation ceremony for small-business owners who completed an education program sponsored by Goldman Sachs. The bank committed $500 million to that "10,000 Small Businesses" program in November 2009.Last year, Herbert pledged to create 100,000 new jobs in Utah in 1,000 days, and Goldman is one of his key partners in that effort. Utah agreed to give Goldman up to $47.3 million worth of tax rebates over 20 years in exchange for meeting certain job and wage benchmarks.
http://www.reuters.com/article/2013/03/13/us-goldman-annualmtg-idUSBRE92C10D20130313
- 5 Of Piers Morgans  Ex-Colleagues Arrested In Phone Hacking Scandal
http://www.infowars.com/5-of-piers-morgans-ex-colleagues-at-the-mirror-have-now-been-arrested-in-phone-hacking-scandal/ …
Dirty filthy spying English media.
-Increasing disagreements between Greece and lenders; when close to a primary surplus: default increasingly attractive http://www.ft.com/intl/cms/s/0/3df71c6c-8c8b-11e2-aed2-00144feabdc0.html
-Goldman Sachs on Eurozone: "the use of the EFSF/ESM and OMT can only buy time to adjust a country's fiscal position"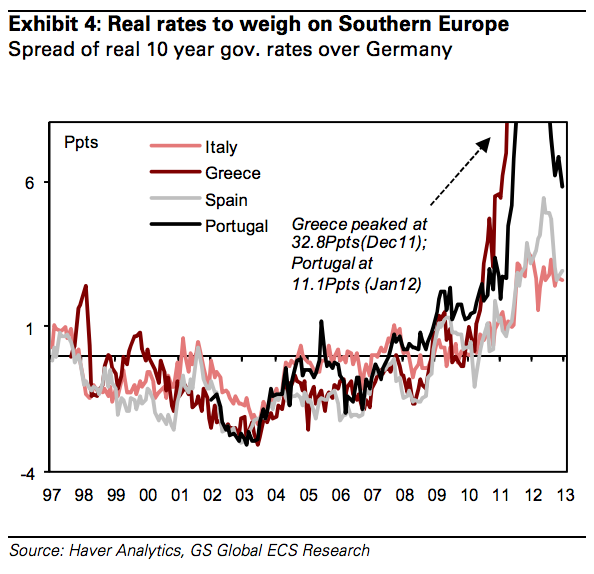 Working dinner just started #Euco
Roast Goy on the menu Van Rompuy?
-Canada's Barrick Gold Corp. said Thursday that a gold shipment from one of its biggest and fastest-growing mines has been detained by customs officials in the Dominican Republic amid a spat over taxes.A Dominican customs official indicated the seizure was due to a paperwork discrepancy. But it comes just weeks after the Dominican government said it wants more taxes from their new mine. WSJ
-Carney/King Conspire to squelch dissent at the BOE
The Bank of England will prevent members of its interest rate-setting committee from publishing individual opinions on the economy despite a review of its procedures calling for greater transparency.The Bank said a "collective forecast" will remain the centrepiece of the monetary policy committee's monthly reports, effectively barring members from explaining their own views on the likely path of economic growth, inflation and unemployment.Critics of the Bank's response to the Stockton report said the Bank's governor, Sir Mervyn King, had rejected proposals for the public to see a wider range of views because he wanted to maintain a stranglehold on the direction of policy.David Blanchflower, a former MPC member and a critic of King's 10-year reign, said: "This is about King defending his turf, preventing dissent and blocking transparency."Blanchflower, who now teaches economics at the Dartmouth College, an Ivy League research university in New Hampshire, said the governor, who will be replaced by Canadian Mark Carney when he retires in the summer, wanted to maintain control of the quarterly inflation report that guides the MPC's policies. The Stockton review of MPC forecasting warned that it had deteriorated since the financial crash and was worse than many independent forecasters.The bank was also accused of indulging in groupthink, which prevented debate and quashed ideas from lower-ranking staff.In response, Threadneedle Street said it agreed some procedures were opaque and there was a need for clear lines of responsibility, but said that criticisms of the MPC, which King chairs, were largely unfounded.
http://www.guardian.co.uk/business/2013/mar/14/bank-of-england-silences-mpc-members?CMP=twt_fd
-How Gold and Silver Prices are Fixed…
http://uk.reuters.com/article/2013/03/14/uk-gold-fix-idUKBRE92D0VS20130314
Deny and lie, despite the one LBMA member who defected and said it was all a fraud in London.
-Ernst & Young: Despite Uncertainty, Italy Recession To Come To An End This Year
HealthSouth auditors speak..lol
-Moscow has brought a planeload of Russians home from Syria after delivering humanitarian aid to the port city of Latakia, the Emergencies Ministry said on Wednesday.Moscow says it does not plan a mass evacuation of the thousands of Russian living in Syria, but government planes have now flown nearly 300 people to Russia this year to allow them to escape the civil war there.The ministry said the plane had 76 Russians on board as well as 27 citizens of neighboring countries, and that more such flights would be conducted as necessary.Russia is a long-standing arms supplier to Damascus and maintains a naval facility in Syria's Mediterranean port of Tartous. It has been a staunch defender of President Bashar al-Assad throughout the two-year-old conflict. Reuters
-miningmx.com – NICK Holland, CEO of Gold Fields, put the group's only South African mine, the 700,000 oz/year project South Deep, centre stage today saying it needed to put in another big performance in the 2013 financial year in order to establish the group's newly formed credentials."South Deep should be at break-even by the second half of the financial year," said Holland while presenting the group's fourth quarter and full-year operating and financial results. "We don't have the cushion of the other assets [in South Africa]."This was after unbundling to shareholders the KDC complex and Beatrix mine in a newly formed company, Sibanye Gold – the listing of which was made on Monday [February 11].Without the mines now in Sibanye Gold, Gold Fields has output of just over two million ounces a year. "It's about making profit, not making ounces," said Holland of Gold Fields' strategy to somehow breathe life into Gold Fields' stock which, along with most other gold counters, had flatlined amid the gold price bull run.At production of 273,000 ounces in the 2012 financial year, South Deep comprises about 10% of the new Gold Fields' profile. But it will become increasingly influential as it ramps up to 700,000 oz/year by 2015.Holland said the mine performed well in 2012 increasing destressing 75%, which effectively opens up the orebody for mining and increases mining flexibility. More significant destressing was a major deliverable, Holland said.South Deep is forecast to produce between 305,000 and 320,000 oz in the current financial year."South Deep needs to be self-funding by the end of the 2013 financial year. This is a key deliverable for the group," he added.Gold Fields has spent R30bn on South Deep including the cancellation of its hedge book which had saved it about $1.3bn in opportunity costs as of end-November. A further R5bn was planned in capital expenditure.The mine is not only going to be important in Gold Fields' production profile, but also for the group's overall reserve and resource base.While South African production comprises only 28% of total planned output by 2016 (from 48% during the period under review), its South African gold reserves increases to 62% of the overall profile from 53%.Gold Fields turned in a solid full-year performance notwithstanding the corrosive nature of strike action last year in which some 110,000 ounces of gold production were lost.Despite a 7% decline in attributable gold production of 3.25 million oz, the group posted a flat operating profit year-on-year of R21bn. The margin including capital expenditure was 17% down on the 25% margin in the 2011 financial year. The outcome was R6.8bn in normalised earnings which excludes items such as gains or losses on foreign exchange (2011: R7.2bn).Gold Fields paid a final dividend of 75 South African cents/share which when added to the interim dividend is a full-year dividend of R2.35/share, an annual pay-out ratio of 25% which is on the low-end of the group's 25% to 35% payout ratio scale.The next two years should also provide some breathing space for Gold Fields from a balance sheet perspective.Recently on the wrong-end of a credit rating downgrade, the group's capital expenditure bill would not increase markedly as projects were still in the prefeasibility stage. "There's nothing to concern us on the funding abilities of both companies [Gold Fields and Sibanye Gold]," said Holland.
-Gold Market Rigger China …
China May Limit Gold to 2% of Foreign Reserves, PBOC's Yi Says
http://www.bloomberg.com/news/2013-03-13/china-may-limit-gold-to-2-of-fo…
BEIJING — China is likely to limit its gold holdings to 2 percent of its total foreign exchange reserves, said Yi Gang, a deputy Chinese central bank governor.
The People's Bank of China last made known changes to its gold reserves in 2009, announcing that it held 1,054 metric tons. The bank hasn't made any revisions since then. That's about 1.8 percent of its total reserves, according to data from the World Gold Council.
"If the Chinese government were to buy too much gold, gold prices would surge, a scenario that will hurt Chinese consumers," Yi said today in a press briefing in Beijing. "We can invest only about 1-2 percent of the foreign exchange reserves into gold because the market is too small."
---
The nation's reserves, which have surged more than 700 percent since 2004, surpassed the value of all official bullion holdings in January 2004 and rose to $3.3 trillion at the end of 2012, data compiled by Bloomberg show.
Gold has fallen about 4.7 percent this year as the U.S. stocks extended a record rally amid speculation that the Federal Reserve may rein in stimulus as the recovery gains traction, curbing demand for safe-haven assets.
China was expected to displace India as the biggest gold consumer last year, according to forecast in November from the producer-funded World Gold Council. Chinese investors sought to protect their wealth by buying gold, after government measures to curb real estate prices and as Chinas stock market has fallen in the past decade even though nominal gross domestic product rose fourfold.
About two-thirds of China's foreign reserves are dollar-denominated and another quarter is in euros, according to Yao Wei, a Hong Kong-based economist at Societe Generale SA. China is now encouraging companies and residents to keep more foreign currency in a strategy known as "hiding foreign currencies among people," meaning that the government's foreign reserves may "gradually fall," Yang said.
Gold capped a 12th annual advance in 2012 and rose to a record of $1,921.15 an ounce in 2011. Gold for immediate delivery were little changed today at $1,591.95 at 6:29 p.m. Beijing time.
"We will always keep gold in mind as an option in reserve assets and investments," Yi said. "We are able to import 500-600 tons a year or more, but we will also take into consideration a stable gold market."
-Obama to celebrate with fellow Black Jew in Israel
Looks like his sister, eh. Ha, ha. The ZGR often controversial but we seldom miss a Jew or the mark of truth. 
http://www.telegraph.co.uk/news/worldnews/barackobama/9927119/Barack-Obama-to-dine-with-first-black-Miss-Israel.html
-When Jews run cruise ships..the goyim suffer
In an e-mail to USA TODAY following power issues that interrupted a cruise of its Carnival Dream, Carnival disputes reports of widespread problems with restrooms on the ship: "We have had multiple conversations with the ship's management team. Based on the ship's service logs and extensive physical monitoring of all public areas, including restrooms, throughout the night, we can confirm that only one public restroom was taken offline for cleaning based on toilet overflow and there was a total of one request for cleaning of a guest cabin bathroom. … The toilet system had periodic interruptions yesterday evening and was fully restored at approximately 12.30 a.m. this morning." USA Today
-Obama Spy on Everyone Drone Everyone Administration rolls on
The Obama administration is drawing up plans to give all U.S. spy agencies full access to a massive database that contains financial data on American citizens and others who bank in the country, according to a Treasury Department document seen by Reuters. Reuters
Parents and privacy experts are blasting a new national database that compiles personal student information for educational companies that contract with public schools.New York State officials, working with the city, have already uploaded students' names, addresses, test scores, learning disabilities, attendance and disciplinary records into the inBloom database, according to the daily news. 

-American Taxpayers Gifting English with technology and Free Mineral Extraction rights
Lockheed Martin Corp. (LMT), the world's biggest defense contractor, is preparing to scour the Pacific Ocean seabed in a search for metals using data obtained in a cold-war hunt for a sunken Soviet submarine.Lockheed has set up a unit, U.K. Seabed Resources, to explore for so-called polymetallic nodules that can contain copper, nickel, cobalt, manganese and rare earths, it said in London today. The company, supported by the U.K. government, has been granted the first commercial exploration rights for a 58,000 square-kilometer (22,000 square mile) area of the Pacific between Hawaii and Mexico."This is about giving the U.K. access to strategically important minerals and it's about growing a nascent industry, those are the primary motivators for us," Stephen Ball, chief executive officer of Lockheed Martin's U.K. unit and of Seabed Resources, said in an interview.Rare earths comprise 17 elements used in magnets, oil refining and smartphone batteries. They became a political and legislative flashpoint in July 2010 when China moved to limit domestic output and slash export quotas by 40 percent, souring ties with the U.S. and Japan."The U.K. is leading the way in this exciting new industry," Prime Minister David Cameron said at the event to announce the new venture. The exploration "is expected to be worth up to 40 billion pounds to the U.K. economy over the next 30 years," the equivalent of $60 billion.
http://www.bloomberg.com/news/2013-03-14/lockheed-to-use-soviet-submarine-hunt-data-in-seabed-mining-plan.html
Write your Congress person and demand they stop the English be stopped from mining within 1000 miles of our coast due to the damage they did with the Deep Horizon. The USA never signed up for this treaty if I recall. Cut Lockheeds USA government contracts if it wants to fund the English with American taxpayer money.
-New President of Mexico London Gold Short  Whore
From reader who got this link from GATA
Mexican financial journalist Guillermo Barba reports today that Mexico's central bank has been selling almost of fifth of the country's real gold reserves while buying only paper claims to gold in London. Barba's commentary is headlined "Bank of Mexico Buys Paper 'Gold,' Sells Physical" and it's posted at his Internet site, Global Financial Intelligence, here:
http://inteligenciafinancieraglobal.blogspot.mx/2013/03/bank-of-mexico-b…
English desperation to source physical gold is palpable.
-USA Markets Summary
None of the Washington politco's want to make statement that would detract from Jack Jews and the ESF/PPT running the tape to a new record so they talked nice while the knives were out on Capitol hill stabbing each other in the back for the banksters, and their communist constituency and their SP500 corporate constituency. Clearly even Obama's own party won't sign up from his compromise and cutting Medicare,  and the Republicans a badly fractured party by the drunk, womanizer and cry -baby Boehner is badly divided and not going along with the Obama agenda of tax and spend. The Democrats are at least united, tax and spend, tax and spend, and grow government. But no one wanted to be blamed for tanking the tape today.
The Feds had a paid snitch and thought it necessary to SWAT team the last free man in America today. Showing you the evil satanist David Rockefeller, the PHD from Oxford and Rhodes scholar, traitorous Jew type, misses nothing. Americans did not 'vote' for this, this is part of Prince Charles UN agenda 21 and the complete subjugation and destruction of the American people by the Windsors-Rockefeller-Rothschilds. Don't forget David Rockefeller donated the land and largely had the UN built in NYC, much like the Rothschilds built the Israeli Supreme court Building, full of, like the UN, Talmudic/Occult symbols.
http://online.wsj.com/article/SB10001424127887324178904578340850547093268.html?KEYWORDS=mountain+man
http://live.wsj.com/video/mountain-man-takes-on-building-codes/B6065047-99B3-4A71-81FF-D7C91E244B4E.html?KEYWORDS=mountain+man#!B6065047-99B3-4A71-81FF-D7C91E244B4E
The FEDs second disclosure of CCAR stress test data is scheduled for later this afternoon, after the close. Several more banks are expected  to be authorized to return more capital to shareholders. Note this entire reflation has been about reflating the banks bottom line at the expense of stealing from savers. They borrow at Zero and lend at 25 % to the working classes whose income, in real terms continues to decline. We will cover this in the Asia report.
Weekly jobless claims numbers fell for a third straight week, while the four-week moving average for new claims saw new five-year lows. The prior week's number was revised higher and the BLS said all states reported this week and they did not estimate (fake) the data.
RealtyTrac's February foreclosure report showed that while foreclosure filings slightly rose on a sequential basis, they were down 25% from a year ago. Note that even as foreclosures trend lower, they remain far higher than pre-bubble levels.
US economic data helped push the USD Index out to fresh seven-month highs and the EUR/USD pair to new four-month lows. Traders are watching the the 200-day moving average in EUR/USD at 1.2866. The dollar pulled back just ahead of the equity open and EUR/USD rose back to overnight highs. Gold was whacked on the economic data but managed to comeback and add a couple of dollars.
Anyone believing OPEC/IAE lie that the USA oil and shale boom is going bust is truly out of their minds. Only holding up the Keystone pipeline, the Sabotage of the Shell drilling rig in the Chukchi sea, and Obama directing the EPA and other govt agencies to slow down drilling permits is standing in the way of the USA steam rolling over Saudi Arabia. Clearly the Rothschild and Windsors and Rockefellers who have much of their wealth invested in oil , largely as the gold market is too small for their wealth are not happy at all about the USA oil and gas boom and are sending their shills out telegraphing their intention to sabotage it, like they tried to with the Deep Horizon torch and sabotage job. Prince Charles is no more sane than King George the III. Drilling is still robust in the USA, with rig count running at 2x the rate they were during the last boom in the 70.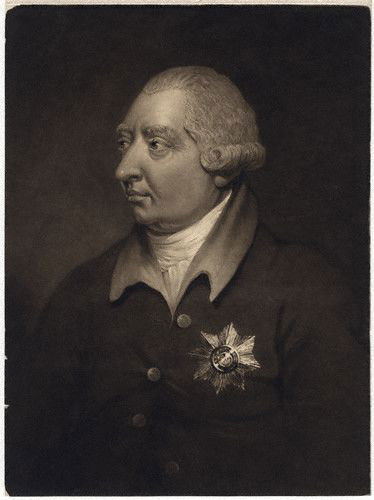 The oil markets revolve around Jewish greed, and war crimes. The Sauds who call England their 2nd home, are Sephardi installed by London. The Bin Ladens, the 'Bechtels' of the middle east and Asia are Yemenite Jews and most of the Gulf Arab Shieks are married into the Saud family now. The English are Hebraics, and their Anglo-Jewish kin like the Rockefellers and Bushs will do anything including murdering heads of state to keep the price of oil high and rape the middle class and transfer money to their pockets. Solar will eventually make paupers of the Rothschilids and Windsors which is why they are considering WW3 and taking some major oil producing regions off line 'forever' with Nuclear weapons. Prince Charles is just another Greasy Rothschilds and most of the current problems , including the Iraq/Afghanistan war were his doing and idea as his senile father turned the reins of world government over to him.
USA markets are reaching for new highs again today and the SP wants that all time high. It is sort of Obama and Bernanke congratulating themselves on their market manipulation, handing money out to the banks, getting inflation to flow to the bottom line of the SP500 by raising prices and squeezing labor and commodity prices.
I will be kicking back for the rest of the trading day but may post some more newslinks. I will post the closing prices at some point. The Chabadniks do wear even someone as indomitable in the work  as myself out some times. This websites very existence is a miracle and an affront the Talmud god , lucifer who does not like the light of the truth at all, and certainly no one despises this blog like the nemesis of Truth Crazy Chuck of England. Say high to the Royal @shole of London and letting him Know we are Chronicling his empire going down in flames. All mad men in History who called themselves gods like Prince Charles has have been destroyed by the Lord in short order.
USA Economic Release Summary
(US) Q4 Current Account Balance: -$110.4B v -$112.5Be
(US) Feb Producer Price Index M/M: 0.7% v 0.7%e; Y/Y: 1.7% v 1.8%e
(US) Feb PPI Ex Food & Energy M/M: 0.2% v 0.1%e; Y/Y: 1.7% v 1.7%e
(US) Initial Jobless Claims: 332K v 350KE (7-week low); Continuing Claims: 3.204M v 3.090Me
(CA) Canada Q4 Capacity Utilization Rate: 80.7% v 80.7%e
(CA) Canada Jan New Housing Price Index M/M: 0.1% v 0.1%e; Y/Y: 2.2% v 2.3%e
(PL) Poland Jan Current Account: -€1.6B v -€1.5Be; Trade Balance: +€5M v -€423Me; Exports: €12.2B v €11.9Be; Imports: €12.5B v €12.4Be
(PL) Poland Feb CPI M/M: 0.0% v 0.2%e; Y/Y: 1.3% v 1.5%e
(PL) Poland Feb M3 Money Supply M/M: 0.8% v 0.5%e
-EU Closing Summary
Maybe as you can tell, the ZGR is having a wild battle with the Chabadnik hackers today. So far, we are even and it remains a Gentile David Versus the Jew Goliath struggle and the immense financial and technical power of the Jews to keep this website up and running. The Jews don't like you to remind them that David was descended from Ruth a gentile. God chose a Gentile to lead you wicked Jews, and Jesus had none of your DNA. Think about that one Jews.
As I mentioned earlier you can run IPSEC/L2TP, have a fairly robust and secure OS/Browser but if you have applications like Java which you simply can't get around or WP, you're vulnerable to say nothing of the daily virus attacks. I was attacked with the Stuxnext virus shortly after Fukushima and thought I was going to have to burn my computers to the ground and replace them before I finally eradicated that nasty thing. Given how obscure this blog is, at some point, if I get the time, I'm going to go on the offensive, and they will regret their evil. There is no excuse for these evil Jews and their allies in Andover, England. What a nasty satanic cult World Jewry is, you really can't make any excuses for their generational evil and satanism. As the Bible says the son of the flesh, wars with the son of the Spirit. Jews are relentless in their evil and desire to keep everyone in their politically correct thought control corral like the current Zionist boot licking Pope Francis. Watch him visit Israel and put on the Skull cap mocking the crucifixion of Christ, rather than telling the Jews to repent. I have one word for you evil Kikes, repent. You're really started to get me upset with the time you steal from me. If you don't like the truth, just don't read it.
Here is the Pope said today espousing continuing to work with world Zionism. Maybe you Catholics should quit having Rothschilds manage your money.
I sincerely hope I can contribute to the progress there has been in relations between Jews and Catholics since the Second Vatican Council in a spirit of renewed collaboration.
Pope Francis
Did Jesus Collaborate with the Jews? Nope he told them to repent or face hellfire and to quit lending to everyone at Usury. I have the same message for you wicked Jews.
Europeans markets opened to yet more poor data but were rallied nevertheless. Highlighting the drastic situation was Greek unemployment rising to 26 % and EU employment falling yet again below expectations in q4 by -.3 % , and -.8 % y/y.
This current EU summit is to try and save face as France will run at least a 3.7 deficit this year, and no matter what the Germans say they will have to cave in on big deficits as Europe is at the point of revolution.
The Germans obliviousness to the situation in the rest of Europe is truly remarkable, as well as their continued allowance of the corruption of the City of London , in which their largest bank DB is complicit. If you look at the DAX tape it is ragged and full of gaps and wilds swings which is little more than the Bundesbank trying to jam shorts up. The German Bund market is certainly not suggesting any kind of rotation out of stocks, but peripheral money is flooding into Germany as the last man afloat in the EU. The harder Germany squeezes the rest of Europe, trying to induce reform, that is not forthcoming in any kind of meaningful way, the better their economy does until the Germans cause a cascading bank default in the periphery and Draghi has to do another LTRO or OMT direct.  The  German Institute IWH raised its 2013 GDP growth forecast to 1.3% from 0.7% prior to counter the poor data we have seen out of Europe this week.
The European Central Bank is looking to hire around 800 new supervision staff over the next year to fulfill its new role as Europe's single banking watchdog, two people familiar with the matter said today, reported the WSJ. Nowotny  commented that he expected momentum in EMU growth to improve over the course of 2013. He added that changes in monetary policy is not appropriate at this stage and would have been inappropriate to cut rates at the March policy meeting. Euro-Zone members' structural problems were improving. ECB's Demetriades commented that Cyprus was a systemic risk and a bailout agreement needed to be in place by end of March. He added that inflation mid-point of 1.3% in ECB Staff Projections was not too low to require action. ECB official commented that the Troika had noted that Greece made significant progress in reforms and the Troika would take a short break and return to Athens in early April to continue work as a few issues remained, while omitting the major break down  between Greece and the Troika on government job cuts that was covered in the Greek press. Greece said it would be getting it's next chance, simply as they know Merkel and the Germans won't let them go under until after the Merkel's September election.  Greece FinMin Stournaras commented in the press that it would not alter deadline and terms for banks to meet recapitalization requirements. The Greek stock markets were not buying the Troika/Political blather.
SNB statement following its rate decision reiterated its view to enforce EUR/CHF floor of 1.2000 with utmost determination and would be ready to take further measures if necessary. CHF currency appreciation would have serious impact on economy and would compromise price stability. It added that it saw no risk to inflation in foreseeable future but downside risks for domestic economy remained considerable
Norway Central Bank commented in its rate decision that the Key Rate would be kept low longer than previously anticipated with the first hike now seen in spring 2014. Inflation remained low and prospects that it would take longer for inflation to move up to the target level. Economic growth remained solid they said. They said the NOK currency was  in line with their October forecast.
The Bank of Italy, unexpectedly  told  banks which have recorded a loss in 2012 or have Core Tier 1 Capital below the BOI target not to pay a dividend and Italian banks stocks were hammered. Italy will ask its European Union partners to grant it more flexibility in its budget deficit objectives to help efforts to boost its stagnant economy, Prime Minister Mario Monti said on Thursday."Reasonable margins for flexibility have been introduced and we will ask to be able to avail ourselves of these margins," he told reporters as he went into the meeting in Brussels. Italians politicians wisely kept their big mouths shut today as Pope Francis was center stage.
Portugal will embark upon a European road show over the next week to promote its sovereign debt.
The  BOE quarterly bulletin said Gilts  likely to gain from Osborne's decision to claim gain from cash transfers. BOE's Bailey said the UK has not seen much impact from Moody's rating downgrade and  they said the BOE has not asked the goverment to recapitalize RBS or Lloyds.
In stocks at mid day,   Lufthansa +3% (guided FY13 op profit higher y/y), K&S +3% ( short-covering), HeidelbergCement +2% (FY results above lowered ests), Leg Immobilien +1% (broker moved); SGL Carbon -3% (FY results below ests), Volkswagen -2.5% (reaffirmed FY13 guidance), Wacker Chemie -2% (guided FY13 profits lower y/y), Altran +2.5% (swung to profit in FY12), Generali +5% (guided FY13 op profit higher y/y), Eni +1.5% (asset sale), Bucher +2% (FY results above est), Holcim +1% (joint venture ); Oerlikon -2% (CEO fired).
Closing Prices
-Nabiullina 'the dove'.
Russia had its worst result this year for an auction of longer-dated bonds as ING Groep NV (INGA) said investors await clarity on central bank policy after President Vladimir Putin nominated a new chairman.The government sold 1.89 billion rubles ($61 million), or 22 percent, of the securities maturing in July 2022 at an average yield of 6.87 percent, the Moscow Exchange said in a statement yesterday. That's the top end of the Finance Ministry's guidance and compares with a rate of 4.82 percent for similarly rated Mexican debt maturing in June of the same year. Bank Rossii directors will leave rates unchanged at a meeting tomorrow, according to a Bloomberg survey of 28 economists. Photographer: Alexander Zemlianichenko Jr./BloombergPutin on March 12 nominated Elvira Nabiullina, his current economic aide and a former economy minister, to run Bank Rossii when current Chairman Sergey Ignatiev's term expires in June. The "uncertainty" over what the appointment means for policy on inflation targeting compounded the Finance Ministry's "aggressive" pricing for the sale, according to Dmitry Polevoy, an analyst at ING Groep NV in Moscow."There is now less certainty, at least until Nabiullina assumes her post and takes her first steps, as to why you should buy OFZs, especially long-term securities," he said by e-mail.The government sold all 4.21 billion rubles of five-year bonds on offer at a second sale yesterday after reducing the offering from 20 billion rubles. The government placed about 27 percent of an offering of 2023 debt on January 16, according to Finance Ministry data.Konstantin Vyshkovsky, the Finance Ministry's debt department head, was unavailable for comment yesterday.
http://www.bloomberg.com/news/2013-03-14/auction-bombs-as-ing-awaits-central-bank-clarity-russia-credit.html
-FED making noise to cover some of its naked banksterism … won't happen
A proposal by the Federal Reserve Bank of Dallas to limit government support for banks could force JPMorgan Chase & Co. (JPM) and Bank of America Corp. to shrink their U.S. consumer and commercial-lending units by more than half.The plan would cap assets at deposit-insured divisions of the largest U.S. financial firms at about $250 billion and wall off investment banking from traditional lending, Dallas Fed Executive Vice President Harvey Rosenblum said in an interview. The limit is needed to allow the Federal Deposit Insurance Corp. to shut a failed bank without using taxpayer funds, he said.Rosenblum and his boss, Dallas Fed President Richard Fisher, join a chorus of Democratic and Republican policy makers in expressing dissatisfaction with efforts to assure that banks are no longer too big to fail. FDIC Vice Chairman Thomas Hoenighas called for breaking up the largest lenders and SenatorSherrod Brown, an Ohio Democrat, for limiting their size."While we enact high and deep Chinese walls between commercial banking and the rest of the megabanks' operations, we also need to make sure the deposit-insured units are of a size that they can be closed and resolved quickly," Rosenblum said. "Commercial banking is risky enough on its own."Fisher revealed the outlines of the proposal in a Jan. 16 Washington speech. He didn't specify what the cap would be at the time. The two wrote an op-ed piece for the Wall Street Journal this week defending their plan to make traditional- banking units "too small to save" without putting a dollar amount on the limit.
http://www.bloomberg.com/news/2013-03-13/dallas-fed-cap-seen-shrinking-u-s-banking-units-by-half.html
These guys are just positioning themselves to try and take the reins over from the NY FED gang that does most of the damage. This QE4 is all about pumping the banks bottom line up by squeezing savers and granny. 
-BOI panics after MP revelations, no bonuses for "youse wise guys"
The Bank of Italy told Italian banks to further hike provisions they set aside against bad debts to reflect the worsening economic scenario and asked lenders which posted losses not to distribute dividends or bonuses.The statement came after the central bank carried out an audit of Italian banks' 2012 accounts which forced some lenders to hike their loan loss coverage."It is…necessary that the banks adjust their total loan loss provisions to the current and future development of the economic context," the Bank of Italy said.The central bank added that it expected a "significant reduction" of bonuses on 2012 results.The Bank of Italy expects the Italian economy to contract by 1 percent this year while rating agency Fitch said it expected gross domestic product to fall by 1.8 percent as it downgraded Italy's sovereign debt rating last year. A protracted economic crisis has boosted bad loans among Italian banks, which represented on average 12.2 percent of total loans at the end of last year from 4.5 percent in 2007.The deterioration of the quality of credit has forced banks to hike the coverage of bad debt to 50.6 percent from 42.3 percent before the crisis, the central bank said.The Bank of Italy's recommendations triggered an initial sale of Italian bank stocks on Thursday. Shares in Intesa Sanpaolo, UniCredit, UBI Banca, Banca Popolare di Milano and Banco Popolare fell before regaining ground.The FTSE MIB in Italy briefly pared gains on the news, but traded 1.84 percent higher on Thursday afternoon.The central bank, which is responsible for oversight of domestic banks, conducted confidential inspection lasting two or three months at 20-30 large listed banks, two sources told Reuters earlier this month.The soundness of the country's real estate sector was also questioned, even though Italy does not face a Spanish-style property crisis.The sources said the central bank told banks to be more rigorous when assessing the value of real estate assets, which do not always reflect the fall in real estate market prices. CNBC
-Markets
12:01 p.m. EDT 03/14/13Major Stock Indexes

12:00 p.m. EDT 03/14/13Treasurys

11:51 a.m. EDT 03/14/13Futures

12:01 p.m. EDT 03/14/13Currencies
-The price of silence…PIMCO payoff
A former junk bond portfolio manager at PIMCO, the $2 trillion money management firm, claimed he was fired last year in retaliation for reporting financial misconduct at the firm to U.S. regulators, court papers show.In a complaint filed on March 5 in an Orange County, California state court, Jason Williams, 36, said PIMCO fired him last March after he reported that senior managers were involved in a variety of improper activities, including at the height of the recent global financial crisis.He alleged that these activities included insider trading; the manipulation of the price of an exchange-traded version of PIMCO Total Return, the world's largest bond fund; and the alleged overvaluing and public recommendation of securities that PIMCO was "aggressively" selling at the time.The lawsuit had sought compensatory and punitive damages, but Williams dismissed the lawsuit without prejudice three days after it was filed. Lawyers for Williams and PIMCO are in talks to resolve the dispute, according to a person with direct knowledge of the matter, who was not authorized to speak publicly. Reuters
No wonder Gross and El Erian have been such water boys for the CB lately. Make your deal with the devil and it looks good for awhile.
-JPM; GS: We always Win because we help the CB 'manage' commodity futures prices..
Goldman Sachs Group Inc. (GS) ranked No.1 in commodities revenue in 2012, according to analytics company Coalition.JPMorgan Chase & Co. (JPM) had the second-biggest revenues from commodities and Morgan Stanley (MS) came third, London-based Coalition said in a report e-mailed today. Spokesmen for the three banks declined to comment. Barclays Plc and Bank of America Merrill Lynch were the strongest performers when measured against 2011 returns, according to the report.Commodities revenue at the 10 largest banks slumped 24 percent last year to $6 billion, Coalition estimated in February. The Standard & Poor's GSCI Spot Index of raw materials climbed less than 0.3 percent in 2012, the worst performance in four years, and is little changed in 2013. The gauge's 100-day historic volatility last year reached the lowest level since at least 2002, when the data compiled by Bloomberg started."Low volatility and reduced client activity" spurred a drop in commodity revenues in 2012, Coalition said in a report last month. Increasing concerns about regulation and capital sensitivity also led banks to re-examine commodity strategies, it said. The Volcker rule ban on proprietary trading and rules designed to increase transparency in derivatives markets are among regulations mandated by the Dodd-Frank Act awaiting completion by U.S. authorities.Deutsche Bank AG, Barclays and UBS AG were among "tier two" performers, rated No. 4 to No. 6 for commodity revenues, Coalition said today without providing the banks with specific rankings. BAML, Citigroup Inc. (C) and Credit Suisse were in "tier three," ranking No. 7 to No. 10. Barclays said in February it would shut its speculative agricultural trading, Deutsche Bank has cut power and natural gas traders in the U.S. and Europe, and UBS is ceasing to trade oil, industrial metals and agricultural products. JPMorgan was the largest investment bank, with $24.1 billion in revenue and $14.4 billion in fixed income, currencies and commodities, Coalition said. Goldman Sachs was the second- largest investment bank, followed by Citi, BofAML and Deutsche Bank tied for the third-largest ranking, according to the report. BBN
-Senator Elizabeth Warren, who set up the Consumer Financial Protection Bureau before seeking office, said Republicans preventing a vote on Richard Cordray as the agency's director are "keeping the game rigged.""Blocking Rich Cordray is about weakening the agency," Warren, a Massachusetts Democrat, said in comments prepared for a Consumer Federation of America conference in Washington. "Blocking Rich Cordray is about keeping the game rigged, keeping the game rigged so that consumers remain in the dark- and a few bad actors can rake in big profits." MW
Republicans the party of JPM and GS
- The Senate Judiciary Committee on Thursday approved a renewed assault-weapons ban, advancing the measure to the Senate floor where it will face intense resistance from Republicans and other gun-rights supporters. The bill was approved by the committee on a party-line, 10-8 vote. Chief sponsor, Sen. Dianne Feinstein, D-Calif., said she knows "the road is uphill" for the legislation, but sought to press her colleagues to consider the bill. "Are we going to stand with the thousands of police chiefs and law enforcement officers who do support this bill? Are we going to stand with the victims of gun violence?" she said, stressing that the bill does not take "any weapons away from anybody" but would ban future purchases. Republicans, though, described the legislation — which comes nearly a decade after the last assault-weapons ban expired — as an ineffective response to a genuine problem. Fox News
-Back in the saddle after the hack
-Abe's Famous Last Words "hyperinflation not possible"
Gold In Euro, $US, $A, And Yen
Weekly bar chart – semi-log scale
Gold in Euros, U.S. Dollars, Aus. Dollars, and Yen.
All charts with 20 week (100-day) Moving Averages.
http://www.the-privateer.com/chart/g-multi.html
Then the sword to the gut. 
-Asia Closing Prices
-1013 Europe Credit Market Update
German 10y 1.47-0.01, 0.86%
Italy 10yr 4.61-0.00, -0.10%
Spain 10yr 4.85+0.09, -1.79%
  Spain Debt Agency (Tesoro) sold total €803M of 2029, 2040 and 2041 bonds in a  special auction. Rates moved up quite a bit  from last auction
Sold €134M in 6% Jan 2029 bonds; Avg Yield: 5.224% v 5.787% prior, bid-to-cover 4.1x v 2.02x prior; Maximum Yield 5.258% v 5.822% prior; Tail 3.4bps v 3.5bps prior
Sold €304M in 4.9% 2040 Bono bond; Avg yield 5.434% v 5.893% prior, bid-to-cover 2.4x v 2.09x prior, Max Yield 5.445% v 5.928% prior; Tail 1.1bps
Sold €365M in 4.70% July 2041 Bono bond; Avg Yield 5.432% v 5.696% prior; Bid-to-cover: 2.1x v 2.00x prior; Maximum Yield 5.454% v 5.705% prior; Tail 2.2bps v 0.9bps prior
-J.P. Morgan has revised higher its forecast for U.S. economic growth following stronger-than-expected retail sales in February.The bank now expects annualised first-quarter U.S. gross domestic product to grow 2.3%, compared with an earlier forecast of 1.5%.U.S. retail and food-service sales increased 1.1% in February, nearly double the figure expected by economists–a sign consumers are gaining confidence and spending more despite higher taxes and gasoline prices.It was the fourth straight monthly gain and the biggest rise since September.J.P. Morgan said in a note to clients that the retail-sales report implied consumer spending would rise at close to an annualised 2% pace in the first quarter of 2013.
-Grind it higher PPT
9:58 a.m. EDT 03/14/13Major Stock Indexes

9:57 a.m. EDT 03/14/13Treasurys

9:48 a.m. EDT 03/14/13Futures

9:58 a.m. EDT 03/14/13Currencies
- Xi election 3000 delegates-2999 yes and only 1 no vote.
That is how the Anglo-Jews in the USA want elections to run. You get your choice of  Anglo-Jew A,  a Windsor relative and in alternating cycles a Rothschilds relative and everyone votes for them except the one dead man. No wonder David Rockefeller the Jew loves Communist China so much.
-EU Session Economic Release Summary
The Data gets worse in Europe yet their stock markets keep going up. At least in the USA the data is faked to go up. I'm not going to live blog the Europe sessions, ex maybe on key days like the PMI nights or ECB meeting days, and even then I don't want to give away too much to the filthy whores in London. Typically if I m not awake I set an alarm get up and watch the key data, adjust my trading program and go back to what I normally do. Eurotrash baby , Eurotrash. The Central Banksters, are crucifying the Europeans having done so to the American people back in 2007. These people are vampires, they are not human. You can see why Jesus beat the Usury crowd with a whip and it was not counted by God as sin. Every English banker should be beaten, the lot of them are crooks and frauds with none of their own money in their banks. Just counterfeiters. Modern Central banking is pure counterfeiting and wealth transfer to the royals through inflation. Prince Charles runs it all with his first cousin Jacob Ratschilds. Who invented all this garbage but John Maynard Keynes. BIS/IMF/ modern Central banking, deficit spending, all his filth. I would love to see that English Queer and what his punishment is. Without Keynes no WW1 and WW2 and WW3. He and Bertrand Russel, the mad men who conceived it all. Rothschilds agents just made it happen according the Royals plans.
———————-
 (EU) Euro Zone Q4 Employment Q/Q: -0.3% v -0.1% prior; Y/Y: -0.8% v -0.6% prior
(GR) Greece Q4 Unemployment Rate: 26.0% v 24.8% prior
(RU) Russia Feb YTD Budget Level (RUB): -259.5B v -81.3B prior to Budget Level to GDP Ratio: -2.7% v -1.8% prior
(FI) Finland Feb CPI M/M: 0.6% v 0.5%e; Y/Y: 1.7% v 1.6% prior
(FI) Finland Jan Final Retail Sales Volume Y/Y: +1.5 v -0.3% prelim
(HU) Hungary Jan Final Industrial Production M/M: 2.9% v 2.9% prelim; Y/Y: -1.4% v -1.4% prelim
(CZ) Czech Jan Retail Sales Y/Y: -0.5% v -2.2%e
(ES) Spain Jan Adjusted Real Retail Sales Y/Y: -10.2% v -11.1%e; Real Retail Sales Y/Y: -9.0% v -10.2% prior
(PH) Philippines Central Bank (BSP) leaves Overnight Borrowing Rate unchanged at 3.50%, as expected; Cuts Special Deposit Account Rate (SDA) by 50bps to 2.50%
(EU) ECB: €197M borrowed in overnight loan facility vs. €16M prior; €112.9B parked in deposit facility vs. €149.6B prior
(CH) SNB left the 3-Month Libor Target Rate range unchanged between 0.00-0.25% and maintained the floor in EUR/CHF at 1.2000, both as expected
(NL) Netherlands Jan Trade Balance: €4.0B v €3.3B prior
(NL) Netherlands Jan Retail Sales Y/Y: -0.5% v -4.1% prior
(SE) Sweden Feb Unemployment Rate: 8.5% v 8.4%e; Unemployment Rate Seasonally Adj: 8.2% v 8.1%e
(NO) Norway Central Bank (Norges) left its Deposit Rate unchanged at 1.50%, as expected but lowered the Rate Path Outlook
(CZ) Czech Jan Current Account: (CZK): 6.0B v 10.0Be
 (ZA) South Africa Jan Gold Production Y/Y: -8.1% v -21.2% prior; Mining Production Y/Y: +7.3% v -4.2%e 
(JP) Japan Feb Final Machine Tool Orders Y/Y: -29.8% v -21.5% v prelim
(IN) India Feb Monthly Wholesale Prices (WPI): 6.8% v 6.6%e 
(HK) Hong Kong Q4 Industrial Production Y/Y: +1.3% v -0.1% prior
(HK) Hong Kong Q4 Producer Price Y/Y: -1.1% v -1.4% prior
-Markets
9:34 a.m. EDT 03/14/13Major Stock Indexes

9:33 a.m. EDT 03/14/13Treasurys

9:24 a.m. EDT 03/14/13Futures

9:34 a.m. EDT 03/14/13Currencies
-931 Major Indexes
I sold my DAX long position I opened at the EU start. The DAX short is open. I think they will try and  grind the market higher today at the UST/ESF.
-Ha, ha. my dog came in and stepped on my surge protector main power switch. Good thing I had a back up system running. Ha, ha.
-European leaders are loosening the economic shackles once demanded by Germany as the recession and mounting unemployment in southern Europe shove aside the debt crisis as the euro area's biggest headache.A two-day Brussels summit starting today will endorse plans for "structural" assessments of national budgets, according to a draft statement, using code for granting countries such asFrance, Spain and Portugal extra time to bring down deficits. BBN
-917
-Ahead of the USA data, I went Long the DIA/SPY/DAX, and covered some shorts. I will buy the opening long the DIA/SPY and attempt to establish the short higher. So many people have been layed off in the USA what are we are seeing is layoffs finally slowing after 4 long years under Obama, but there is no tick up in hiring. CEOs, see article in the newslinks are luke warm at best about the USE. And all that took was 200 billion dollars of deficit spending in Feb.
-WSJ Front Pages Gold/Silver Manipulation story
U.S. regulators are scrutinizing whether prices are being manipulated in the world's largest gold market, according to people familiar with the situation.The Commodity Futures Trading Commission is examining the setting of prices in London, in which a handful of banks meet twice daily and set the spot price for a troy ounce of physical gold, the people said.
The CFTC is looking at issues including whether the setting of prices for gold—and the smaller silver market—is transparent. No formal investigation has been opened, the people said.
The inquiry comes as regulators expand their review of global financial benchmarks in the wake of an interest-rate rigging scandal. Three large banks have agreed to pay a total of $2.5 billion in penalties over alleged manipulation of the London interbank offered rate, or Libor, and more than a dozen financial firms are still under investigation.
The daily gold price set by a group of banks affects jewelry prices world-wide and determines how much mining companies earn selling raw metals to refineries.
It also helps determine the value of derivatives whose prices are tied to the metals. U.S. commercial banks had $198 billion of precious metals-related contracts outstanding as of Sept. 30, 2012, according to the Office of the Comptroller of the Currency.
The CFTC's move is the latest sign of a once-obscure regulator flexing its muscle in the wake of the financial crisis. The agency, headed since 2009 by Gary Gensler, a former Goldman Sachs Group Inc. GS +0.04% executive, has played a leading role in the world-wide interest-rate investigation.
Mr. Gensler has called for reforms to Libor and other benchmarks that would require them to be based on actual transactions, rather than estimates submitted by industry firms. Mr. Gensler is co-chairman of a task force of international regulators examining these benchmarks, which plans to issue a new set of guidelines this spring.
"The idea that pervasive manipulation, or attempted manipulation [of interest rates], is so widespread should make us all query the veracity of the other key marks," said CFTC Commissioner Bart Chilton at a Feb. 26 roundtable in Washington on financial benchmarks. "What about energy, swaps, the gold and silver fixes in London and the whole litany of 'bors'?" he said, referring to Libor, Euribor and other benchmarks.
In the Libor case, traders allegedly manipulated data provided to the industry organization that publishes the benchmark rate in an effort to create profitable trades. BarclaysBARC.LN +1.26% PLC, Royal Bank of Scotland Group RBS.LN +0.90% PLC and UBS AG have reached settlements, and more than $1.2 billion of their fines have gone to the CFTC.
CFTC officials have said Libor caught their attention because the agency had brought a series of cases in 2003 to 2005 sanctioning firms and traders for trying to manipulate natural-gas prices by reporting fake information to firms that compile energy indexes.
The CFTC began investigating complaints of misconduct in the silver market in 2008 after some investors argued that a steep price decline that summer was the result of market manipulation.
The CFTC never announced results of that investigation or officially confirmed it had closed.
A CFTC spokesman didn't respond to requests for comment.
The potential for manipulation of the London price-setting has long been a subject of debate in the gold and silver markets.
"It's always been on the mind of those who dwell on conspiracy theories," said Kurt Pfafflin, a senior metals broker with Daniels Trading in Chicago. He said he doesn't believe spot prices are being manipulated.
The price settings, which date to 1897 in the case of silver and 1919 for gold, now take place now via conference calls among banks. The gold calls occur at 10:30 a.m. and 3 p.m. London time. The silver call occurs once daily at noon.
The London gold price setting involves units of five banks: Barclays, Deutsche Bank AG, DBK.XE +2.47% HSBC Holdings HSBA.LN +1.61% PLC, Bank of Nova Scotia BNS.T -0.96% andSociété Générale GLE.FR +1.98% SA. The silver pricing involves Bank of Nova Scotia, Deutsche Bank and HSBC.
Spokesmen for Barclays, HSBC and Deutsche declined to comment.
Representatives from the other two banks couldn't immediately be reached.
Trading of physical gold on the spot market and trading of gold futures contracts continues alongside these teleconferences in their respective markets in London and New York, and doesn't pause while the price setting is decided.
The price settings are "very much done on a demand-supply basis until a price is arrived at. It's fully transparent. It's nothing like Libor," said a spokesman for the London Bullion Market Association, which sets the standards for the quality of gold and silver traded in the London market. It doesn't run the pricing.
http://online.wsj.com/article/SB10001424127887324077704578358381575462340.html
Notice we can't even get the spokesperson name from the LBMA. This despite direct testimony from one of the LBMA former traders that daily manipulation does go on. Obama/Holder will probably kill this as it is a key to USA /UK/ECB economic policy. The free ride for London to cheat and steal until their entire fractional reserve will go on I suspect. London fixes everything. The English are filthy pirates. They invented and foisted off on the world these CDS products.
-854 Europe
-Physicists announced Thursday they believe they have discovered the subatomic particle predicted nearly a half-century ago, which will go a long way toward explaining what gives electrons and all matter in the universe size and shape.The elusive particle, called a Higgs boson, was predicted in 1964 to help fill in our understanding of the creation of the universe, which many theorize occurred in a massive explosion known as the Big Bang. The particle was named for Peter Higgs, one of the physicists who proposed its existence, but it later became popularly known as the "God particle."The discovery would be a strong contender for the Nobel Prize. Last July, scientists at the European Organization for Nuclear Research, or CERN, announced finding a particle they described as Higgs-like, but they stopped short of saying conclusively that it was the same particle or was some version of it.Scientists have now finished going through the entire set of data."The preliminary results with the full 2012 data set are magnificent and to me it is clear that we are dealing with a Higgs boson, though we still have a long way to go to know what kind of Higgs boson it is," said Joe Incandela, a physicist who heads one of the two main teams at CERN, each involving several thousand scientists. CBS
-Boeing Co said Thursday it will explain its proposed package of fixes for the batteries on its 787 Dreamliner in Tokyo on Friday, the first time company executives will openly discuss details of safety enhancements they hope will enable airlines to resume worldwide commercial service using the aircraft.Raymond Conner, CEO of Boeing Commercial Airplanes, and Mike Sinnett, head of Boeing's 787 program, will speak Friday morning to "provide details on the proposed permanent solution to the 787 battery issue." The solution aims to prevent possible overheating and fires in the 787′s lithium-ion batteries.Boeing said the 90-minute briefing will also be broadcast as a live webcast from 10 a.m. local time (0100 GMT). MW
-U.S. wholesale prices shot up a seasonally adjusted 0.7% in February, driven by a spike in gasoline costs. Gas prices jumped 7.2% in the biggest monthly gain since September. Excluding the volatile categories of food and energy, so-called core wholesale prices rose a smaller 0.2%, matching the increase in January, the Labor Department said Thursday. Economists surveyed by MarketWatch had predicted a 0.8% increase in the overall producer price index and a 0.2% rise in core PPI. Energy prices climbed 3.0% last month, as the cost of gasoline, natural gas, home heating oil and diesel all rose. Yet food prices fell 0.5%, largely because of a decline in the cost of fresh and dry vegetables. Over the past 12 months wholesale prices have risen an unadjusted 1.7. The core rate has also risen 1.7% in that span, down from 1.8% in January. That's well within the Federal Reserve's 2% to 2.5% target range for inflation and suggests there's little reason for the central bank to halt its latest economic-stimulus program. MW
-The U.S. current account deficit narrowed slightly to $110.4 billion in the fourth quarter, or 2.8% of gross domestic product, the Commerce Department reported Thursday. The deficit is the lowest since the third quarter of 2011. The narrower deficit in the fourth quarter was accounted for by increases in the surpluses of income and services. Economists had been expecting the deficit to widen to about $112 billion. The deficit in the third quarter was revised up sharply to $112.4 billion from the prior estimate of $107.5 billion. As a percentage of GDP, the deficit is just above the record low of 2.5% set in the second quarter of 2009. The deficit is still down sharply from the peak of 6.5% of GDP in the fourth quarter of 2005. Net financial inflows dropped to $58.4 billion in the fourth quarter from $68.3 billion. For the year, the current account deficit increased to $475 billion, or 3% of GDP, from $465.9 billion in 2011. This is the largest annual current account deficit since 2008. The U.S. has not had an annual current account surplus since 1991. MW
-Weekly U.S. jobless claims fell by 10,000 to a seasonally adjusted 332,000.
-Mitch Seavey became the oldest winner of Alaska's Iditarod dog-sled race at 53, one year after his son became the annual event's youngest champion.The older Seavey, a Seward, Alaska, resident who also won the Iditarod in 2004, finished the course in 9 days, 7 hours, 39 minutes, 56 seconds. His son Dallas finished fourth, a year after becoming the youngest winner at age 25.
-236 Futures
European and USA equity index  futures are slightly positive.
-208 Asia
Japan
Japan's Nikkei Average ends 1.2% up at 12,381.19. Lower house of Japan's Diet approves BOJ Gov. Nominee Kuroda, and Nakaso and Iwata as Dep Govs, as expected. Showdown  in the opposition controlled upper house over Iwata still ahead. PM Abe's Econ Advisor Hamada said USD/JPY at Y98-100 is a good level; acceptable for BOJ to purchase 10-yr JGBs. The Y/D surged when the lower house vote was in over 96 but faded into the close below 96.-208 Asia
Secretary of State John Kerry said that the United States has extended the exemption of Japan from its financial sanctions against Iran by six months, citing Tokyo's further reductions of crude oil imports from Tehran.
China
China's Xi Jinping was formally elected as President by parliament, and officially took over the reins. China PBOC to sell CNY18B in 28-day repos; PBOC set to drain Net CNY44B from market this week. The Shanghai composite rallied back to near flat, but HK remains down in the -.6 % range.
China NEA: Feb power consumption: -12.5% y/y.
Korea
Bank of Korea on hold at 2.75% as expected. Decision not unanimous for second consecutive meeting; Gov Kim seeks to diminish expectations of more easing, noting policy already accommodative and forecasting Q1 GDP to improve relative to Q4. The Kospi is flat.
Australia and New Zealand
Australia net employment change at the highest level in over 10 years, although gains are largely driven by part-time component (53.7K) vs full-time (17.8K). Labor participation rate also up a healthy 0.3pts to highest levels since mid-2012. Markets respond by repricing expectations of another RBA easing, sending Australian equities down by 1.18 %.
RBNZ leaves its cash rate unchanged as expected but slashes its GDP outlook to a range of 2-3% vs 2.5-3.0% prior. Gov Wheeler chose to give more attention to the worsening drought conditions and signaled it would keep OCR unchanged through the end of the year. Analysts had been gearing up for some removal of monetary stimulus in light of the increase in the housing prices, which were also mentioned in the statement. Among the more notable RBNZ Gov Wheeler comments after the decision, he saw potential scope for easing if NZD remains high, calling the kiwi dollar over valued by as much as 15%. The NZX finished up .92 %.
Economic Releases
(JP) JAPAN FEB TOKYO CONDOMINIUM SALES Y/Y: -10.9% V -5.4% PRIOR
(JP) Japan investors bought net ¥764.4B in Foreign Bonds last week vs sold net ¥885.4B prior week; Foreign Investors bought net ¥1.12T in Japan stocks last week vs bought net ¥269.6B in prior week
(AU) AUSTRALIA FEB EMPLOYMENT CHANGE M/M: 71.5K V 10.0KE (highest reading since 2003); UNEMPLOYMENT RATE: 5.4% V 5.5%E
(AU) AUSTRALIA FEB PARTICIPATION RATE: 65.3% V 65.0%E (highest since June 2012)
(AU) AUSTRALIA MAR CONSUMER INFLATION EXPECTATION: 2.3% V 2.2% PRIOR (5-month high)
(NZ) NEW ZEALAND FEB NON RESIDENT BOND HOLDINGS: 66.7% V 64.0% PRIOR
(NZ) RESERVE BANK OF NEW ZEALAND (RBNZ) LEAVES OFFICIAL CASH RATE UNCHANGED AT 2.50% (AS EXPECTED); Lowers GDP target range
(KR) BANK OF KOREA (BOK) LEAVES 7-DAY REPO RATE UNCHANGED AT 2.75%, AS EXPECTED
Equity
Bonds
Japan 10yr 0.63-0.02, 2.72%
U.S. 10yr 2.03+0.01, -0.37%
-"CEOs foresee somewhat better economic performance for the next six months, with improved expectations for sales and capital expenditures," Jim McNerney, chairman of the Washington-based Business Roundtable and chief executive officer of Boeing Co. (BA), said in a statement. "The relatively smaller improvement in the outlook for hiring, however, may reflect ongoing uncertainty and a wait-and-see attitude about the business climate in the United States." BBN
-Blackberry 10 selling like Hotcakes
BlackBerry (BBRY), the Canadian smartphone maker that rolled out a new lineup in January, said one of its "established partners" is buying 1 million BlackBerry 10 phones, the biggest order in the company's history."An order for 1 million devices is a tremendous vote of confidence in BlackBerry 10," Rick Costanzo, executive vice president of global sales for the Waterloo, Ontario-based company, said yesterday in a statement. "Consumers are ready for a new user experience, and BlackBerry 10 delivers. With strong partner support, coupled with this truly re-invented new platform, we have a powerful recipe for success." BBN
-China, the world's largest economy, will open its markets and allow its currency to float within five years, said Charles Li, chief executive officer of Hong Kong Exchanges & Clearing Ltd."China has to reform its interest-rate system," Li said yesterday during a panel discussion at the Futures Industry Association conference in Boca Raton, Florida. The value of the Chinese currency is limited by the government and is only allowed to rise or fall within a narrow range. Li said that system can't last forever. BBN
-Ha, ha .Dead Pigs picked out of water near HSBC, Citi Offices in Shanghai. Too bad the pig bankers therein were not porked out as well for the floatilla. Die banking pigs die.
-More U.S. homeowners were hit with new foreclosure filings in February, pointing to the challenges the market still faces even as the housing recovery gains traction, data from RealtyTrac showed on Thursday.Foreclosure starts were seen on 71,488 homes in February, up 10 percent from the month before, though that was still down nearly 25 percent from a year ago.
-U.S. regulators have agreed with four of the country's biggest banks that they will not have to hold shareholder votes at upcoming annual meetings over whether the institutions are too big.The Securities and Exchange Commission rendered its decision in nearly identical letters to JPMorgan Chase & Co, Bank of America Corp, Citigroup Inc and Morgan Stanley that were posted on the agency's web site on Wednesday.The letters said agency lawyers agreed with the banks that they need not conduct shareholder votes on proposals from labor and religious groups calling for bank directors to explore breaking up the companies.The four banks are among the six biggest in the country and are prominent in public arguments over ending too-big-to-fail bailouts.The SEC letters said there was "some basis" to agree with the banks that the break-up proposals were "vague and indefinite" and therefore should not be in proxy statements for votes at upcoming annual meetings.The proposals were filed by investment funds operated by groups including the AFL-CIO, the American Federation of State, County and Municipal Employees, and the Benedictine Sisters of Mount St. Scholastica.The proposals would have allowed shareholders to call for directors of the banks to appoint committees to consider "extraordinary transactions," including breaking up the companies. Reuters
-Another War the Europeans and English are suckering Americans into fighting for their oil and dope route interests. What 450 million people in Europe and the USA has to send troops? What garbage. Send the Eurotrash in London the bill.
GRAFENWÖHR, Germany — For the first time in a decade, active-duty soldiers will deploy to the small Balkan nation of Kosovo as the American contribution to the long-running NATO peacekeeping mission.The 525th Battlefield Surveillance Brigade out of Fort Bragg, N.C., will fly to Europe in April for training in Hohenfels before deploying to Kosovo, according to a U.S. Army Forces Command spokesman. It will be joined by smaller National Guard, reserve and other active-duty units to fill out capabilities, according to the official.The return of active-duty U.S. troops follows a decade of deployments by National Guard and reserve soldiers in place of units needed in Iraq and Afghanistan. With the withdrawal of U.S. troops from Iraq and the drawdown currently taking place in Afghanistan, more active-duty soldiers have become available for the Kosovo mission, according to the spokesman.A unit with the 1st Infantry Division made the last active-duty deployment, between November 2002 and July 2003, according to U.S. Army Europe…
http://www.stripes.com/news/active-duty-troops-to-deploy-to-kosovo-for-first-time-in-a-decade-1.211663
-Geopolitical Headliners
| | |
| --- | --- |
| | Updated March 14, 2013 – 12:32 AM EDT |
-Welcome Back
Luke 6:36
Be ye therefore merciful, as your Father also is merciful.
-Economic Calendar
Newslinks
-Hedge fund closures keep rising http://on.ft.com/XM0n1k 
-Elitist continue to push war with Iran
http://www.infowars.com/elitists-continue-to-push-for-war-with-iran/
-Senate Finance Committee to begin meetings with goal of rewriting U.S. tax code http://bloom.bg/Zreas4 
-SNB Keeps Up Franc Defense as Euro Crisis Risks Persist
http://www.bloomberg.com/news/2013-03-14/snb-vows-to-keep-up-franc-defense-as-euro-crisis-risks-persist.html
-China tightens loans to LGVFs
http://www.nytimes.com/reuters/2013/03/14/business/14reuters-china-loans-rules.html?src=busln&_r=1&
-Goldman Ranked No. 1 in Commodities in 2012, JPMorgan Second
http://www.bloomberg.com/news/2013-03-14/goldman-ranked-no-1-in-commodities-in-2012-jpmorgan-second-1-.html
-Samsung Needs No Steve Jobs as Low-Key Shin Showcases Galaxy
http://www.bloomberg.com/news/2013-03-14/samsung-needs-no-steve-jobs-as-low-profile-shin-showcases-galaxy.html
-Democrats slow to back Obama on Medicare and Social Security cuts
http://www.washingtonpost.com/business/economy/senate-democrats-budget-challenges-obama-on-medicare-social-security-cuts/2013/03/13/b17a39c2-8c12-11e2-b63f-f53fb9f2fcb4_story.html
-Google Reader Is Closing—And People Are Absolutely Freaking Out (GOOG)
http://www.sfgate.com/technology/businessinsider/article/Google-Reader-Is-Closing-And-People-Are-4352901.php#ixzz2NWRIlLUr
-SoCal home prices up 21%; February sales volume hits 6-year high
http://www.latimes.com/business/money/la-fi-mo-home-prices-20130313,0,1196980.story
-Import Prices in U.S. Climbed in February as Energy Costs Jumped
http://www.bloomberg.com/news/2013-03-13/import-prices-in-u-s-climbed-in-february-as-energy-costs-jumped.html
-EU Summit Set to Loosen Deficits
http://www.bloomberg.com/news/2013-03-13/eu-summit-set-to-loosen-deficit-shackles-as-unemployment-climbs.html
-USA Jobless Claims Fall
http://www.bloomberg.com/news/2013-03-14/jobless-claims-unexpectedly-fall-as-u-s-labor-market-improves.html
-Wholesale Prices in U.S. Rose in February on Fuel Costs
http://www.bloomberg.com/news/2013-03-14/wholesale-prices-in-u-s-climbed-in-february-on-fuel-costs.htm
-USA current Account Deficit Narrows
http://www.businessweek.com/news/2013-03-14/current-account-deficit-in-u-dot-s-dot-narrowed-1-dot-8-percent-in-fourth-quarter
-Volkswagen to boost China production to offset weak Europe http://reut.rs/12Sm9Ew 
-CERN Claims Higgs Boson found
http://www.cbsnews.com/8301-205_162-57574247/scientists-say-theyve-found-a-god-particle/
-Iranian oil shipments grew 13% in February even as new sanctions implemented http://bloom.bg/WHwhNE 
-Beijing's property curbs forcing up rents for 7.7 million residents blocked from buying homes  http://bloom.bg/ZI2tgz 
-CEOs grow more optimistic about U.S. economy for first time in a year http://bloom.bg/ZIJfqY 
-Boeing speeding up efforts for upgrades of twin-aisle 777 jet, including roomier interior http://bloom.bg/Xv4SPX 
-President Obama said he wants to find common ground on revamping tax code
-China to free currency in 5 years, says Hong Kong Exchanges' Li http://bloom.bg/WcJfSy 
-Bank of Korea holds rates as Park administration eyes stimulus http://bloom.bg/ZMQ2lT 
-Shanghai retrieves 6,600 dead pigs as Zhejiang farm confesses to dumping | http://bloom.bg/YsSmKa 
-Australia's interest-rate reduction cycle may end with biggest job gain in 13 year http://bloom.bg/YavtPE 
-Japan lower house approves BOJ nominees, upper house votes Friday http://reut.rs/X8OUVM 
-CERN scientists say particle is no "super-Higgs" http://reut.rs/ZnBAP1 
-Accord between JPMorgan, MF Global parent gets court approval http://reut.rs/WIy8C6 
-China's Xi appointed president, completes rise to the top http://reut.rs/ZoAW3X 
-From Ethiopia to Vietnam, researchers map reach of English-made government spy software
Notice the Wapo trying to pin this English firms spy software on the Germans. Typical, Zionist trick.
http://www.washingtonpost.com/world/europe/from-us-to-vietnam-researchers-map-reach-of-german-made-surveillance-software/2013/03/13/36107fec-8bf1-11e2-af15-99809eaba6cb_print.html