Headliners
-China enacts 20% levy on capital gains by sellers to rein in house prices
-Druckenmiller : "a storm coming, maybe bigger than the storm we had in 2008, 2010″
-Sequesteration in USA takes effects as talks fail!!
-Obama denies he is a dictator " I am not a dictator". Freudian Slip
-Pound Drops below 1.50/$ and Euro below 1.30/$
-Organization of Petroleum Exporting Countries raised output by 97,000 barrels to 30.7 million a day in February
-JPMorgan Grabs No. 1 Underwriter Spot Spurred by Debt Refinance
-China plans bond overhaul to fund $6 trillion urbanization
-EU Unemployment ticks up 11.9 % in Jan-New Record
-Italian Manufacturing PMI (Feb) M/M 45.8 vs. Exp. 47.5 (Prev. 47.8)
-Italian Unemployment Rate SA (Jan P) M/M 11.7% vs. Exp. 11.3% (Prev. 11.2%, Rev. to 11.3%), highest since series began in 1992. Youth unemployment 38.7%.
-Nutter Dennis Rodman Tells N. Korea Dictator he will be friends for life
-Groupon CEO Mason run out by Zionist Money Managers
-German Retail sales rise 3.1 % in Feb.
-Senate Votes down Democrat and Republican plans to avoid Sequester
-China FEB PMI 50.1 v 50.5e; China official manufacturing PMI at 4-month lows and HSBC final at 5-month lows as all components fall m/m
-Fed Sterilizes balance Sheet this week
-USA Launches Cyberattacks against China (after USA cyber false flag?)
-Anglomason Sen Lindsey Graham and Sephardi Jew Senator Menendez want Resolution to attack Iran
Commentary
-USA Closing Prices
5:46 p.m. EST 03/01/13Major Stock Indexes

7:15 p.m. EST 03/01/13Treasurys

5:14 p.m. EST 03/01/13Futures

4:59 p.m. EST 03/01/13Currencies
-Just a weekend Reminder Herr Regling..I'm gunning for your DAX.
http://www.reuters.com/article/2013/03/01/italy-finances-idUSL6N0BT79620130301?feedType=RSS&feedName=marketsNews&rpc=43
-747-8, All American Heart-throb
I always figured these POS that run Europe would sabotage the 787. Too bad we have Obama, we could deal with those two nasty Jews Cameron and Hollande who probably were in on the planning of that and bring them to trial. Go Boeing. Go USA. Go to hell Washington and Obama and the Satanist at the Pentagon. Our Military sucks. Vile, violent, and evil to the core at any rank of Col or above. Here is the big middle finger of contempt to the pigs at the Pentagon.
http://boeing.com/stories/videos/vid_04_747-8.html?cm_mmc=Link-_-INNOVATION-_-Outbrain-_-747-8
-London is long gold here, as the witch of London, and MI6 Spy type weighs in…boy I loathe this feminist piece of trash… 'straighten' out Tett. Granted it is tough to find a straight guy from Oxbridge but that does not give you a Linsday Lohan license.
http://www.ft.com/cms/s/2/3422d5d2-813c-11e2-9908-00144feabdc0.html?ftcamp=published_links%2Frss%2Fcomment%2Ffeed%2F%2Fproduct#axzz2MJiodB8p
-USA Closer
I've automated my trading for the rest of the day, if the market tanks into the close I will take some short profit, if not I will carry the shorts. I've got to fly.
Basically we had a big drop at the opening on the horrid drop in worker income. I exploited that, but not enough expecting Lew to be active no matter what Outcome to Jam the Shorts up as Obama had his 'I failed but did not fail' and 'I'm not a dictator speech'. Lew's job was aided by an artificially strong ISM number, made to order. Construction spending dried in Jan surprising all the bulls. Worker confidence ticked up. Bernanke cut the cash off last week, so the bulls who are not insiders like JPM/GS will have to factor that into next weeks mania.  You need to be stealthy as a short and patient to survive and thrive.
And here we are.
Economic Release Summary
(US) Jan Personal Income: -3.6% v -2.4%e; Personal Spending: 0.2% v 0.2%e
(US) Jan PCE Deflator M/M: 0.0% v 0.1%e; Y/Y: 1.2% v 1.2%e
(US) Jan PCE Core M/M: 0.1% v 0.2%e; Y/Y: 1.3% v 1.3%e
(US) Feb Final Markit US PMI Manufacturing: 54.3 v 55.2 prelim
(US) Feb Final University of Michigan Confidence: 77.6 v 76.3e
(US) Jan Construction Spending M/M: -2.1% v 0.4%e
(US) Feb ISM Manufacturing: 54.2 v 52.5e v 53.1 prior; Prices Paid: 61.5 v 57.3e
(BR) Brazil Q4 GDP Q/Q: 0.6% v 0.7%e; Y/Y: 1.4% v 1.6%e; GDP 4Qtrs Accumulated: 0.9% v 0.9% prior
(BR) Brazil Feb PMI Manufacturing: 52.5 v 53.2 prior
(CA) Canada Dec Gross Domestic Product M/M: -0.2% v -0.2%e; Y/Y: 0.8% v 1.0%e; Q4 Quarterly GDP Annualized: 0.6% v 0.6%e
(MX) Mexico Jan Remittances: $1.47B v $1.47Be
1:49 p.m. EST 03/01/13Major Indexes

1:49 p.m. EST 03/01/13Markets Diary

| | | | |
| --- | --- | --- | --- |
| Issues | NYSE | Nasdaq | NYSE MKT |
| Advances | 1,472 | 1,209 | 168 |
| Declines | 1,516 | 1,194 | 206 |
| Unchanged | 115 | 96 | 28 |

| | | | |
| --- | --- | --- | --- |
| Issues at | | | |
| New Highs | 121 | 81 | 5 |
| New Lows | 41 | 32 | 10 |
-China enacts 20% levy on capital gains by sellers to rein in house prices
http://www.chinadaily.com.cn/china/2013-03/02/content_16268479.htm …
-John Kohn..er John Kerry, just another hate filled Jew..
Prime Minister Recep Tayyip Erdogansaid at a United Nations meeting in Vienna on Wednesday, "Just as with Zionism, anti-Semitism and fascism, it has become necessary to view Islamophobia as a crime against humanity."
Mr. Kerry indirectly chastised the Turkish leader for the statement in his opening remarks following a meeting with Foreign Minister Ahmet Davutoglu, saying that it was important for all leaders to encourage a spirit of tolerance.
But Mr. Kerry was more pointed when asked about the comments during a joint news conference with Mr. Davutoglo. "We not only disagree with it. We found it objectionable," he said in response to a question.
Turkey is the fifth stop on Mr. Kerry's nine-nation tour and the first Muslim-majority nation he has visited as secretary of state.
Mr. Davutoglu, for his part, appeared unrepentant in his news conference with Mr. Kerry. The Turkish foreign minister insisted that Turkey was not hostile toward Israel and said that the downturn in relations was Israel's fault, referring to the 2010 episode in which eight Turks and an American of Turkish descent were killed when Israeli commandos boarded the lead ship of a pro-Palestinian activist flotilla that was trying to break Israel's blockade of Gaza.
"What did those nine individuals do so that with an army they were attacked as if they were aboard a hostile ship on open waters?" Mr. Davutoglu asked.
"If Israel wants to hear positive statements from Turkey it needs to reconsider its attitude both towards us and towards the West Bank," he said. A senior State Department official, who spoke under ground rules that he not be identified by name on Mr. Kerry's flight to Ankara, expressed the American position on the Turkish comments in less diplomatic terms than Mr. Kerry, saying that the pattern of Turkish denunciations of Israel was having a "corrosive effect" on American-Turkish relations.
"This was particularly offensive, frankly, to call Zionism a crime against humanity," the official said, referring to Mr. Erdogan's remarks. "It complicates our ability to do all of the things that we want to do together when we have such a profound disagreement about such an important thing."
The official said that the United States wanted to foster a thawing in relations between Turkey and Israel, but that the current ties between those two nations were "frozen."
"We want to see a normalization, not just for the sake of the two countries but for the sake of the region and, frankly, for the symbolism," the official added. "Not that long ago you had these two countries demonstrating that a majority Muslim country could have very positive and strong relations with the Jewish state."
Efforts to revive the Middle East peace process between Israel and the Palestinians and the conflict in Syria are also subjects on Mr. Kerry's agenda here.
On Thursday, Mr. Kerry promised food and medical supplies for the armed Syrian resistance fighting to depose President Bashar al-Assad and $60 million in additional assistance to the opposition coalition's political wing at a conference in Rome.
Mr. Kerry's first stop here was a ceremony at the American Embassy where he paid tribute to Mustafa Akarsu, the Turkish security guard who was killed in a Feb. 1 attack by a suicide bomber at the embassy compound. Mr. Akarsu's wife and children were in attendance as were two other Turkish guards wounded in the attack.
After his meeting with Mr. Davutoglu, Mr. Kerry headed to dinner with Mr. Erdogan(fellow Jew..ZGR)  Arriving at the prime minister's residence, Mr. Kerry apologized for being a little late, noting that he had had long discussions with the Turkish foreign minister.
Mr. Erdogan said through an interpreter that the two diplomats "must have spoken about everything so there is nothing left for us to talk about."
"There's a lot to talk about," Kerry said. "We actually didn't talk about everything."
http://www.nytimes.com/2013/03/02/world/europe/kerry-criticizes-turkish-prime-minister-over-zionism-remark.html?partner=rss&emc=rss&smid=tw-nytimes&_r=0
What kind of Jerk shows up late for a meeting with the Head of state. The Billionaire Jew, John Kerry, must have had to call Bibi on a secure line!!
-Europe Summary
Here comes my 15 minutes allocated to the Eurotrashed Zone
Lets start with the vaunted German retail number. In reality, Germany like the USA  reports 2 pc type of inflation but their real inflation is closer to 4-5 pc. We pretty much have globalized , inflation, of 4-5 pc ex the places like India where they really know how to print. The FED and the ECB both have the same bloated balance sheet and roughly same 3-4 pc M3 growth., while both have real economies that are at best flat. So when you consider real inflation, the Germans are not buying enough to keep up. In real terms German spending went down 1 pc or thereabouts last month. The German PMI was just barely above contracting.
The EZ unemployment went to a new record, which kind of tossed water on all these people who said the EZ was pulling out of its recession. Italian unemployment hit a new record, at 11.7 %, with youth unemployment at 38.7 % and that was while everyone was expecting a happy election outcome. Italian MFG continued to fall. The others are bouncing on the bottom. Over all the MFG recession is getting deeper in Europe, despite the German bright spot.
The UK ONS which cooked the last GDP report, copying the FED, had water thrown on its fraud by MFG PMI of 47.8 which clearly showed the UK is in the same contraction as France, Italy, etc. So all the Anglosaxon supremacist trumpeting their finance based 'flexible' economy were proven to be cheap shills. Apparently the UK government will have to have a talk with the Markit boys who are out of London. In addition, local elections and a surge by the UKIP party indicates Cameron's government may crumble quickly which it should after losing its AAA status and continuing to blow its budget out of the water and make up with interest on BOE printed money use to buy Gilts. Sweden was a bright spot for Europe but offset by Switzerland starting to head into the EU recession.
In Italian politics, Bersani ruled out a deal with Berlusconi, and the Italian President said it would take a long time to form a government and Bersani would not be allowed to bring any , cheezy deals to the floor until their was something firm. Bersani at present does not have enough support in the Italian senate to do this and likely a 'care taker' government might get installed again until the next election, which seems very likely at this point and we could see Monti and Bersani continue in this role for a year. The goal seems to get Merkel through her election. Berlusconi of course is not going to sit back and let this happen without a big fight. One thing is for sure, this is not going to get resolved quickly.
There is a fair amount of backlash against Von Rompuy/Ashton/Barroso/Merkel/LaGarde/Draghi . Geert Wilders the Dutchman married to the Jew, who is always bashing Islam said.
Where voters have not "kicked out the bums", the big EU rulers have acted instead, with Berlin, Paris, Brussels, and the European Central Bank in Frankfurt conspiring to bring down elected prime ministers Silvio Berlusconi in Italy and George Papandreou in Greece.The message to the Italians from the German government this week was "you may have kicked out our politicians, but you must not kick out their policies".
The Italian President Giorgio Napolitano concluding a trip to Berlin, where apparently he was rebuffed by the Germans said..
I don't want to simplify the problem, but it would be reasonable to expect an expansive impulse from Germany to contribute to a real, not just proclaimed, recovery in growth and employment in Europe.
A very damning indictment.  You could go on endlessly about Europe as it has 27 Presidents, 27 finance ministers, 27 foreign ministers, 27 defense minister, and the Brussels Clowns and the MEP Clowns. But 15 minutes are up.
We had remarkable volatility in the EZ equity markets but it rallied on the USA ISM data and the ESF and probably ESM buying DAX/DIA futures. I managed to get the low on the DAX and sold the close short for a weekend carry.
Italy's FTSE MIB: down 245 points at 15675, -1.5%
FTSE 100: up 17 points at 6378, +0.28%
German DAX: down 20 points at 7720, -0.27%
French CAC: down 16 points at 3706, -0.4%
Spanish IBEX: down 43 points at 8187, -0.5%
The English pound slipped below 1.50 and the Euro below 1.30. This made it easy to keep gold under control for Jacob Lew, and the ESF in the USA.
-Sequester Fester, Who gets the axe and what amounts
-
-Apple requiring CEO Cook to hold 10 times base salary in company stock after slowed growth
Anglomasonic cretin. This guy is not a design engineer, just a mfg engineer. Boy talk about taking APPL down fast. There is hope in the 2H. APPL has some great designers.
-Market Watch
Massive Intervention by Lew the Jew, selling short. By the close he probably won't be able to hold the tape together.
12:59 p.m. EST 03/01/13Major Stock Indexes

12:58 p.m. EST 03/01/13Treasurys

12:49 p.m. EST 03/01/13Futures

12:59 p.m. EST 03/01/13Currencies
-Michigan governor declares Detroit fiscal emergency http://reut.rs/XsxMMD 
-Europe Close
The German 10 year bund looks like a great short. Of course the 'best' short is Gilt but that is 90 pc controlled by the BOE and the big 4 'trolls under the bridge' as Keiser calls HSBC, ROBS…er RBS, Barclay and Standard Charter..
German 10y 1.41-0.05, 3.17%
Italy 10yr 4.73+0.06, -1.23%
Spain 10yr 5.09+0.03, -0.61%
-Selling DIA short at 14091..
-Great BBN TV is going to cover minority Speaker Pelosi, but not Boehner. What a bunch of rotten Jews at Bloomberg!!
-1218 Gov Synder declares state of financial emergency so he can take Detroit into receivership.. but Jack Lew thinks this is good news, so he is buying SP futures, selling gold and buying the $.
-POTUS on, @1140 EDT, selling more DIA short
Sequester will cost jobs
Washington not making it easy for economy
Blaming Sequester for bad economic data to come and blaming republicans..
Republicans refuse to close tax loopholes
Major Stock Indexes @1142
Highlighting his NWO agenda, gun control, etc
Dodges first question about if he bears any responsibility..
11:46 a.m. EST 03/01/13Major Stock Indexes

11:46 a.m. EST 03/01/13Treasurys

11:36 a.m. EST 03/01/13Futures

11:46 a.m. EST 03/01/13Currencies
Obama says he does not want 'horns painted on his head' ..lol
11:49 a.m. EST 03/01/13Major Indexes
Says Rats want middle class and srs to bear burdens rather than close tax loop holes.
Says it may take a couple of weeks or months to reach new deal..six month patch in interim
11:50 a.m. EST 03/01/13Major Indexes
Says Republicans making deal difficult
Refuses to admit he failed..
Says Sequestration will lead to loss of 750k jobs.
"I still believe we can and must replace these cuts with a balanced approach that asks something from everybody."
Says Americans must persuade congress on sequester
Says government wont shut down at end of March.
11:57 a.m. EST 03/01/13Major Stock Indexes
1201-still blabbing away to stupid female reporters questions. females shut up if you cant ask intelligent questions. ditto for the queers.
Cuts will have rippling effect..effects wont be all at once, claims 'cumulative' effects will be crushing for the poor and working classes. This guy is a queer and a lying drama queen.
Equates megadeficits and higher taxes with 'growth'.
Major Stock Indexes 1205-finish
"People will be hurt"
Only calling on the broads. What an cretin
1206, now pushing his hatefilled, antifamily queer marriage agenda. the jew-rainbow potus
1209 still blabbing about his queer butt buddies and their wanting the sacrament of marriage. american feminist women are sick, and evil.
1210 Now calls on a Jew , but at least the q is on the economy.. now talking again about his nwo agenda..
finally mentions some infrastructure spending..yeah, but only for Washington DC, New York and New Jersey and the other high Jewish population states
Markets as he finished..
12:13 p.m. EST 03/01/13Major Stock Indexes
.@OversightDems reports furlough notices have begun going out to criminal prosecutors at U.S. Attorney offices. http://huff.to/Z6Edo2
-Market Watch
The German market rallied into the close. I took a lot of profit at -1 %, so I sold some more DAX short at the close. The Germans can end-zone dance about their economy, but their 4th Reich is crumbling around them. Thanks Regling!! What a mess Italian politics were today!!
11:31 a.m. EST 03/01/13Major Stock Indexes

11:30 a.m. EST 03/01/13Treasurys

11:21 a.m. EST 03/01/13Futures

11:31 a.m. EST 03/01/13Currencies
-1130 Too bad for you Eurotrash of London, your markets will be closed when your con-man comes Obama comes on.
-1129 Finally POTUS is coming up on BBN-TV
-Interesting how BBN-TV provided no live coverage of Sequestration and when the cuts took effect, and Obama had to sign off, hardly a mention. I wonder if Lew the Jew or Goldman Sachs phones in the intstrusctions to that slimy Jew run organization.
-Anglomason Harry Reid to the Press: You Guys Have an Obligation to Report  that Democrats Are Right
-Press Begins to Turn on Obama Administration..must watch, hyper arrogant Jay Carney, Obama Press Secretary
Why am I paying this lying punk/thugs salary. Go to hell Carney, you lying POS.
http://www.youtube.com/watch?feature=player_embedded&v=ReduzkrMQUQ#at=86
-"There will be no last-minute, back-room deal and absolutely no agreement to raise taxes," McConnell said in an e-mailed statement today.
"The president has organized a photo op," Representative Tom Cole, an Oklahoma Republican, said in an interview.
Obama met with congressional leaders as no one predicted a breakthrough to avert $85 billion in spending cuts
-JPMorgan Global Manufacturing PMI (Feb) M/M 50.8 (Prev. 51.4)
-Lew Jamming the shorts up on the bad news!!!
-1107 Massive sequestration cuts have kicked in after talks failed. Watch Seib & Wessel, live now: http://on.wsj.com/WsrTCl
-Sure looks like Jack Lew the Jew is trying to jam the shorts up. I sold some more DIA @14070
-Barclays expects that unemployment in Eurozone will exceed 12% in the next months.
They read the ZGR, and that is not in 'jest'. The City of London/MI6 crowd are my number 1 'fan' base, not the Christians, whom this blog is written for, and other truth seekers.
- I wish I had taken more DIA /SPY profit ahead of the ISM, but I have high hopes the Pols in Washington will make it worse.
-Private space fim SpaceX launches rocket carrying resupply capsule to space station:
-Groupon +8%
-Thieving Zionists /Satanists, never lose as they Cheat with the Repo Pool and UST /ESF piggyback
It will only get "better" under Lew the Jew for the Wall Street and London Jews.
Goldman Sachs Group Inc. (GS), which generated 53 percent of revenue from sales and trading last year, recorded losses from that business on 16 days in 2012, the fewest since the bank started reporting the figure in 2004.
The days of losses, detailed in a regulatory filing from the New York-based company today, were down from 54 in 2011 and below the previous low of 19 days in 2009. Traders made more than $100 million on 41 days, down from 54 days a year earlier and the least since 2005.
Goldman Sachs said it's been redeeming hedge-fund holdings to comply with the Volcker rule and the firm outlined risks to its businesses from attempts to regulate foreign subsidiaries. Revenue from sales and trading advanced 5 percent to $18.1 billion in 2012 even as value-at-risk, a measure of how much the firm could lose from trades in a single day, was the lowest since 2005, the firm reported in January.
"The bulk of what you're seeing is the decline in market volatilities, it's not a reduction in risk or capital deployment," Harvey M. Schwartz, Goldman Sachs's chief financial officer, told analysts on Jan. 16. "There was no top- down directive, for example, to take less risk."
Morgan Stanley (MS), owner of the world's biggest brokerage, reported Feb. 26 that it lost money in its trading business on 37 days last year, down from 64 in 2011 and the fewest since 2007. Traders in JPMorgan Chase & Co. (JPM)'s investment bank lost money on seven days in 2012, down from 26 in 2011.
Goldman Sachs's net income rose 68 percent last year to $7.5 billion as debt underwriting surged and the firm marked up the value of its own investments…
http://www.bloomberg.com/news/2013-03-01/goldman-sachs-traders-lost-money-16-days-in-2012-down-from-2011.html
-Market Watch
10:25 a.m. EST 03/01/13Major Stock Indexes

10:24 a.m. EST 03/01/13Treasurys

10:15 a.m. EST 03/01/13Futures

10:25 a.m. EST 03/01/13Currencies
-Outlays for U.S. construction projects unexpectedly declined in January, the Commerce Department reported Friday. Construction spending fell 2.1% in January to an annualized rate of $883.3 billion, the first drop since last March. The decline in January was well below analysts' expectations of a 0.7% gain. Both private and government spending fell in January. Private construction spending fell 2.6%, and private nonresidential construction outlays tumbled 5.1%. Public spending fell 1% in the month. Spending on private homebuilding was virtually unchanged. December construction spending was upwardly revised to 1.1% growth from an initial read of a gain of 0.9%.
-1007 Sequestration meeting started 2 minutes ago..The Politico whore crowd of Washington DB better be on top of it.
-The Institute for Supply Management's manufacturing index accelerated in February, climbing to a reading of 54.2% from 53.1% in January. That came in ahead of the MarketWatch-compiled consensus of 52.5% and represents the third straight expansion. The new orders component was particularly strong, climbing to 57.8% from January's 53.3%.  MW
-1002 Dead Cat Bounce
Major Stock Indexes
-USA Feb. ISM manufacturing index 54.2%.U.S. January construction spending down 2.1%
-Market Watch
9:57 a.m. EST 03/01/13Major Stock Indexes

9:56 a.m. EST 03/01/13Treasurys

9:47 a.m. EST 03/01/13Futures

9:57 a.m. EST 03/01/13Currencies
- 956 USA Consumer sentiment(UMichigan) rises to 77.6 in February
-The euro fell below $1.30 for the first time in two months after reports showed the region's manufacturing contracted in February and unemployment climbed to a record.The 17-nation currency extended a fourth weekly loss against the greenback, the longest streak since June, as signs the region remains stuck in a recession backed the case for the European Central Bank to cut interest rates. The Dollar Index rose to the highest level since August as investors sought safer assets. The pound tumbled below 1.50 after a British factory index unexpectedly shrank in February.
-Where are the tough guys that tried to squeeze me at 14125 yesterday? Europe an Asia looked pretty punk, along with that sharp drop on earning. Markets is not buying Evans/FED Bull manure forecasts. Wow, what a drop in, income.
- China plans major bond market reform to raise the money the ruling Communist Party needs for a 40 trillion yuan ($6.4 trillion) urbanization program to buoy economic growth and close a chasm between the country's urban rich and rural poor.The Party aims to bring 400 million people to cities over the next decade as the new leadership of president-in-waiting Xi Jinping and premier-designate Li Keqiang seek to turn China into a wealthy world power with economic growth generated by an affluent consumer class.The urban development would be funded by a major expansion of bondmarkets, sources with leadership ties, and a senior executive at one of China's "Big Four" state banks, who was formerly at the central bank, told Reuters. Reuters, exclusive
-Italian President Giorgio Napolitano said on Thursday that the formation of a new government could not be rushed because of what he said were unfounded fears that Italy was a threat to the stability of Europe.Napolitano told reporters during a visit to Berlin that the Italian constitution requires 20 days between elections – which were held on Sunday and Monday – and the new parliament sitting for the first time."I don't see right now how it could be accelerated. But it is important to say that Italy is not without a government, there is a government in office until the new one is sworn in," he said. "Italy is not a contagion risk for anyone. Reuters
-940 Newslinks are updated
-Banca Monte dei Paschi di Siena SpA, which yesterday received a 4.1 billion-euro ($5.3 billion) government bailout, sued Deutsche Bank AG (DBK) and Nomura (8604) Holdings Inc. over two derivatives that soured.Monti Paschi filed separate suits in Florence seeking damages over two contracts from 2008 and 2009 dubbed Santorini and Alexandria, the Siena, Italy-based lender said in a statement today. The bank also sued former executives Antonio Vigni and Giuseppe Mussari over their involvement in the transactions. The lender didn't specify how much it's seeking. Kathryn Hanes, a spokeswoman for Deutsche Bank in London, and Rob Davies, a spokesman for Nomura, declined to comment. Lawyers for Vigni and Mussari didn't return calls. BBN
-Market Watch
9:32 a.m. EST 03/01/13Major Stock Indexes

9:31 a.m. EST 03/01/13Treasurys

9:22 a.m. EST 03/01/13Futures

9:32 a.m. EST 03/01/13Currencies
-U.S. STOCKS OVERVIEW
9:31 a.m. EST 03/01/13Major Indexes
-925 Pound Falls Through $1.50 for First Time Since July 2010
-The final reading of the Markit manufacturing purchasing managers index fell to 54.3 in February from 55.8 in January and a flash estimate of 55.2. Output rose to the fastest rate since March 2012, while the employment gauge was the weakest since November.
-President Barack Obama's meeting with congressional leaders today won't yield a breakthrough to avert $85 billion in federal spending cuts set to start before midnight, members of both parties say.Republicans John Boehner, the House speaker, and Mitch McConnell, the Senate minority leader, and Democrats Harry Reid, the Senate majority leader, and Nancy Pelosi, the House minority leader, will attend the morning meeting.Democrats and Republicans are in a standoff over how to replace the cuts totaling $1.2 trillion over nine years, $85 billion of which would occur in the remaining seven months of this fiscal year. Republicans reject Democrats' call for higher taxes on top earners to replace part of the spending reductions."Middle-class families can't keep paying the price for dysfunction in Washington," Obama said in a statement yesterday. The president has until 11:59 p.m. to issue the order officially putting the cuts into effect."How much more money do we want to steal from the American people to fund more government?" Boehner said at a news conference in Washington yesterday. "I'm for no more." BBN
-Futures
-Glencore-Xstrata tie-up delayed in China. FT
-Took some profit out of the DAX short I put on yesterdayat the Close
-Deutsche Bank was downgraded to a sell rating from neutral by Goldman Sachs on Friday. The target price was dropped to €37.30 from €47.00, largely as a result of the U.S. Federal Reserve's new capitalization rules likely being adopted by foreign banks, said the Goldman Sachs report. Deutsche Bank is considered one of the most stable banks in the eurozone area by Goldman Sachs analysts, however the new Fed proposal brings potentially "substantial" challenges to capital and profit expectations that the management needs to address, said the report. Deutsche Bank shares were down more than 6% in pre-market trading.
-854 London copper hits 2-month low, COMEX Copper below $3.50/lb, amid  sharp rise in Shanghai Futures Exchange weekly copper stockpiles, weaker than expected China manufacturing PMI and continued property curbs out of China.Norwegian Krona hits 7-month low on disappointing PMI data; Swedish Krona hits 5-month high vs. Euro on stronger than expected GDP data and Feb PMI. Euro drops below 1.30.
West Texas Intermediate dropped to the lowest price this year and headed for a second weekly decline as Chinese manufacturing expanded less than forecast and OPEC crude production rose for the first time in six months. WTI fell below $91 a barrel in New York for the first time since Dec. 31. The Organization of Petroleum Exporting Countries raised output by 97,000 barrels to 30.7 million a day in February. China's manufacturing purchasing managers index fell to 50.1 last month, compared with a median forecast of 50.5. Oil also fell as $85 billion of spending cuts were about to be triggered in the U.S.
-849 Europe
Europe Session Economic Release Summary
 (DE) GERMANY JAN RETAIL SALES M/M: 3.1% V 0.9%E; Y/Y: +2.4% V -1.7%E
(UK) FEB NATIONWIDE HOUSE PRICES M/M: 0.2% V 0.2%E; Y/Y: 0.0% V -0.2%E
 (ES) SPAIN FEB MANUFACTURING PMI: 46.8 V 46.3E (highest since June 2011)
 (IT) ITALY FEB PMI MANUFACTURING: 45.8 V 47.6E (3-month low)
(FR) FRANCE FEB FINAL PMI MANUFACTURING: 43.9 V 43.6E
(EU) EURO ZONE FEB FINAL PMI MANUFACTURING: 47.9 V 47.8E
 (IT) ITALY JAN PRELIMINARY UNEMPLOYMENT RATE: 11.7% V 11.3%E (highest since data series began in 1992); UNEMPLOYMENT RATE SEASONALLY ADJ: 11.2% V 11.2%E
 (UK) FEB PMI MANUFACTURING: 47.9 V 51.0E
(IT) ITALY FEB PRELIMINARY CPI (NIC INCL. TOBACCO) M/M: 0.1% V 0.3%E; Y/Y: 1.9% V 2.1%E
(EU) EURO ZONE JAN UNEMPLOYMENT RATE: 11.9% V 11.8%E
(EU) EURO ZONE FEB CPI ESTIMATE Y/Y: 1.8% V 1.9%E
- China State Council said it will continue to implement home price controls; property price increase expectations have gotten stronger.
- Consumer spending in the U.S. rose in January for the third straight month, suggesting that a payroll tax increase on American workers at the start of the year has not affected their buying patterns all that much. Spending climbed 0.2% last month on a seasonally adjusted basis, the Commerce Department said Friday. That was slightly higher compared to a downwardly revised 0.1% increase in December. Personal income, meanwhile, sank 3.6% to mark the sharpest drop in 20 years. Economists surveyed by MarketWatch had forecast a 0.2% rise in spending but a 2.6% drop in personal income. Incomes surged a revised 2.6% in December as companies accelerated bonuses and dividend payments ahead of a tax increase in January, but that led to the sharp decline in earnings last month. Since incomes fell so much, the personal savings rate skidded to 2.4% in January from 6.4% in December. The level of savings in January was the lowest in six years while the increase in savings in December was the largest in four years. Also, inflation as gauged by the core PCE price index edged up 0.1%. The closely followed core rate has risen just 1.3% in the past 12 months, down a tick from December. MW
-
-USA trading Day Ahead
Personal Income and Outlays 8:30 AM ET
PMI Manufacturing Index 
8:58 AM ET
Consumer Sentiment 
9:55 AM ET
ISM Mfg Index
 10:00 AM ET
Construction Spending 10:00 AM ET
Obama /Congress Sequester Meeting White House 1005 AM ET 
Ben Bernanke Speaks 10:00 PM ET
——
-405 Germany gets stronger, everyone else gets weaker in Europe or not really improving. Italy at new record unemployment, and this was before the chaos of the election outcome. Stoxx .14 % after PMI data barrage.
-Greece Mfg PMI  up to 9-month high. But at 43.0 (Jan: 41.7) continues to signal sharp contraction.
-Final EZ Mfg  PMI unchanged at 47.9 in February
-Italy 4Q SA unemployment rises  to 11.2% from 10.7%
-Italy Unemployment Rate SA (Jan P) M/M 11.7% vs. Exp. 11.3% (Prev. 11.2%, Rev. to 11.3%), highest since series began in 1992. Youth unemployment 38.7%.
-German Mfg  PMI edges higher to 50.3 (Jan: 49.8). Strongest rise in order books since May '11. Exports up to strongest degree for 21 months
-French Manufacturing PMI (Feb F) M/M 43.9 vs. Exp. 43.6 (Prev. 43.6)
-  Italian Manufacturing PMI (Feb) M/M 45.8 vs. Exp. 47.5 (Prev. 47.8). Domestic weakness weighs on sector. Export orders up for second month.
-Swiss Manufacturing PMI (Feb) M/M 50.8 vs. Exp. 52.1 (Prev. 52.5)
-Spanish Manufacturing PMI (Feb) M/M 47.0 vs. Exp. 46.3 (Prev. 45.2), highest since May 2011
-Huawei dismisses claims over Beijing ties'Private' group has no state support, says CEO, FT (lies)
-The problem with England..
Wanted ex-Bank of Moscow CEO Borodin granted asylum in UK
-300 Europe Opens
Stoxx Europe 600 index down 0.2% to 289.27
German DAX 30 index flat at 7,736.29
French CAC 40 index down 0.3% to 3,713.07
FTSE 100 index down 0.1% to 6,352.25
Bonds
German 10y 1.45-0.01, 0.42%
Italy 10y 4.70+0.03, -0.59%
Spain 10y 5.06+0.00, -0.01%
-Ukip came second in Eastleigh as the Liberal Democrats hung onto the seat despite recent allegations of a sex scandal involving a senior party figure.Being defeated by both their coalition partners and Ukip will add to the growing doubts that the Conservatives can win the next general election.Eastleigh is one of the Conservatives' target seats and the party has flooded the seat with MPs over the last weeks, hoping to seize a constituency won by the Lib Dems in 2010.But the final results, announced after 2am this morning, showed that the Lib Dems had held on and that Ukip had inflicted a huge symbolic blow to the Conservatives. DT
-Lloyds Banking Group, the state-backed lender, has reported a £570m pre-tax loss for 2012, after a £1.8bn rise in mis-selling provisions masked an otherwise improved performance in the business.
-0245 China Closing Prices
Last                          Change                     %
-Futures
- US Fed's Evans (FOMC voter/dove): Budget sequester will take even bigger hit on outlook; Sees 2013 GDP at 2.5-3.0% and 2014 GDP at 3.5-4.0%.
-Retail sales in Germany rose more-than-expected last month, official data showed on Friday. Destatis said that German Retail Sales rose to a seasonally adjusted 3.1%, from -2.1% in the preceding month whose figure was revised down from -1.7%.Analysts had expected German Retail Sales to rise 1.0% last month.
-130 Asia
Japan
Tokyo stocks continued higher Friday, with the Nikkei Stock Average climbing 47.02 points, or 0.41%, to end the day at 11,606.38, the highest point since Feb. 25, when the index hit its 2012-'13 high at 11,662.52. The Y/D traded from 92.49 -52.Nikkei report forecasted more aggressive easing under BOJ Gov nominee Kuroda, boosting the Y/D in the early trading.
Car Sales Fell 12.2% In Feb; household spending rose 2.4 % in Jan; the jobless rate remain unchanged in Jan, and the CPI Y/Y fell -.9 % in Jan. Japan inflation remains in the red in January despite the weaker yen; Government official reiterated calls  for exporters to raise wages.
ANA, after meeting with the Boeing CEO said they were happy with the progress being made to resolve the battery issue and no orders would be change. JAL announced its plants to reduce some US-bound flights for up to two months due to 787 grounding; effective 31st March.Yamaha Motor CEO Ryoichi Sumioka: said Yamaha plans to build amotorcycle production facility in Karachi; will produce 400K units annually.
Japan Econ Min Amari said "Abenomics" leading some firms to announce pay increases. The government said Friday it has decided to appoint former Vice Finance Minister Kazuyuki Sugimoto as chairman of the Japan Fair Trade Commission next Tuesday following last Tuesday's parliamentary approval of his nomination.BOJ Gov. nominee Kuroda steps down from ADB and is preparing testimony for Monday. The Nikkei press is speculating Kuroda may push forward the start of unlimited easing to this year from 2014 or increase the pace to 3-5T yen a month from 2T planned initially.
China
China's  official manufacturing PMI is at 4-month lows and the HSBC final is at 5-month lows as all components fell m/m; Market reaction was mostly muted, as CFLP attributes decline to Lunar New Year and calls economy "stabilizing", while HSBC notes the decline should keep PBOC on hold.
China Feb home prices m/m: Shanghai +1.33%, Beijing +0.86%, Overall +0.83% v 1.0% prior . China may announces new Renminbi Qualified Foreign Institutional Investors (RQFII) rules this month  China may appoint Sovereign Wealth Fund (CIC) chairman Lou Jiwei as the next Finance Minister .China's top four banks' new yuan loans in Feb 1-25th at CNY205B.
A government reorganization plan, targeting bureaucracy in the economy, will be presented to lawmakers for review at the upcoming legislative session, the top leadership announced on Thursday. The draft plan, circulated and approved at the second plenary session of the 18th Communist Party of China Central Committee, aims to streamline government agencies that may have overlapping functions and generally reduce red tape, experts said.The plan aims to make the functioning of the State Council more efficient.A list of candidates for State leadership positions will also be discussed by lawmakers during the annual plenary session of the National People's Congress, which opens on March 5.This will complete a power transition that began in November when Xi Jinping was elected Party leader.
Korea
President Park reproached Japan over past war crimes, saying Japan must honestly face history. Not exactly a good way to start your term, given the current situation in North Korea. The Korean trade balance, was a stunning $2.1 billion in  Feb. The Kospi finished up 1.12 pc on the Won and strong trade figures.Dennis Rodman, the basketball Hall of Famer who once wore a wedding gown to promote his autobiography, told North Korean Dictator and Criminal Kim Jong Un, "You have a friend for life," after an exhibition game in the communist nation, according to organizers.
Singapore
Singapore Finance minister  Shanmugaratnam said home prices have risen too fast must further stabilize and the SGD is fairly steady in the FX markets. The Strait Times Index is flat.
Australia
Mongolia and Rio will to continue to fund Oyu Tolgoi $6.2B project; on track for first production in June.Australia MoF (AOFM) sold A$600M in 4.75% in 2016 Bonds; avg yield 2.1307%; bid-to-cover: 4.39x. According to one survey reported in the Australian press, economists are unanimous in expectation for RBA to remain on hold at 3.00% at its meeting next week. The ASX finished down -.35 %.
Economic Release Summary, Asia Sessioin
(CN) CHINA FEB MANUFACTURING PMI: 50.1 V 50.5E (5-month low) . CHINA FEB HSBC FINAL MANUFACTURING PMI: 50.4 V 50.6E (4-month low)Economic Release Sumary, Asia Trading Session
(JP) JAPAN JAN LOANS & DISCOUNTS CORP M/M: 1.3% V 1.0% PRIOR
 (JP) JAPAN Q4 CAPITAL SPENDING: -8.7% V -7.2%E (first decline in 5 quarters); CAPITAL SPENDING EX-SOFTWARE: -7.2% V -6.5%E 
-(JP) JAPAN FEB TOKYO CPI Y/Y: -0.9% V -0.6%E; TOKYO CPI EX-FRESH FOOD: -0.6% V -0.5%E
(JP) JAPAN JAN NATIONAL CPI Y/Y: -0.3% V -0.2%E; NATIONAL CPI EX-FRESH FOOD: -0.2% V -0.2%E
(JP) JAPAN JAN OVERALL HOUSEHOLD SPENDING Y/Y: 2.4% V 0.4%E (8-month high) 
 (JP) JAPAN JAN JOBLESS RATE: 4.2% V 4.2%E; JOB-TO-APPLICANT RATIO: 0.85 V 0.83E 
-(JP) JAPAN FEB VEHICLE SALES Y/Y: -12.2% V -12.9% PRIOR 
(AU) AUSTRALIA FEB RPDATA-RISMARK HOUSE PX Y/Y: 0.3% V 1.2% PRIOR
(AU) AUSTRALIA FEB AIG PERFORMANCE OF MANUFACTURING INDEX (PMI): 45.6 V 40.2 PRIOR (8-month high; contraction for 12th month)
(NZ) NEW ZEALAND Q4 TERMS OF TRADE INDEX Q/Q: -1.3% V +1.4%E (falls for 6th consecutive quarter)
(KR) SOUTH KOREA FEB EXTERNAL TRADE BALANCE: $2.1B V $970ME
(TW) TAIWAN FEB HSBC MANUFACTURING PMI: 50.2 V 51.5 PRIOR
(ID) INDONESIA FEB INFLATION M/M 0.8% V 0.3%E; Y/Y: 5.3% V 4.8%E; CORE INFLATION: 4.3% V 4.4%E
 (ID) INDONESIA FEB HSBC MARKIT MANUFACTURING PMI: 50.5 V 49.7 
 (ID) INDONESIA JAN TOTAL TRADE BALANCE: -$171M V -$147ME 
(TH) THAILAND FEB CONSUMER PRICE INDEX M/M: 0.2% V 0.2% PRIOR; Y/Y: 3.2% V 3.4% PRIOR; CORE CPI Y/Y: 1.6% V 1.7%E
(VN) VIETNAM FEB HSBC MANUFACTURING PMI: 48.3 V 50.1 PRIOR
 (IN) INDIA FEB MARKIT MANUFACTURING PMI: 54.2 V 53.2 PRIOR 
Equities
Bonds
U.S. 10yr 1.88+0.00, -0.05%
Japan 10yr 0.66-0.02, 2.31%
Gold and Silver ETF
SLV: iShares Silver Trust ETF daily holdings rise to 10,638 tons from 10,617 tons prior (highest since 10,690 on Jan 23rd)
GLD: SPDR Gold Trust ETF daily holdings fall by 3.9 tons to 1,254.5 ton (lowest since 1,251.9 on Aug 2nd; 8th consecutive session of decline)
-USA After Hours Summary
OVTI: Reports Q3 $0.56 v $0.41e, R$423.5M v $411Me; -9.8% afterhours
GPS: Reports Q4 $0.73 v $0.70e, R$4.73B v $4.65Be; Raises quarterly by 20% to $0.15 from $0.125; +2.8% afterhours
 GRPN: Replaces Founder and CEO Andrew Mason with Executive Chairman Eric Lefkofsky and Vice Chairman Ted Leonsis in the Office of the Chief Executive on an interim basis; +4.2% afterhours
CRM: Reports Q4 $0.51 v $0.40e, R$835M v $831Me; +4.8% afterhours
DECK: Reports Q4 $2.77 v $2.59e, R$617M v $632Me; +7.4% afterhours
-FED Balance Sheet 
The FED Balance sheet as of Wednesday the 27, was at 3,092,268 mln, down 4,534 mln w/w and +164, 226 mln  y/y. USTs purchased were +   13,089 mln, w/w and MBS securities sold were -   16,798 mln w/w. Various other minor adjust netted to -4,534 mln on the FED balance sheet w/w.
-A government-sponsored survey of Chinese manufacturing activity released Friday showed growth in the sector's activity slowing almost to a halt. The China Federation of Logistics & Purchasing's version of the manufacturing Purchasing Managers' Index (PMI) fell to 50.1 from the previous month's 50.4, missing expectations for a rise to 50.5, according to a Dow Jones Newswires survey. The reading was barely above the 50 mark separating expansion from contraction. A preliminary reading of a privately run version of the China manufacturing PMI, released Monday, showed a drop to a four-month low of 50.4, down from 52.3 in the previous month. The final version of that survey, put out by HSBC, was due later Friday. MW
-President Barack Obama is scheduled to meet at 10:05 a.m. with Republican House Speaker John Boehner and other legislative leaders after first a congressional supercommittee and then a new election failed to settle political differences over how to reduce the federal budget deficit.-Bersani: I have a plan and it is not a grand coalition
-Porcine Anglo-Zionist  thinks he is our King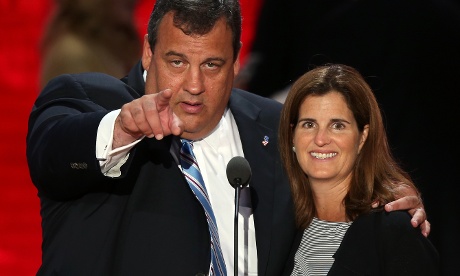 -China DM: US Hacking Attacks Target Military Websites
Claims Thousands of Attempted Attacks Since US Promise for 'Retaliation'
by Jason Ditz, February 28, 2013
-Senators Push Resolution Committing US to Aid Israel in Attack on Iran
If Israel attacks Iran in 'self-defense,' the resolution declares, the US must provide diplomatic, military, and economic support
by John Glaser, February 28, 2013
-Geopolitical  Headliners
| | |
| --- | --- |
| | Updated March 1, 2013 – 1:03 AM EST |
-Scripture for the Day
Matthew 4:12-17
King James Version (KJV)
Newlinks 
-Brazil economy grew 0.9% in 2012
-Metals, Stocks Fall on Spending Cuts; Pound, Euro Weaken
http://www.bloomberg.com/news/2013-03-01/asian-stocks-fall-with-u-s-futures-oil-as-spending-cuts-begin.html
-India Seeks to Curb Deficit as Spending on Poor Climbs
http://www.bloomberg.com/news/2013-02-28/india-s-chidambaram-tackles-widest-bric-deficit-as-budget-begins.html
-Spending Cuts Signal Austere Future for Domestic Programs
http://www.bloomberg.com/news/2013-03-01/spending-cuts-signal-austere-future-for-domestic-programs.html
-Stalling European factories and slowing China leave world economy looking to America
http://www.reuters.com/article/2013/03/01/us-economy-global-idUSBRE92007L20130301
-U.K. Factory Contraction Revives Triple-Dip Concerns: Economy
http://www.bloomberg.com/news/2013-03-01/british-manufacturing-index-unexpectedly-contracts-in-february.html
-Exclusive: China plans bond overhaul to fund $6 trillion urbanization – sources
http://www.reuters.com/article/2013/02/28/us-china-economy-urbanisation-idUSBRE91R1H720130228?feedType=RSS&feedName=worldNews&utm_source=feedburner&utm_medium=feed&utm_campaign=Feed%3A+Reuters%2FworldNews+%28Reuters+World+News%29
-BOJ Seen Spiking Punchbowl in April Under New Chief Kuroda
http://www.bloomberg.com/news/2013-02-28/boj-seen-spiking-punchbowl-in-april-under-new-governor-kuroda.html
-Italy Center-left rules out Coalition with Berlusconi
http://www.reuters.com/article/2013/03/01/us-italy-vote-idUSBRE9200EJ20130301
-China's Manufacturing Expands at Below-Forecast Pace: Economy
http://www.bloomberg.com/news/2013-03-01/china-feb-manufacturing-pmi-at-50-1-economists-est-50-5.html
-Euro-Area Unemployment Climbs to Record on Recession
http://www.bloomberg.com/news/2013-03-01/euro-area-unemployment-climbs-to-record-on-recession.html
-Druckenmiller Sees Storm Worse Than '08 as Retirees Steal
http://www.bloomberg.com/news/2013-03-01/druckenmiller-sees-storm-worse-than-08-as-seniors-bankrupt-kids.html
-Congress Leaders to Meet With Obama as Budget Cuts Begin
http://www.bloomberg.com/news/2013-03-01/congress-leaders-to-meet-with-obama-as-budget-cuts-begin.html
-An insider account of what U.S. officials did–and didn't do–as the financial crisis unfolded. http://fam.ag/Z3dDMy
-Fallen Icons Defy Australia's 3% Growth Rate
http://www.bloomberg.com/news/2013-02-28/fallen-icons-defy-australia-s-3-growth-rate.html
-German Retail Sales Post Biggest Monthly Jump in Six Years
http://www.bloomberg.com/news/2013-03-01/german-retail-sales-jump-as-lower-unemployment-boosts-confidence.html
-Eurotunnel Heads Back to Future With Ferry Acquisition
http://www.bloomberg.com/news/2013-03-01/eurotunnel-heads-back-to-future-with-ferry-acquisition.html
-Dennis Rodman Tells N. Korea dictator, Murderer, 'friends for life'
-Zionist /Russia  Tycoons Selling Resources to move to London 

http://www.bloomberg.com/news/2013-02-28/yeltsin-era-tycoons-sell-resources-to-keep-distance-from-kremlin.html
-Gasförderung: Das Eine-Billion-Euro-Geschäft mit dem Fracking
-Exclusive: Glencore bartered with firm linked to Iran nuclear program
-Bersani: I have a plan and it is not a grand coalition
In Italian
http://www.repubblica.it/politica/2013/03/01/news/bersani_il_mio_piano_per_il_paese_chiedo_la_fiducia_a_tutti_partiti-53628011/
-Biggest crop of robusta coffee beans at risk as Vietnam suffers drought http://bloom.bg/Z1qD3T
-U.S. stares down start of steep "automatic" budget cuts
http://www.reuters.com/article/2013/03/01/us-usa-fiscal-idUSBRE91P0W220130301
-Boehner Heads for Obama Talks as No Sign of Averting Cuts
http://www.bloomberg.com/news/2013-03-01/boehner-heads-for-obama-talks-as-no-sign-of-averting-cuts.html
-Singapore Avoids Stimulus as Minister Acts on Bubble Risk
http://www.bloomberg.com/news/2013-02-28/singapore-avoids-stimulus-as-minister-acts-to-curb-bubble-risk.html
-Apple Supplier Corning Sees 3-Year Wait on Flexible Glass
http://www.bloomberg.com/news/2013-02-28/apple-supplier-corning-sees-three-year-wait-for-flexible-display.html
-Intuitive Robot Probe Threatens Trend-Setting Surgeries
http://www.bloomberg.com/news/2013-02-28/intuitive-surgical-robots-probed-by-u-s-in-survey-of-surgeons.html
-Gold Outlook Splits Traders Weighing Stimulus Gains: Commodities
http://www.bloomberg.com/news/2013-03-01/gold-outlook-splits-traders-weighing-stimulus-gains-commodities.html
-Panic in Greek pharmacies as hundreds of medicines run short
http://www.guardian.co.uk/world/2013/feb/27/greece-blames-drug-companies-shortages
-'Marijuana cannon' used to fire drugs over US border seized in Mexico
http://www.guardian.co.uk/world/2013/feb/27/marijuana-cannon-us-border-seized-mexico
-Don't mention the Iraq war, William Hague tells cabinet
http://www.guardian.co.uk/politics/2013/feb/28/dont-discuss-iraq-war-william-hague