Headliners
-German ZEW Survey improves to highest level since spring 2010
-Chinese Army Unit Is Seen as Tied to Hacking Against U.S.
-Walmart Executives Sweating Slow start to Feb. sales
-European Car Sales fall to lowest ever tracked in Jan
-Correa Deepens Hold on Ecuador, Cyprus in Run-off Election, Chavez returns to Venezuela to torment  his captives some more before dying
-Hydrogen Sulfide Slows Aging in Mammals
-Italy goes to the polls Feb. 24-25
-Japan PM Abe visits White House this week, BOJ Gov to be announced this week
Commentary
-Alert Major $11 Million dollar Bank Heist at BAC
Bank of America CEO Moynihan gets $11 million stock bonus for 2012
– Dell Inc. said Tuesday afternoon that sales and earnings fell in its fourth fiscal quarter, though the results came in slightly above Wall Street's estimates for the period. For the period ended Feb. 1, Dell DELL +0.25% reported net income of $530 million, or 30 cents per share, compared with net income of $764 million, or 43 cents per share, for the same period last year. Adjusted earnings came in at $702 million, or 40 cents per share. Revenue slipped by 11% to $14.3 billion. Analysts were expecting earnings of 39 cents per share on revenue of $14.1 billion, according to consensus estimates from FactSet. The stock traded up fractionally after hours on Tuesday, staying slightly above the $13.65 price offered in a buyout bid sponsored by CEO Michael D
-EARNINGS: Dell 4Q ADJ. EPS 40C, EST. 39C 

-A US Treasury audit of the New York Fed's gold reported that the bars are secure. Some of the gold was also said to be purer than originally thought.Until this report, the NY Fed had rejected calls to conduct audits of its gold supply, a fact that led tomuch speculation about the gold's whereabouts.Rumours of secret government deals, dramatic looting heists and gold-painted bars crept into media coverage of the massive trove of gold held 5 stories underneath Manhattan's streets.Unfortunately for the NY Fed, their gold audit has neither satisfied critics nor laid to rest certain theories.Naysayers point to the fact that no independent body was involved, that only a small sample of the NY Fed gold was examined, and that no other US federal gold reserve holdings were part of the audit.The gold under the New York Federal Reserve accounts for roughly 5% of total US government gold. Other major reserve holdings are in Fort Knox, West Point and the US Mint in Denver, Colorado.No US gold story would be complete without mention of US Congressman Ron Paul, who has for decades called for various Federal Reserve audits.
http://www.mining.com/first-ever-ny-federal-reserve-gold-audit-results-are-in-40025/?utm_source=twitterfeed&utm_medium=twitter
The FED loves to audit itself like the Feds, and give itself a clean bill of health like the Feds. The devil is in the encumberance of the gold using swaps, options, and loans, as well as the outright transfer to London. Lying FED. Lying Feds(Jack Lew the lying Jew). Jews audit Jews and say the gold is all there. What a cruel hoax.
-Closing Prices
The SP hit my 1530 target, where I wanted to get very aggressive putting on my short. The DIA could not put on the same moves into the close as the SPY and QQQQ. The SP is at a five year high. Recall what Greenspan said  last week, the real economy did not matter only the stock market. What an evil man. No volume , no vol day. The Black Jew POTUS was talking out of both sides of his mouth. Gold is back down there. Good news is we should make a bit of money riding the y/$ and Euro/$ up.
May be the first time in American history @WhiteHouse has given a speech attacking Congress for giving him what he demanded
4:01 p.m. EST 02/19/13Major Stock Indexes

4:00 p.m. EST 02/19/13Treasurys

3:51 p.m. EST 02/19/13Futures

4:01 p.m. EST 02/19/13Currencies
-USA closing Summary
I've been boxing my shorts and riding higher in the DIA and SPY along with the DAX and luckily knowing the ZEW guys leveraged up long at the European opening on the DAX and sold the close and put on more of a short. Given all the problems on the horizon, only money flows out of bonds by retail investors and the UST's ESF (aka ppt) seems to be pushing the market higher as Vol and volume are no where. Leaked emails from Walmart show Feb sales are DOA as Obama's tax increases begin to bite. The FED uncorked the real QE4 a month ago in response to the tax drag most likely.
The president like a petulant child,  demanded Congress to act to avoid automatic spending cuts set to kick in March 1, and middle class Anglomasonic destroyers wearing the  deficit hawk mask Alan Simpson and Erskine Bowles proposed a plan for rewriting the tax code and implementing deep spending cuts, pushed out in the future. The plan is a joke much like the Democrats current plan to avoid sequester. Without Obama agreeing to spending cuts there is not much room for movement. Obama tried to wrap himself in cops and the military, something that has to be getting old with the American people.
The NAHB housing market index printed at 46, marking its first drop in 10 months, although the index remains only a hair off its recent seven-year highs.
In gold as the ZGR asserted it would remain under pressure until the Y/D was 95-100. G20 whip sawing and and Abe and his Finance minister tripping over themselves and the BOJ further blunted the rise. Abe tossed down the gauntlet to the BOJ last night to reflate or he would rewrite their charter. The BOJ hopes to out last him but he has a limited time. If you recall his last administration it was short lived as trip up like we have seen between his officials and corruption brought his administration down. I expect at some point they will have to buy UST and other junk bonds to debase the Yen. That is the quickest way to it and Abe wants quick results. Abe meets with Obama and probably the FED this week to approve the new BOJ and dollar and UST support plan. All government meetings should be made public if only 3 months later between heads of state.
BAC is calling for $140 Brent even as it points towards 1500 dollar gold, so they have the Crown's book, long Brent and short gold.
M&A got all the talking head chatter today with the Office Max/Office Depot Versus Staples square off. Whatever happened to the corner stationary store?
The USA press organs, tried to highlight China's cyber warfare and spying but the ZGR can  attest the USA's own draconian spying and cyber-warfare against dissidents is far worse.
Catch you in the evening time.
1:36 p.m. EST 02/19/13Major Stock Indexes

1:35 p.m. EST 02/19/13Treasurys

1:26 p.m. EST 02/19/13Futures

1:36 p.m. EST 02/19/13Currencies
-If you needed more proof that Nvidia was serious about the mobile market, look no further than the Tegra 4i, which the company has introduced today.The Tegra 4i is a fully-integrated solution for mobile phones, managing to combine a 28nm CPU, GPU, and an LTE modem on to a single chip. Not only that, but Nvidia claims the 4i is half the size of its rival Qualcomm's new S800 chips.Until now Nvidia referred to the Tegra 4i internally as "Project Grey." It forms the company's first proper assault on the smartphone market and is certainly no slouch in the performance department.Just like other Tegra processors, the 4i has a 5-core (R4 Cortex-A9) CPU, and it operates at a maximum clock speed of 2.3GHz. In normal use it acts as a quad-core chip, with the fifth core used as a battery saver. Add to that 60 Custom GPU cores, 2GB DDR3 memory, and an integrated Nvidia i500 LTE modem. For comparison, the Qualcomm S800 is quite similar, using a 2.3GHz Krait 400 quad core CPU and the Adreno 320 GPU. Although the Tegra 4i is half its size.With 5x the GPU cores of Tegra 3, it's not hard to see why smartphones using a Tegra 4i will be able to use displays capably of 1080p resolutions. The LTE modem is also backed up by a soft-modem allowing for over-the-air updates.Nvidia is supporting the production of Tegra 4i smartphones with a reference platform called Phoenix in a bid to give manufacturers a head start and get handsets to market more quickly.
http://www.geek.com/articles/mobile/nvidia-unveils-the-2-3ghz-tegra-4i-lte-mobile-processor-20130219/?utm_medium=twitter&utm_source=twitterfeed
-U.S. STOCKS OVERVIEW
1:09 p.m. EST 02/19/13Major Indexes
1:09 p.m. EST 02/19/13Markets Diary
| | | | |
| --- | --- | --- | --- |
| Issues | NYSE | Nasdaq | NYSE MKT |
| Advances | 1,904 | 1,559 | 191 |
| Declines | 1,106 | 881 | 207 |
| Unchanged | 116 | 83 | 29 |
| | | | |
| --- | --- | --- | --- |
| Issues at | | | |
| New Highs | 357 | 209 | 13 |
| New Lows | 21 | 15 | 14 |
- France's GDF Suez confirms employee, family kidnapped in Cameroon
When I worked for the French only single men were allowed to work in Cameroon, and certainly no families were allowed to live there or visit. Married guys flew in and out as needed. France has gone straight down hill since Charles de Gaulle , much like since JFK the USA has been on a constant, steep downward slope.
-Italy, lots of smiling hopeless (although rich) people.
http://www.guardian.co.uk/world/2013/feb/19/italy-tales-smiling-hopeless-country
-The real state of England…
Costa Coffee says 1,700 people applied for 8 jobs in Nottingham coffee shop…ahead of the UK cooked unemployment figures tomorrow.
-USA Session Economic Release Summary
(US) Feb NAHB Housing Market Index: 46 v 48e
(BR) Brazil Dec Retail Sales M/M: -0.5% v +0.8%e; Y/Y: 5.0% v 7.3%e; Broad Retail Sales Y/Y: 5.0% v 7.0%e
(CA) Canada Dec Int'l Securities Transactions: -C$1.9B v+ C$6.8Be
(CA) Canada Dec Wholesale Sales M/M: -0.9% v -0.4%e
-EU Close
Closing Summary
ZEW Economists noted that the German economy could pick up more speed over the next few months as there were less headwinds from EMU crisis.  1/3 of respondents expected an increase in rates over the next 6 months with 2/3 seeing rate unchanged. It expected only a modest appreciation in EUR currency and was not concerned over a 'currency war'. Note these same people forecast no negative GDP growth for Germany in Q4. ZEW has always been German bulls. The IFO surveys are more qualitatively predictive.  German lawmakers said Parliament won't see vote on Cyprus until April.  Merkel addressing  Chamber of Commerce in Mainz said global financial regulation still needs to be beefed up and she see see no room for tax cuts in Germany.
France finance minister  commented that its 2013 GDP target would likely to be cut to 0.2-0.3% from 0.8% currently, throwing water on the German economists at ZEW.
EU's Rehn commented that public finances were gradually improving in the region and added that countries could have longer time on achieving on deficit goals, if they are making structural efforts needed. The US/EU Trade deal of paramount importance and would have great growth potential , as Europe looks for a one sided agreement that will allow EU to export its way out of its present mess. Good luck competing with Chinacom, and whom from the shipping traffic coming from Asia must be starting to make inroads into gutting labor, although the Chinacoms claim they have cut down on gulag labor, at leas that is what the FT said. No totalitarian political system should be in the WTO.
Greece is going to hold emergency talks with Troika next week after Jan saw a serious shortfall in Revenue, EK reported.
Ireland's government i  looking to persuade European finance ministers to reschedule repayments on its €67.5B as early as next month.
Bank of Spain reported its  Dec Bad Loan Ratio as 10.4% v 11.4% prior for the 1st M/M improvement in over a year yesterday.
ECB's Draghi said broad indicators of systemic risk have pulled back substantially in ESRB testimony. Draghi is again trying to back door banking union and defacto political union by calling for an EU wide slush fund to bailout the banks, and claims the 'banks' will pay for it. Thus German banks and Austrian banks and fees passed on to customers and shareholders would go to bailout Spain and Italy's corrupt banks. The Bundesbank asserted it wanted control and monitoring over all German banks yesterday.  Despite a major real estate firm bankruptcy and the on-going kick back scandal which the Anglo-Zionist press is censoring, Spain managed a surreal bill offering today. Who would lend Spain money for 9 months with a 1 pc coupon? Mainly the banks have been the buyers of this, the same people needing a bailout and probably the opaque ESM.
Additional Economic Releases
(ES) Spain Dec Trade Balance: -€1.3B v -€1.4B prior
(PT) Portugal Jan Producer Prices M/M: +0.6% v -0.4% prior; Y/Y: 1.9% v 3.6% prior
(RU) Russia Jan Real Retail Sales M/M: -27.1% v -25.5%e; Y/Y: 3.5% v 4.9%e
(RU) Russia Jan Unemployment Rate: 6.0% v 5.7%e
(RU) Russia Jan Disposable Income: 0.7% v 4.8%e
(RU) Russia Jan Real Wages Y/Y: 8.0% v 3.3%e
(RU) Russia Jan Investment In Productive Capacity: 1.1% v +0.5%e
(TR) Turkey Central Bank left its Benchmark Repo Rate unchanged at 5.50%
(PL) Poland Jan Sold Industrial Output M/M: 5.4% v +2.7%e; Y/Y: +0.3% v -3.0%e
(PL) Poland Jan Producer Prices M/M: 0.1% v 0.2%e; Y/Y: -1.2-1.1%e
(BE) Belgium Feb Consumer Confidence: -17 v -23 prior
(EU) ECB weekly Forex Reserves w/e Feb 16th: €216.4B v €216.6B prior
(EU) OECD Q4 GDP -0.2% v +0.3% prior
Bonds
German 10y 1.62-0.01, 0.47%
Italy 10y 4.35-0.01, 0.15%
Spain 10y 5.19-0.04, 0.71%
U.K. 10y 2.18-0.02, 0.93%
Key Auctions
(DK) Denmark sold total DKK5.385B in 2016 and 2023 bonds
(ES) Spain Debt Agency (Tesoro) sold total €4.01B vs. €3.0-4.0B indicated range in 3-Month and 9-Month Bills  Sold €886M in 3-month Bills; Avg Yield: 0.421% v 0.441% prior; Bid-to-cover: 5.76x v 4.18x prior; Max Yield: 0.445% v 0.460% prior; Tail: 2.4bps v 1.9bps prior (Jan 22nd). Sold €3.12B in 9-month Bills; Avg Yield: 1.114%; Bid-to-cover: 2.31x; Max Yield: 1.165% prior; Tail: 2.1bps
 (CH) Switzerland sold CHF813.8M in 6-Month Bills; Yield -0.077% 
 (EU) ECB alloted €132.2B vs. €125Be in 7-Day Main Refinancing Tender at fixed 0.75%

 (HU) Hungary Debt Agency (AKK) sold HUF65B vs. HUF50B indicated in 3-Months Bills; Avg Yield 5.17% v 5.28% prior; Bid-to-cover: 2.36x v 1.94x prior
Equities
-Ex–Clinton White House chief of staff Erskine Bowles and former Wyoming GOP Sen. Alan Simpson take wraps off an updated plan to slash the federal deficit by $2.4 trillion over the next 10 year. MW
VATs, and more regressive taxes upon the middle class. Prince Charles wants to kill what is left of it. and his Royal WASP servants are all to happy to burying the hatchet in the back of the American people. WASPs are only 8 pc of the USA, and the Royal WASP only 2 pc. Who elected these guys?
-Market Watch
I added to my DIA/SPY, DAX shorts. VIX is at some surreal low, and the currency butterfly spreads say the chance of a EU break is less than before the crisis, this despite Italy's pending election and a 2 week black on on the polls. Market complacency reigns supreme as the MSM pulls in the retail markets. Meanwhile the march to squester is on. Face it Obama got a massive regressive tax with Obama care. He got his taxes on the 'rich' and raised withholding taxes and now wants more taxes with no budget cuts and he signed off on the plan. I guess a weekend of gay sex with the  in Florida put him in a lying mood. The press was kept on the bus and far away from whatever orgies he attended with Tiger Woods and the Zionist banksters he lives next to. This is the creepiest and craziest POTUS in history and after Bush/Cheney that is saying a lot.
11:52 a.m. EST 02/19/13Major Stock Indexes

11:51 a.m. EST 02/19/13Treasurys

11:42 a.m. EST 02/19/13Futures

11:52 a.m. EST 02/19/13Currencies
-McChrystal: U.S. should reinstitute the draft http://wapo.st/Vtwgdp
Don't worry Jews, you will remain, at .02 % of the combat draftees, a number that has held through every single American war your banksers and the Anglomasons have engineered since 1913. McChrystal is the thug that likely ordered Pat Tillman murdered. Recall to buy his wives silence the illuminati married her off to an English hedge fund manager type. Dead poor husband, no problem, her you go Anglo-wench. Jews don't fight in wars, they start them and call them their 'harvest'. Looks like Iran might be 'on', with our without Hagel. Obama is getting a big medal and probably a check for a billion from Daddy Warbucks to fight the war Prince Charles wants.
-See a Problem- Windsor-Rockefeller-Rothchilds owned firms..
General Electric
U.S. Profits: $10,460,000,000
Taxes Paid: ‐$4,737,000,000
PG&E Corp.
U.S. Profits: $4,855,000,000
Taxes Paid: ‐$1,027,000,000
Verizon Communications
U.S. Profits: $32,518,000,000
Taxes Paid: ‐$951,000,000
Wells Fargo
U.S. Profits: $49,370,000,000
Taxes Paid: ‐$681,000,000
American Electric Power
U.S. Profits: $5,899,000,000
Taxes Paid: ‐$545,000,000
Pepco Holdings
U.S. Profits: $882,000,000
Taxes Paid: ‐$508,000,000
Computer Sciences
U.S. Profits: $1,666,000,000
Taxes Paid: ‐$305,000,000
CenterPoint Energy
U.S. Profits: $1,931,000,000
Taxes Paid: ‐$284,000,000
NiSource
U.S. Profits: $1,385,000,000
Taxes Paid: ‐$227,000,000
Duke Energy
U.S. Profits: $5,475,000,000
Taxes Paid: ‐$216,000,000
Boeing
U.S. Profits: $9,735,000,000
Taxes Paid: ‐$178,000,000
NextEra Energy
U.S. Profits: $6,403,000,000
Taxes Paid: ‐$139,000,000
Consolidated Edison
U.S. Profits: $4,263,000,000
Taxes Paid: ‐$127,000,000
Paccar
U.S. Profits: $365,000,000
Taxes Paid: ‐$112,000,000
Integrys Energy Group
U.S. Profits: $818,000,000
Taxes Paid: ‐$92,000,000
Wisconsin Energy
U.S. Profits: $1,725,000,000
Taxes Paid: ‐$85,000,000
DuPont
U.S. Profits: $2,124,000,000
Taxes Paid: ‐$72,000,000
Baxter International
U.S. Profits: $926,000,000
Taxes Paid: ‐$66,000,000
Tenet Healthcare
U.S. Profits: $415,000,000
Taxes Paid: ‐$48,000,000
Ryder System
U.S. Profits: $627,000,000
Taxes Paid: ‐$46,000,000
El Paso
U.S. Profits: $4,105,000,000
Taxes Paid: ‐$41,000,000
Honeywell International
U.S. Profits: $4,903,000,000
Taxes Paid: ‐$34,000,000
CMS Energy
U.S. Profits: $1,292,000,000
Taxes Paid: ‐$29,000,000
Con-­way
U.S. Profits: $286,000,000
Taxes Paid: ‐$26,000,000
Navistar International
U.S. Profits: $896,000,000
Taxes Paid: ‐$18,000,000
DTE Energy
U.S. Profits: $2,551,000,000
Taxes Paid: ‐$17,000,000
Interpublic Group
U.S. Profits: $571,000,000
Taxes Paid: ‐$15,000,000
Mattel
U.S. Profits: $1,020,000,000
Taxes Paid: ‐$9,000,000
Corning
U.S. Profits: $1,977,000,000
Taxes Paid: ‐$4,000,000
FedEx
U.S. Profits: $4,247,000,000
Taxes Paid: $37,000,000 (a rate of less than 1%)
Total
U.S. Profits: $163,691,000,000
Taxes Paid: ‐$10,602,000,000
http://theeconomiccollapseblog.com/archives/abolish-the-income-tax-you-wont-believe-who-is-getting-away-with-paying-zero-taxes-while-the-middle-class-gets-hammered
-Looks like a good chance of snow today. Spring came and went back into hibernation.
-Google Inc.GOOG +1.15% shares were up sharply on Tuesday, rising above the $800 level for the first time in its history. Google was up 1.3% at $802.72. The Internet giant's stock has risen more than 13% year-to-date, and has jumped more than 30% over the past 12 months. Meanwhile, Google is facing heightened scrutiny from privacy regulators in Europe, according to a media report Tuesday. Regulators from France and other European Union countries are considering a coordinate "repression action" against the Internet giant after Google failed to answer effectively concerns raised by EU regulators late last year, The Wall Street Journal reported, citing a privacy watchdog in France.
-Obama speaking on sequester. Demands temp fix. Blah, blah, blah from the liar in Chief.
-Price swings in U.S. stocks are narrowing the most since the Great Depression, a signal of reviving investor confidence that's fueling the bull market poised to enter its fifth year.Average daily price moves for the Standard & Poor's 500 Index have fallen to 0.43 percent in 2013 from an average 1.08 percent the past five years, the steepest decline for any corresponding period since the 1930s, according to data compiled by Bloomberg. The last time the annual average was this low was 1995, when the S&P 500 surged 34 percent and doubled in the next four years. Stocks gain an average 17 percent during years when the gyrations are so small, the data going back to 1928 show. BBN
The UST/ESF manipulation of VIX has helped as well.
-1048 FX/Commodities
-Martin E. Zweig, who predicted the 1987 stock market crash and whose newsletters influenced U.S. investors for a quarter century, has died. He was 70.He died yesterday, according to Zweig-DiMenna Associates LLC, his New York-based firm. No cause of death was given.
-Europe Session, Economic Release Summary
(JP) Japan Dec Final Leading Index CI: 93.4 v 93.4 prelim; Coincident Index CI: 92.6 v 92.7 prelim
(NO) Norway Q1 Consumer Confidence: 27.1 v 25.4 prior
(JP) Japan Jan Nationwide Dept. Sales Y/Y: +0.2% v -1.3% prior; Tokyo Dept. Store Sales Y/Y: +0.5% v -1.1% prior
(PH) Philippines Jan Balance of Payments: $2.0B v $0.6B prior
(EU) Jan EU27 New Car Registrations: -8.7% v -16.3% prior
(FI) Finland Jan CPI M/M: -0.1% v 0.7%e; Y/Y: 1.6% v 2.4%e
 (SE) Sweden Jan CPI Headline Rate M/M: -0.8% v -0.8%e; Y/Y: 0.0% v 0.0%e; CPI Level: 312.00 v 311.95e
(SE) Sweden Jan CPI Underlying (CPIF) M/M: -0.7%e v +0.3% prior; Y/Y: 1.1e v 1.0% prior
(SE) Sweden Jan Unemployment Rate: 8.4% v 8.6e; Unemployment Rate Seasonally Adj: 8.0% v 8.2e
(EU) ECB: €3.5B borrowed in overnight loan facility vs. €1.8B prior; €143.5B parked in deposit facility vs. €131.9B prior
(GR) Greece Dec Current Account: -€534M v -€850M prior
(EU) Euro Zone Dec Construction Output M/M: -1.7% v -0.4% prior; Y/Y: -4.8% v -4.7% prior
(EU) Euro Zone Feb ZEW Economic Sentiment Survey: 42.4 v 31.2 prior
 (DE) Germany Feb ZEW Economic Sentiment: 48.2 v 35.0e; Current Situation: 5.2 v 9.0e (3rd consecutive positive reading for survey and highest level since April 2010)
-Not hard to figure out who the gold assassin was…
Downside risks to the U.S. economy have diminished in recent months, with data points providing some bright spots and reducing the possibility that the economy will slip into a renewed recession, Goldman Sachs' top economist Jan Hatzius said in a note dated February 17. Hatzius said macroeconomic data, such as jobless claims, retail sales and manufacturing surveys, so far show the economy didn't buckle under the $200 billion tax increase that took effect at the beginning of the year. But more importantly, he said, the Republicans in Congress seem to have given up on the idea of using the debt ceiling to force additional spending cuts. "So the tail risk that the overall fiscal drag will be much larger than the 11/2-2 percentage points we assume for 2013, and that this will push the economy below 'stall speed' and into a renewed recession, looks much lower now," he said in the note. MW
-Reyal Urbis SA , a real estate company that became a stock market favorite during Spain's property boom, said Tuesday it will file for bankruptcy protection.Reyal Urbis, born out of the merger of Inmobiliaria Urbis and Construcciones Reyal just one year before the country's real estate market crashed in 2008, said in a statement that it remains confident that, while under protection, it will come to an agreement with its creditors.If Reyal Urbis defaults on at least part of its debt payments under Spanish law, as appears likely, it would become the second-largest default in the country's corporate history.Reyal Urbis, owned by construction magnate Rafael Santamaria, owes 3.6 billion euros ($4.8 billion) to a group of banks including SAREB, a government-run "bad bank," created last year to buy non-performing property loans and other assets from the country's commercial banks.Real estate company Martinsa-Fadesa conducted the largest default in Spanish corporate history, when it reached an agreement with creditors to restructure some seven billion euros worth of debt.Besides SAREB, Banco Santander SA , U.S. hedge fund Appaloosa Management and Banco Popular SA are among Reyal Urbis' largest creditors.Reyal Urbis currently has a market value of EUR35 million. Trade in the company shares was suspended earlier Tuesday; the stock last exchanged hands at 0.12 cents each.The shares hit an all-time high of above EUR39 in December 2006.
-Technology stocks were modestly higher Tuesday morning, propelled by fractional gains in shares of Google Inc. GOOG +1.22% , Hewlett-Packard HPQ +1.19% and Intel Corp.INTC +0.31% . The Nasdaq Composite IndexCOMP +0.33% was up 5 points, or 0.2% at 3,197. The Philadelphia Semiconductor IndexSOX +1.13% was ahead 0.3%. The sector was weighed down by shares of Microsoft Corp.MSFT +0.79% which shed 0.5% to $27.87, while Apple Inc. IBM +0.33% shed a fraction to stand at $459. Dell Inc. DELL +0.11% traded flat ahead of the Texas-based company's fourth-quarter report due after the closing bell.  MW
-Market Watch
Gold hammered as UST/ESF returns to action.
10:04 a.m. EST 02/19/13Major Stock Indexes

10:03 a.m. EST 02/19/13Treasurys

9:54 a.m. EST 02/19/13Futures

10:04 a.m. EST 02/19/13Currencies
- A plan by Novartis, one of Switzerland's biggest drug makers, to pay its departing chairman $78 million to keep him from sharing his knowledge with competitors has added fuel to an already heated debate about executive pay. BBN
-0330 Europe
-LAPD High Crimes
http://www.veteranstoday.com/2013/02/16/lapd-high-crimes/
-GOP foes of Hagel nomination say vote should go on.  Republican opponents of former Sen. Chuck Hagel's stalled bid to become defense secretary said Sunday that they'll probably allow his Senate confirmation vote to proceed unless material more damaging to the nominee – and by extension, the Obama adminstration – surfaces in the coming week.
-BP ready to go to court over Gulf spill .Company looks to dodge civil penalties with legal attrition and an Anglomasonic judge.
-American feminists, and slutty females would have a hay-day with this. 4 nags in the running for the Mayor of Paris.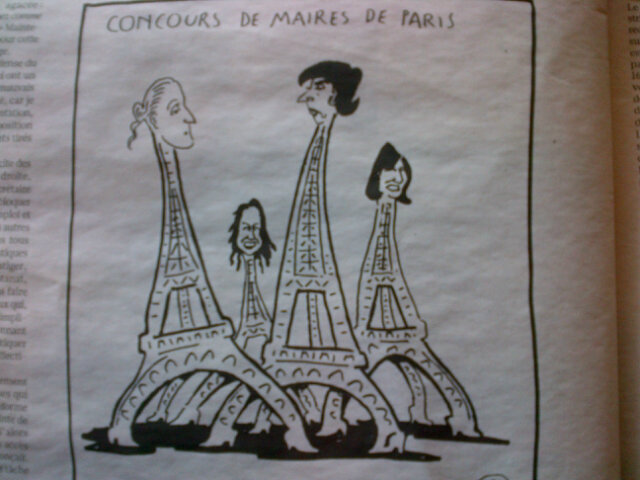 -301 Europe Opens (oh no!!)
Stoxx Europe 600 index flat at 286.51
German DAX 30 index down 0.2% to 7,611.60
French CAC 40 index down 0.2% to 3,662.31
FTSE 100 index down 0.2% to 6,305.69
Bonds
German 10y 1.62-0.01, 0.47%
Italy 10y 4.39+0.03, -0.77%
Spain 10y 5.26+0.03, -0.63
-254 Asia
The Shanghai Composite and Hang Seng tanked into the close, down 1.6 pc to 2380 and down .92 pc to 23166 respectively.
-European Union car sales fell to the lowest level for a January, with Ford Motor Co. and PSA Peugeot Citroen posting the biggest drops, as economic contractions in the southern part of the region widened to Germany and France.Registrations in January dropped 8.7 percent to 885,159 vehicles from 969,219 cars a year earlier, the Brussels-based European Automobile Manufacturers' Association, or ACEA, said today in a statement. The figure was the lowest for the month since the group began tracking sales in 1990, it said. Europewide sales, also including Switzerland, Iceland and Norway, fell 8.5 percent from a year earlier to 918,280 cars. BBN
-Google has been developing plans to launch retail stores in the U.S., said people familiar with the matter, in another sign the company is studying Apple's playbook in building a consumer-electronics brand. WSJ
-Danone, the world's biggest yogurt maker, said it plans to cut 900 jobs in Europe after 2012 profitability declined on weak consumption in southern Europe.The trading operating margin narrowed 0.5 percentage point to 14.7 percent, the Paris-basedcompany said today in an e- mailed statement. Net income from continuing operations rose to 1.82 billion euros ($2.4 billion) from 1.75 billion euros a year earlier, the Paris-based company said today in an e-mailed statement. BBN
-Boeing's engineers union is set to tally contract and strike-authorization votes Tuesday as the company attempts to devise interim solutions to its battery problems.
-Lazy Europeans are sleeping in with little data other than the ZEW data out of Germany tonight . Probably better to ignore Europe, and just watch Italy and Spain's bond auctions and the CDS action and the Euro. Better than constantly being whipped sawed by 27 Presidents, 27 foreign Ministers, 27 finance ministers, 27 defense ministers (what a joke) and 27 Central banks plus the pederast crowd in Brussels.
-The Cypriot politician most in favor of an international bailout was in pole position to win next Sunday's run-off presidential vote as he and his communist-backed rival launched a week of bargaining to woo voters suspicious of a rescue package to stave off bankruptcy.Conservative leader Nicos Anastasiades, who backs a swift deal with the European Union and International Monetary Fund on a bailout to fight the worst recession in four decades, faces off Stavros Malas in a second-round vote on Feb. 24 after neither won a clear victory in the first round on Sunday.Markets are looking at a stalemate over Cyprus getting aid with growing alarm, fearing a debt default could reignite the euro zone debt crisis just as confidence slowly returns.Both candidates need to broaden their appeal to woo supporters of third-placed finisher George Lillikas, an independent who has said the terms of any bailout could keep Cyprus in perpetual bondage to foreign lenders.He took a surprisingly high 25 percent of the vote, just two points behind Malas. Anastasiades, 66, took 44.5 percent, 15,000 votes shy of an absolute majority that would have spared him the need to fight a second round. Reuters
- Goldman Sachs chief economist Hatzius: US economy to see sluggish growth in 2013;will see "substantial acceleration" in 2014
-  Colorado Democrat-controlled lower house approves a package of more strict gun control measures.
-0100
Japan's Nikkei ends down 0.3% to 11,372.34. Traders were awaiting the return of the USA and little economic news was in  the works yesterday or today for Asia. Japanese Prime Minister Shinzo Abe said that if the central bank is unable to achieve the 2% inflation target that it has set, that would be a condition for changing the Bank of Japan's law. Abe said  yen strength prolongs deflation, and he was are of the possibility of the BOJ to buying  foreign bonds.Former BOJ Dep Gov Muto said to be still in the lead as the next BOJ Governor; PM Abe may announce a nominee as early as this week after meeting with the USA. BOJ Dep Gov Nishimura said the BOJ is  pushing for powerful easing to reach the 2% inflation target.  Japan Fin Min Aso speaking before parliament said the JPY decline and the stock market gains are result of monetary easing, he also contradicted what Abe said about buying foreign bonds with the QE money, which tanked the Y/D rise over 94. Japan's January BOJ Meeting Minutes  suggested extending JGB purchases to 5-yr duration from the current 3-yr cap. The comments sent 5-yr and 10-yr JGB yields to multi-month lows as markets start to price in expanded QE on the longer end of the curve with 5-year JGB auction seeing strong demand.Japan opposition parties objected to upper house vote on the extra budget yesterday.  S&P affirmed Japan's ratings at AA..  Three China vessels enter Japanese waters near disputed Japan Senkaku Islands.-
China retail spending during the Lunar New Year holiday rose 14.7% y/y v 16.2% in 2012- slowest rate in 4 years.  Beijing may invest CNY227B in 240 major infrastructure  projects Fitch said Chinese Money Marker Funds (MMFs) assets remain at high levels even as risk appetite returns . China State economist Fan Jianping sees China 2013 CPI at 3.5%. A number of flights delayed at Beijing Capital International Airport related to heavy smog yesteray. China PBOC Outgoing gov Zhou: Expresses commitment to structural rebalancing and boosting domestic demand Former PBoC adviser  Li Daokui: China economy has missed a hard landing;- a "number of forces on supply and demand side to push the economy reasonably fast". China contracted liquidity out of the markets post the Lunar holiday.China on Monday dismissed a report stating that the Democratic People's Republic of Korea had informed Beijing of plans to carry out more nuclear tests. The Shanghai composite is down 1 % and HK is down .24 %.) Standard Chartered analysts estimate China 2012 GDP rising as little as 5.5% vs official report of 7.8% .Chinese leadership pledged  to reform gulags and stated the use  of labor camps has been significantly reduced in recent months. Various major  Chinese cities  plan on curbing  property loans in  response to resurgent housing market.
President-elect Park Geun-hye of South Korea named moderate three-term former lawmaker Huh Tae-yeol, 67, as presidential chief of staff Monday, and  on Tuesday named her long-time right-hand man Lee Jung-hyun as senior presidential secretary for political affairs and former career diplomat Ju Chul-ki as senior secretary for foreign affairs. The Koreans let China no in no uncertain terms they expected China to rein in North Korea. The Kospi is near flat, rising only slightly at 1983. Outgoing President Lee Myung-bak expressed gratitude to the people of South Korea on Tuesday for helping him steer the country past successive economic crises as he wished the incoming government success in a farewell speech. Lee, set to hand over the presidency to successor Park Geun-hye on Monday, also said that South Korea's future "hinges ultimately on reunification" with North Korea and stressed the communist nation realize that "neither nuclear power nor missiles will protect them. According to Korea Chamber of Commerce and Industry (KCCI) poll, 59.6% of respondents to a poll of 500 companies see South Korea GDP at 2% or worse in 2013.
A high-speed rail link between Singapore and the Malaysian capital of Kuala Lumpur may be completed by 2020, leaders of the two countries said today.The rail network will be a "huge game changer" and transform the way the two countries do business, Malaysian Prime Minister Najib Razak told reporters in Singapore today at a joint press conference with his counterpart. Prime Minister Lee Hsien Loong said the journey may take 90 minutes.
Australia's ASX  finished up .37   after the release of monetary policy meeting minutes by the RBA. The minutes show that RBA is waiting to see how previous rate cuts impact the Australian economy before paring rates again. RBA Feb meeting minutes were upbeat on regional recovery. RBA sees current policy as already accommodative and the economy already responding to low-level of rates.
European and USA futures point to a flat opening.
Economic Release Summary
(AU) RESERVE BANK OF AUSTRALIA (RBA) FEB MINUTES: INFLATION OUTLOOK HAS ROOM TO EASE POLICY IF NECESSARY
(JP) JAPAN BOJ MINUTES FOR MEETING ON JAN 21-22; Economy remains relatively weak; few members said can purchase JGBs with duration up to 5-yrs
Yesterdays
(TH) THAILAND Q4 GDP Q/Q: 3.6% V 0.2%E; Y/Y: 18.9% V 15.0%E; ANNUAL GDP: 6.4% V 5.5%E
(AU) AUSTRALIA JAN NEW MOTOR VEHICLE SALES M/M: -2.4% V +2.7% PRIOR; Y/Y: 10.8% V 17.8% PRIOR
(SG) SINGAPORE JAN ELECTRONIC EXPORTS Y/Y: -5.6% V -0.5%E; NON-OIL DOMESTIC EXPORTS M/M: -1.8% V +9.7%E; Y/Y: +0.5% V +2.7%E
(NZ) NEW ZEALAND JAN PERFORMANCE SERVICES INDEX: 52.6 V 51.5 PRIOR (4th consecutive month in expansion)
(KR) SOUTH KOREA JAN PRODUCER PRICE INDEX (PPI): -1.6% V -1.2% PRIOR (biggest decline since Oct 2009)
Equity
Bonds
Japan 10yr 0.74-0.02, 2.27%
U.S. 10yr 2.01+0.00, -0.06%
CDS
-Armenian President Sargsyan Secures Second Term in Office
-Slimy Swiss!!
Celente was right!!
Nestle finds horsemeat in pasta dishes in Italy, Spain http://bit.ly/XJNEri 

-Hydrogen sulfide appears to slow aging and aging-related diseases in at least three main ways, said Jiang Zhisheng and colleagues at the University of South China in Hengyang City, Hunan, in a report slated for publication next month in the journal Molecular and Cellular Biology. The gas helps counter cell-damaging free-radicals; encourages production of an enzyme thought to be a regulator of lifespan; and interacts with a gene that appears to have its own market basket of anti-aging activity."Data available so far strongly suggest that hydrogen sulfide may become the next potent agent for preventing and ameliorating the symptoms of aging and age-associated diseases," Jiang said in a statement, adding that people may one day take hydrogen sulfide-rich food or supplements to slow aging. BBN
- A second lithium-ion battery on the Boeing Co (BA.N) 787 Dreamliner forced to make an emergency landing in Japan last month was found to have irregularities, a Japan Transportation Safety Board official said on Tuesday.The jet, flown by All Nippon Airways Co (9202.T), was forced to make the landing after its main battery failed.The plane's auxiliary power unit (APU) battery, which powers its systems when it is on the ground, was found to have swelling in two of its eight battery cells, the official said. Reuters
-Venezuelan President Hugo Chavez on Monday said he has returned to his home country after more than two months of medical treatment in Cuba following cancer surgery that kept him away from the public since December. The president broke the news on his Twitter account and said he will continue treatment in Venezuela. "We have arrived back in the Venezuelan fatherland. Thank God! Thank you dear people," he said on his profile. Chavez's cancer illness has threatened to end his 14-year rule of Venezuela, with people speculating that that he was too sick to travel to his home country. MW
-The People's Bank of China on Tuesday offered 28-day repurchase agreements to drain 30 billion yuan ($4.8 billion) in liquidity from the local money markets, the first time it employed such a draining operation since June. Tuesday's move also comes just ahead of the maturity of a big chunk of reverse repos this week, which will drain another 860 billion yuan from the market.
-Office Depot Inc. and OfficeMax Inc. are discussing a merger with a deal possible this week, said a person familiar with the matter.The companies have been discussing a potential stock swap that would create a single office-supply retailer to compete with Staples Inc., said the person, who asked not to be identified because the talks are private. Office Depot, the second-largest office-supplies retailer in the U.S., has been exploring options since September, when activist fund Starboard Value LP became its largest shareholder. A merger would create a company with almost $18 billion in revenue, compared with $25 billion in revenue last year for Staples. A deal also could be a victory for Starboard, which has been pushing Office Depot to create value for shareholders. The shares have declined about 90 percent from a peak in 2006. BBN
-Iran FM Spurns Western 'Gold Trade' Offer
Insists Any Deal Needs to Recognize Iran's Sovereignty
by Jason Ditz, February 18, 2013
Iranian Foreign Ministry spokesman Ramin Mehmanparast has spurned a Western offer under which Iran would be "allowed" to participate in limited international commerce using gold if they closed the Fordo uranium enrichment facility.
The deal would largely leave international sanctions intact, and would allow Iran to go back to "grey market" international commerce based on gold in return for dismantling a large portion of its civilian nuclear program.
Mehmanparast said the offer was only a minor change from past P5+1 demands to unilaterally close Fordo, and that it rested on the assumption Iran didn't have a right to a civilian nuclear program, something it does under its IAEA agreement.
He said any deals would need to have the international community recognizing some basic rights for Iran, as well as its sovereignty. Needless to say, this suggests that a deal is unlikely at the next summit.
www.antiwar.com
-Geopolitical News
| | |
| --- | --- |
| | Updated February 19, 2013 – 12:07 AM EST |
-And the LORD said, My spirit shall not always strive with man, for that he also is flesh: yet his days shall be an hundred and twenty years.
Genesis 6:3
A light day.
Newslinks 
- 'Land Grabbing': Foreign Investors Buy Up Third World Farmland-Der Spiegel
-Will higher taxes on the rich derail California's economic comeback?
http://www.washingtonpost.com/business/economy/will-higher-taxes-on-the-rich-derail-californias-economic-comeback/2013/02/18/13f0b534-7711-11e2-95e4-6148e45d7adb_story.html
-Monte Paschi Accounts Questioned in Suit Opposing State Bailout
http://www.bloomberg.com/news/2013-02-19/monte-paschi-accounts-questioned-in-suit-opposing-state-bailout.html
-Swelling USA labor force keeps Fed at ease
http://www.bloomberg.com/news/2013-02-19/swelling-u-s-labor-force-keeps-fed-at-ease.html
-EU's Rehn: EU-US trade deal will help lift growth
http://www.marketwatch.com/story/eus-rehn-eu-us-trade-deal-will-help-lift-growth-2013-02-19
-Christians in Libya Face Safety Concern
http://www.voanews.com/content/christians-in-libya-face-safety-concerns/1605983.html
-Debt Bubble Born of Easy Cash Prompts Swedish Rule Review
http://www.bloomberg.com/news/2013-02-17/debt-bubble-born-of-easy-cash-prompts-swedish-rule-review.html
-Chinese Army Unit Is Seen as Tied to Hacking Against U.S.
http://www.nytimes.com/2013/02/19/technology/chinas-army-is-seen-as-tied-to-hacking-against-us.html?src=recg
-Robbers seize gems worth 350 million euros at Brussels Airport
-Afghan History Suppressed: Part II: The Saudis, al Qaeda and Big Oil
Must read
http://www.veteranstoday.com/2013/02/17/afghan-history-suppressed-part-ii-the-saudis-al-qaeda-and-big-oil/
-Europa zittert vor der Rückkehr eines Gespenstes
Europe Trembles at the return of the Ghost of Berlusconi
http://www.welt.de/finanzen/article113732181/Europa-zittert-vor-der-Rueckkehr-eines-Gespenstes.html
-Ecuadorean president easily wins re-election
http://www.shanghaidaily.com/nsp/World/2013/02/19/Ecuadorean%2Bpresident%2Beasily%2Bwins%2Breelection/
-Obama's immigrantion plant angers Ratpublicans
http://www.cnbc.com/id/100467219
-Gold investors pin their hopes on China's return to markets
http://blogs.marketwatch.com/thetell/2013/02/18/could-china-ride-to-golds-rescue-this-week/
-Abe to decide on Bank of Japan governor next week after returning from US trip
-BlackRock Sounds Covered Bond Collateral Alarm: Credit Markets
http://www.bloomberg.com/news/2013-02-18/blackrock-sounds-covered-bond-collateral-alarm-credit-markets.html
-Coal India renewing efforts to buy mines overseas as demand sours from power producers  http://bloom.bg/VrWrRP
-Aussie Olympians, Toxic Culture
-Rotten egg gas seen offering promise of extending life
-New Morality at Barcays is same old Amorality-Cohan , BBN
http://www.bloomberg.com/news/2013-02-18/-new-morality-at-barclays-is-same-old-wall-street.html
-China Services Job Gains Key for Shift to Consumption: Economy
http://www.bloomberg.com/news/2013-02-18/china-extending-services-employment-gains-key-to-economic-shift.html
-Scandals seen boosting Italy's anti-establishment party before vote
http://www.reuters.com/article/2013/02/18/us-italy-vote-idUSBRE91H0F920130218
-Draghi dismisses talk of currency war, but watching euro
http://www.reuters.com/article/2013/02/18/us-ecb-draghi-currencies-idUSBRE91H0EX20130218