HEADLINERS
-USA Markets closed Monday, President's Day
-US industrial production falls -0.1% in January (Dec: +0.4%). Consensus was for a rise of 0.2%.
-Bofinger (German Economic Adviser, 'wisemen'). German Econ performance due to Obama Deficit Spending
-Empire State Mfg. Index Rebounds to 10 in Feb  from -7.8  prior
-Israel behind murder of Top Iranian Engineer in Syria says Syrian Press
-Weidmann Says ECB Won't Cut Interest Rates to Weaken Euro
-G-20 To Issue Pledge On Focus Of Monetary Policy, G20 Stars in Moscow among Meteor Rainfall in Russia
-Obama Administration Cuts Iran's Press TV Feed to USA, After Exposing Iran False Flag Plan by Bush/Cheney Administration
-Zulauf: We May See A Shortage Of Gold & A Massive Price Spike
-Large Meteors Raining Down On Russia -Spectacular Displays-Russian Military Shooting Them out of Sky. More than 950 injured, 3 critically.
-Aussies Suspect Israel of Foul Play in Suicide of Aussie Spying for Israel
-FED  Significantly Expands Balance Sheet for fourth week in a row.
-Toshiro Muto close to selection as BOJ Gov.
COMMENTARY
-Closer
We see the results of the last 4 weeks of Big Ben finally starting QE4. Yet, gasp, for all his money printing layoffs notices have been running 3: 1 over firms saying their were going to be hiring although a lot was at the banks. Not much growth for all the money printing. Stagflation, at best. In real terms the USA economy is contracting as firms continue outsourcing and with the Germans looking to gut what few jobs are left with their $1 hour Turks.
I don't see what WS is cheering about ex the big money print. Clearly banks, JPM/Citi/HSBC, are shorting commodities, running the equity and bond markets. Ominously while the Banks have a lot more dough (M3) as they exchange bad paper for good, the worker (M1) has less and less money in the bank. The 'tax bite' that happened which was highly regressive has blunted whatever momentum the economy had. The USE does have a few positives going for it, the  M3 prime job will move equity markets. And Obama and the derelicts in Congress have a free hand, until May 15 and can probably offset any sequestration by selling a lot of UST and spreading that over the period until Merkel is elected, then they can continue to fake the numbers. War is the back up plan should that fall apart.
The G20, aka the Jewish bankers association, got a real warning from God, although I doubt they will heed it, look at the evil Jewess Gabby Gifford, and most Jews seem to be true believers in Lucifer and more than  glad to fanatically serve him. At least Russians will repent. To bad, ex Putin and a few others, a meteor not land on the G20. I will post the G20 communique , which will probably be released late tonight or some time tomorrow although we know it greenlights Bernanke and Japan as money engines to lift the world. Nothing will come of it, like the Chinese agreeing to quite rigging the Yuan. CBs are being told by London to print, everything else is a lie they say. The UK retail figures were even worse than the USA and England runs the globe, or most of it.
Gold was bashed by hedge funds aping Soros, who is probably buying the dip. Soros is clever that way China returns on Monday. These people have a fantasy of a miraculous 2h recovery and a sustainable recovery of 250k jobs a month in the USA, and it is just not going to happen with all the structural impediments Obama and the Democrats have put into it with tax increases, more blow out spending, and Obama care. Could be this was the bottom in gold today and silver so I dipped my toes in the water. The only ray of light Gold bugs had was Felix Zulauf reporting on the unprecedented manipulation of the gold market and a big spike was ahead and hinting of the enormous stress in the physical markets. I plan on holding on for the gold and silver spike. Citi is clearly in a world of hurt and JPM fired a bunch of 'wise guy' traders naked shorting stocks and probably is close to canning Blythe Masters over her gold and silver shorts. Only gold loans are keeping the naked shorts of London alive.
I put up the talking heads of Europe so you can sort of sort through the Jews that run Europe and their employees and figure out what is going on.
Happy Geroge Washington's day to the world on Monday, he was a model of a real leader, not a phony satanic Anglomason, satanist.
-Market Watch
1:03 p.m. EST 02/15/13Major Stock Indexes

1:02 p.m. EST 02/15/13Treasurys

12:53 p.m. EST 02/15/13Futures

1:03 p.m. EST 02/15/13Currencies
-Anglo-Zionist Wars
Moody's downgrades rival S&P
Lol
-Market Watch
11:14 a.m. EST 02/15/13Treasurys

11:05 a.m. EST 02/15/13Futures

11:15 a.m. EST 02/15/13Currencies
-We are through the news cycle. I made some good buys shorting the Y near the low on the verbal beat down and took some profits. Still short. Still long the Euro and got near the low on the verbal beat down, and Wiedmann helped this morning. Short DIA, SPY, DAX. Gold should be soaring as the FED is finally QE4 and the sterilization game looks to be over with as the USE stalls. As Felix Zualaf said he has never seen such manipulation by gold and eventually this will lead to massive price spike. The only thing the USE has going for it, is the Magik Negro has until May 15 to loot the treasury and he can easily offset the budget cuts coming. The ZGR will be carefully watching the monthly deficits numbers.
-The U.S. Department of the Treasury today released Treasury International Capital (TIC) data for December 2012. The sum total in December of all net foreign acquisitions of long-term securities, short-term U.S. securities, and banking flows was a monthly net TIC inflow of $25.2 billion.  Of this, net foreign private inflows were $26.1 billion, and net foreign official inflows were negative $0.9 billion.Foreign residents increased their holdings of long-term U.S. securities in December – net purchases were $76.5 billion.  Net purchases by private foreign investors were $67.3 billion, and net purchases by foreign official institutions were $9.1 billion.At the same time, U.S. residents increased their holdings of long-term foreign securities, with net purchases of $12.3 billion.Taking into account transactions in both foreign and U.S. securities, the net foreign purchases of long-term securities were $64.2 billion.  After including adjustments, such as estimates of unrecorded principal payments to foreigners on U.S. asset-backed securities, the overall net foreign acquisition of long-term securities is estimated to have been $43.2 billion in December.Foreign residents decreased their holdings of U.S. Treasury bills by $11.9 billion.  Foreign resident holdings of all dollar-denominated short-term U.S. securities and other custody liabilities decreased by $5.6 billion.Banks' own net dollar-denominated liabilities to foreign residents decreased by $12.5 billion.
- Bernanke @g20: Consistent with the G7 policy statement, the US is using domestic policy tools to advance domestic objectives.
-Obama headed to Florida w/o wife this weekend. Hebrew -Gay bathhouse time?
-More FED Propaganda on Gold Attack Friday
Add to that the 'timed' sale by Soros and the Bacon Moore WASP gang and the Chinese off, this is the FEDs chance to break 1600 even as they finally turn the balance sheet spigot wide open. Retail sales and now industrial production are gone. The dead-cat bounce in the Empire Index is meaningless. NY only makes false flags, like 911, and Sandy Hook, robs 60 billion from the rest of us (yeah that money was spent before it hit), and financial war upon the rest of us. The FED is selling its 2n half story like Draghi. Meanwhile tax raises, budget cuts loom that even one of the German 'wiseman' said was needed to sled Germany's welfare state on are dead ahead.
There are several risks to the Federal Reserve's latest round of bond buying and even the benefits may diminish over time, suggesting a quick end to the program may be advisable, said Sandra Pianalto, the president of the Cleveland Federal Reserve Bank, on Friday. "To minimize some of these risks, we could aim for a smaller size balance sheet than would otherwise occur if we were to maintain the current pace of asset purchases through the end of this year, as some financial market participants are expecting," Pianalto said in a speech to a business group in Bonita Springs, Fla. "This course of action would be all the more attractive if the economic outlook continues to improve as I expect it will," Pianalto said. MW
-Jewish leadership everywhere is the same..

Kemal Kilicdaroglu, chairman of the Republican People's party, warns that PM is driving Turkey towards 'disaster
-Sodom, Israel, England and Amerika
Illinois senate approves gay marriage
Gay rights activists 'confident and optimistic' bill will now pass Democratic-controlled house
A few, nasty, nasty satanic LGBTs are going to force their pederast and paedophilia down the rest our throats, spitting in the face of God's sacrament of marriage.
-The University of Michigan-Thomson Reuters consumer-sentiment gauge rose to a preliminary February reading of 76.3 — the highest level since November — from a final January reading of 73.8, reports said Friday. Economists polled by MarketWatch had expected a February reading of 75, due to higher stock prices, though there are also negative factors, such as ongoing fiscal uncertainty, and higher payroll taxes and gas prices. The gauge increased in January after plunging in December, when consumers were worried about the fiscal cliff. The sentiment gauge, which covers how consumers view their personal finances as well as business and buying conditions, averaged about 87 in the year before the most recent recession.  MW
-Putin in Charge!! Grovel Zio-Clowns of the West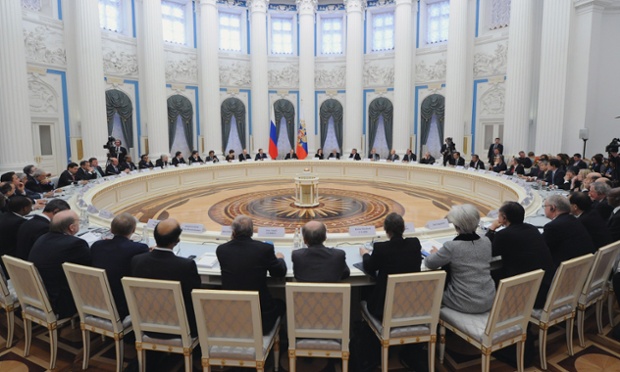 - Agilent Technologies A -2.82% shed 3% to stand at $43.26 a day after posting a 22% drop in profit. LogMeIn LOGM -25.91% shares crashed by 26% to $17.37 after the company was downgraded by several brokers following a disappointing forecast.
Logmein, is dog software.
-Central Banksters Create Paradise for themselves and misery and death for others
Spanish Core Inflation Up Even as Recession Deepens
-Amazon used 'neo-Nazi' guards to control workers in German factory scandal
Tough to get Europeans to work but really!
-932 USA opening
Major Indexes
-China/Iran Increase Cyber attacks against USA say House Intelligence Head
China and Iran are intensifying cyber assaults against the U.S., the head of the House Intelligence Committee said as he pressed for legislation to encourage companies to share information on hacker threats.China's cyber espionage effort targeting U.S. industrial secrets "has grown exponentially both in terms of its volume and damage it's doing to our economic future," the intelligence panel's chairman, Mike Rogers, said at a hearing yesterday. "We have no practical deterrents in place today."In a separate report on cyber risks to government computers, the Government Accountability Office said yesterday that cybersecurity incidents reported by U.S. agencies increased almost ninefold, to 48,562 in fiscal 2012 from 5,503 in 2006.The incidents have "placed sensitive information at risk, with potentially serious impacts on federal and military operations; critical infrastructure; and the confidentiality, integrity, and availability of sensitive government, private sector, and personal information," the report said.The GAO report found continuing weaknesses in the government's ability to assess cybersecurity risks and develop effective controls.
- USA industrial production slips in Jan.
Industrial production slipped in January on declines in manufacturing and mining output, after the Federal Reserve found the final two months of last year were stronger than initially estimated. Industrial production slipped 0.1% in January, the Fed said, after gains of 1.4% in November and 0.4% in December. The Fed had initially estimated gains of 1% in November and 0.3% in December. Economists polled by MarketWatch had forecast a 0.2% pick-up in January output. Capacity utilization also fell in January, to 79.1% from an upwardly revised 79.3% in December.
-Liquidity grows, but economies still sluggish
Since 2007, central banks have pumped $5.5 trillion into the world economy.
-Futures
Futures Index
Value
% Change
Open
High
Low
Time
Americas Futures
DJIA INDEX FUTURE Mar13
13,948.00
-0.01%
13,946.00
13,949.00
13,920.00
08:49:18
S&P 500 FUTURE Mar13
1,519.00
+0.03%
1,518.90
1,519.00
1,514.40
08:49:19
NASDAQ 100 FUTURE Mar13
2,769.50
+0.08%
2,769.00
2,769.50
2,761.50
08:46:09
EURO STOXX 50 Mar13
2,637.00
-0.04%
2,634.00
2,638.00
2,622.00
08:44:16
FTSE 100 IDX FUT Mar13
6,317.00
+0.14%
6,310.00
6,317.00
6,284.00
08:44:58
DAX INDEX FUTURE Mar13
7,639.50
+0.08%
7,631.00
7,642.50
7,598.00
08:44:39
-How about that Germans, your own adviser Bofinger reads the ZGR. Germany needs the massive USA deficit, as does Europe to skid your socialist, vacation loving show along!  Work, harder. You've got the Greeks, Spanish,  and now the French on your back. Things getting heavy? We know we have been carrying your socialist loving government since WW2. Wait until the Zionist Smirkel gets her 3rd term. Why don't you make her dictator for life?
– Treasury's Brainard: Important that all G7 nations obey rules of the road in currencies; Must avoid downward spiral of beggar-the–neighbor FX policy. G20 will not single out countries in FX in communique
- Russia Dep Fin Min commented that G20 currency statement would difficult to draft but would avoid harsh language, not use phrase currency wars or mention Japan . He noted that Japan trade partners showed a muted response to its intention to see a weaker yen.
- Japan Shirakawa reiterates that Japan's monetary policy aimed to beat deflation. Weaker JPY currency was due to receding risk aversion among investors
- Russia Central Bank Head Ignatiev reiterates that rate cuts were possible but remained dependent on inflation outlook, Russia central bank was not part of Cyprus aid talks.
- German Fin Min Schaeuble commented that he did want state intervention in exchange rates and sought market-orientated rates. He did add that there was a consensus at G20
- Brazil Fin Min Mantega: Currency war is evident at this time; G20 needs to do more than just rhetoric on banning currency manipulation. Stimulating economic growth and global trade were solutions and added it was time for Europe to ease fiscal restraints. Brazil would not allow over-appreciation of the BRL currency (real).
- Australia Treasurer Swan: G20 had always advocated market-based Fx rates. G20 had no debate on deployment of monetary policy. China has been moving to market based currency.
- EU Commissioner Rehn stated to the EU Parliament that G20 should focus more on structural reforms rather than short-term fiscal and monetary stimulus. He noted that EU economy to gather momentum later in year and that German domestic demand was mustering strength.
- Portugal PM Coelho: Structural reforms take time to deliver results. If foreign demand remained low it would not be able to maintain economic projections for 2013. Might revised GDP forecast due to slower exports
- German Govt Advisor Bofinger ( commented that German growth in 2012 was mainly due to US President Obama fiscal policy as 20% of German growth came through exports to US. He added that Germany should refrain from harsh criticism of US fiscal policy
- OECD chief Gurria: Monetary policy should be kept loose, but sees diminishing returns for looser monetary policy; EU recovery likely to be delayed by 6-12 months
- Indonesia Dep Central Bank Sarwono commented that there were no big concerns over JPY currency devaluation at this time as Indonesia benefited from stronger Japanese domestic demand
- Italy PM Monti: Italy bond yields were at natural levels and he had to worsen the recession to help bring down bond yields
- ECB's Nowotny: Euro zone economy may contract 0.2-0.3% in 2013.
- ECB's Asmussen (DE) reiterated G7 stance that currencies should be market based, without fixed targets and that talk of a currency war was exaggerated. Discussions over exchange rates should not distract from the need to implement reforms, Germany and France have special responsibility to follow stability and growth pact.
- ECB's Draghi commented at G20 that Euro exchange rate was not a policy target and reiterated that it would never pre commit on interest rates. He added that chatter on exchange rates was self-defeating but would look at FX impact on growth and price stability. He reiterates view that Euro exchange rate was around the long term average.
- Ollie Rehn: Ongoing economic weakness in Europe is related to the continuing deleveraging process; must continue fiscal consolidation
-Japan's transport minister said Friday that the government may have to consider steps to support the operators of Boeing 787 Dreamliner jets following the global suspension of the aircraft last month."We may need to think about how to deal with [the suspension] at some point," Akihiro Ota said at a regular press conference.Still, the minister said the top priority remains finding the cause of incidents that led to the grounding of the aircraft.
-The European Central Bank won't cut interest rates based on the strength of the euro alone, ECB governing council member Jens Weidmann said in comments published Friday.The euro's strength "is one factor among many in determining future inflation rates" and "we will certainly not justify any monetary policy decision with one single factor," Mr. Weidmann, who is head of Germany's Bundesbank, told Bloomberg News in a Feb. 13 interview.The euro rose to a 14-month high against the dollar earlier this month, but has fallen somewhat since ECB President Mario Draghi said on Feb. 7 that the appreciation could put downward pressure on inflation.Mr. Weidmann said the euro exchange rate "is broadly in line with fundamentals," and said the ECB "will abstain from manipulating or directly targeting the exchange rate."All members of the ECB's Governing Council agree that "central banks cannot solve the euro-area crisis," he said.The Bundesbank President warned against a "politicization" of the exchange rate issue, highlighting "indications of that in Japan" as well as in "recent statements by European politicians not too far from here.""You cannot really say that the euro is seriously overvalued," he added.Mr. Weidmann also indicated that the ECB won't significantly revise its economic forecasts next month. The central bank predicted in December that the euro-zone economy will contract by 0.3% this year before expanding by 1.2% in 2014."Our forecast, which I think is still in line with what we've seen so far, is one of a gradual recovery in the second half of this year, lagging the upswing of the world economy," Mr. Weidmann said. "I have no reason to doubt this baseline."He reiterated his criticism of the ECB's latest bond-buying program, known as Outright Monetary Transactions, saying finance ministers could have calmed markets to a similar extent by creating common euro-zone bonds. He said it would have been been politically legitimate to do so, but they didn't. "So we're back to the question of who is legitimized to do what and where are the limits of monetary policy," he added. MW
His interview was on BBN-TV, early in the European Trading morning
-Kraft reported a fourth-quarter profit of $89 million, or 15 cents a share, down from $319 million, or 54 cents, a year earlier. The most-recent quarter included about $225 million of market-based impacts from post-employment benefits, $135 million of restructuring charges and $46 million of losses from hedging activities.Revenue dropped 11% to $4.49 billion, while organic revenue, which exclude acquisitions, divestitures and currency effects, fell 7.2%.Analysts polled by Thomson Reuters had most recently forecast per-share earnings of 23 cents on revenue of $4.74 billion.Operating margin fell to 5.8% from 10.1%. MW
- The Japanese yen USDJPY +0.57% was under renewed pressure Friday after a news report said a final communique to be issued by Group of 20 finance ministers and central bankers this weekend won't repeat an earlier Group of Seven pledge that members "will not target exchange rates." The line will be left out because it wouldn't be acceptable to China, Reuters reported, citing an unnamed G-20 official. The dollar erased an earlier loss to trade at 93.41 yen, up from around 92.85 yen in North American trade late Thursday. The euro was up 0.3% versus the Japanese currency EURJPY +0.44% at 124.57 yen. MW
-Campbell Soup Co.'s fiscal second-quarter earnings fell 7.3% as restructuring charges masked the packaged-foods maker's improved revenue.Campbell Soup–which also makes Pepperidge Farm baked goods and V8 juices–has worked to stabilize and turn around its soup and simple-meals business while also looking to expand its healthy beverages and baked snacks businesses and hunt for opportunities internationally. The strategy has contributed to Campbell's increased revenue over the past year.But the company had previously warned its per-share earnings for the fiscal second quarter would likely fall below the 3% to 5% growth rate it expects for the full year as U.S. consumers continue to cut back on grocery shopping.Thursday, Campbell said it plans to cut around 260 workers in Mexico–or 79% of its employees there–as it closes a plant and restructures its operations in that country. The company booked a one-cent charge on these efforts in the second quarter.For the quarter, which ended Jan. 27, Campbell Soup reported a profit of $190 million, or 60 cents a share, down from $205 million, or 64 cents a share, a year earlier. Excluding items such as restructuring and acquisition costs, adjusted earnings rose to 70 cents a share from 64 cents. Revenue jumped 10% to $2.33 billion.Analysts polled by Thomson Reuters had most recently forecast per-share earnings of 66 cents on revenue of $2.32 billion.Gross margin fell to 35.1% from 38.4%.U.S. simple meals sales–which includes soups and sauces–rose 1.1% to $833 million. Campbell's soup business recorded its third-straight quarter of sales growth, with a 1% increase.Global baking and snacking sales, which includes the Pepperidge Farm brand, climbed 6.7% to $561 million.International simple meals and beverages sales were up 0.7% and sales for U.S. beverages decreased 2.7%.Bolthouse and foodservice revenue doubled to $352 million, or was down 10% excluding its August acquisition of Bolthouse Farms.Shares of the company, which also backed its full-year guidance, closed Thursday at $38.72 and were inactive premarket. The stock has risen 11% so far this year.
-Empire Survey 
Feb. Empire State index 10.0 vs. -7.8 in Jan.
The Empire State manufacturing index moved into positive territory for the first time since July, the New York Federal Reserve Bank said Friday. The index rose to 10.0 in February from a negative 7.8 in the prior month. Economists polled by MarketWatch expected the index to stay in contractionary territory at negative 2.0 in February. Details of the report were mainly positive. The key new orders sub-index jumped to 13.3 from negative 7.2 and shipments also rose sharply. Labor market conditions were mixed. An index of expectations of activity six months ahead rose to its highest level since April. MW
-J.M. Smucker Co. said Friday fiscal third-quarter earnings rose to $154.2 million, or $1.42 per share, from $116.8 million, or $1.03 per share, a year earlier. Net income excluding special project costs was $159.4 million, or $1.47 a share, compared with $138.3 million, or $1.22 a share, in the year-ago quarter. Quarterly net sales rose to $1.56 billion from $1.47 billion a year earlier.
-820 Europe
Economic Release Summary
(RU) Russia Narrow Money Supply w/e Feb 11th (RUB): 7.37T v 7.33T prior
(ES) Spain Jan Consumer Price Index M/M: -1.3% v -1.4%e; Y/Y: 2.7% v 2.6%e
(ES) Spain Jan CPI EU Harmonized M/M: -1.8% v -1.9%e; Y/Y: 2.8% v 2.8%e
(ES) Spain Jan Core CPI M/M: -1.6% v -1.8%e; Y/Y: 2.2% v 2.1%e
(TR) Turkey Nov Unemployment Rate: 9.4% v 9.3%e
(CZ) Czech Dec Export Price Index Y/Y: -0.7% v +0.3% prior; Import Price Index Y/Y: -0.6% v +1.3% prior
(DK) Denmark Jan Wholesale Prices M/M: -0.5% v -0.4% prior; Y/Y: 1.6% v 2.9% prior
(FI) Finland Dec Current Account -€500M v +€200M prior
(EU) ECB: €122.0M borrowed in overnight loan facility vs. €23.0M prior; €124.3B parked in deposit facility vs. €125.6B prior
(SE) Sweden Q4 Industry Capacity: 84.5% v 86.5%e
(IT) Italy Dec Total Trade Balance: €2.2B v €3.1Be; Trade Balance EU: -€1.2B v +€0.5B prior
(NO) Norway Jan Trade Balance (NOK): 33.5B v 35.2B prior
(IT) Italy Dec General Government Debt: €1.9880T v €2.021T prior
(UK) Jan Retail Sales Ex Auto Fuel M/M: -0.5% v +0.5%e; Y/Y:0.2% v 1.6%e
(UK) Jan Retail Sales w/Auto Fuel M/M: -0.6% v +0.5%e; Y/Y: -0.6% v +0.9%e
(EU) Euro Zone Dec Trade Balance Seasonally Adj: €12.0B v €11.5Be; Trade Balance unadj: €11.7B v €13.1Be
(IT) Italy Dec Current Account: €2.4B v €0.7B prior
(BR) Brazil Feb FGV Inflation IGP-10 M/M: 0.3% v 0.4%e
(GR) Greece Jan CPI EU Harmonized Y/Y: 0.0 v 0.3% prior
FX and Commodities
-240 I m going to fade out until the USA trading morning with the ZGR. Time to put in the nights trading program and catch a few Zs. Looks like a lot of London traders are up to no good or are taking a very long weekend for Valentines day. The USA markets are closed on Monday: George Washington Birthday Celebration, now called Presidents day.
-Nasdaq said it plans soon to start processing trades at 4 a.m., a challenge to NYSE Euronext. WSJ
-Weidmann: Irish swap may breach state financing ban
(this guy is like inviting Prince Charles to your party).
-Silver and Gold Wars by Silver and Gold Naked Short Citi-London Office
-Futures
Futures Index
Value
% Change
Open
High
Low
Time
Americas Futures
DJIA INDEX FUTURE Mar13
13,930.00
-0.14%
13,946.00
13,946.00
13,930.00
02:08:21
S&P 500 FUTURE Mar13
1,515.70
-0.18%
1,518.90
1,518.90
1,514.90
02:10:59
NASDAQ 100 FUTURE Mar13
2,764.75
-0.09%
2,769.00
2,769.00
2,763.50
02:14:20
EURO STOXX 50 Mar13
2,634.00
-0.11%
2,634.00
2,636.00
2,633.00
02:09:52
FTSE 100 IDX FUT Mar13
6,305.50
-0.04%
6,310.00
6,311.00
6,294.00
02:09:14
DAX INDEX FUTURE Mar13
7,636.00
+0.03%
7,631.00
7,640.50
7,631.00
02:10:0
-Russia reports over 150 people injured in the meteor rain fall, none serious which is truly a miracle.
-Chile is going to exhume the corpse of Nobel Prize winning Poet Pablo Neruda. He was a big supporter of Allende if you recall and although officially he died of prostrate cancer they  now want to make sure the Kissinger/Pinochet gang did not murder him. There are no articles in English yet. One of the truly great poets of the 20 th century. You have to read him in Spanish though, he does not translate at all. English is a bestial language and many eloquent things can not be said in it. A bestial language for a bestial people.
-
-Weidmann:"I believe that the exchange rate of the euro is broadly in line with fundamentals. You cannot really say that the euro is seriously overvalued."
He wont support rate cuts or a weak Euro and why would he, Germany does not have enough labor, factories are at full capacity and wages are rising. A weaker Euro would cause massive inflation, maybe 10 % a year from the 4-5 % he has, and wage demands are on the rise in Germany. Merkel will slit his throat after the election. The poor guy does not know what will happen to him for his hard money line.
Weidmann: " don't believe resignation rumours"
*Weidmann: ECB maybe forced to show its hand on OMTs
-0115 Asia
Taiwan and Mainland China and Vietnam's markets remain closed.
Japan's Nikkei Average closed  1.2% down at 11,173.83 as the Y/D took quite a beating ahead of this weeks G20 meeting in Moscow, which auspiciously begins with a spectacular meteor shower over the Urals. The main news out of Japan tonight was a reliable rumor that ,Toshiro Muto,  was close to selection as BOJ Gov. by the Abe administration. He is a lawyer, and graduate of the Tokyo University and a career MOF type. He can be counted on to do what he is told. His appointment would be bullish for the Y/D. Japan wants it to go up, but not for Soros and the London gang to make it all in one big move. I shorted some more Y. Japan's EconMin Amari said there is  no explicit  target for Nikkei225 index and that PM Abe is carefully considering BOJ candidates; ability will be more important than background. Recall Amari ignited a big stock rally earlier in the week by calling for a higher price on the Nikkei. Japan's  LDP Mininster Kozo Yamamoto said currency devaluation spurs growth .
Air pollution is more frightening than SARS because no one can escape it, said Zhong Nanshan, a leading Chinese specialist in respiratory diseases, during a TV interview because no one can escape it. (at least not without Lear Jets like the Politoburo ride around in).  Literally there is no news out of China tonight from the news organs on their last working day off. The Monday dread is being avoided. 
Hong Kong's Hang Seng is near even at 23396.71. There is a lot of fury that ex Hong Kong Prosecutor Warwick Reid, convicted of taking over $12 million in bribes is back at it again as a Lawyer in Hong Kong , despite being deported after his four year jail term. You can't keep a bad Anglosaxon down, just ask Neil Bush about that one.
New Zealand's finished down  1%,  despite a strong retail sales report.  Statistics New Zealand said retail sales there jumped 2.1% in the fourth quarter of 2012, easily topping economists' predictions  of growth of 1.4%. That is best rate of growth in six years, indicating that despite the negative impact the strong Kiwi could have on New Zealand exporters, the economy there is performing.
Australia's ASX Index finished down -0.06 %,  hurt by shares of mining giant Rio Tinto.  Rio Tinto fell more than 2% following its earnings release. ANZ Banking Group, Australia's third-largest bank,  reported a 20% drop in fourth-quarter profits.  Falling rates hurt ANZ's profits in the fourth quarter.
In Korea, South Korea said Iran was helping North Korea and that they were close to another rocket (ICBM) launch. The Kospi is flat at 1979.
Economic Release Summary
(NZ) NEW ZEALAND Q4 RETAIL SALES EX-INFLATION Q/Q: 2.1% V 1.4%E
(NZ) NEW ZEALAND JAN NON-RESIDENT BOND HOLDINGS: 66.7% V 64.0% PRIOR
(JP) Japan investors sold net Y645B in Foreign Bonds last week vs sold net Y370B prior week; Foreign Investors bought net Y212.9B in Japan stocks last week vs bought net Y419.5B in prior week
Equities
Bonds
Japan 10yr 0.76-0.02, 2.61
U.S. 10yr 1.99-0.01. 0.54%
-This week, the US government, as part of unilateral sanctions against Iran, censored Press TV, removing it from satellite broadcast across all of North America. The reason they gave is insane. They claim to have silenced Press TV, an Iranian based broadcast service, in order to "prevent censorship."
Timing for this move is interesting. A week ago, Press TV aired a documentary film featuring former US National Security Advisor on Middle Eastern Affairs, Gwyneth Todd. Todd, an official during both the Clinton and Bush administrations, told audiences of quashed espionage investigations and Bush administration complicity in planning assassinations and terror attacks against US officials and military in order to blame Iran and justify a broadened war.
Todd is supported by, not only documentation, but by dozens of top counter-intelligence officials from the FBI, Pentagon and intelligence agencies who were silenced to keep this horrific story from the public.
Only weeks before, Jeff Stein of the Washington Post, tried to break this story into the US media. His powerful and well-written account, confirming Todd's allegations "died on the vine," with a total "blackout" by all other US media outlets….
http://www.veteranstoday.com/2013/02/14/us-israel-wage-war-against-press-tv/
More proof this Bush/Clinton/Bush/Obama administration is just Prince Charles government in the Colonies. Spiteful man Prince Charles, he does not like his sins exposed. A  very revengeful and nasty fellow. The don't call him 'Crazy Chuck' in the American West for no reason. Obama is on the horn to him twice to thrice weekly. He knows who signs the billion dollar paychecks for him for committing the USA to trillion dollar wars for his European Empire.
-Zulauf: We May See A Shortage Of Gold & A Massive Price Spike
Soros is satan's own personal queer goat,  and a gold timer whose sales and buying which are always delayed are used to manipulate market perception. Here is what the Swiss Nomes are saying. Bernanke is giving the lift off signal with QE4 at last. King news is a bit of London Hype outfit designed to pull traders off side, but Felix Zulauf is knows as a straight-up guy, at least as close as you can get in Switzerland.
http://kingworldnews.com/kingworldnews/KWN_DailyWeb/Entries/2013/2/15_Zulauf__We_May_See_A_Shortage_Of_Gold_&_A_Massive_Price_Spike.html?utm_medium=twitter&utm_source=twitterfeed
-054 Russians just announced they shot a meteor down.
-
Meteor hitting Zinc Factory, or something like that.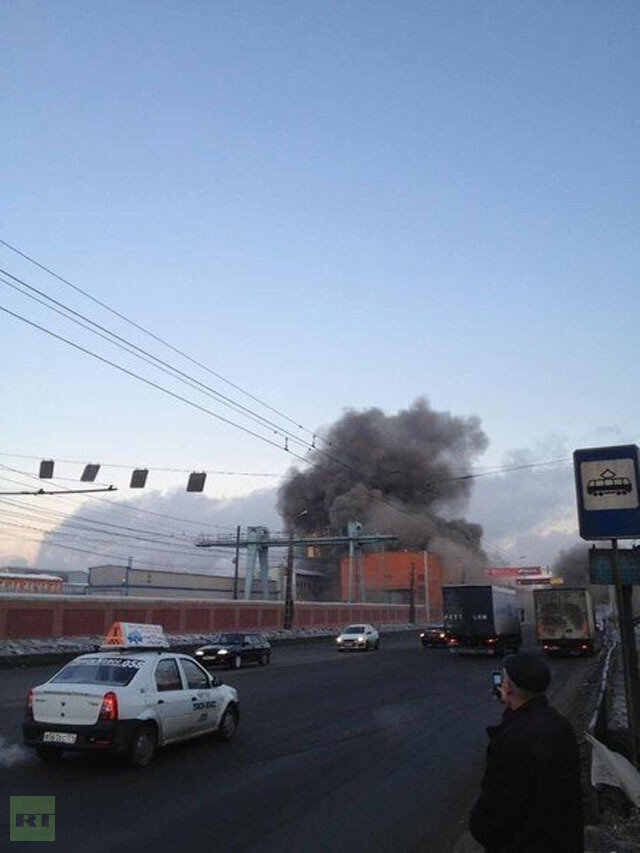 Story in Newslinks
-Jim Balsillie, Research In Motion Ltd.'s co-chief executive officer until January of last year, cut his last formal ties to a company he helped found 20 years ago when he reported yesterday that he no longer holds a stake.Balsillie disclosed owning zero shares in RIM as of Dec. 31 in a U.S. regulatory filing, down from 5.1 percent a year ago. Investors who hold a stake in a company of less than 5 percent aren't required to report when they buy or sell the shares, according to Securities & Exchange Commission rules. BBN
-Hong Kong Exchanges & Clearing Ltd., the world's largest exchange company by market value, said it received regulatory approval to start after-hours futures trading and will begin the service on April 8.Hang Seng Index and H-shares Index futures will be available for trading from 5 p.m. to 11 p.m. from the date, in addition to regular hours, the bourse said in a statement yesterday. Gold futures will also be considered for inclusion at a later stage, it said. BBN
-Invisible China. High Quality  Japanese Air Purifier Sales Surge in China
-
-Typical Stupid Anglomasonic NYT journalist caught by smart Jewish engineer
The NYT is like the FT, a filthy, filthy rag. Some one big wants Tesla cheap given the joint BBC and NYT hit pieces. The Crown does not like little Jews becoming 'big Jews' and they eat their own. Broder should go to jail over this if it is true. Civil charges are not enough. Time to jail news-fakers for 10 years.
http://www.guardian.co.uk/technology/2013/feb/14/tesla-post-data-times-review
-Syrian rebels claim responsibility for killing of General Hassan Shateri, a senior figure in Revolutionary Guards. Guardian Headline
Likely Mossad did it for the so called rebels. He was a construction engineer and was killed while leaving the Iranian embassy in Beirut on his way to Lebanon. Not a military commander.
-Soros Fund Management reduced its investment in the SPDR Gold Trust, the biggest fund backed by the metal, by 55 percent to 600,000 shares as of Dec. 31 from three months earlier, a U.S. Securities and Exchange Commission filing showed yesterday. Bacon's Moore Capital Management LP sold its entire stake in the SPDR fund and lowered holdings in the Sprott Physical Gold Trust. Paulson & Co., the largest investor in SPDR, kept its stake at 21.8 million shares, a filing showed. BBN
-"No one takes it seriously," said Senator Bob Corker, a Tennessee Republican. "It is my guess that sequester is going to kick in on March 1."
On Democrats latest plan to avoid budget sequester.
-Geopolitical Headliners
| | |
| --- | --- |
| | Updated February 15, 2013 – 12:00 AM EST |
-Summary of G20 draft BBN reported on at 1000 EDT yesterday
G20 members recognize growth is still weak
Members recognize important risks remain
G20 committed to avoiding FX rate misalignment
Policy uncertainty and deleveraging hurt growth
Important risks remain
Stronger economic and monetary union needed
US and Japan need to resolve fiscal uncertainties
-In Italy the Monte dei Paschi bank scandal continues to dominate the Italian press. Three former executives have been placed under investigation for obstructing regulators in relation to the 2009 derivatives contract at the heart of the probe.They are former chairman Giuseppe Mussari, ex-director general Antonio Vigni and former finance head Gianluca Baldassarri. Baldassarri was arrested yesterday as the ZGR reported, the first to be taken into custody over the  fraud (alleged ) at the world's oldest bank.
-The FED expanded its balance sheet substantially in the week ending, Wednesday, Feb 13. The FED's consolidated balance sheet stood at $ 3,075,901 Mln dollars, up $59,250 million w/w and up $135, 637 mln y/y.  USTs increased $ 11,295 Mln w/w, and MBS increased $ 43,783 Mln w/w.
-USA After Hours
 HLF: Icahn discloses 14M share stake (12.98%); intends to have discussions with management on enhancing value; analysis shows Herbalife has "legitimate business model" – 13D filing
UPS: *RAISES DIVIDEND 8.8% to $0.62 from $0.57; Reauthorizes share repurchase program for $10B (about 13% of market cap)
BRCD: Reports Q1 $0.21 v $0.16e, R$588.7M v $576Me
A: Reports Q1 $0.63 v $0.67e, R$1.68B v $1.69Be
ASGN: Reports Q4 $0.31 v $0.28e, R$402M v $387Me
-Meditation for the Day
1 Peter 1:3-4
King James Version (KJV)
3 Blessed be the God and Father of our Lord Jesus Christ, which according to his abundant mercy hath begotten us again unto a lively hope by the resurrection of Jesus Christ from the dead,
4 To an inheritance incorruptible, and undefiled, and that fadeth not away, reserved in heaven for you,
-Calendar
A lot of important releases today, Trade figures for the EU, Empire MFG, TCI, and Industrial production in the USA.
NEWSLINK
-Analysis: The currency war isn't worth winning as G-20 debates yen
intentionshttp://bloom.bg/YcFOGA
-Confidence on Upswing as Mergers make comeback
http://dealbook.nytimes.com/2013/02/14/confidence-on-upswing-mergers-make-comeback/?ref=business
-Awash in liquidity, the global economy remains sluggish
 http://www.washingtonpost.com/business/economy/awash-in-liquidity-the-global-economy-remains-sluggish/2013/02/14/09d68a58-7467-11e2-95e4-6148e45d7adb_story.html
-Bullard Says Balance Sheet Growth Raises Exit Concern
http://www.bloomberg.com/news/2013-02-14/bullard-says-balance-sheet-growth-raises-fed-exit-concern.html
-G-20 Seeks Common Ground on Currencies After Yen Split
http://www.bloomberg.com/news/2013-02-14/g-20-head-russia-pushes-for-currency-manipulation-stance.html
-Empire Expands in Feb
http://www.bloomberg.com/news/2013-02-15/manufacturing-in-new-york-area-expanded-unexpectedly-in-february.html
-Fracking wird zur geopolitischen Schicksalsfrage
http://www.welt.de/debatte/kommentare/article113606207/Fracking-wird-zur-geopolitischen-Schicksalsfrage.html
-David Cameron to lead second trade mission to India
http://www.telegraph.co.uk/finance/economics/9871786/David-Cameron-to-lead-second-trade-mission-to-India.html
-Technology whizz kid tackles Greek tax evasion
-Airbus n'équiperait pas son A350 de batteries au lithium
-Hollande Tiptoes Toward Raid on Pensions With EU Pressure
http://www.bloomberg.com/news/2013-02-14/hollande-tiptoes-toward-raid-on-pensions-under-pressure-from-eu.html
-Trains moving at walking-pace spur plans for $17B revamp of India's cargo rail system
-G-20 Head Russia Pushes for Currency Manipulation Stance
-Weidmann Says ECB Won't Cut Interest Rates to Weaken Euro
http://www.bloomberg.com/news/2013-02-15/weidmann-says-ecb-won-t-cut-interest-rates-to-weaken-euro.html
-SEC reviews unusual pre-deal Heinz action: report
-Meteors Raining Down over Russia-Big Ones
http://rt.com/news/meteorite-crash-urals-chelyabinsk-283/
meteorite shot down by Russian air defense – military source
-Billionaires Soros, Bacon Cut Gold Holdings on Decline
http://www.bloomberg.com/news/2013-02-14/billionaires-soros-bacon-reduce-gold-holdings-as-prices-slump.html
-Gold Bears Braced for U.S. to China Growth Recovery
http://www.bloomberg.com/news/2013-02-15/gold-bears-braced-for-u-s-to-china-growth-recovery-commodities.html
-Zygier 'about to expose fake passports'
http://www.heraldsun.com.au/news/breaking-news/zygier-about-to-expose-fake-passports/story-e6frf7kf-1226578352527
-Muto leads as Japan PM close to choosing nominee for Bank of Japan chie
 http://www.reuters.com/article/2013/02/15/us-japan-economy-boj-nominee-idUSBRE91E04W20130215