Headliners
-USA retail sales essentially flat m/m and y/y in Jan.
- BOE signals it will not tighten policy in response to higher inflation
- Swiss govt imposed capital buffer to offset mortgage risk
-4/10 Americans now functionally bankrupt and living paycheck to paycheck
-Lew the Jew's day on Capitol Hill
-EU and USA prepare to launch Trade Talks
-EU Industrial Production surges m/m in Dec, down y/y.
- Obama and Shills reiterate plan to lower deficit through taxes,
spending cuts, PPT active in market on weak retail figures
-FT celebrates 125 Birthday as dirty, filthy Anglo-Zionist Propaganda Rag
-Nancy Pelosi Defends Violent Video Games
-Labour Party Investigating Queen of England and Royals for rip- off price to Taxpayers
-South Korea moves Cruise Missiles into Position to Strike Nuclear Facility, China calls for calm
-LAPD Pulls Waco on Rouge Cop, Cop- Killer to Silence Him in Brutal Gangland style execution/BBQ ritual
-Analysts Say Draghi may move to stop declining ECB balance sheet on LTRO repayments
-Hagel vote moves to Floor of Senate
-Obama State of the Union:  higher taxes(800 billion more) ; $50 billion spending  rebuilding roads and bridges;  "build new ladders of opportunity" for the middle class; raising the U.S. minimum wage for workers  to $9 an hour; double U.S. energy output by 2030; boost cyber-terrorism and security; defacto gun confiscation; FTA with Europe, and Avoiding Sequester
-Whining , currency rigging Germans cause Problems at G7 meeting with FX policy discord
=====================================
Commentary
-Market Closer
The SP500 refuses to go down, as much as the DIA fails to hold 14000. I shorted both as well as the DAX today. Volume is anemic. Retail sales were flat as the tax bite increases. Given we have 4-5 pc retail inflation in the USA a +.1 pc number implies a real contraction of 4-5 pc. The talking heads were trying to spin it as the FED/Jack Lew the Jew/Obama talking head show was on today. Trend following machines are running the SP, not humans and of course the UST's ESF, aka PPT as gold must go down and the stock market up with Jack Lew the Jew, and Obama are front and center yesterday and today. The FED's Anglo-Zionist shills were out in force yesterday and today pumping up the USE and the $ and bashing gold through  no inflation on the horizon talk. Their little apes in the MSM continued the banter and chatter to pump England's favorite son Obama's draconian programs of destroying the USA with debt and 'free trade' and war and with his police state.
If we believe the media the FBI and USA military and LAPD was willing to BBQ one of their own to celebrate Obama's state of the Union. That guy could have been 'cremated' like Ken Lay of Enron and may be  laughing all the way to the bank.  Magik Negros are like cats, they have many lives.  Cops will kill their own to advance their gun control desires. Only cops, pols, lawyers, judges and bankers will have guns and probably the University provost crowd and the country club Jews and WASPs when all is said and done in the USA. Sad when the entire world is focused on the Rouge Cop, Rouge President and Rouge Central bankers Draghi, King and Bullard, George, Dudley, and Bernanke.
I'm not going to comment on Obama's State of the Union program as he has little chance of it, ex they will run a big deficits as both parties want it, and Jack Lew, Bob Rubin's crooked protege from Citi will continue to say, 'strong dollar' while debasing it. Only Mervyn King tossing down the gauntlet to the English taxpayers, that the BOE would not tighten in the face of inflation, pumped the dollar up today. The USA has to at least pretend to fight inflation while the FED and Congress print the dough up for their pals. The USA pols are hate-filled and scornful and their 10 pc approval ratings show they are not fooling anyone in the USA except for their own kin.
I went long the Euro at 1.33 and will remain long until the trend changes. Analysts claim Draghi is going to quit contracting the ECB balance sheet. Hard to say if that is true or not. The same analysts are also predicting another big round of LTRO repayments, which I remain skeptical of given bank earnings we saw last night in Europe and the implosion of France and Spain. Banks laying off droves of people and reporting big losses, even on fictional, not marked to market books are not likely to pay back free dough. Until Draghi starts matching Bernanke and the BOJ, the E$  will be the place to be and Merkel will be forced to run a strong $E through her election. She aims to gut the USA with German labor which has no minimum wages and which uses Turks at the lowest rungs to drive German industry such that native Germans have one wage and recent immigrants a much lower wage. Unfortunately monetary aggregates from the BOJ/ECB are monthly affairs, whereas with the FED we get weekly data. All of the data is unaudited by a 3 rd party. I don't trust any of the monetary aggregate reports of the FED, or ECB, whereas I do trust the BOJs still.
The stupid G7 statement , and the aftermath of the German whiner Schauble's bitching about Japan while Germany has been one of the most invidious currency riggers of all time with its Euro$  hoax, continued to roil the currency markets for a 2nd day. Some stooges in the European press tried to say the ECB was sympathetic to Germany's concerns but it all came from Bild as far as I could tell, a source as reliable as the National Enquirer or the Daily Mail but one which the Bundesbank has used to rally the masses to its cause in between viewing naked German girls. So Draghi is reduced to the clown he is giving interviews in Germany's topless daily.
The BOE King asserted that the communique should have been taken at face value, after some back-and-forth yesterday and today about whether or not Japan is getting a green light from the G7 or not. Then there were also reports that the G7 were simply concerned about the rapidity of the changes in the value of the yen, not its absolute level. All in all, the view of how the G7 feels about the issue is obfuscated by design of the Central banks to keep the currency traders from running the Y/D and Y/E$ up too fast for Central bankster's liking. Donvan of UBS hit the nail on the head when he said the Central banks were using the FX markets like a toy.
We don't really have a currency war as the major CB of the world, PBOC, BOJ, ECB, FED all continue to reflate which is the code word for inflation.  The BIS, and Anglosaxon/Mason, Robert Mundell's plan for a one world currency requires global hyperinflation. Commodity traders say the 'trend' is your friend. Until Draghi starts to expand the ECB balance sheet  long the Euro is the place to be and today was a buying op to get longer the Y/$ (short the yen in dollar accounts ) and E$/$(long the Euro with dollars). That the UST and BOE directly sanctioned Japans's moves, means the Germans can complain all they want, and no one is really listening to them. In any event a tip of the hat to Mr Yen that we can probably ride the Y/D up to 100 or at least 98. Purchasing parity is close to 110, but I doubt the BOJ will be allowed to pursue that. TM wants 100. What TM wants it typically gets.
One had to only look at the massive drop off in German steel last month the Germans reported last night to see why Germany is complaining, yet Japanese steel is far higher in quality than German steel now, and their workers are much lower paid than Germans and the Yen is very overvalued wrt to purchasing parity with both the dollar and Euro even at present levels. Oddly neither Germany nor Japan have any energy or iron, so they should not even have steel markets, much like Korea. The USA and Canada and Russia should supply all the world steel simply as they have the ore and cheap energy needed to produce it. It is a crime they do not, put in place by the likes of the EPA and Canadian Parliament and the USA congress and the WTO gang .American steel is as good or better than Japanese steel if you can get it. I sent  German drill bits and a Swedish ax back the steel quality was so poor recently. German quality has never impressed me where as Japanese quality always impresses me, that is if you buy what the Japanese themselves buy (not their exports). German quality is better than average but the price is much higher than average. There is a lack of German morality in their steel I don't care for.
In general in uncertain election times you buy the short end of the yield curve yet some mysterious buyer emerged to buy the Italian long bond last night, while shorter durations barely had coverage yet the commentators tried to spin that as good news and not the ECB/ESM. Pure crap.
Eurozone industrial production had a surge last month, although it was down y/y, largely as China has stabilized enough for a few cautious Chinese to buy Mercedes and BMW sedans. Americans need to replaces 10 year old fuel guzzlers with VW and Ford and Toyota Econo cars, the Chinese are buying German fuel guzzlers. A weird world as the Chinese were 'gifted' with free semi technology, free auto technology, free networking technology, and now free horizontal drilling technology and free aviation technology and no doubt what Pollard stole went right from Israel to its new lover the Chinese Jews and Chinese communists via the Li gang in Hong Kong,  Rothschilds' kin in Asia. I've seen the Chinese in action in reverse engineering and they are truly amazing and they truly don't understand the mathematics or even physics of what they are doing and that is truly frightening although in time I do expect that to change. Look at their F22 knock off. Probably flies more reliably than the Pentagrams $400 billion dollar toy. The Chinese can't be stopped short of WW3 and a full scale nuclear war, which maybe what Prince Charles has ordered. European commentators seemed to not want to talk about Portugals disintegrating economy.
This North Korea thing is out of control. Hagel getting the nod may ensure the USA just pays North Korea money to stay in its closet like under Clinton and Bush. China sort of likes having its own mad man to terrorize the world like England loves having the USA and the bully Israel to get its way with the world.
Lots of Russian planes going down left and right, so looks like Airbus wants no competitors. Rosneft has a deal to borrow $30B from China in exchange for doubling oil supplies, making Beijing the largest consumer of Russian oil and further diverting supplies away from Europe.
The USA/Trade deal is being couched on USA/Crown firm  Monsanto/Dow , Anglo-Zionist firms of death and destruction, wanting to jam their GMO down the EUs throat and by the German's desire to dump their subsidized plane, auto, and steel industries products using Turkish slave labor down the throats to kill American high tech industry and manufacturing base. GMO will triumph as Prince Charles is just as desperate to kill European Americans as Americans so likely more USA jobs will be lost to Europe as the trade deal will impede USA firms and enable EU firms for GMO being jammed on the Europe sheep. No mention by Obama of free trade agreement with Asia as all the 'marks' would know what that is all about.
The Chinese better get back to work and start thwarting the City of London playing with its Sovereign bonds, or maybe it was the Jim Rickard trained gang at the CIA/Pentagon doing that to warn China over Korea.
I sold the close hard on the SPY. The DIA weakness is very telling. Crap markets like the crap bankers, crap politicians but the only market we have, and it all comes from the crap money we have. Confusion, disinformation, lies and market manipulation reigned supreme in Europe and the USA today. They NYSE even had a HFT trading fail today they swept under the rug even as one HFT trading firm tries to grab one of the big market makers on the NYSE. It was an 'insane' day in the markets and politics. Go figure.
4:02 p.m. EST 02/13/13Major Stock Indexes

4:01 p.m. EST 02/13/13Treasurys

3:52 p.m. EST 02/13/13Futures

4:02 p.m. EST 02/13/13Currencies
-Pentagon creates special medal for drone pilots
Enjoy hell, 'warriors'. Mentally sick American military and their 'call of Duty' , killing for the  Jews and WASPS that run Amerika for England and Israel. Why are all the big banks only named after WASPs and Jews in the USA? Go figure who does the killing. Yet WASP are only 8 pc of America and Jews claim they are only 2 pc. The USA is like Europe, a small Jewish and Anglosaxon, very small minority impose their NWO upon the great unwashed and increasingly amoral masses who does not know who runs the clip joints.
When news of the medal first broke, journalist Glenn Greenwald, then with Salon, wrote, "Justifying drone warfare requires pretending that the act entails some sort of bravery, so the U.S. military is increasingly taking steps to create the facade of warrior courage for drone pilots."On his part, Pres. Obama has said the US drone program is kept on "a very tight leash" and his administration does not conduct "a whole bunch of strikes willy-nilly." Pakistani sources have claimed that US drone attacks have caused the death of around 50 civilians for every militant fatality.
-USA trading Session, Economic News Releases
(IE) Ireland Dec Trade Balance (First Estimate: €3.0B v €4.3B prior
(ZA) South Africa Dec Retail Sales M/M: 1.0% v 1.0%e; Y/Y: 2.3% v 1.6%e
(PT) Portugal Q4 Unemployment Rate: 16.9% v 15.8% prior
(RU) Russia Jan YTD Budget Level (RUB): -81.3B v -12.8B prior
(US) MBA Mortgage Applications w/e Feb 8th: -6.4% v +3.4% prior
(US) Jan Import Price Index M/M: 0.6% v 0.8%e; Y/Y: -1.3% v -1.0%e
(US) Jan Advance Retail Sales: 0.1% v 0.1%e; Retail Sales Less Autos: 0.2% v 0.1%e; Ex Auto & Gas: 0.2% v 0.4%e
(US) Dec Business Inventories: 0.1% v 0.3%e
(US) Weekly DOE U.S. Crude Oil Inventories: Crude: +560K v +2.5Me; Gasoline: -800K v -0.5Me; Distillate: -3.68M v -1Me; Utilization: 83.8% v 84.1% prior
-Bullards Full Speech
JONESBORO, Ark. – Federal Reserve Bank of St. Louis President James Bullard gave remarks Wednesday on "The Recent Reduction in Global Macroeconomic Uncertainty," at the Arkansas State University Agribusiness Conference.
During his presentation, Bullard noted that business leaders often say they cannot go ahead with large commitments without more confidence in the future macroeconomic landscape.  "A more uncertain macroeconomic environment makes it more difficult to make business investment decisions," he explained.  In recent months, Bullard said, there has been a welcome reduction in global macroeconomic uncertainty.
"Global macroeconomic uncertainty has been relatively high in the past three years.  By contrast, 2013 has dawned with a reduction in global macroeconomic uncertainty that may persist for some time," he said.  "A less uncertain macroeconomic environment, should it continue, is a bullish factor for 2013 U.S. economic growth."
Bullard discussed reduced uncertainty from three main sources: Europe (both the European sovereign-debt crisis and the European recession), emerging market economies and the U.S.
European Sovereign-Debt Crisis
The European sovereign-debt crisis began in earnest during the April-May period of 2010, intensified significantly in August 2011 and continued into 2012.  "The Euro-area crisis has been a driver of financial stress in the U.S.," Bullard said.  However, he noted that the crisis has calmed down in recent months.
A European Central Bank (ECB) program offered a respite from the crisis in late 2011, and the ECB moved toward an "Outright Monetary Transactions" (OMT) program in July 2012, Bullard said.  "The announcement of the ECB's OMT program has so far been more successful than might have been anticipated," he said, citing a decline in the spreads on Euro-area 10-year government bonds and on 5-year sovereign credit default swaps since the announcement on July 26, 2012.  Bullard noted that the ECB so far has not been required to purchase national sovereign debt under the program.  "How the program will proceed during 2013 is difficult to predict," he stated.
European Recession
"The European sovereign-debt crisis can be viewed as an aftershock from the global financial crisis of 2008-2009," Bullard said.  "Its repercussions were severe enough to drive the Euro-area into recession during 2012."
However, expectations are for Europe to improve in 2013, Bullard noted.  "While 2012 was marked by a clear downshift in Euro-area economic growth, 2013 will likely see either a stabilization or some recovery in Euro-area growth," he said.  "In this sense the uncertainty concerning the European outlook has been reduced."
Emerging Markets
Turning to emerging markets, Bullard said, "Emerging market economies slowed during 2012, in part due to the European recession, but these economies are now expected to fare better in 2013."  He also noted that China's leadership transition is now complete and that China's real GDP growth has recently been stronger.
The U.S.
Bullard discussed some key macroeconomic uncertainties in the U.S. over the past year, some of which have been reduced.  For instance, he pointed out that while the U.S. election outcomes were an important source of uncertainty a year ago, the election cycle is now over.  In addition, he noted that fiscal cliff concerns have been partially resolved.  However, Bullard said that other uncertainties concerning the implementation of new health care laws and the longer-term fiscal outlook remain.
He also noted that fear of a continued decline in home prices was a source of uncertainty a year ago.  Now, "housing markets appear to be more robust," Bullard said.  Finally, he stated that temporary effects stemming from the drought last summer and from Superstorm Sandy are dissipating.
Overall, "This year seems to be characterized by less macroeconomic uncertainty compared to previous years," he said.  "This bodes well for U.S. macroeconomic prospects in 2013," Bullard concluded.
http://research.stlouisfed.org/econ/bullard/pdf/BullardArkansasStateAgribusinessConference13Feb2013Final.pdf
-The Face of Evil in the USA Senate
Melina Mara/Charles Dharapak/The Washington Post/AP - "There is no doubt that a U.S.-[European Union] FTA is an enticing opportunity," Senate Finance Committee Chairman Max Baucus (D-Mont.), left, and ranking member Orrin Hatch (R-Utah), right, said in a letter to U.S. Trade Representative Ron Kirk. But the issues that would have to be resolved in any talks "are long-standing and difficult." They demand the EU be flooded with GMO to allow the Germans to gut our jobs. We used to sell to Europe, but the red tape is so bad we just sell to Japan.  Europeans are always looking to crucify Americans on trade. Hatch is a Mormon (Crypto Jew) and Anglosaxon. Baucus is a Anglosaxon-German married to a royal Anglosaxon lawyer type, and from an enormously wealthy ranching family. Anglosaxon-Masons dominate the USA Senate. Baucus is his adopted name. His real family name was Sheriff. He claims to be a 'christian' but has a shack up girl friend a WASP he just married and has been married 3 times. Stanford grad. Scum lawyer. RINO. Jerry Springer, the Jewish reality TV host, clone, bottom and Max at the top. Vietnam draft dodger and Chicken Hawk. One of the more despicable Republicans and Zionist war mongers.
-Market Watch
1:37 p.m. EST 02/13/13Major Stock Indexes

1:36 p.m. EST 02/13/13Treasurys

1:27 p.m. EST 02/13/13Futures

1:37 p.m. EST 02/13/13Currencies
-HFT trading shylocks want to own Exchange as results go punk
Getco, a leading high-frequency trading firm, revealed that its revenues and earnings have slid almost uninterruptedly since the financial crisis, according to disclosures made public on Wednesday.Getco, which is privately held, released its financial results for the first time as part of its impending purchase of Knight Capital Group, the trading firm that suffered a debilitating trading glitch last August. Getco, a 14-year old Chicago-based company, won a bidding war for Knight in December, ultimately offering a combination of cash and shares that values Knight at around $1.4 billion.The filings provide the first look into what is likely the most powerful company in a highly secretive industry…
http://dealbook.nytimes.com/2013/02/13/in-first-disclosure-getco-reveals-years-of-sagging-revenues-and-profits/?smid=tw-nytimesdealbook&seid=auto
-News- fakers to hit welfare lines in Europe
Thomson Reuters to cut 2,500 jobs
Hey, I have openings at the ZGR..lol
-What New FRN will look like . Hebrew script for "F u"?
-
-Jewess School bus driver and Polysci major  at NTSB wastes Taxpayer funds studying dendrite growth in Batteries that was not present.
Tiny crystals that can cause lithium-ion batteries to short-circuit and fail are among areas under investigation in Boeing Co. 787 fire and smoke incidents, according to a U.S. agency conducting the probe."It's definitely something we're looking at," Kelly Nantel, spokeswoman for the U.S. National Transportation Safety Board, said in an interview. BBN
No dendrite growths were found in any of the failed batteries or batteries in use. The 'mystery' of the Hollande/Cameron/Rothschilds job continues. Notice no one dares talk about the failed quad redundant battery safe/monitor system. Why is that? The NTSB is trying to create a reason to give Boeing a major setback. Jews are a very present evil force in the USA as 80 pc subscribe to the Talmud and 80 pc or more are opposed to basic Christian values and don't operate by them. They are strangers in a strange land they wish to remake in their Talmudic image. That some tiny 4 foot 10 inch school bus driver is running the NTSB and being used to cover up mathematically certain sabotage tells you a lot about the present state of Zionist control of the USA. That said, Anglosaxon-masons were used to cover up for BP in the Deep Horizon torch jobs Brian Williams thought was so funny.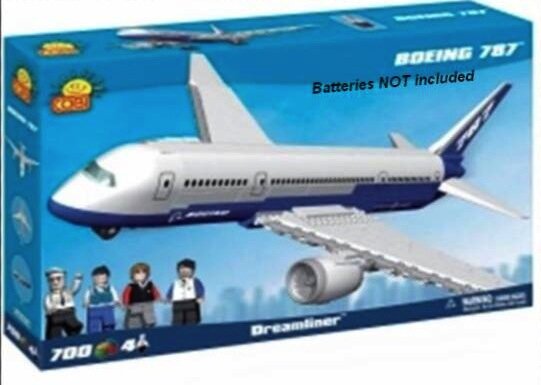 -Lew the crooked Jew gets a few fast softball pitches over his 1 million dollar Citi Bonus and Cayman Island accounts.
Note the two WASP commentators who pull the hook on the video and then make excuses for Lew the Jew. This guy is the problem with with the USA. The criminal banksters and their paid off whores print the dough, line their pockets then line it up again while pretending to be 'main line' establishment and talk out of both sides of their mouth about the USDX. Lew the crooked Jew and Bob Rubin's protege I might add. 
http://live.wsj.com/video/treasury-nominee-lew-grilled-on-bonus-investments/1F7C3F44-89F2-48FF-B85F-28D91987D398.html#!1F7C3F44-89F2-48FF-B85F-28D91987D398
-Sales of mobile phones around the world fell last year for the first time since 2009 as consumers shunned cheaper feature phones, research company Gartner said on Wednesday."Tough economic conditions, shifting consumer preferences, and intense market competition weakened the worldwide mobile phone market," Gartner analyst Anshul Gupta said on Wednesday.Smartphone sales, a category dominated by Samsung  and Apple, continued to rise, he said, and the higher-end devices would account for more than half the market for the first time this year.Total worldwide mobile sales to end users fell 1.7 percent to 1.75 billion units in 2012, Gartner said. Samsung and Apple continued to dominate the market, with the Korean company selling 385 million phones in 2012, of which 53.5 percent were smartphones, with Apple selling 130 million smartphones.In the fourth quarter alone, Apple and Samsung accounted for 52 percent of smartphone sales, up from 46 percent in the third quarter.Chinese company Huawei (002502.SZ) reached third spot in worldwide smartphone sales for the first time in the fourth quarter, Gartner said. It sold 27.2 million smartphones to end users in 2012, up 74 percent. Reuters
-Demographis is Destiny as Jews have 3  kids per family and Muslims have 2.2 kids , Christians are 1.5 kids per family, and what would it be without Catholics? 3 kids per family is what the Rabbis tell their marks what they must have. Pew center knows how vaccines and chemtrails are being used to reduce Muslim and Christian populations globally. Of course as the ZGR covered even Israel is getting sprayed with Chemtrails but there was such and outcry Netanyahu was forced to stop it.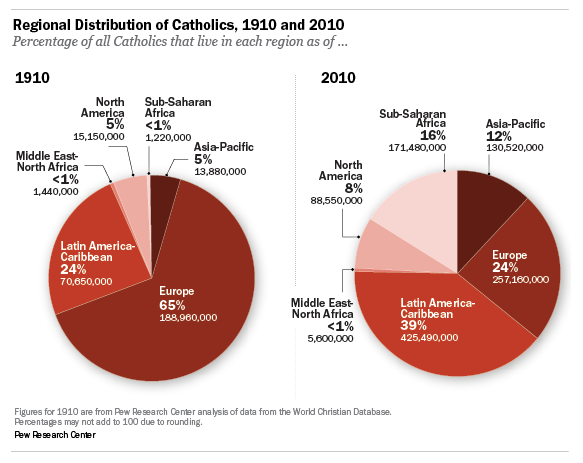 -4/10 Americans busted
http://www.latimes.com/business/money/la-fi-mo-four-in-10-americans-are-living-paycheck-to-paycheck-20130212,0,4257649.story
-We get Y/D sell point from Mr. Yen at 98!!
Japan is punishing its trading partners by guiding the yen toward levels that haven't been seen in almost four years, said Eisuke Sakakibara, a former Ministry of Finance official.Japan's currency has entered a range of between 88 to 98 per dollar, according to Sakakibara, known as "Mr. Yen" for his efforts to influence exchange rates in the late 1990s. An official from a Group of Seven nation said that Japan will be in the spotlight at the Group of 20 gathering this weekend amid concern the yen's slide has been excessive.Guiding the yen lower is a policy that punishes neighboring nations," Sakakibara, 71, said in an interview in Tokyo yesterday. Impressions overseas that Japan is trying to orchestrate further declines in the yen mean that "it will be criticized by the G-7, as well as the G-20," he said.7 finance ministers and central-bank governors released a statement on Feb. 12 that appeared to signal acceptance of a weaker yen so long as Japanese Prime Minister Shinzo Abe's government doesn't actively pursue devaluation.That position was then challenged when an unidentified official from a G-7 nation issued a clarification saying that the group was concerned about excessive moves in the yen and Japan's practice of giving guidance on its value. Japanese Vice Finance Minister Takehiko Nakao declined to comment yesterday on the official's remarks.Finance chiefs and central bankers from the G-20, which includes the G-7 and emerging markets such as Brazil, China and India, meet in Moscow on Feb. 15-16. Monetary easing efforts in Japan, the U.S. and Europe are already doing the job of weakening the regions' currencies, Sakakibara said. BBN
-I will flow the EU close into the USA closing Summary. What a bunch of Criminals run the EU, worse on many levels than the USA criminal, Anglo-Zionist elites.  Draghi exudes evil.
 Bank of England: "The recent depreciation of £ against the € likely to raise UK consumer food prices" or get them Tesco old- nag bolgna. I won't even feed my dogs bolgna.
-Watch live: President Obama speaks in North Carolina about his plan to create jobs and grow our economy. http://OFA.BO/i8QW22
-Jack Lew the Jew, just played the Bob Rubin the Jew card. Pre-scripted hit on gold today and dollar pump.
Jack Lew says he will maintain strong dollar policy if confirmed as Treasury Secretary
Pure lies in face of a 1 trillion a year deficit, and fed money printing. Does he mean the ECB is going to print more than the FED?
-Why Women should not be CEOs of firms they did not build
I've had it with this cheap suit. Sounds more like Crazy Carly Sneed and Crazy Carol Bartz. I dumped my YHOO stock today. I doubt I will be buying it back until she is gone. What a punk, just like most of her generation.
http://www.sfgate.com/technology/businessinsider/article/Yahoo-CEO-Marissa-Mayer-I-Think-About-Replacing-3825328.php
-Europe Closing Prices
-The changing of the Jews, at UST, er changing of the guard today on Capitol Hill.
Jacob Lew, President Barack Obama's nominee for Treasury secretary, is urging Congress to avoid steep automatic spending cuts that are set to take effect on March 1, saying they threaten the broader economy.The $85 billion in cuts would impose "self-inflicted wounds to the recovery and put far too many jobs and businesses at risk," Lew said in prepared remarks Wednesday to the Senate Finance Committee.
-Bad move by Boehner /Republicans
Not even 12 hours old, President Barack Obama's proposal to hike the minimum wage to $9 an hour from $7.25 was quickly rejected by House Speaker John Boehner."When you raise the price of employment, guess what happens? You get less of it. At a time when Americans are still asking the question 'Where are the jobs?' why would we want to make it harder for small employers to hire people," Boehner asked Wednesday at a press conference. MW
85 pc of American support a raise in the Minimum wage and/or indexing it to inflation.  There is a time when you should keep your mouth shut as a pol or remain neutral. The Republicans continue to misrepresent themselves as the party of small businesses when they are the SP500 party and country club WASP/Mason/Zionist party. The Jews have too much money to be kept out of the Country Club as Bill Gates admission after many years of applying to Augusta Country Club  showed us a few years back. In reality the minimum wage should be around 20 dollars an hour in the USA as inflation has been intentionally falsified for the last decade. The last time the USA federal minimum wage was increased was in 2007 before the bubble burst. With the cost of Obama care, lowering minimum wages won't employ anymore people, nor will raising them unemploy that many more. Obama care and the very high and regressive social security taxes which employers and employees pay are massive barriers to employment entry in the USA.
-Sellouts Run the SEC
http://www.marketwatch.com/story/sellouts-run-the-sec-like-everything-else-2013-02-13
-USA credit markets. I quote prices so many times per day, I don't comment on auctions as the FED and its member firms are the buyers. Mainly I comment on the monthly TIC reports and monetary aggregates. When the UST bond bubble starts to burst or if unusual bond auction  results (fails) happen in the UST I will report more in depth. The European credit markets are in a daily state of crisis and the source of the next EU melt down, which Smirkel hopes her boy Regling and Super Crook Mario Draghi and the FED/Obama/PPT will prevent for her. The USA should pursue no free trade agreements with Europe and in fact we should levy massive tariffs on currency rigger Germany. Germany has no minimum wage laws. Much of Eastern Europe is like Mexico with such low minimum wages, their might as well be no low. These are not free trade agreements anyways as the USA elites plan to gut the USA and allow the Germans/Chinese distinct advantages, such a on minimum wage, currency rigging, etc. Obama when he says he is going to build bridges for the middle class means he is going to burn them. Invert what Satanist say and you often get the truth.
-Uncertainty about the global economic outlook has diminished and this bodes well for the U.S. growth outlook, said James Bullard, the president of the St. Louis Federal Reserve Bank, on Wednesday. The euro-area economy is likely to stabilize or show some recovery this year, and the sovereign-debt crisis has shown relative calm, Bullard noted in a speech at Arkansas State University. One caveat is that how the European Central Bank's bond-purchase program will proceed during 2013 is difficult to predict, he noted. At the same time, China's growth has recently been stronger and the country's leadership transition is complete. Uncertainty in the U.S. has diminished somewhat now that the U.S. election is over, Bullard said. However, other uncertainties, especially fiscal policy, remain on the table, he added.
-1101 European Credit Markets
Key Auctions today
Very weak bond auction in Italy on Candidate Grillo's comments and poll changes
ECB allotted $1.0B in 7-day USD Liquidity Tender at fixed 0.65% vs. $1.0B prior
Germany sold €4.31B in new 0.25% March 2015 Schatz; Avg Yield +0.21% v +0.01% prior; Bid-to-cover: 1.8x v 1.5x prior
Italy Debt Agency (Tesoro) sold total 6.63B vs. €6.75B indicated in 2015, 2026, 2040 BTP Sold €3.449B in 2.75% Dec 2015 BTP; Avg Yield 2.30% v 1.85% prior; Bid-to-cover: 1.37x v 1.45x prior. Sold €863M in 4.50% Mar 2026 BTP; Avg Yield 4.55% v 4.75% prior; Bid-to-cover: 1.59x v 1.98x prior Sold €888M in 5.00% Sept 2040 BTP; Avg Yield 5.07% v 5.43% prior; Bid-to-cover: 1.97x v 1.29x prior, Sold €1.43B in June 2017 floating rate note
Key Rates
German 10y 1.68+0.05, -2.91%
Italy 10yr 4.34-0.11. 2.58%
Despite over 90 pc of the gilts being traded by the major money center English banks, Gilts took a major hit today on the BOE forecasted inflation figures an upbeat economic report. Oddly, Italy and Spain had massive rallies today, perhaps as Draghi was out shooting his mouth off to Spanish Parliament, etc, and as the ESM/ECB came in to cap yield on the back of a terrible Italian auction result. The lack of Transparency by the ECB/ESM is as bad as the UST/ESF/FED.
- BOE releases Quarterly Inflation Report which signaled it would not tighten policy in response to higher inflation. It concluded that its inflation forecast was higher than in Nov for much of forecast and showed CPI at around 2.3% in 2 years time. Inflation to fall below 2% target in Q1 of 2016 (prior view Q3 2014). GDP seen at 1.9% y/y in 2 years time, around 2.1% in 3 years. (risible forecast, cooked numbers, cooked forecast)
- Swiss govt imposed capital buffer to offset mortgage risk as part of measures to address its overheating property market. SNB requested banks to hold 1% extra capital against mortgage risk-weighted assets. It noted that a strong franc had limited space for rate hike to slow growth in housing prices. SNB is destroying the CHF by design it is a defacto $E. Wait until they have to unwind that balance sheet.
- France Fin Min Moscovici joined a growing chorus of French officials in noting that meeting 2013 targets would be difficult; Growth targets to be reassessed on March 15th in a report to Parliament. He added that he was against adding austerity to austerity
France Budget Min also noted that it would be very difficult to reach 3% deficit target in 2013. He also noted that it might include the 75% tax in 2014 budgets.
- Russia Central Bank (CBR) First Dep Chairman Ulyukayev stated that Feb inflation was seen between 0.6-0.7% range and that Jan capital outflows was seen below $8-10B. he express support of the recent G7 statement on currencies. He noted that he saw short-term effect from one-sided currency steps. Russia move to floating rates might happen after this year.
- Cyprus Presidential candidate Anastasiades: Hopes to see EU aid soon, perhaps within weeks (Cyprus to hold elections, Feb 17th)
- S&P: French banking sector withstood a difficult 2012 but remained vulnerable to market swings as the sector remained weak on capital. Core earnings to decline 'moderately' in 2013
- Germany Steel Industry Group: 2012 capacity utilization at 84% (lowest level since the mid 1990s); sees 2013 rolled steel production at 39M tons v 38.4M y/y. One can argue Japanese steel quality is superior to German steel quality which will continue to decline as the $E surges.

- IEA: cut its 2013 global oil demand growth forecast by 90K bpd to 840K bpd citing weaker GDP forecasts . It lowered its 2013 global demand estimate by 85K bpd to 90.7M bpd coupled by a reduction in its global oil supply forecast by 300K bps to 90.8M bpd. Opec supply down 100K bpd to 30.34M bpd while non-Opec production was down 190K bpd to 54.2M bpd. It noted that spare capacity gains were not as comforting as they appear

- ECB's Draghi: In to Madrid in order to recognize Spain's positive efforts, Spain is on the right track; the "currency war" talk is way overdone, supports G7 statement on currency levels – comments to Spanish Parliament
- France Foreign Min: We are in need of a FX policy, strong Euro is hurting the economic recovery; US exchange rate always moves in the interest on the US economy.
-1040 Europe Session
Economic Release Summary European Session
(IN) India Jan Trade Balance: -$20.0B v -$17.6B prior; Imports Y/Y: 6.1% v 6.3% prior; Exports Y/Y: +0.8% v -1.9% prior
(DE) Germany Jan Wholesale Price Index M/M: 0.3% v 0.0% prior; Y/Y: 2.3% v 3.2% prior
(FI) Finland Dec Final Retail Sales Volume Y/Y: -1.4% v -1.2% prelim
(NL) Netherlands Jan CPI M/M: 0.0% v 0.1%e; Y/Y: 3.0% v 2.7%e
(NL) Netherlands Jan CPI EU Harmonized M/M: 0.0% v 0.0%e; Y/Y: 3.2% v 3.1%e
(NL) Netherlands Dec Retail Sales Y/Y: -4.1% v -1.5% prior
(TR) Turkey Dec Current Account: -$4.7B v -$5.4Be
(EU) ECB: €27.0M borrowed in overnight loan facility vs. €42.0M prior; €156.9B parked in deposit facility vs. €159.2B prior
(CH) Swiss Jan Producer & Import Prices M/M: -0.1% v 0.0%e; Y/Y: 0.8% v 1.0%e
(SE) Sweden Central Bank (Riksbank) left Repo Rate unchanged at 1.00%
-(NO) Norway Q4 GDP Q/Q: 0.4% v 0.4%e; GDP Mainland Q/Q: 0.3% v 0.5%e
 (EU) Euro Zone Dec Industrial Production M/M: 0.7% v 0.2%e; Y/Y: -2.4% v -2.3%
- Senate Majority Leader Reid: Democrats will put forth the plan to avert sequester this week
-FED's Lockhart (Dove, non-voter): monetary policy is important to boost growth; faster growth would help jobs market; Housing sector is recovering, there are hopeful signs in the economy
- Japan Fin Min official Nakao: Will not comment on remarks by unnamed G7 official –  Late During the US session on Tuesday, a G7 Official said that the earlier G7 statement has been misinterpreted; the G7 is concerned about JPY currency moves
-Market Watch
I'm continuing my short selling, SPY, DIA, and DAX today. This market feels like a mania, especially after the punk retail sales figure. You knew they were going to hit gold and rally the stock market on Obama's Speech. Weird Obama bombed 10 women and children to death and lit up one of his own boys, if he was actually in the Cabin. It certainly does not auger well no matter how much the PPT and ESM/ECB goose the markets.  Jack Lew is at his confirmation hearings.
10:34 a.m. EST 02/13/13Major Stock Indexes

10:34 a.m. EST 02/13/13Treasurys

10:24 a.m. EST 02/13/13Futures

10:34 a.m. EST 02/13/13Currencies
-Fresh after U.S. President Barack Obama's call for transatlantic trade talks in his State of the Union speech, the U.S. and European Union on Wednesday said they would each initiate internal procedures necessary to launch formal talks on a so-called Transatlanic Trade and Investment Partnership. "Through this negotiation, the United States and the European Union will have the opportunity not only to expand trade and investment across the Atlantic, but also to contribute to the development of global rules that can strengthen the multilateral trading system," Obama, European Council President Herman Van Rompuy and European Commission President Jose Manuel Barroso said in a joint statement. MW
-Naked Silver Shorts Say…
HSBC on Wednesday lifted their silver forecasts for 2013 and 2014, as growing industrial demand and loose monetary policies is likely to boost appetite for the precious metal. For 2013, the analysts expect silver to reach $33 an ounce, up from an earlier estimate of $32 an ounce, while they see prices around $31 an ounce in 2014 compared to an earlier forecast of $28 an ounce. The analysts see four factors driving prices higher in 2013: higher industrial demand, steady investor appetite for hard assets, strong coin and bar purchases, and a bottoming out of jewelry demand. "Greater industrial silver consumption is one of the most compelling arguments in favor of higher prices," they said in a note.  MW
-Deere & Company DE -1.82% said Wednesday its first-quarter profit ending January 31, was $649.7 million or $1.65 a share, up from $532.9 million, or $1.30 per share, from a year earlier. The equipment and tool maker's revenue was up 10% to $7.42 billion compared to $6.77 billion the year before. Net equipment sales were $6.80 billion compared to $6.12 billion a year earlier. This was the eleventh consecutive quarter of record earnings for the company, Chairman and Chief Executive Samuel R. Allen said in a statement. For 2013, the company expects equipment sales for fiscal 2013 to be up 6% and up 4% for the second-quarter versus the year-ago period. Net income is expected to be close to $3.3 billion for the fiscal year.  MW
-U.S. retail sales barely grew in January, suggesting a tax increase at the beginning of the year constrained consumers. Sales rose a seasonally adjusted 0.1% last month, or by 0.2% excluding the auto sector, the Commerce Department said Wednesday. Economists surveyed by MarketWatch expected retail sales to be unchanged overall and up 0.1% minus autos. The auto sector accounts for about one-fifth of total sales and can obscure broader trends in the retail segment. Last month, sales rose at Internet retailers, department stores and general-merchandise outlets. Receipts were lower for auto dealers, drug stores, and companies that sell home furnishings and clothing. Retail sales are a good proxy for how fast the U.S. is growing, though economists look at longer-term trends because the monthly data is volatile and subject to sharp revisions. The increase in sales for December was unrevised at 0.5%, while sales in November were revised up a notch to a 0.5% gain. In all of 2012 retail sales climbed 4.1%, more than twice the rate of consumer inflation.. MW
-OECD calls for crackdown on tax avoidance by multinationals. Guardian
-Donovan (UBS): "G7 politicians were playing with the currency market like it was a puppy."
-Riksbanks leave Rates Unchanged..
Growth in the Swedish economy is still weak and inflationary pressures are low. But there are some positive signs pointing towards stabilisation and strengthening in economic activity over the year. Developments are in line with the assessment made by the Riksbank in December. The repo rate needs to remain low to support the economy and to ensure inflation rises to the target of 2 per cent. The Executive Board of the Riksbank has therefore decided to hold the repo rate unchanged at 1.0 per cent. The repo rate is expected to remain at this low level over the coming year…
http://www.riksbank.se/en/Press-and-published/Press/Press-Releases/2013/Repo-rate-unchanged-at-10-per-cent/
-330 Europe
A spate of pretty poor earnings and ex-dividend day weighed on the EU opening. Markets are up slightly on the 'better than expected' mantra. Y/Y revenue growth is punk considering the EU has 4-5 pc real inflation rates, like the USA.
-PSA Peugeot Citroen, Europe's second-biggest carmaker, reported its first operating loss in three years as a contraction in the regional vehicle market caused its automotive division's cash consumption to accelerate.The loss before interest, taxes and one-time gains or costs was 576 million euros ($774 million) in 2012 compared with profit of 1.09 billion euros a year earlier, Peugeot said today in a statement. The loss was narrower the 647 million-euro estimate.
-Heineken NV, the world's third- biggest brewer, reported full-year sales growth that missed analysts' estimates as beer shipments in western Europe fell.Revenue rose 3.9 percent, excluding acquisitions and currency swings, missing estimates of a 4.4 percent advance. Earnings before interest and tax, excluding some items, rose to 2.9 billion euros ($3.9 billion) from 2.7 billion euros a year earlier, the maker of Amstel and Strongbow cider said in a statement. That exceeded the median estimate of 10 analysts for profit of 2.85 billion euros.So-called consolidated beer volume, excluding the effect of acquisitions, increased 2.4 percent, less than the 2.5 percent increase analysts anticipated.Heineken is expanding in emerging markets to help offset stumbling demand in western Europe, its biggest region. The Amsterdam-based brewer paid S$5.6 billion ($4.5 billion) last year to buy control of its joint venture in Asia Pacific to expand in countries including Vietnam and take advantage of fast. BBN
-Kate Rothschilds: Mommy /Beast Skank
Pictures of pregnant Duchess are a 'breach of privacy'
The Duchess of Cambridge was at the centre of a fresh privacy storm on Tuesday night after an Italian magazine published photographs of her in a bikini and clearly pregnant.
The photos, due to hit the newsstands on Wednesday in the gossip column of Chi magazine, show the 31-year-old Duchess striding through knee-deep turquoise water and strolling on the beach with the Duke. DT
The first tranny to give birth to a demon-man-beast? The Italians are just curio,  if it is a human or not.
-0300 Europe Opens (bummer)
Stoxx Europe 500 index flat at 287.20
German DAX 30 index up 0.2% to 7,677.71
French CAC 40 index flat at 3,687.47
FTSE 100 index down 0.2% to 6,325.16
Bonds
German 10y 1.65+0.02, -1.07%
Italy 10yr 4.42-0.03, 0.78%
Spain 10yr 5.28-0.03, 0.64%
FX/Commodities
-Total SA (TOT)  beat expectations by posting a 13% rise in fourth-quarter profit, thanks to higher refining margins and crude prices, and forecast rising output in 2013 due to the anticipated restart of its Elgin-Franklin gas field in the U.K.In 2012, "the environment remained favorable in the upstream, with Brent prices above $110 per barrel and in the downstream, refining margins benefited from a temporary rebound at mid-year," Total's chairman and chief executive, Christophe de Margerie, said in a statement.The company's net profit, adjusted for changes in the value of inventories and one-off gains or losses from things like asset sales, rose to 3.08 billion euros ($4.14 billion), from EUR2.73 billion a year earlier. Analysts polled by Dow Jones Newswires had expected net profit of EUR3 billion on average.The group said that its output for 2013 should increase by between 2% and 3%, notably as it is working towards gradually restarting production from its Elgin-Franklin gas field in North Sea, which it had to shut down after a leak in March last year.Production in the fourth quarter was down 4% on the year to 2.293 million barrels of oil equivalent a day, largely due to the Elgin-Franklin shutdown.The restart of Elgin-Franklin is of utmost importance for the group, which has faced other major production hurdles in 2012, notably attacks against its gas pipeline in Yemen and major floods in Nigeria. It has also faced increased pressure from peers to find new reserves and renew its assets portfolio with more promising fields.The company said it is still on track to sell between $15 billion and $20 billion of assets between 2012 and 2014. In 2012, proceeds of asset sales reached $6 billion, and in 2013 it plans to divest $9 billion worth of assets, including the sale of a gas transport and storage unit TIGF announced last week.Including adjustments for the value of the company's oil inventories and special items such as an impairment of chemical assets in Europe, Total's net profit for the fourth quarter was EUR2.38 billion, up 4% from EUR2.29 billion in the same period of 2011.Group revenue in the fourth quarter was EUR49.89 billion, up 5% from EUR47.49 billion a year ago. Diluted earnings per share was up 3% to EUR1.05. MW
-Opposition grows to Dell buyout deal. T Rowe Price adds its 4.4% stake to minority protest. FT
-Australia banks on increased housebuilding. Policy makers hope construction can fill gap left by mining boom. FT.
One of the worlds largest ever housing bubbles to get bigger.
-Intel to launch internet-based TV service . Old guard of PC world is following Apple's vertical model. FT Rehash of old news.
-Futures
Futures Index
Value
% Change
Open
High
Low
Time
Americas Futures
DJIA INDEX FUTURE Mar13
13,977.00
+0.03%
13,978.00
13,983.00
13,973.00
02:16:20
S&P 500 FUTURE Mar13
1,516.80
+0.04%
1,517.60
1,518.10
1,516.60
02:17:08
NASDAQ 100 FUTURE Mar13
2,764.75
+0.14%
2,764.50
2,766.25
2,764.25
01:24:04
EURO STOXX 50 Mar13
2,644.00
-0.11%
2,647.00
2,647.00
2,642.00
02:17:48
FTSE 100 IDX FUT Mar13
6,285.50
-0.11%
6,290.00
6,292.50
6,285.00
02:18:02
DAX INDEX FUTURE Mar13
7,655.00
+0.01%
7,662.00
7,662.00
7,652.00
02:18:59
-Thailand's troops say they have killed 17 militants who stormed a military base. BBC

-Houston, Texas  passes law requiring gold and  silver sellers to submit fingerprints & mugshots! The beginning of capital controls in Amerika.
-SocGen, the large French Multinational  racked up a quarterly net loss of 476 million euros ($641 million) at the end of 2012, compared with a net profit of 100 million $E for the same period a year earlier.
-Comcast is buying out GE's 49% stake in NBCUniversal for $16.7 billion, taking full control of the TV and movie company sooner than expected.
-Why Russian's love Putin…
Moscow to allow "volunteers" to help hunt for illegal immigrants in the city
http://en.rian.ru/russia/20130212/179431601/Moscow-to-Set-Up-Volunteer-Patrols-to-Enforce-Immigration-Law.html …
Illegal immigrants are the sacred cows of the Anglo-Zionist globalists, and the bane of the native son.
-Obama celebrates Bloody United States of England-Israel with NATO airstrike murdering 10 women and Children in Afghanistan
-ING Cutting 2,400 Jobs as Fourth-Quarter Profit Misses Estimate
ING Groep NV, the biggest Dutch financial-services company, will shed 1,400 jobs in the Netherlands and 1,000 in Belgium after saying fourth-quarter profit missed estimates and its core capital ratio fell.Net income was 1.43 billion euros ($1.92 billion) compared with 1.19 billion euros a year earlier,
"As we embark on 2013, the economic climate remains challenging, and we must be agile to respond quickly to the dynamic environment so that we can deliver sustainable results for the long-term benefit of all stakeholders"
ING CEO
-Confederation of British Industry (CBI) releases quarterly economic forecasts: Cuts UK 2013 GDP forecast to 1.0% from 1.4% prior in Nov.
-123 Asia
Mainland China, Taiwan and Hong Kong are closed for the Lunar New Year Holiday. While the cat is away the mouse will play. Looks like not only is gold fair game but China CDS are fair game for the City of London to play while the PBOC and SWF of China are on their big annual holiday. CDS, perverse, fraudulent, thin and high manipulated by London, instruments of mass destruction.
The Y/D fell and along with it the Japanese stock market with the Japan's Nikkei Average down 1 % at 11,251.41, at the close. A lone dissenter (Germany) emerged at the G7 meeting, and currency traders were left adrift if Japan could target the Y/D of 100 like they had recently. The Germans tried hide behind the cloak of anonymity, but their complaints about Japan were vociferous in their press ahead of this meeting and the G7 was seen as not united going into the G20 meeting in Moscow on Friday.  Separately A report on Japan's December Tertiary Index rose 1.4%, well above the consensus estimate calling for an increase of 0.8%. The November reading showed a decline of 0.4%. Japan's corporate goods price index for January showed reading of -0.2%, topping the consensus estimate of -0.3%. That is above the December reading of -0.7%. The Bank of Japan meets on Thursday to consider additional QE measures: BOJ may upgrade assessment on the economy but refrain from additional monetary stimulus is the expectation of the analysts at Nikkei.  PM Abe and S Korea's Lee Affirm Coordination With U.S. Over N Korea recent nuclear test. Influential labor unions in Japan submitted their requests for annual pay hikes to management Wednesday amid a major gulf between them and employers over wage policies for fiscal 2013 and they took their cue from Abe who called for wages to rise nationally which will put further emphasis on hitting the 100 y/d target or beyond. Toyota Motors announced plans to manufacture SUVs In Kazakhstan.
S. Korea announced deployment of cruise missiles capable of hitting N. Korea's nuclear test and launch sites in response to the perceived N. Korea threat. The Kospi was up 1.56 pc to 1976.
China said it strongly opposes Pyongyang's third nuclear test conducted on Tuesday, and observers are calling for calm and restrain among all parties to avoid aggravating an already tense situation.Fireworks  fogged up Beijing, Shanghai, Wuhan of Hubei province and Xi'an of Shaanxi province, reducing the air quality to severely polluted levels, so it was a bitter sweet New Year for China. And all that pollution eventually blows to the West Coast of North America.
Australia's ASX  closed up .9 pc . Earnings reports from the  Commonwealth Bank of Australia and other firms, and  Westpac  saying  Australian consumer sentiment rose by 7.7% last month to 108.3 points, the best level since December 2010 bolstered the markets. On an annualized basis, the sentiment increase was 7.2%.
New Zealand's NZSE 50 finished up .08 % on some positive real estate and consumer spending news. New Zealand FinMin English said the outlook for New Zealand GDP was close to that of Australia, he also  said the  country won't enter a currency war zone with "peashooter".
OPEC raised its 2013 demand forecast to 29.8 million barrels per day, 100,000 a day more than it estimated in January. In January, the cartel pumped 30.3 million barrels per day. OPEC said China is seen as the primary driver of demand growth.
USA Futures were flat for most of the Asian session. European futures are flat at the close of Japan's market.
Asia Economic Release Summary
(SL) S&P LOWERS SLOVENIA CREDIT RATING ONE NOTCH TO A- FROM A; Revises outlook to stable from Watch Negative
(AU) AUSTRALIA FEB WESTPAC CONSUMER CONFIDENCE INDEX: 108.3 V 100.6 PRIOR (26-month high); M/M: 7.7% V 0.6% PRIOR (17-month high)
(JP) JAPAN JAN DOMESTIC CGPI M/M: 0.4% V 0.2%E; Y/Y: -0.2% V -0.3%E (smallest decline in 10 months)
(JP) JAPAN DEC TERTIARY INDUSTRY INDEX: 1.4% V 0.7%E (1-year high)
(KR) SOUTH KOREA DEC L MONEY SUPPLY Y/Y: 0.2% V 0.2% PRIOR; M2 Y/Y: 0.1% V 0.2% PRIOR
(KR) SOUTH KOREA JAN BANK LENDING TO HOUSEHOLDS (KRW): 463.1T V 466.5T PRIOR
(KR) SOUTH KOREA JAN UNEMPLOYMENT RATE: 3.2% V 3.0%E
(KR) SOUTH KOREA JAN EXPORT PRICE INDEX M/M: -0.1% V -0.7% PRIOR; Y/Y: -8.1% V -7.2% PRIOR; IMPORT PRICE INDEX M/M: -0.8% V -1.0% PRIOR; Y/Y: -10.6% V -9.0% PRIOR
Equity
Bonds
Japan 10yr 0.75-0.01, 1.48%
U.S. 10yr 1.97-0.01, 0.51%
JGB: Japan MoF sells ¥399.2B in 2.0% 40-yr bonds, bid to cover: 3.51x v 3.82x prior
Australia MoF (AOFM) sells A$600M in 5.5% 5-yr Bonds; avg yield: 3.5148%; bid-to-cover: 3.5x
CDS
-Goldman Sachs Mario Monti  Thug vows he is not a populist.
"If with his shouting and his damaging populism he wants to transform Italy into Greece, let him do it…. "I don't want to have anything to do with such populism and I will do everything in order to fight it."
Populist versus elitist Italian Royal  banker. Hard Choice for people to make which is why you're in 4 th place Mario and falling fast like your crooked Sephardi Cousin, Mario Draghi.
===============
What a clown, Italy makes lots  and lots of high quality stuff and is an industrial global power with Chrylser-FIAT, ENI, etc . Taxes are too high and government too big. It is Monti who wants to turn Italy into another Greece and is doing so.
- Asia summary coming up.
Japan's Nikkei Average ends 1% down at 11,251.41,
-Apple Inc. has a team of about 100 product designers working on a wristwatch-like device that may perform some of the tasks now handled by the iPhone and iPad, two people familiar with the company's plans said.The team, which has grown in the past year, includes managers, members of the marketing group, and software and hardware engineers who previously worked on the iPhone and iPad, said the people, who asked not to be named because the plans are private. The team's size suggests Apple is beyond the experimentation phase in its development, said the people. BBN
-"The debt is growing, the only thing that's growing. It's darkness, a darkness that has oppressed and is oppressing ordinary people."
Beppe Grillio, Italian PM Candidate
Grillo's Five Star Movement has gained on both front-runner Pier Luigi Bersani and the coalition led by former premier Silvio Berlusconi, currently running second. Support for Grillo's party rose to 18.8 percent in a Feb. 8 SWG Institute poll from 15.9 percent in a Jan 11 survey. That compares with a decline of 1.1 percentage points to 33.8 percent for Bersani and gains of 2.5 percentage points for Berlusconi over the same period.
-The U.S. economy will continue along its sluggish growth path this year, said Dennis Lockhart, president of the Atlanta Federal Reserve Bank, on Tuesday. "I could be wrong, but I don't expect 2013 to be a breakout year," Lockhart said in a speech in Madrid, Spain, according to prepared remarks. Lockhart forecast the economy would grow this year at an annual rate of 2% and 2.5%. Although there are "hopeful signs," such as housing and the energy sector, consumers are still constrained by high debt, he said. The financial system remains in a gradual process of repair, he noted. And productivity growth has also slowed, Lockhart said. "Recently, it appears that much of the potential associated with company restructuring, headcount reduction, and costs cuts has already been exploited," Lockhart added. MW
-The Federal Reserve's current guidance to markets on how long it will keep rates near zero is a step in the right direction but needs to be improved, said Charles Plosser, the president of the Philadelphia Federal Reserve Bank, on Tuesday. Last December, the Fed announced it would hold rates close to zero as long as the unemployment rate remained above 6.5% and inflation was contained. In a speech at Stanford University, Plosser said the Fed is being too vague about how policy will evolve once the threshold was crossed. The Fed has instead given some indication that it does not expect to tighten policy quickly after the threshold is reached, and has been "silent about how policy will actually be conducted." Plosser said the Fed should try to come up with simple monetary policy rules to try to communicate to the markets about how the Fed would react given changes in key economic variables. MW
USA After hours
WU: Reports Q4 $0.42 v $0.35e, R$1.42B v $1.40Be; plans cost saving initiativies; -4.0% afterhours
RAX: Reports Q4 $0.19 v $0.21e, R$353M v $355Me; -9.6% afterhours
BWLD: Reports Q4 $0.89 v $0.95e, R$303.8M v $295Me; -4.7% afterhours
-Geopolitical News
| | |
| --- | --- |
| | Updated February 13, 2013 – 12:26 AM EST |
-Scripture Verse for Meditation for the Day
Matthew 10:28
King James Version (KJV)
28 And fear not them which kill the body, but are not able to kill the soul: but rather fear him which is able to destroy both soul and body in hell.
I don't personally care to think of Hell that much as the thought is horrifying. I find what I avoid doing, I should force myself to not avoid doing. Our spirit is Eternal. We live with God or Rothschilds and his demonic hoards in the next life. The Choice is ours. It is a choice we have to make every single day we are alive.
-Calendar
=============================================================
Newlinks 
-India posts near record trade gap on Oil/Gold imports
http://www.bloomberg.com/news/2013-02-13/india-posts-20-billion-trade-gap-in-january-one-of-its-widest.html
-Retail Sales Rise in Jan. 
http://www.bloomberg.com/news/2013-02-13/retail-sales-rose-in-january-as-u-s-consumers-sustained-growth.html
-BoE: Inflation Will Stay Above Target Until 2016 http://bit.ly/VUJFIE
-Dow 17,000? Main Street lambs led to the slaughter
http://www.marketwatch.com/story/dow-17000-main-street-lambs-led-to-the-slaughter-2013-02-13?mod=latestnews&link=sfmw
-Likely Treasury chief Lew faces early budget tests
http://www.sfgate.com/news/article/Likely-Treasury-chief-Lew-faces-early-budget-tests-4270430.php
-Queen of England Cheating on her Taxpayer account.
http://www.telegraph.co.uk/news/uknews/9859194/The-Queens-finances-to-be-investigated-by-powerful-Westminster-committee.html
-LAPD pulls 'Waco' on Christopher Dorner; orders media to stand down before burning Dorner alive to silence him forever
: http://www.naturalnews.com/039065_Christopher_Dorner_LAPD_cover-up.html#ixzz2KlGbWfnw
-Investors Most Bullish on Banks Since 2007, BofA Says
http://www.bloomberg.com/news/2013-02-12/investors-most-bullish-on-banks-since-2007-bofa-says.html
-No Shirakawa Eulogies as JGBs Look Beyond Weak BOJ
http://www.bloomberg.com/news/2013-02-13/no-shirakawa-eulogies-as-jgbs-look-beyond-weak-boj.html
-Europe, at Risk with the UK
http://www.nytimes.com/2013/02/13/business/global/britains-risk-filled-choice.html?ref=business&_r=1&
-Corn Posts Longest Slump Since 2010; Soybeans Enter Bear Market
http://www.bloomberg.com/news/2013-02-12/corn-heads-for-worst-run-since-march-2010-as-output-may-climb.html
-Samsung Girds for Life After Apple in Disruption Devotion
http://www.bloomberg.com/news/2013-02-12/samsung-girds-for-life-after-apple-in-disruption-devotion-tech.html
-Cold Weather Probably Snapped Japan Out of Recession: Economy
http://www.bloomberg.com/news/2013-02-12/cold-weather-probably-snapped-japan-out-of-gdp-decline-in-4q.html
-ECB Ready to Offset Banks' Accelerated LTRO Payback
http://www.bloomberg.com/news/2013-02-12/ecb-ready-to-offset-banks-accelerated-ltro-payback.html
-Euro-Skeptic Grillo Pushes for Italy Debt Renegotiation
http://www.bloomberg.com/news/2013-02-11/euro-skeptic-grillo-pushes-for-italy-debt-renegotiation-in-vote.html
-Obama urges Congress to make government work for "the many"
http://www.reuters.com/article/2013/02/13/us-obama-speech-idUSBRE91711L20130213
Full Text of Obummer's Speech
http://www.marketwatch.com/story/full-text-of-obamas-state-of-the-union-address-2013-02-12
Ratpublicans, Rebuttal Speech (Rubio)
http://www.marketwatch.com/story/full-text-of-gop-response-to-state-of-the-union-2013-02-12
Obama urges action on broad agenda
http://online.wsj.com/article/SB10001424127887324196204578298622007826836.html?mod=WSJ_hp_mostpop_read
State of the Union: Barack Obama offers unapologetic case for power of government
-G-7 Roils Currency Markets With Split on Concern Over Yen
http://www.bloomberg.com/news/2013-02-12/g-7-says-won-t-use-economic-policies-for-exchange-rates-1-.html
-Alaska Democrats propose oil tax plan
http://news.yahoo.com/alaska-democrats-propose-oil-tax-155634127.html