HEADLINERS
-Dexia takes 1.8 billion euro  ($2.43 bln ) hit on sale of Muni arm, afterhours in Europe
-American Garret McNamara Rides 100 foot wave-setting world record for tow-in
-Barclays/RBS to be hit for upto $8 billion in Crooked Derivative Sales
-Chicago PMI Rises to 55.6 
-US Senate reaches deal to vote on debt ceiling extension today and is expected to pass
-USA Weekly Rises to 368K
-Feds Gut NE Cod Fishery, cut quota 75 pc
- German Chancellor Merkel might not have majority support from her own coalition to approve possible Cyprus aid; SPD opposition will probably vote against it
-BoE's Weale: Would not rule out further QE at some stage
-Deutsche Bank Posts Loss, 8x Analysts Expectations, $3 Billion loss
-Investigators and Prosecutors go into full swing against MPS former Management
-Spanish PM Rajoy and others implicated in Bribery and Kickback Scandal
-NYT Claims Chinese Military Hacked It in Retribution for Communist Party Expose
-German Retail Sales Tank
-USA Spending Cuts Including to Defense Seen to Start in March
-Phillipines , South Korea Considering  Capital Controls to stop Dollar Tsunami
===================================================
MARKET COMMENTARY
-Fed Contracted. More tonight. Markets should take a big hit down tomorrow or Monday. I sold some more SPY short after hours. US Fed balance sheet liabilities fall to USD 2.991tln  as of Jan 30rd vs. USD 2.994tln the previous week
-ABX in derivative /credit trouble? BREAKING: Barrick considering sale of Barrick Energy Unit, other assets. Wire service.
-1617 Closer
Let's cover gold as it is the most predictable market and most miscommented on. I reckon virtually all of the gold advisers are someone's payroll. Peter Grandich said as much. Im not an adviser and I  am only on the Lord's payroll through my savings and investments. As the ZGR mentioned the Gold wont go anywhere until the Yen /D are back to the 95-100 range and the Y/Euro are around 120-25  simply as that is about where purchasing parity is and Japan is using reflation  to fight a deflationary death spiral having chosen 'fire' rather than ice at last unless the BOJ and Emperor out Abe if they can. The Emperor of Japan may have made that decision or have had the English crown intimidate them into it with Fukushima. Gold in dollar terms will be held in check, and I'm along for the Y/D ride up. Furthermore you had to expect a good Chicago PMI if you read the Ford 10Q and looked at its F150 /truck sales. WS  expectations for the Chicago PMI was too low given the nice rebound in construction and the need to replace 5 year old pickups. Of course I dont short gold or silver but buy bottoms and sell into Strength to squeeze the City of London. And am not about to put what gold is going to do tomorrow on to this board, with all the whores from WS and London that read it. The HUI  action yesterday was the Cue the Big Money center banks had the PMI figure down and would take gold down, also to punish the guys that put it up in their bitches face, Bernanke yesterday.
In Europe the Eurotrash of London and France and probably Germany, who are no doubt behind this cruel and bloody take down of Boeing had a plethora of bad news, from the earnings front, to German retails sales absolutely shocking the German political and economic class,  to Deutsche Bank, to the widening MPS scandal, to the Rajoy and company scandal , and the Eurotrashed markets  finally finished their day with a much bigger than expected write off of Dexia Muni arm sell off to the Turky, or Middle East Ashkenazi to bookend it all. If ever you doubted how the term Eurotrash originated it was their political and bankster class.
The muni arm was the good arm of Dexia and the French and Belgium taxpayers were stuck with the bad home loans and derivatives, although they don't know that yet,  and Dexia is a ward of the state until it can be put out of its Misery. Dexia is sort of like Socgen, just 'marks' for the Goldman Sachs gang of London. When the equity futures market opened up in Europe, Goldman Sachs sent its best Anglo-Zionist traders over to Paris and put most of the blueblood French brokerages out of business in a few years.
Santander posted profits of 2.2bn in 2012, down by almost 60% on the previous year. The bank blamed the decline on rising defaults in Spain and Brazil, and write-downs on Spanish property deals that have gone sour.
If you thought you should short the DAX or FTSE or DB you dont understand how crony markets work. Of course with the DB , the CEO was in place in London with his blather and the analysts shills were trying to cover their lies and errors,  and the ECB/DB and German burgermeister who have too much DB stock jammed the shorts up through the ESM/DB/ECB linkage, so if you shorted DB when it was up 2.5 pc or more and held overnight you probably made a good trade. End of the month book mark ups  and ESM/ECB intervention are hard to fight unless you first give them rope to hang themselves with. This DB co-CEO is one lying Hindu and amoral. DB has far more weight and importance to the German political class than the Bundesbank. DB sort of is in the position to tell the Bundsbank what it can do. My blog got a bit rough around the edges near the European close as I wanted to take some profit out of the DAX short sale I made at the opening but it was just missing my cover point. January tends to be a big month globally as losses are repurchased. I left the DB short open overnight. I have plenty of DAX sold short simply as Regling cant jam me forever and Germany is now being pulled down hard by a very weak France. The feckless German political class can't even get Cyprus bailed out with USA/IMF/Russian money and they are oil rich. If Merkel were not a Hitler, I would be happy to advise the German government on how to Crush England financially and bring her to her knees. Sadly Germans don't like people who speak High Austrians they think we are stupid bumpkins. The English know how to take advantage of German arrogance. Pride comes before the fall Germans. If a real German Nationalist had been put in place in DB, the situation in Germany would be far than with these two globalist whores and Rothschilds puppets.
In Italy we likely had the same situation in England. The Rothschilds shark banks sold to the marks (MPS and small English businesses), complex IRS derivative contracts the blew up. Since these are insurance contracts and are largely fictional and DB  (and JPM, and RBS) had no money behind them, the contracts should have been voided and at most DB (and JPM) forced to return the money it took in when it sold the contracts. Instead DB coffers were likely filled with $5 billion by the BOI bailout and DB loss was probably closer to 3+ 5 billion today. Which is why I shorted the short squeeze in DB. In England the FSA did too little to late, but gave some financial justice from the American taxpayers who helped bail RBS out an the UK taxpayers to small business taken in by RBS and companies IRS scam insurance/derivative contracts.The Financial Services Authority said the banks will conduct a review of small business accounts to determine the extent of the misselling that dates back to 2001 of the IRS derivative contracts. As many as 40,000  IRSs could have been missold to small businesses by RBS and company and their liability is likely to be 8 billion dollars. Ex HSBC, and Standard Charter, English money center banks are largely all penny stocks, not as bad as MP was today but getting there slowly. The FSA has already forced banks to pay more than $15 bln in compensation and admin costs following the mis-selling of payment protection insurance and is conducting an inquiry into the full extent of the Libor interest rate setting crisis so English banks are far from out of the woods. Where was the EBA and FSA during all this mess. Where was Draghi and the Bundesbank boys at the ECB? Hopefully not taking pay envelopes in the primitive manner of the Spanish pols?
The Germans end zone dancing about unemployment falling another .1 pc does not make up for the banking mess and terrible earnings coming out of Europe, just in my opinion. DB has made Germany a big, big short sale, just like the English money center banks have made England a short sale. I cant ever recall every buying an English stock but I shorted a lot of them. German stocks are the ones you want to own in Europe or Austrian or Swiss stocks, ex the banks of course.
In the USA, WS tried to spin the personal income data surge, but every trader knew it was the early taxes they payed. The Weekly unemployment numbersactually had , I think all the states report unlike like last week, but the PMI from Chicago saved the day and the F150. Still the tape flopped into the close although not as hard as it should have given all the misses. WS and the media were very pernicious trying to hide the all important DOW and UPS results and what their CEOs said. I really had to fight to get that DOW report. It should have been top news.
Oil and Brent were the places to be as the Bagman Cameron was in Libya today looking at his bloodshed and hand-work. London needs that Brent price or their pound could collapse overnight. The English are willing to kill and murder for oil revenue and oil. France has plenty of energy and did not need Algeria or Mali. Holland is acting on London's bahalf as is Obama.
Obama backed off on the hard line sequester and the draft dodging Jews and draft doding Anglosaxon bluebloods like Senator Graham continued to torture Hagel on the Hill today. I could not stand to watch him being tormented so I turned it off. I don't agree with his idea getting rid of all the nukes simply as Israel never will. We should arm Germany with Neutron bombs jimo unless Israel and England disarms. The Senate finally got the short term debt ceiling removal bill  removed and look for a massive looting of the American taxpayers in Feb to shore the markets up for Herr Merkels election and to bail the English economy out with more USA defense contract and back door bank gifts and  and to bail Israels economy out as they are going to have to cut defense without more USA money.
Tomorrow we have the Jan jobs data in the USA which is a very easy number  to fake and good thing to know the NY FEDS head bean counter is now in charge of tomorrows Jobs bean count. God willing we will be here to deconstruct the statistical manipulation for our Christian readers tomorrow.
4:16 p.m. EST 01/31/13Treasurys

4:06 p.m. EST 01/31/13Futures

4:16 p.m. EST 01/31/13Currencies
-Hagel: no automatic defense cuts. That is exactly what is needed Mr. Hagel.
-White House adviser: Obama willing to cut Medicare, but not Medicaid- the hill
-NWO Launches another attack on USA!!
I wonder if Prince Charles launches these people through their Zionist Shrink handlers,or was this just another Zoloft kid? This is to manipulate the very evil/feminist population. How did he get a gun?
BREAKING: Teenager shot in head, teacher wounded in Atlanta school shooting http://on.rt.com/lesepm
-Cameron the Jew goes into Melt down when confronted with some harsh truth. Oxbridge, Windsor/Rothschilds/ British-Israel cultist and War Criminal. Stopped by Libya to see if they found any more gold for the LBMA today most likely. Bagman for the Crown! Ole! Put him in the bull fighting ring with Rajoy. Pick some American Brahama bulls for him and Rajoy to fight. In old England a Scot like Galloway would have Challenged Cameron to a duel and England would be far better off the next day. Dueling needs to be brought back with swords at least and to the end. Cameron is of course the one who supports brutal dictators around the globe. Here is with his literal relatives and coreligionists. Galloway is far to honest and of course is proud of not being English or a Zionist bootlicke or thug. I utterly condemn all the English people as there is not one true dissident and this hellish British-Israel cult that is enslaving and murdering its way across the world. No one has lied about their real history like the British-Israel tribe. America is like the European continent, mainly Gentiles and I suppose would be opposed to all of this if they really understood who the English are and who the Jews are what their satanic religious ethos dictates. Americans are not innocent for turning a blind eye and sending the poor and disenfranchised to die for the English Crown and its Jewish treasury department.
-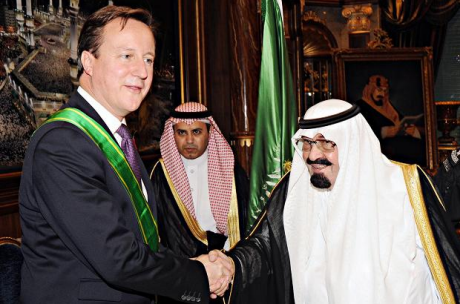 http://www.guardian.co.uk/commentisfree/2013/jan/31/cameron-galloway-saudis-bahrain-dictators?CMP=twt_gu
-Live, Pitchforks coming out in Spain for Rajoy, ha, ha. 
http://elpais.com/elpais/2013/01/31/videos/1359634754_260478.html?autoplay=1
Ole!! I support the right of the Spanish to fight bulls although personally I don't enjoy it, and I might suggest, Spanish Politicians and bankers should be put in the ring for the bull fighters to engage. Ole. Then I would support bull fighting in Spain and attend. We could have the running of the banker and give them some fake horns to try and gore the people will to be met with the peoples matadors in the ring. Ole!!
Why don't Americans protest more? Our country is enormous, 3000 miles wide, ,the power is in Washington DC, and NYC, and both are police states and any dissent is greeted  with Tasers, beatings and the spooks execute dissidents and black ball them.
-Clown and Royal Italian Prince Mario Monti is going to hit the working class towns in Italy on an election tour. Ha, ha, they will throw rotten tomatoes at him!! The theory is the blueblood-Italian, Jewish bankster team of the Mario brothers is a lesser evil than the Mob.
-1445 Anglomasonic-zionist, and  Satanist Harry Reid
Senator Reid on falling GDP: 'The economy was rejecting the austerity and brinkmanship'
What bull manure. What a hater of the American people. What  a liar. The economy tanked as the Democrats pulled Q4 spending into Q3 and they hit the budget wall and 'growth' that is deficit spending went away.
-Goodyear shuts down its unit in France – the very unit that Hollande promised not to close as presidential candidate. newswire. Obama=Camerons Protege. Hollande=Cameron's slave. Cameron=Windsors=Rothchilds. Hey France is not buying cars or tires, they are too poor to afford either than to Sarkozy, their government employees, and banks. France is loyal to Michelin. That is all I could put on my company car tires and still sort of prefer Michelins but buy Goodyears mainly. Tire could be engineered, far, far better than they are but a 'cartel' and one the windsors-rockefellers-derothschilds control. Tires are sort of a tax, much like car insurance and gasoline purchases are hughly a tax. You wonder why the Lord lets only a few satanic families so , so enslave the people. I guess the people are wicked and blind. The French love the world and its pleasures, and the flesh, and the Germans their comfort and money so they are blind. Americans are becoming blind. Well BBN wont have this on for the end of the month run up in stocks.
-London is trying to run the Euro higher by floating a rumor of a massive dollar sell order. ha, ha, such liars. End of the month profit gambit as the trading day winds down. English=lying satanic/masonic scum.
-Oh, Oh, Fraken-potatoes trying  return
Old man Simplot and Anglosaxon-Mason is dead and his evil Scion continue. When Americans said no to GMO by refusing to buy McDonalds, the Old man wisely killed the research and plan. You can blame the average American house wife for feeding her kids. She is the problem and her even stupider , and fe-man. Looks like I will be growing my own potatoes in  a few years. CA is the only place in the world where you can get 3 crops in a year. Of course land is to valuable to grow potatoes so they go to these 100 square mile potatoe farms , if not owned by Simplot they sell to them. Well Sam Walton would only carry made in the USA and when he died the greedy kids went postal on the American people. I sure hope Simplot repented before he died as he was a great American. Nothing Christian on his grave, I could find, but nothing overly NWO, occultic either. Founder of Micron and beat the Japanese at their own game while playing fair. Truly a great American. He loved America, unlike Al Gore, Bill Clinton, the Magic Negro, Cheney. Too many American haters among our elite, and too few like Simplot. Greenpeace is a fake, Anglomasonic run organization out of London. GMO is soft kill and Prince Charles knows it and won't eat it. England has taken the lead in Europe to jam it down the EUs throat. German big Ag is not clean either.
Capital Press
KENNEWICK, Wash. — A University of Idaho researcher says he's optimistic efforts to develop genetically modified potatoes will resurface.Joseph Guenthner, a UI professor in Moscow, Idaho, said he believes it's possible the organic industry or environmental organizations may one day accept GM potatoes developed using traits from other potato plants.Efforts to develop GM potatoes date back to the 1980s, Guenthner said. Efforts failed due to export market concerns or political pressure by groups like Greenpeace, he said."Four decades of scientific and economic activity and we don't have a commercial GM product on the market now," he said. Simplot continues to be involved in developing genetically modified potatoes, Guenthner said."It's not just Simplot who is working on GM potatoes," Guenthner said. "There are people at universities and other agribusinesses who are developing products I think would be great for producers and consumers."He and a graduate student surveyed industry representatives for the company to determine the likelihood GM potatoes would find acceptance in the marketplace.His study determined there was potentially more support for GM potatoes using traits from other potato plants than using traits from other species.Farmers are most interested in traits that increase yields and water and nutrient efficiency, but consumers are interested in traits that improve nutrition and have cancer-fighting properties.The study also found more potential acceptance if processors have strict guidelines for growing and handling GM potatoes. That includes fields and equipment designated for GM use only, planting and harvesting GM crops last and delivering potatoes directly to the buyer from the field to avoid mixing them with non-GM potatoes in storage.Trucks carrying GM potatoes would be tarped to avoid potential potatoes falling off and mixing with non-GM potatoes.Two other scenarios were also considered. In one, growers would make their own decisions on keeping GM and non-GM potatoes separate. The third scenario had elements of both of the others.Guentner noted that the stricter scenarios held a potential for a range of less than 1 percent to 2 percent contamination. His goal is for less than 2 percent contamination. Most foreign markets are tolerant of up to 5 percent contamination.U.S certified organic programs have a tolerance of roughly 5 percent contamination.
-ho, ho, ho, Dexia blows!!
La cession de Dexia Municipal Agency (Dexma), véhicule de refinancement de Dexia, à la nouvelle banque chargée des prêts aux collectivités en France pour 1 euro, aura un impact total de 1,8 milliard d'euros, a annoncé, jeudi 31 janvier, la banque franco-belge dans un communiqué.
Dexia a précisé que cet impact avait déjà largement été intégré à ses comptes, mais qu'un ajustement de 585 millions d'euros serait intégré à ses comptes du second semestre 2012, publiés le 21 février. Un dernier ajustement résiduel de 142 millions sera, lui, intégré à ceux du premier semestre 2013.
La semaine dernière, le ministre de l'économie et des finances français, Pierre Moscovici, avait ratifié l'acte de naissance de la nouvelle banque publique des collectivités locales dont le directeur général sera, à compter du 1er février,Philippe Mills, qui dirigeait depuis 2008 l'Agence France Trésor.
http://www.lemonde.fr/economie/article/2013/01/31/dexia-evalue-l-impact-de-la-cession-de-dexma-a-1-8-milliard-d-euros_1825760_3234.html?utm_source=dlvr.it&utm_medium=twitter#xtor=RSS-3208001
Not a good day for your banksters is it Eurotrash, ho, ho, ho. Even BAC and C are beginning to look like Choir boys, compared to Eurotrashed banks.
-Some good background on the break McNamara rode from him. Last years epic ride as well.
http://www.youtube.com/watch?v=7tAp5WFhMwM&NR=1&feature=endscreen
-Rothschilds Aparatchik , Dutch Jew, Cultist/Tribalist, unelected whore, Ziofascist. Pederast?
-Market Monitor
1:38 p.m. EST 01/31/13Major Stock Indexes

1:37 p.m. EST 01/31/13Treasurys

1:28 p.m. EST 01/31/13Futures

1:38 p.m. EST 01/31/13Currencies
-Ashkenazi Crook Von Rompuy  defends Goldman Sachs, Italian Blueblood crook.
The Halo is off now. Berlusconi, as the ZGR pointed out looks like a good deal compared to the commie Bersani and the Mario brothers and their deep, deep corruption. Vote Berlusconi, he did not want to kill his pal Al Quaddafi, just tell him he has to test Viagra clean to be finance minister. London's been out to get Berlusconi for the last two year. The enemy of your enemy is your friend Italians. London wants to completely gut your handcraft and small business and bring in the Communist Chinese and Olive Garden. These EU pols cant appear in Public on the Continent. Of course must Europeans don't know who Von Rompuy is, that he is a crypto Jew and one of the most evil men in the world and a complete aparatchik for the Dutch Crown and Dutch-Jewish banking establishment. The Dutch Jews like the Spanish Jewish bankers are only behind the French-English Rothchilds jewish banking cabal in wealth and power. The Dutch East India  company is the model. A few Dutch Royals, 90 percent jew bankers, some Dutch Military then crucify slaves who talked back to their dutch Jewish masters in Brazil. The Jews openly admit in their writings they were the Dutch East India trading company with the Dutch Royals. You cant speak highly of the Dutch as the Jews run the global Ecstacy trade out of Holland still, and the Dutch crown still runs Foreign policy. Sure Von Rompuy is a Belgian like Depredieu but Belgium should not exist, it should be split down the middle and one half handed back to France and one half back to Holland. The English Crown and Rothschilds wanted it as a small country they could corrupt and run, much like they run Israel as their control point and English fighting and trouble making wing in the middle east, the horn of African and now northern Africa.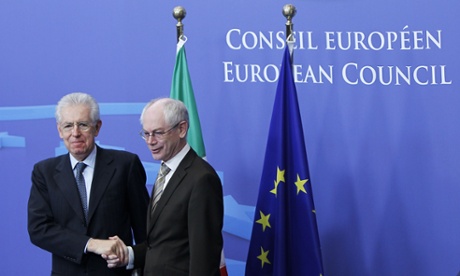 -Euro Hubris Versus EU reality
I saw some pols most French now wish Sarkozy who created the banking mess was back, Hollande is so bloody awful. The Bush family had some of their friends put up billboards across the USA with W's picture, saying, 'wish i was back yet'. The NWO just torments the people by putting up worse leaders if they vote the bum out, like Sarkozy should have. Still the French could have elected Marine Le Pen. Readers tell me France has changed immensely since I lived there. I can recall nearly weeping as the Anglo-Zionist McDonalds opened its first store. Sadly too many French went for the tax dodge where McDonalds did not have to pay the big dining taxes and the cheap French fries. McDonalds was forced to serve wine to get any customers. The only thing the French love more than good cheap fries is good Cheap wine. I'm a fan of beaujolais nouveau, which McDonalds smartly lead with. How many French know it was an evil Jew who started that and the 'royals' of England own it. You would not eat there would you my delicate French readers, would you.
-Rajoy's Defense- Send hot chick out, flash some tits , wag some ass and say , 'he did nothing irregular' and deny El Pais allegation. You can get sued big time in Europe and especially in England for telling the truh, so you have to have an air-tight case against Pols to go public in the press in Europe. El Pais is the only Spanish news paper I read on a nightly basis. A BJ from your PR agent is not going to save your political career Rajoy. The Spanish are pretty good at dumping crooks and nwo operators. The pols get rich as they put the squeeze on the 'marks' for the Troika. Germany builds a lot of VWs with Spanish labor and the Germans have done a terrible job managing corruption in Greece, Spain, Italy and Cyprus. Of course Draghi and the London gang at GS, DB, JPM are often the enablers of corruption. Si, de nada, de nada!!  Real Spanish women are extraordinarily beautiful. Just spectacular !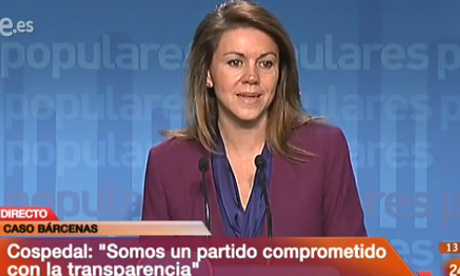 -The Justice Department filed suit to block AB InBev's $20.1 billion deal to buy the rest of Grupo Modelo, saying it would reduce competition.  WSJ. Payback for blocking the TNT merger UPS wanted to do. TNT is a nothing company compared to DHL, and the German Postal service. AB already got Bud!! A deal that should never have been approved. Free trade does not work in fiat regimes. All this MA is the Rothschilds/Rockefeller model for limited competition were literally the Rothschilds/Windsor own Coke and the Rockefeller own Pepsi and engineer the products to kill the masses while having illuminati whores like Taylor Swift, and evil witch, Beyone, another evil witch endorse products that give you diabetes and cancer, or greatly increase your chance. If you're going to drink beer anymore drink real Microbrews and not the global microbrews , often chemically brewed at ABs firms. Make sure you have seen the vats and know what goes into your beer. Bud is all chemistry now is is Becks. The water counts for a lot in Beer as well.
-Get priorities right-Awesome ride!!
-USA Session Economic Release Summary
(BR) Brazil Dec Unemployment Rate: 4.6% v 4.5%e
(RU) Russia Gold & Forex Reserve USD w/e Jan 25th: $530.7B v $530.4B prior
(IS) Israel Dec Unemployment Rate: 6.9% v 6.8% prior
(CL) Chile Dec Unemployment Rate: 6.1%% v 6.0%e
(ZA) South Africa Dec Trade Balance (ZAR):-2.7BB v -2.4Be
(RU) Russia 2012 Annual Real GDP Real Y/Y: 3.4% v 3.6%e
(US) Jan Challenger Job Cuts: 40.4K v 32.6K prior; Y/Y: -24.4% v -22.1% prior
(US) Feb RBC Consumer Outlook: 49.5 v 48.0 prior
(PL) Poland Central Bank (NBP) Jan Inflation Expectations: 2.7% v 2.8%e
(DE) Germany Jan Preliminary Consumer Price Index M/M: -0.5% v -0.4%e; Y/Y: 1.7% v 2.0%e
(DE) Germany Jan Preliminary CPI EU Harmonized M/M: -0.7% v -0.5%e; Y/Y: 1.9% v 2.0%e
(US) Dec Personal Income: 2.6% v 0.8%e; Personal Spending: 0.2% v 0.3%e
(US) Dec PCE Deflator M/M: 0.0% v 0.0%e; Y/Y: 1.3% v 1.4%e
(US) Dec PCE Core M/M: 0.0% v 0.1%e; Y/Y: 1.4% v 1.4%e
(US) Initial Jobless Claims: 368K v 351Ke; Continuing Claims: 3.197M v 3.171Me
(US) Q4 Employment Cost Index: 0.5% v 0.5%e
(CA) Canada Nov Gross Domestic Product M/M: 0.3% v 0.2%e; Y/Y: 1.3% v 1.4%e
(CA) Canada Dec Industrial Product Price M/M: 0.0% v 0.0%e; Raw Materials Price Index M/M: -2.0% v +0.3%e
(US) Jan NAPM-Milwaukee: 51.3 v 52.0 v prior .
(US) Jan Chicago Purchasing Manager: 55.6 v 50.5e
(US) Weekly EIA Natural Gas Inventories -194 bcf v -205 to -210 bce expected
- McCain says there are 'fundamental disagreements' over Hagel's appointment at Senate confirmation hearing.
Anglo-Zionist, political apparatchik, nutter, and terrorist. Anglosaxon-Scottish-Hebrew bloodline. It took a couple of readers a few years before they agreed with me that the man is criminally insane. The British-Israel cultist are running the USA. Good friends with Prince Charles and Jacob Rothschilds. Left his wife and kids to marry a Jewish mafia daughter, a drunk and probably beat his former wife.
-I took some profit on the SPY short, closing out yesterdays short. Still have a large position. Just cost averaging what should be top into the traditional Jan effect rally. Trying to surf the top, and catch the crash down when it comes.
12:01 p.m. EST 01/31/13Major Stock Indexes

12:00 p.m. EST 01/31/13Treasurys

11:51 a.m. EST 01/31/13Futures

12:01 p.m. EST 01/31/13Currencies
-1200 Global Markets
DAX literally sold off in the last minute or so along with the Stoxx. ESM/ECB FAIL!!  What a crooked market. I covered some of my big DAX short to take profit. ESM/ECB, Draghi Criminal Enterprise!!
-Boy that Stephanie Rude, is an crazy, hard, evil satanic witch. What an ugly spirit. What a phony smile. These Crypto Zionists are the worst! I'm praying her evil is brought to light and she is sidelined. She was the American, if you can call her that, equivalent of Blythe Master at UBS and key NWO asset in bringing down the USA financial system as head CDS sales director at UBS.
-1138 European Credit and EU Close
I will roll the EU close into the USA closer ..just some quick thoughts on EU credit markets
Regling's boys are holding the lid on the Italian bonds or the banks themselves with the 1 week 1 billion euro cash infusion. Spains bonds got whacked on the Rajoy and Spanish bribery scandal. No major auctions today in Europe.
I dont bother with the UK auctions as the London money center banks have QE money and control 90+ % of the trades day to day. UK bonds should have taken a major whack on the 8 billion dollar charge, but Englands 20 year housing bubble grows and grows, as people flock to Rothschilds-Prince Charles ahead of whatever those two criminals have planned. Hopefully Putin or the Chinese will nuke London at some point with a first strike. The English people would deserve it along with their bankers for engineering, WW1, WW2, the American Civil War, the Arab Spring, the Vietnam war, the Iraq and Gulf wars, and the murder of Al Quadaffi and the murder of 60 million Christians in Russia and putting Mao in Power.
What has to worry you Brits, a lot is that Iranian , Russian and Chinese intelligence read this blog and you don't have control of Putin, having failed to murder him how many times?.
There is something extraordinary and Satanic about London and the morally dark Cities of Paris, Berlin and NYC are not far behind. The Brits, 'defense' is to 'sell' the USA to China and encourage them to slit our throats as we won't bow to Prince Charles, Rothschilds, Keynes, Darwin, Bertrand Russell, and all the other human demons that England has pawned off on the world.
How can Europe reform England when it is amoral and secular and willing to bomb goat herders across N. Africa and blame 'the Americans' and it has a Hindu running Deutsche bank with no moral like every Hindu I have ever met. Hey you just come back in your next life as fly there, is no ultimate judgement.
Foul people the English, since Brian Haw died, there has not been single voice of morality or dissent in England, as MI6 silences them all. Americans have not a clue on how Ruthless, Juan Carlos, Prince Charles, and Queen Beatrix are, and that they are the real satanic power behind the government. After all Rothschilds serves there every wish, in addition to marrying his kin and tribe into their families.
Faked rigged markets in the USA, the ESM / ECB are even more heavy handed and clumsy than the PPT/FED. Disconnected galore on the tape. DB from -3 pc to near +3 pc in Frankfurt on little more than the banksters/ECB/ESM closing rank on their lead sled dog.DB is more important than the Bundesbank due to the financial liability to the tax payer and their balance sheet. DB=European financial terrorists and crooks.
EU Stoxx 600 down .-49 pc
Bonds
German 10y 1.69-0.021.45%
Italy 10yr 4.25+0.000.06%
 Spain 10yr  5.20+0.24, -4.74%
 U.K. 10yr 2.10-0.02, -0.81%
-Market Watch
What a flurry of data flow this morning. Have to read those 10q and listen to what important CEOs like UPS say. Near complete blackout on the real news by BBN-Reuters-CNBC. Anglo-Zionist censorship of the business news by direction of the banksters who are under a lot of pressure. Don't worry, Jack Lew the Jew is riding herd on the PPT, the banks got a lot of Fed Repo money and the ECB greased the skids of the banks with one week paper to 'defend' their stocks, and then there is good old Hans Regling at the ESM holding DB/DAX up despite german retail sales tanking.
-Barclays Plc (BARC), Royal Bank of Scotland Group Plc (RBS) and Britain's two other biggest banks may have to pay as much as 5 billion pounds ($7.92 billion) to compensate small businesses improperly sold interest-rate derivatives following a probe by the U.K. financial regulator.The lenders, including Lloyds Banking Group Plc (LLOY) and HSBC Holdings Plc (HSBA), have set aside about 740 million pounds to cover the claims. Analysts say the total charges for the industry may be much higher than that after the Financial Services Authority said it found "serious failings" in reviews of product sales. BBN
full story in newslinks, yet another major scandal buried on the back pages.
-Cameron International Corp.'s CAM +3.40% fourth-quarter earnings soared as double-digit sales growth from all segments helped drive the oil-and-gas equipment maker's stronger-than-expected revenue.The company also forecast first-quarter earnings of 70 cents to 75 cents a share and estimated 2013 earnings at $3.70 to $3.95 a share. Analysts surveyed by Thomson Reuters expect 84 cents a share and $4.04, respectively.Cameron's revenue has steadily grown for more than two years as recovering oil-and-gas demand boosts its sales of rig equipment. But litigation, integration and other charges have weighed on its profit growth and margins.Cameron reported a profit of $218.3 million, or 88 cents a share, up from $99.9 million, or 40 cents, a year earlier. Excluding items such as impairment, joint-venture formation and restructuring costs, per-share earnings rose to 95 cents from 77 cents.The company's October projection was for adjusted earnings of 95 cents to 97 cents a share, below consensus estimates at the time.Revenue climbed 19% to $2.43 billion, topping the $2.38 billion forecast from analysts polled by Thomson Reuters.Operating margin improved to 11.3% from 6.2%.Revenue from the drilling and production business jumped 15% to $1.39 billion. The valves and measurement segment posted a 20% increase in revenue. Process and compression-systems sales were up 35%.Orders booked in the fourth quarter rose to $3.4 billion from $1.9 billion a year ago. Backlog climbed 43% to $8.6 billion.14% over the past year. WSJ
-Tapped out Americans-Charge it
MasterCard Inc.'s fourth-quarter profit surged as revenue grew 9.7% from a year earlier, spurred by higher card use during the holiday shopping season.The Purchase, N.Y.-based company, which helps banks and merchants process card transactions, has benefited as consumers have ditched cash and checks in favor of electronic payments. However, the sluggish global economy and regulations targeting transaction fees have pressured MasterCard and competing network Visa Inc. V +1.80% . MasterCard said Thursday its profit increased to $605 million, or $4.86 a share, up from $19 million, or 15 cents a share, a year earlier. Excluding a litigation charge of $495 million taken in the fourth quarter of 2011, MasterCard said its profit increased 18% in the most-recent quarter.Revenue increased to $1.9 billion.The results beat the average estimates of analysts polled by Thomson Reuters, who were expecting earnings of $4.81 a share on revenue of $1.89 billion.
-Dow Chemical
Here is a result all  the media is buying this morning. Last I checked, DOW Chemical was a major global concern. Stock was down as much as 6.5 pc but now it is in the 5 pc loss range.
Dow Chemical Co. (DOW), the largest U.S. chemical maker by sales, reported fourth-quarter earnings that missed analysts' estimates as sales fell in Europe and Chinese growth slowed.The company's net loss widened to $716 million, or 61 cents a share, from $20 million, or 2 cents, a year earlier, Midland, Michigan-based Dow said today in a statement. Profit excluding restructuring costs and other one-time items was 33 cents a share, trailing the 34-cent average of 16 estimates compiled by Bloomberg. Dow fell the most since September 2011. Sales volumes in Western Europe fell 5 percent amid an economic slowdown in the 17-nation euro region. That eroded the benefit of lower raw-material costs in the U.S., where Chairman and Chief Executive Officer Andrew Liveris is investing $4 billion in extra capacity to take advantage of increasing supplies of natural gas liquids."Even with an excellent feedstock advantage, this is a tough environment to grow earnings," Jason Miner, a senior chemicals analyst with Bloomberg Industries in Skillman, New Jersey, said today by phone. "Europe is the worst point, and weak demand for chemicals in China is troubling."Sales fell 1.3 percent to $13.9 billion, exceeding the $13.7 billion average estimate of 12 analysts. Average product prices declined 1 percent in the quarter and sales volumes were unchanged from a year earlier, Dow said. BBN Wire
-Gold
We knew gold would be hit today on the Chicago PMI largely as gold rallied strongly yesterday, shares declined. The banks closed rank on the horrible DB results. I saw Ansu Jain on BBN-TV in London last nite. Evil and arrogance is palpable. He is co-CEO. What a loser and criminal and naked gold short.
-USA Broad Market
-"UPS's growth is constrained by a sluggish global economy and disputes over the U.S. debt ceiling that erode shipping demand and confidence"
UPS CEO S. Davis
-April gold down $14.20 at $1,667.40/oz, hit by Cartel on Bank Cartel /PPT
-947 Major Stock Indexes
-946 Markets rally as Chicago PMI rises to 55.6
-Chuck Hagel is live before Senate now
-FB, -6 %, JDSU +20  %
-Market Watch
9:37 a.m. EST 01/31/13Major Stock Indexes

9:36 a.m. EST 01/31/13Treasurys

9:27 a.m. EST 01/31/13Futures

9:37 a.m. EST 01/31/13Currencies
-936 The Chicago Purchasing Managers index for January is expected to improve slightly but remain in negative territory. Economists surveyed by MarketWatch expect the index to inch higher to 49.8 from 48.9 in December. Any reading below 50 indicates contraction. This would be consistent with the nationwide trend of weak regional factory reports in January. The index is due for release at 945 EDT.
-Betty Liu not happy as adviser give sell across the board in bonds from UST, to FNH to corporate to emerging market, Betty gives him the hook, pdq! No bond bears allowed.
-930 Major Stock Indexes Opening
| | | | |
| --- | --- | --- | --- |
| | Last | Change | % Chg |
| DJIA | 13910.42 | -44.00 | -0.32 |
| Nasdaq | 3142.31 | -11.35 | -0.36 |
| S&P 500 | 1501.96 | -5.88 | -0.39 |
-BBN, Top 10 recs: Elect Arts, sell; Priceline sell on brokers; Time warner cable, down pre market;  Dow Chemical, sell, sales; UPS sell, weak global growth; WMS industry buyout; Dunkin brands, sell; LV Sands, gambling, buy; Blackberry, sell; FB, Sell 1
-Dunkin' Brands Group Inc., the Canton, Mass., parent of Dunkin' Donuts and Baskin-Robbins ice-cream stores, reported that fourth-quarter net income tripled on 4% lower revenue, and it lifted its quarterly dividend 27%. Profit reached $34.3 million, or 32 cents a share, from $11.6 million, or 10 cents, in the year-earlier quarter. The latest adjusted earnings were 34 cents a share. Revenue slipped to $161.7 million from $168.5 million. A survey of analysts by FactSet produced consensus estimates of profit of 33 cents a share on revenue of $170.7 million. For the quarter, U.S. comparable-store sales were up 3.2% at Dunkin' Donuts and 1.5% at Baskin-Robbins. For both chains, overseas comparable-store sales were flat. For 2013, Dunkin estimates that it will earn an adjusted $1.48 to $1.51 a share, up as much as 18% from 2012. FactSet's survey is looking for $1.52. Dunkin' Brands expects 2013 U.S. same store sales up 3% to 4% at Dunkin' Donuts and 1% to 3% at Baskin-Robbins. Separately, the board lifted the quarterly dividend to 19 cents a share from 15 cents, payable Feb. 20 to holders of record Feb. 11. MW
-Futures
Futures Index
Value
% Change
Open
High
Low
Time
Americas Futures
DJIA INDEX FUTURE Mar13
13,837.00
-0.01%
13,830.00
13,844.00
13,818.00
09:06:31
S&P 500 FUTURE Mar13
1,495.40
+0.01%
1,494.60
1,496.20
1,491.50
09:08:57
NASDAQ 100 FUTURE Mar13
2,729.50
-0.23%
2,735.50
2,736.00
2,724.50
09:08:02
-Gold declined in New York on investor sales after the biggest rally in almost three weeks.Futures jumped 1.1 percent yesterday, the most since Jan. 10, on demand for a haven with a shrinking U.S. economy. Growth will bounce back in the current quarter, economists at JPMorgan Chase & Co., Bank of America Corp. and Morgan Stanley say.Gold lacks a convincing catalyst near term to take it convincingly higher and instead remains susceptible to opportunistic selling," Xiao Fu, an analyst at Deutsche Bank AG, said in a report dated today.Gold futures for April delivery dropped 0.3 percent to $1,676.40 an ounce at 7:01 a.m. on the Comex in New York. Prices are up less than 0.1 percent this month, after three months of declines.Platinum futures fell 0.8 percent to $1,675.50 an ounce and are heading for an 8.6 percent gain for January, the biggest monthly advance in a year. Palladium dropped 1.8 percent to $737.75 an ounce, narrowing this month's gain to 4.9 percent. Silver for March delivery declined 0.4 percent to $32.035 an ounce and is up 6 percent for January. BBN
Banking Cartel talking its short book. DB, GS, MS, they are the opportunistic sellers, naked short sellers.
-Symantec Corp.  SYMC  was left playing defense Thursday morning after the New York Times's jaw-dropping account of a sustained, four-month attack on the newspaper's computer systems by China-based hackers offered a less-than-glowing assessment of the software-security firm's antivirus products."Over the course of three months, attackers installed 45 pieces of custom malware," the newspaper said. "The Times – which uses antivirus products made by Symantec – found only one instance in which Symantec identified an attacker's software as malicious and quarantined it, according to Mandiant," the security firm hired by the Times to combat the attacks.A Symantec spokesman offered no comment to the Times NYT +1.24%, saying it was company policy not to comment on its customers – even though in this case the news organization asking for comment was also the customer.Bloggers and tweeters seized on the Symantec angle. Before long, Symantec seemed to lose its reticence about commenting on customers, issuing a news release that suggested any fault likely lay with the end-user rather than the software."Advanced attacks like the ones the New York Times described … underscore how important it is for companies, countries and consumers to make sure they are using the full capability of security solutions," Symantec said, adding that the advanced capabilities in its "endpoint offerings" specifically target sophisticated attacks."Turning on only the signature-based anti-virus components of endpoint solutions alone are not enough in a world that is changing daily from attacks and threats. We encourage customers to be very aggressive in deploying solutions that offer a combined approach to security. Anti-virus software alone is not enough," the company said. MW
Symantec, insecure by desgin!
-Time Warner Cable Inc.'s  fourth-quarter profit fell 9% as the cable television provider saw higher costs and taxes mask improved revenue.The company also raised its quarterly dividend to 65 cents a share from 56 cents.Like its peers, Time Warner Cable's video business faces a soft economy and competition from the likes of Verizon Wireless's FiOS service. As a result, cable distributors are focusing more on expanding their broadband cable and business services units, where profit margins tend to be higher because they don't face the high programming costs associated with the video operations.Time Warner Cable's core video subscriber business lost 129,000 subscribers from the third quarter, while the company acquired 75,000 broadband subscribers. It gained 34,000 voice subscribers.Revenue from residential services, which comprises the biggest chunk of the company's revenue, increased 6.8% to $4.58 billion. Meanwhile, business services revenue jumped 26% to $515 million, while advertising revenue rose 29% to $313 million.The company posted a profit of $513 million, or $1.68 a share, compared with $564 million, or $1.75 a share, a year earlier. Stripping out restructuring costs, some tax impacts and other items, the company saw per-share earnings of $1.57 versus $1.38 a year ago.Revenue increased 9.9% to $5.49 billion.Analysts polled by Thomson Reuters expected a per-share profit of $1.55 a share and revenue of $5.5 billion.Total costs and expenses jumped 8.9. MW
-Another 2H Story
Ericsson  , the world's largest network-equipment maker, Thursday said it expects profitability to improve during the second half of 2013 as its business mix shifts to include a larger share of high-margin sales.Ericsson's profitability has been hit by a larger share of lower-margin radio coverage projects as opposed to more profitable network capacity build-outs. This situation "is expected to gradually shift towards more capacity projects during the second half of 2013," Chief Executive Hans Vestberg said.A large share of revenue from network modernization projects and services has also weighed on Ericsson's margins in recent quarters. The company has said this headwind should start to recede from the end of 2012, and in the fourth quarter that was visible as the company's closely watched gross margin increased to 31.1% from 30.2% a year earlier. Analysts polled by Dow Jones Newswires on average expected Ericsson's gross margin at 30.8%.Ericsson booked a net loss of 6.26 billion Swedish krona ($986.0 million) in the fourth quarter, from a SEK1.49 billion net profit a year earlier and below analysts expectations, weighed by a previously announced SEK8 billion writedown of ST-Ericsson, its loss-making chipmaking joint venture with STMicroelectronics NV (STM).Sales rose 5% to SEK66.94 billion, helped by a 51% on-year rise in North America, where investment in new networks has increased rapidly over recent months.Ericsson repeated that it will assess various options for ST-Ericsson, which has faced a plummeting business making microchips for cheap phones and found it difficult to get traction with smartphone makers.STMicro has said it plans to exit the struggling joint venture, and Ericsson has said it won't buy out its 50% stake, leaving its future in doubt. The two owners have appointed J.P. Morgan to help find a buyer, according to people familiar with the matter."We believe that the modem technology, which we originally contributed to the JV, has a strategic value to the wireless industry," Chief Executive Hans Vestberg said. MW
-PulteGroup Q4 FactSet view net 31c, revenue $1.5B. PulteGroup Q4 revenue $1.57B vs $1.26B . PulteGroup Q4 net 15c vs 4c
-Swedish automotive safety company Autoliv AB, posted a 12% drop in fourth quarter net profit and said it expects sales in the first quarter to be hit by a steep decline in light-vehicle production in Western Europe to levels not seen since the 2008-09 financial crisis.4Q net profit fell to $138.7 million from $158.5 million, as cost increases offset slightly higher sales. Analysts had expected a net profit of $117 million. 4Q net sales rose to $2.05 billion from $2.04 billion, a tad above a $2.03 billion forecast by analysts. 4Q operating profit fell to $174.3 million from $224.1 million. Analysts had expected an operating profit of $179.2 million. The company said it expects organic and consolidated sales to decline by 4% on the year in 1Q. This follows a sharp annual decline in light-vehicle production in Western Europe to levels not seen since the financial crisis in 2008-2009.An operating margin of around 8% is expected in 1Q. For FY 2013, consolidated sales are seen increasing 2%-4%, primarily due to a 1%-3% increase in organic sales, while the operating margin is seen around 9
-Whirlpool reported a profit of $122 million, or $1.52 a share versus a profit of $205 million, or $2.62 a share, a year ago. The latest period included 56 cents in restructuring expenses, 21 cents in charges related to an antitrust resolution and 19 cents in Brazilian tax credits, among other items. The year-earlier period included 64 cents a share in restructuring expenses, and an aggregate of $2.94 a share in benefits, gains and credits. Excluding one-time items, earnings were $2.29 a share versus 32 cents a year earlier.Sales slipped 2.4% to $4.79 billion.Analysts polled by Thomson Reuters had most recently forecast earnings of $2.23 a share on revenue of $4.88 billion.Gross margin widened to 16.9% from 14.5% as input costs dropped 5.2%.Whirlpool said revenue in North America, its largest-selling region, slid roughly 3% to $2.5 billion; however, the region's operating profit was up 15% amid what the company called favorable product price and mix, productivity and cost and capacity-reduction actions.Meanwhile, Latin America sales rose about 1%–or 14% excluding currency translation and Brazilian tax credits. However, the region's profit declined 14%.Europe, the Middle East and Africa's sales decreased 6.4%–or 4% excluding currency impacts. The region swung to an operating profit. Asia sales climbed 1.5%–4% excluding currency impacts–while the operating profit surged to $7 million from $2 million.
-U.S. foreclosure activity last year increased on an annual basis in 57% of the nation's metropolitan areas with a population of 200,000 or more, according to market researcher RealtyTrac. However, foreclosure activity during 2012 decreased from 2010, when foreclosures peaked in most markets, in 85% of the 212 markets tracked in the report."Markets with increasing foreclosure activity in 2012 took the first step in finally purging delayed distress left over from the bursting housing bubble," said RealtyTrac Vice President Daren Blomquist. "Meanwhile, the underlying fundamentals in many of those markets are slowly improving, making it an opportune time to absorb additional foreclosure inventory this year–and that is particularly good news for buyers and investors hungry for more inventory to purchase in those markets."The report found that foreclosure activity last year fell in 12 of the U.S.'s 20 largest metropolitan areas, with the biggest declines in Phoenix, San Francisco and Detroit.Despite double-digit percentage decreases in foreclosure activity in 2012 from the prior year, California cities accounted for the four highest metro foreclosure rates, according to the report. Stockton had the highest rate with 3.98% of housing units, or one in 25, with a foreclosure filing during the year, nearly three times the national average. The Riverside-San Bernardino-Ontario area had the second highest rate at 3.86%, followed by No. 3. Modesto with a 3.82% rate and No. 4 Vallejo-Fairfield with a 3.73% rate. Florida cities made up eight of the 20 highest metro foreclosure rates. Miami had the fifth highest foreclosure rate, with 3.71% of housing units with a foreclosure filing during the year. MW
-Under Armour posted a profit of $50.1 million, or 47 cents a share, up from $32.6 million, or 31 cents a share, a year earlier. Revenue grew 26% to $505.9 million.Analysts surveyed by Thomson Reuters projected a profit of 46 cents a share on revenue of $498 million.Growth in the latest quarter was driven by a 43% increase for footwear, primarily due to strong demand for new running shoes, including the Spine, and this year's baseball cleats. Sales of apparel, the biggest top-line contributor, grew 25%. Accessories sales climbed 16%.Gross margin narrowed to 50.3% from 51.6%, with Under Armour blaming the decline on higher air freight costs and a less favorable mix in sales. Inventory fell 2%.
-Hershey reported a profit of $149.9 million, or 66 cents a share, up from a year-earlier profit of $142.1 million, or 62 cents a share. The latest quarter included charges of $7.9 million related to its ongoing expansion and realignment efforts, compared with $27.7 million a year earlier. Excluding acquisition-related impacts, pension settlement costs and other items, per-share earnings increased to 74 cents from 70 cents.Sales rose 12% to $1.75 billion. Analysts polled by Thomson Reuters recently forecast earnings of 76 cents a share on $1.71 billion in sales.Gross margin widened to 43.1% from 40.3%.
- United Parcel Service Inc. said  it swung to a fourth-quarter loss of $2.78 billion, or $1.83 a share, from a profit of $1.2 billion, or 74 cents a share, in the year-ago period. The delivery service booked a non-cash, mark-to-market charge of $3 billion in the latest quarter related to pension and post-retirement pension plans. Adjusted profit totaled $1.32 a share. UPS said Hurricane Sandy subtracted 5 cents a share from profit. Revenue increased to $14.57 billion from $14.17 billion. Wall Street analysts expected UPS to earn $1.38 a share on sales of $14.48 billion, according to a survey by FactSet. Looking ahead, UPS said it increased its 2013 share repurchase target to $4 billion from $1.5 billion. UPS said it expects 2013 diluted earnings per share to increase 6% to 12% over 2012 adjusted results. Shares of UPS fell 1.6% in premarket trades.  MW
- The number of people who filed new applications for U.S. unemployment benefits climbed 38,000 to a seasonally adjusted 368,000 in the week ended Jan. 26, putting them at a one-month high, according to Labor Department data released Thursday. Economists surveyed by MarketWatch expected claims to climb to 355,000. Initial claims have returned to a level that prevailed through the later stages of 2012 after touching a five-year low earlier this month. Claims are often extremely jumpy in January after the end of the holidays and the start of a new year. Companies let go of temporary hires and some people wait until after the holidays to file claims. Initial claims from two weeks ago were unrevised at 330,000. The average of new claims over the past month, meanwhile, edged up by 250 to 352,000. The four-week average reduces seasonal volatility in the weekly data and is seen as a more accurate barometer of labor-market trends. Also, Labor said continuing claims increased by 22,000 to a seasonally adjusted 3.2 million in the week ended Jan. 19. Continuing claims reflect the number of people already receiving benefits. About 5.9 million people received some kind of state or federal benefit in the week ended Jan. 12, up 255,501 from the prior week. Total claims are reported with a two-week lag. MW
- Personal income outpaced consumer spending in December, the Commerce Department said Thursday. Personal incomes rose a seasonally adjusted 2.6% in December, the fastest pace in eight years. The gain was much higher than economist's forecasts. Real after-tax incomes rose 2.8% in December, the largest increase since May 2008. Economists say higher income is due to one-time dividend distributions and will reverse sharply in January. Consumer spending rose 0.2% in December, in line with expectations. With incomes running faster than spending, the personal savings rate rose to 6.5% of disposable income from 4.1% in November. It was the highest savings rate since May 2009. Inflation was tame. The personal consumption expenditure index, which Federal Reserve officials say is a more accurate gauge of inflation than the better-known consumer price index, was flat on the month. In the past year, the PCE price index has risen 1.3%, well below the Fed's target of 2%. MW
- Ireland think tank ESRI cuts 2013 GDP forecast to 1.3% from 2.1% prior, 2014 GDP forecast +2.3% . Pressure on 2013 budget bailout target. f.press
-  The potential political fallout from the Monte Paschi derivatives scandal has made a split election result more likely – DT- -AEP
-  BoE's Weale: Nominal GDP target would have more disadvantages than advantages, interest rate commitments may work sometimes; Doubt that QE is as effective as the BOE has claimed. DT
- China Iron and Steel Agency (CISA): steel overcapacity likely to stay unchanged, steel mill profits -98% y/y to CNY1.6B
- ECB member Constancio (Portugal) stated that the legal framework for bank supervisor was robust but must must ensure legacy asset fallout was borne by banks and countries first. Banking resolution should use minimum of public money possible.
- (EU) European Banking Authority (EBA) Chairman Enria stated that it was considering new stress tests in banking sector but had no decision on when
- German Parliamentary member: ECB is concerned that any instability in Cyprus banking sector could impact Greece – german press
- EU's Barnier: Not out of crisis at this time but over peak of financial crisis
- EU's Ashton: Confident of meeting with Iran soon
- Poland Dep Labor Min stated that Jan Unemployment Rate was seen at 14.0% (Note Dec came in at 13.4%) 
- Spain PM Rajoy's spokesperson refuted press report that PM Rajoy has undeclared income as reported in El Pais.
- Ireland High Court rejected claim against promissory bank note
- Germany HDE Retail Association saw 1% retail sales rise in 2013 in nominal terms
- Russia Agricultural Min Fedorov commented that the Govt should lower grain import duty from the current 5% level. He also reiterated that its 2013-14 grain harvest at 95M tons with exports of at least 15M
- Asian Development Bank (ADB) chief Kuroda commented that Asia could grow 6.5-6.6% in 2013. He noted that growth in US and Europe remained elusive and was cautiously optimistic that Asia would lead global growth. China might grow slightly over 8% and India should see 6.5% in its current fiscal year
- S&P: Steps taken by India govt are positive, but still not comfortable enough to change India's rating outlook to stable from negative
- Iran stated that it sought to increase speed of its uranium enrichment program
-European Session, Economic Release Summary
(DE) Germany Dec Retail Sales M/M: -1.7% v -0.1%e; Y/Y: -4.7% v -1.5%e
(UK) Jan Nationwide House Prices M/M: 0.5% v 0.2%e; Y/Y: 0.0% v -0.3%e
(DE) Germany Dec ILO Employment: 41.65M v 41.55M prior; Unemployment rate: 5.3% v 5.3% prior
(FI) Finland Nov Final Trade Balance: €180M v €210M prelim
- (TH) Thailand Dec Current Account: +730M v -$700Me; Total Trade Balance: $283M v $627M prior; Overall Trade Balance: $0.8B v $1.2B prior
(TH) Thailand Dec Business Sentiment Index: 50.6 v 52.0 prior
(FR) France Dec Producer Prices M/M: -0.3% v -0.1%e; Y/Y: 1.6% v 2.0%e
(FR) France Dec Consumer Spending M/M: 0.0% v 0.1%e; Y/Y: -0.1% v +0.1%e
(HU) M/M: Hungary Dec Producer Prices M/M: +0.5% v -0.7% prior; Y/Y: -1.8% v -2.0%
(DK) Denmark Dec Unemployment Rate: 4.8% v 4.9%e; Gross Unemployment Rate: 6.2% v 6.3%e
(TR) Turkey Dec Trade Balance: -$7.2B v -$9.5Be
-(ES) Spain Jan Preliminary Consumer Price Index Y/Y: 2.6% v 3.0%e; CPI EU Harmonized Y/Y: 2.8% v 3.1%e
(EU) ECB: €3.01B borrowed in overnight loan facility vs. €4.0M prior; €165.9B parked in deposit facility vs. €208.1B prior
(HK) Hong Kong Dec Govt Monthly Budget Balance (HKD): 51.7B v 24.8B prior
(HK) Hong Kong Dec Retail Sales Value Y/Y: 8.8% v 7.6%e; Retail Sales Volume Y/Y: 8.1% v 6.5%e
(DE) Germany Jan Unemployment Change: -16K v +8.0Ke; Unemployment Rate: 6.8% v 6.9%e
(NO) Norway Dec Retail Sales Volume M/M: 0.2% v 0.1%e; Y/Y: -1.6% v 2.4% prior
(IC) Iceland Dec Final Trade Balance (ISK): 3.5B v 5.0B prelim
(IT) Italy Dec PPI M/M: -0.2% v -0.1%e; Y/Y: 2.0% v 2.0%e
(CZ) Czech Dec Money Supply Y/Y: 4.5% v 5.0% prior
(NO) Norway Dec Credit Indicator Growth Y/Y: 6.5% v 6.9%e
(HK) Hong Kong Dec M3 Money Supply Y/Y: 12.1% v 10.9% prior
(ES) Spain Nov Current Account: €1.8B v €0.9B prior
(ZA) South Africa Dec PPI M/M: -0.1% v +0.2%e; Y/Y: 5.2% v 5.5%e
(EU) Euro Area Q3 house Prices: -0.7% q/q, -2.5% y/y
(MA) Malaysia Dec M3 Money Supply y/y: 8.8% v 10.7% prior
(GR) Greece Nov Retail Sales Volume Y/Y: -16.8% v -18.1% prior
(IN) India Apr-Dec Budget Balance (INR) -4.05T; at 78.8% of FY13 target of INR5.14T
(MA) Malaysia Central Bank leaves Overnight Rate unchanged at 3.00%. as expected
-821 Europe
-252 See you in the USA trading morning. Europe is off to lousy start with the Rajoy/bribery scandal, Lousy Earnings from DB and RDS, and German Retail sales falling off the edge of the cliff, and the on- going Draghi, BOI/ECB/MPS crime/scandal. Time to turn my newsbot and let it gather and sort the news for me while I repose. Good morning Eurotrash (Lond0n)! We are not going to forget the B787 sabotage job by your leaders nor tolerate anymore trash talking about Americans. Enjoy your Rothschilds,  Enjoy your Kings and Queens ,we dont!!
-Prosecutors are investigating the former management of Italy's troubled Monte Paschi bank for bribery and fraud. Italian press
-MONTE PASCHI €0.2383 -1.57%
-Al Gore And Prince Charles Madness
US pension fund eyes selling oil holdings . Seattle investor under pressure to divest over climate change. FT
-Envelopes of Cash: Corruption Charges Put Madrid on Defensive
As long as we are talking about Eurotrash.
El Pais has published damaging information that Spanish PM Mariano Rajoy received €25,200/year in undeclared income between 1997-2008. In Spanish.
More in English..
http://www.spiegel.de/international/europe/corruption-charges-have-spanish-prime-minister-rajoy-on-the-defensive-a-880244.html
-Americans Rock as Eurotrash Watch!!
-Canada's NEB rejects Transcanda pipeline route
The National Energy Board has rejected a 97-kilometre natural gas pipeline proposed by a subsidiary of TransCanada Corp. (TSX:TRP) in northeastern British Columbia because it wasn't convinced the project would be economically feasible.The NEB said in a release Wednesday it won't recommend that Ottawa approve the Komie North section of the Horn River Mainline extension, 110 kilometres north of Fort Nelson, B.C.The energy watchdog said it determined the toll treatment — how customers are charged for shipping their gas through the pipe — was "inappropriate."The board said Nova Gas Transmission Ltd. did not provide any alternatives for it to consider."Given the board's conclusion with respect to the toll treatment for the Komie North section, the board was not persuaded that the Komie North section was economically feasible," the NEB said in a release. Cape Breton Post
-0225 Asia, after China /Japan Close
The Nikkei rallied into the close to finish up .22 pc, to close at 11138.66, as did the Shanghai composite, which finished up .12 pc, and closed at 2385.42
-UK house prices rose by 0.5% in January, the Nationwide building society says
-The New York Times said it had fallen victim to hackers possibly connected to China's military, linking the attacks to its expose of the vast wealth amassed by a top leader's family. The hackers have over the past four months infiltrated computer systems and snatched staff passwords, and their probing has been particularly focused on the emails of Shanghai bureau chief David Barboza, the newspaper said. According to a Barboza story published on October 25, close relatives of Chinese Premier Wen Jiabao have made billions of dollars in business dealings. AFP
-VW Passat Plant is going to halt work for 4 days in Germay due to weak demand. Don't they listen to Von Rompuy?
- Deutsche Bank 4Q Net Loss EUR 2.17B; Took EUR2.9B In Charges, Impairments In 4Q
Down 3 pc in pre-markets after results
-RDS (Shell) - Q4 adjusted profit $5.6 billion. Analysts were expecting $6.2 billion.
-209 German Retail Sales (Dec) Y/Y -4.7% vs. Exp. -1.5% (Prev. -0.9%, Rev. to -0.6%). German Retail Sales (Dec) M/M -1.7% vs. Exp. -0.1% (Prev. 1.2%, Rev. to 0.6%)
-Honda Motor , Japan's third- largest automaker, lowered its full-year profit forecast after Japan's government incentives ended and sales in China tumbled as a territorial dispute triggered demonstrations and deterred buyers.Net income will likely be 370 billion yen ($4.1 billion) in the 12 months ending March 31, compared with its previous estimate for 375 billion. Honda maintained its projections for operating profit and revenue
-Beijing Air
-0150 Asia
Asian markets were broadly lower in afternoon trading.
The Nikkei was down in profit taking in the early session, on the horrid USA GDP number of -.1 pc for Q4,  but is rally back towards the Green line on the backs of the BOJ Deputy saying more stimulus would be provided if necessary. Japan's Dec. Industrial production was up 2.5 pc, but below expectations for a 4+ pc increase. A government report showed the economy was gradually getting better and Japan's PMI printed at 47.7, higher than the prior figure of 45, but still lower than the key 50 mark . The Y /D was turned back from the 91 mark, but started to rise again going into the afternoon session. The Nikkei was down as much as 100 pts in the early session. Japan's Telcom and network providers are forming a consortium of fifty firms to promote the use of WIFI. Abe's Government and China are talking about possible bilateral summit to resolve the disputed Islands.
China had no economic releases in today's sessions, and various papers ascribe China's bullish market to retail investors and traders reentering the market. The Shanghai composite is close to the golden cross. Sentiment is firm that China has bottomed and that Asia is experiencing broad based growth outside of China independent of Europe and the USA and trade among Asian nations increases, and as Asians switch from being purely savers and investors to  some limited consumption. Today was profit taking on the backs of the USA GDP data. The Hang Seng was down .45 % but the Shanghai Composite was down only .02 pc. China remains buoyant ahead of their New Year season but may end up having to ban fireworks due to the pollution, not that you could see them much at current levels. In general Chinese earnings have been good as powerhouse Lenovo showed investors. Lenovo is projecting 12 pc revenue growth in FY13.
South Korea and the Phillipines are considering capital controls to limit further appreciation in their currencies. South Korea's Kospi was down -.34. South Korea was celebrating joining the Asian space race and contrasting their successful program with North Korea's largely failed program. Korea reported the satellite payload was functioning properly. President Lee convened an emergency meeting over the North Korea security situation. Reports of cannibalism and mass starvation have surfaced in the press , in addition North Korea has been humiliated by having Google Earth expose its Prison Gualag system. Without Chinese aid, we could certainly possibly see North Korea's communist regime fall in the near future, under the new dear leader.
In Australia the ASX was down .37 pc, and S&P warned of a mining driven slowdown. Various mining journals and papers have reported it is extremely difficult to raise capital in Australia for miners. In New Zealand the NZX was up .12 pc. The RBNZ left cash target rate unchanged as expected. The RBNZ sees economic growth recovering domestically and globally, and is monitoring against inflation in property market.
Taiwan and the Phillipines had solid GDP reports, with 3.4 pc and 1.5 pc , respectively, Q/Q,  growth rates. Singapore Strait Times was only down slightly as its unemployment came in lower than expected at 1.8 pc.
In commodity markets, Brent breached the $115 mark and gold and silver were flat in Asian trading.
Equity futures were down .2-.3 pc for Europe and down .2 to .05 pc for the USA in Asian trading.
Asia Economic Release Summary
(NZ) RESERVE BANK OF NEW ZEALAND (RBNZ) LEAVES OFFICIAL CASH RATE UNCHANGED AT 2.50% (AS EXPECTED)
(NZ) NEW ZEALAND DEC M3 MONEY SUPPLY: 6.0% V 5.5% PRIOR
(AU) AUSTRALIA DEC PRIVATE SECTOR CREDIT M/M: 0.4% V 0.2%E; Y/Y: 3.6%V 3.4%E
(AU) AUSTRALIA Q4 EXPORT PRICE INDEX Q/Q: -2.4% V -1.5%E; IMPORT PRICE INDEX Q/Q: 0.3% V 0.4%E
(AU) AUSTRALIA DEC HIA NEW HOME SALES M/M: 6.2% V 3.0% PRIOR (8-month high)
(JP) JAPAN DEC ANNUALIZED HOUSING STARTS: 880K V 895KE; Y/Y: 10.0% V 13.5%E; CONSTRUCTION ORDERS Y/Y: +4.8% V -2.1% PRIOR (first rise in three months)
(JP) JAPAN DEC VEHICLE PRODUCTION Y/Y: -17.2% V -8.4% PRIOR
(JP) JAPAN DEC LABOR CASH EARNINGS Y/Y: -1.4% V -0.8% PRIOR (5-month low)
(JP) JAPAN DEC LOANS & DISCOUNTS CORP M/M: 1.0% V 0.4% PRIOR
(JP) JAPAN DEC PRELIM INDUSTRIAL PRODUCTION M/M: 2.5% V 4.1%E; Y/Y: -7.8% V -5.6%E
(JP) JAPAN JAN MARKIT/JMMA MANUFACTURING PMI: 47.7 V 45.0 PRIOR (first rise in four months)
(SG) SINGAPORE DEC CREDIT CARD BAD DEBTS (S$): 19.1M V 20.0M PRIOR; BILLINGS: 3.69B V 3.41B PRIOR
(SG) SINGAPORE Q4 PRELIM UNEMPLOYMENT RATE: 1.8% V 1.9%E
(SG) SINGAPORE DEC MONEY SUPPLY M1 Y/Y: 9.0% V 5.3% PRIOR; M2: 7.2% V 6.2% PRIOR; BANK LOANS & ADVANCES Y/Y:16.7% V 15.9% PRIOR
(PH) PHILIPPINES Q4 GDP Q/Q: 1.5% V 1.2%E; Y/Y: 6.8% V 6.3%; 2012 GDP Y/Y: 6.6% V 6.4%E
(TW) TAIWAN Q4 PRELIM GDP Q/Q: 3.4% V 3.0%E
(UK) UK GFK DEC CONSUMER CONFIDENCE: -26 V -28E
Futures
Futures Index
Value
% Change
Open
High
Low
Time
Americas Futures
DJIA INDEX FUTURE Mar13
13,834.00
-0.03%
13,830.00
13,841.00
13,824.00
00:42:28
S&P 500 FUTURE Mar13
1,494.40
-0.06%
1,494.60
1,496.20
1,493.60
01:30:06
NASDAQ 100 FUTURE Mar13
2,731.50
-0.16%
2,735.50
2,736.00
2,730.50
01:26:18
| | | | | | | |
| --- | --- | --- | --- | --- | --- | --- |
| FTSE 100 IDX FUT Mar13 | 6,266.50 | -0.23% | 6,273.50 | 6,275.50 | 6,263.50 | 01:22:18 |
Equities
-London-traded Brent crude for March   broke through the $115 mark, adding 16 cents, or 0.1%, to sit at $115.06 a barrel.
Bonds
Japan 10yr 0.76-0.04, 4.43%
U.S. 10yr 1.99-0.00, 0.12%
CDS
- BOJ , De. Gov.  Yamaguchi . BOJ could add further stimulus if warranted by economic and price conditions. Speech in Nagasaki this morning
-S&P Warns on Aussie slow down due to mining investment overhang
-In December, Iranian crude oil exports hit their highest level since the EU imposed sanctions on the country's petrol trade last July, analysts and shipping sources said. The demand was boosted by China, the top buyer of Iranian oil, as well as India and Japan. The July sanctions, which aimed to deter Iran's disputed nuclear program, nearly halved the country's oil exports in 2012, leading to billions of dollars of lost revenue and a plunge in value in the Iranian currency. The current spike in exports has not quite reached pre-sanctions levels, but Iran is now buying tankers from China in anticipation of further growth in its oil trade. RT
-Bank of Korea: Inflation pressure from the cost-side is expected to rise this year as global grain prices that have risen since the second half of last year will gradually be reflected in the domestic prices.Agricultural prices are unstable after the cold winter. Public fees are also set to rise."The BOK  said consumer inflation will accelerate to 2.5% this year from 2.2% in 2012. It expects inflation to be at 2.8% next year.
-The Beijing municipal government may introduce a real estate tax as early as the first half of this year, the China Times reported Thursday, citing an unnamed person close to the Beijing Local Taxation Bureau.The tax will be levied on owners of houses with a floor space exceeding 24 square meters per family member, the person said, without disclosing the rate.The municipal government has been preparing to introduce the tax, and conditions are mature for a trial, the person said.Shanghai levies a tax of 0.4% to 0.6% on second and subsequent houses with floor spaces exceeding 60 square meters per person.Chongqing levies a tax of 0.5% to 1.2% on houses exceeding a certain value.Other municipal governments are widely expected to introduce real estate taxes this year. Many such governments have limited finances, giving added importance to the additional revenue, officials have said.The central government in early 2010 began introducing measures to stop property prices rising too quickly. Developers and investors regard some measures as effective, but say the taxes in Shanghai and Chongqing have had little impact.
-Japan's December  2.5 percent rise in production was below the median market forecast for a 4.5 percent gain and followed a 1.4 percent decline in November, data from the Ministry of Economy, Trade and Industry showed on Thursday.
-Ma Tieying, an economist at DBS Group Holdings Ltd. in Singapore. : China's economy has bottomed out and it was the key driver for Taiwan's growth in the fourth quarter, as exports recovered,"
-Lenovo Group Ltd., China, the world's second-biggest maker of personal computers, reported a 34 percent jump in third-quarter profit after increasing its market share and boosting smartphone sales. Net income climbed to $204.9 million in the three months ended Dec. 31, from $153.5 million a year earlier, the company said in a statement yesterday. Excluding a $20 million one-time gain, the figure was in line with analysts' estimates. Sales climbed 12 percent to $9.36 billion.
-USA After Hours
Qualcom and Facebook beat, and QCOM raises its outlook
FB: Reports Q4 $0.17 v $0.15e, R$1.59B v $1.53Be
QCOM: Reports Q1 $1.26 v $1.12e, R$6.0B v $5.87Be; raises outlook
EA: Reports Q3 $0.57 v $0.56e, R$1.18B v $1.29Be
COP: Reports Q4 $1.43 adj v $1.41e, R$16.4B v $12.0Be
-Geopolitical News
| | |
| --- | --- |
| | Updated January 30, 2013 – 11:33 PM EST |
-Meditation for the Day
John 6, KJV
35 And Jesus said unto them, I am the bread of life: he that cometh to me shall never hunger; and he that believeth on me shall never thirst.
-Welcome Back
In Europe, Germany reports retail sales for December and unemployment and preliminary inflation for January. France may say consumer spending rose 0.2 percent in December from a month earlier, unchanged from November's pace.. U.S. consumer spending probably rose at a slower pace in December than in November. In the USA we have the weekly jobless numbers, personal spending and income, the all important Chicago PMI, the core PCE and employment costs and BBNS, worker sentiment numbers. Late in the evening we have China's PMI.
===================================================
NEWSLINKS 
-Qualcomm Predicts Profit, Sales That Exceed Estimates
http://www.bloomberg.com/news/2013-01-30/qualcomm-predicts-profit-sales-that-exceed-analysts-estimates.html
-Deutsche Bank Beats Capital Goal as Jain Shrugs Off Loss
http://www.bloomberg.com/news/2013-01-31/deutsche-bank-posts-loss-as-costs-outweigh-trading-gains.html
-Barclays/RBS to pay Billions  over crooked Derivative Sales 
http://www.bloomberg.com/news/2013-01-31/barclays-rbs-to-pay-businesses-over-improper-derivative-sales.html
-UPS 2013 Forecast Trails Estimates Amid Sluggish Economy
http://www.bloomberg.com/news/2013-01-31/ups-2013-forecast-trails-analysts-estimates-on-sluggish-economy.html
-CA luxury Home Prices Boom
http://www.latimes.com/business/realestate/la-fi-million-dollar-homes-20130131,0,5063637.story
-European Stocks Decline as German Bonds Gain; Metals Rise
http://www.bloomberg.com/news/2013-01-31/asian-stocks-drop-from-17-month-high-metals-slide-won-weakens.html
-The Fed isn't worried about the GDP drop, and three other takeaways from the FOMC
http://www.washingtonpost.com/blogs/wonkblog/wp/2013/01/30/the-fed-isnt-worried-about-the-gdp-drop-and-three-other-takeaways-from-the-fomc/
-Most Chinese Stocks Fall as Developers Slump; Utilities Advance
http://www.bloomberg.com/news/2013-01-31/china-stock-futures-signal-gains-for-equities-at-8-month-high.html
-Exclusive: Catalonia complains to Brussels about unfair treatment by Spain
http://www.reuters.com/article/2013/01/31/us-spain-deficit-idUSBRE90U0FV20130131
-Brazil's Unemployment Rate Dropped to a Record in December
http://www.bloomberg.com/news/2013-01-31/brazil-s-unemployment-rate-dropped-to-a-record-in-december-1-.html
-German Unemployment Unexpectedly Declined in January
http://www.bloomberg.com/news/2013-01-31/german-unemployment-unexpectedly-declined-in-january.html
-NYT Hacker Attack
http://www.nytimes.com/2013/01/31/technology/chinese-hackers-infiltrate-new-york-times-computers.html?ref=business&_r=0
-Feds Decide to Cut Remaining Cod Fishery in NE, using bogus data to do so.
The long arm of Prince Charles demanding the Cod be preserved for the Royals alone. More Watermelon, Cargo Junk Science as RF called it. Fish don't disappear in one season, they range widely based on water temperatures, food, and other factors.
http://www.nytimes.com/2013/01/31/us/officials-back-deep-cuts-in-atlantic-cod-harvest-to-save-industry.html?hp
-Italy Risks Political Crisis on MPS Scandal -AEP
http://www.telegraph.co.uk/finance/newsbysector/banksandfinance/9838312/Italy-risks-political-crisis-as-MPS-bank-scandal-turns-explosive.html
-Deutsche Bank Has 2.17 Billion Euros Loss on Costs
http://www.bloomberg.com/news/2013-01-31/deutsche-bank-posts-loss-as-costs-outweigh-trading-gains.html
-The New York Times says it has fallen victim to hackers possibly connected to China's military
-Spending Cuts Including to Defense Seen to Start in March
http://www.bloomberg.com/news/2013-01-30/automatic-u-s-budget-cuts-more-likely-as-stances-harden.html
-Aussie Miners Capital Starved and Desperate
http://www.mining.com/australian-miners-could-be-starved-of-funds-35396/?utm_source=twitterfeed&utm_medium=twitter
-Boeing Japan suppliers at risk as 787 doubles parts share
-How China's Huawei Became a Mobile Phone Giant
http://www.marketwatch.com/story/how-chinas-huawei-became-a-mobile-phone-giant-2013-01-30
-Japan factory output up, firms expect recovery
http://www.reuters.com/article/2013/01/31/us-japan-economy-output-idUSBRE90U00220130131
-Asia Leads Global Recovery After Unexpected U.S. Slip: Economy
http://www.bloomberg.com/news/2013-01-31/taiwan-s-economy-expanded-more-than-estimated-in-fourth-quarter.html
-Philippines Joins Korea in Weighing Inflow Curbs: Southeast Asia
http://www.bloomberg.com/news/2013-01-30/philippines-weighs-measures-to-curb-inflow-risk-southeast-asia.html
-Boeing Moves Ahead on New 787 Versions as Grounding Drags
http://www.bloomberg.com/news/2013-01-30/boeing-profit-view-matches-estimates-with-no-drag-seen-from-787.html
-FED Maintains Existing QE4 program
http://www.bloomberg.com/news/2013-01-30/fed-maintains-85-billion-pace-of-purchases-as-growth-pauses.html