Headliners 
-APPL Disappoints on Outlook
-Obama to bypass Congress on Rothschilds/Windsors Global Warming Scam with Executive Orders
-IMF cuts global forecast to 3.5 pc, and Says Eurozone will contract -.2 pc in 2013 from their .2 pc growth forecast
-USA Debt Ceiling Extension Seen Moving Swiftly through Congress/White House
-GOOG Crushed the Market, APPL After the Bell Today
-USA firm to Pioneer Mining Precious Metals on Asteroids
-Spain Recession Deepens
-Russia Says confident new nuclear talks with Iran will be held
-Bundesbank Hard Money Line /Weidmann Remain Under Attack By London
-WEF Kicks off in Davos
-Siemens Net falls -12 % y/y, no tailwinds for growth in 2013
-Zionist Crime Family Boss Senator Jay Rockefeller to Inspect Boeing B787 Batteries Himself (he is a history major)
-Zionist Clown  David Cameron in Pathetic Bluff Promises UK Referendum on leaving EU by 2017 (if he is elected again) in a  simply pathetic bluff ahead of  his Keynote, 'my way or the Highway' speech to the Germans today. 

-According to Exit Polls Beelzebub Won the Israeli Election
————————————————————————-
Commentary
-USA Closer
The tape was pretty ebullient today as the SP got within a hair of 1500. The rail guys were leading the charge by chanting "2h2013, 2h, 2h "even as their shipments and EPS declined Y/Y. The PPT loves to run the DJT stocks. After APPL and its moderate global growth outlook, I doubt the PPT will be able to prop the market up tomorrow. But the tape is run by programmers so never say never. I shorted the SPY in the after hours market right before the Close as a hedge on APPL.
USA markets were goosed not only by the FED/PPT, but by more deficit spending for the next three months as the U.S. House voted to temporarily suspend the nation's borrowing limit, removing the debt ceiling for now as a tool for seeking deeper spending cuts. The measure, passed 285-144, lifts the government's $16.4 trillion borrowing limit until May 19. It goes to the Senate, where Majority Leader Harry Reid said lawmakers will pass the measure unchanged and send it to President Barack Obama  who said he would sign it. Ryan's and McConnell's claims they would get some deficit reductions later rang really hollow. This is the weakest and most corrupt Republican Congress. It makes you long for the Newt to slither back.
Gold did its  usual thing as the dollar was rallied and gold was pounded by the PPT to thwart traders who might have thought more deficit spending was good for gold.
Given Obama is trying to foment a civil war, or rather England is again, just like the last Civil war, and that large Deficits and QE last year created no jobs and Obama is in secret pursing yet more free trade agreements which will put the USA at distinct disadvantage to currency rigging Asian nations who don't even give 2 minute toilet breaks to their female workers, the USE has nothing to run on in 2013.  why would anyone be bullish on 2013 in the USE. Even Boeings batteries are being inspected by Crown Loyalist Jay Rockefeller who has looked for years for ways to gut Boeing. Catepillar appears to have been snookered by their Chinese partners. Only in technology does the USA have winning front but we see the Crown carefully directing GM and CSCO to send all of that research to China and Boeing being punished for bringing it back home.
England is a formidable and satanic entity and with their MI6 agent Obama fooling the weak minded feminist and with a very large and tight all black spy network in place to match the Mossad, Obama has formidable soft power, with a hatred for 'guns and bibles', that is freedom and morality, which markets are based upon. Adding to Obama's soft power, is Justice Roberts and his 'George Michael' thing. The English/Anglosaxon love for Sodomy and Masonry really makes Anglosaxon leaders in the USA complete puppets.
If USA markets move up this year, it will be as Prince Charles and his privy council fear repercussions for themselves for fomenting a USA civil war or world war and if Bernanke finally does take the USA FED balance sheet from 3 trillion to 4 trillion.
-Thank goodness for computerized trading and selling. I had a stop at 505 filled not far from that. Glad I took some profit ahead of earnings. Programmed trading is okay as long as it is not abused. I could not do the ZGR without it.
- Apple Inc. saw its shares tumble more than 5% in after-hours trades on Wednesday following its first fiscal quarter earnings report. While iPhone sales were at the low end of estimates for the December period, Apple's AAPL -6.22%revenue guidance for the March quarter also fell below estimates. The company predicted a revenue range of $41 billion to $43 billion, while analysts were expecting $45.6 billion, according to FactSet. The company also did not give an EPS forecast for the period, breaking with past practices. Its gross margin forecast had a mid-point of 38%, which will disappoint investors hoping the company could return to its normal level above 40%. MW
-No matter what, APPL is a sell now. Its a value stock but no momentum guys will own this. I dumped my stock in the after hours via a stop loss. I did not lose any money but did not make any either. Looks like Mo money is moving into Netflix and GOOG. IBM is a sell imo. Tough picking in the Tech majors. Basically if you grow the top line but dont bring more to the bottom line, you're a "C'  CEO. AAPL had forever to  roll the iphone out. Cook needs to shake things up at APPL, not 'consolidate'. I should have gone flat on this thing into the close, but was too busy with the report.  The Devils of Davos stole my time an trade from me. Oh well I made good money trading this dog, time to move on. Im in Dell for the buyout. A stock has mo, or it does not. APPL is half full at least for the next six months.
-APPL 8K Report
47.8 Million iPhones Sold; 22.9 Million iPads Sold
CUPERTINO, California—January 23, 2013—Apple ® today announced financial results for its 13-week fiscal 2013 first quarter ended December 29, 2012. The Company posted record quarterly revenue of $54.5 billion and record quarterly net profit of $13.1 billion, or $13.81 per diluted share. These results compare to revenue of $46.3 billion and net profit of $13.1 billion, or $13.87 per diluted share, in the 14-week year-ago quarter. Gross margin was 38.6 percent compared to 44.7 percent in the year-ago quarter. International sales accounted for 61 percent of the quarter's revenue.
Average weekly revenue was $4.2 billion in the quarter compared to $3.3 billion in the year-ago quarter.
The Company sold a record 47.8 million iPhones in the quarter, compared to 37 million in the year-ago quarter. Apple also sold a record 22.9 million iPads during the quarter, compared to 15.4 million in the year-ago quarter. The Company sold 4.1 million Macs, compared to 5.2 million in the year-ago quarter. Apple sold 12.7 million iPods in the quarter, compared to 15.4 million in the year-ago quarter.
Apple's Board of Directors has declared a cash dividend of $2.65 per share of the Company's common stock. The dividend is payable on February 14, 2013, to shareholders of record as of the close of business on February 11, 2013.
"We're thrilled with record revenue of over $54 billion and sales of over 75 million iOS devices in a single quarter," said Tim Cook, Apple's CEO. "We're very confident in our product pipeline as we continue to focus on innovation and making the best products in the world."
"We're pleased to have generated over $23 billion in cash flow from operations during the quarter," said Peter Oppenheimer, Apple's CFO. "We established new all-time quarterly records for iPhone and iPad sales, significantly broadened our ecosystem, and generated Apple's highest quarterly revenue ever."
Apple is providing the following guidance for its fiscal 2013 second quarter:
| | | |
| --- | --- | --- |
| • | | revenue between $41 billion and $43 billion |
| | | |
| --- | --- | --- |
| • | | gross margin between 37.5 percent and 38.5 percent |
| | | |
| --- | --- | --- |
| • | | operating expenses between $3.8 billion and $3.9 billion |
| | | |
| --- | --- | --- |
| • | | other income/(expense) of $350 million |
http://investor.apple.com/secfiling.cfm?filingID=1193125-13-20783&CIK=320193
-Netflix Inc. (NFLX), the world's largest online-video service, gained 2.05 million new U.S. Internet subscribers in the fourth quarter, exceeding its forecast. The shares surged.Netflix closed 2012 with 27.2 million U.S. online customers, according to a website statement today. In October, the Los Gatos, California-based company predicted fourth-quarter growth of 1.3 million to 2 million domestic streaming customers, and said it could finish the year with as many as 27.1 million.Chairman and Chief Executive Officer Reed Hastings, who signed Walt Disney Co. (DIS) to an exclusive domestic streaming contract for films starting in 2016, is counting on profitable U.S. online and mail-order DVD businesses to counter losses from international expansion. Some analysts have questioned the strategy as the U.S. market matures and it becomes harder to sign up new customers. Of 37 analysts who follow Netflix, six recommend the stock, 21 rate it hold and 10 say sell.This quarter, Netflix forecasts sales of as much as $1.03 billion, compared with analysts'projections of $969.2 million. Results may range from break even to a profit of $14 million, or as much as 23 cents a share. Analysts estimate a loss of 7 cents. The company expects to add as many as 2 million domestic streaming customers this quarter.Netflix surged 22 percent to $125.75 in extended trading. The shares rose 5.6 percent to $103.26 at the close in New York, their highest in more than a year. BBN
-AAPL
Apple shares extend losses after hours, fall 5.1%
Apple sees Q2 rev of $41 bln-$43 bln
Apple sold 47.8 mln iPhones in Q1
Apple shares fall 3.5% following Q1 results
Apple Q1 revenue $54.45 bln vs $46.33 bln
Apple Q1 profit $13.81 a share vs $13.87 a share
-Davos Summary
Public Meeting , Davos Key Note and Theme was IMF Lagarde's Resilient Dynamism as Europe (Windsors/Rothschilds) grab ahold of USA Taxpayer and Asian money and direct it to very wealthy Europe. The Speech which I scanned was complete NWO propaganda.
http://www.imf.org/external/np/speeches/2013/012313.htm
9am CET (8am GMT): A debate on the Global Financial Context, including Jamie Dimon, Tidjane Thiam, and Axel Weber
11am CET: A one-to-one session with Sir Martin Sorrell
11.45am CET: A special address by Russian prime minister Dmitriv Medvedev
2pm CET: A debate on Derisking Africa, with Louise Arbour, Goodluck Jonathan, Graham Mackay, Sunil Bharti Mittal and Jacob Zuma
3.45pm CET: China 20:20, Vision meets reality
5pm CET: A one-to-one session with Larry Summers
5.30pm CET: Mario Monti speaks on 'leading against the ods'
6.10pm CET: Christine Lagarde discusses Resilient Dynamism
 Cameron tossed water all over the Davos Parade as he was late again for his Speech from BBN-London headquarters and started it just as Davos was being kicked off which upsets the media to no end. A weird place for his Speech sure, but 'very secure' for the crook. The French PM said, it well, 'don't let the door hit you on the ass on the world out'. Not a positive response could be found from the German, French, Brussels or corporate crowd to his Speech. The German FM said no 'cherry picking' and Merkel said new deals had to be 'fair' to the rest of Europe. Lord Martin Sorrel called it his 'gray swan' Speech. Chaos by design.
Soros lead the charge for London to profit off its global drug trade. The man is insanse, like his fellow European Jew Kissinger. Both are self confessed , 'anglophiles'.
Dimon lead the charge of the Anglosaxon bankers and their global model of only 4-5 mega banks per country citing, OZ, Canada, etc. He claimed risibly bankers had delivered on cleaning up their act despite Banca Monte dei Paschi di Siena SpA , crashing even as he spoke on the DB  derivative scandal and losses they hid. Here he is casting his spell on the audience. Greek Jew. Part of the world wide Zionist /Masonic banking cartel.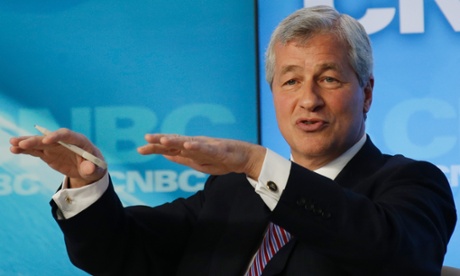 Monti and Monti were nearly having gay sex in public congratulating each other on rescuing Europe and Italy. The 'royal' Italian Mario Monti and his Sephardic Jew banker/lover , Dracula Draghi. These guys are laughing all the way to the bank.
Geithner was in deep hiding at least as far as the MSM. Probably grabbed his bag of gold and headed to the nearest Jewish owned private Swiss bank which have not been touched at all by the Swiss banking scandals I have seen.
Dmitry Medvedev,  said Gazprom might not be a state monopoly in NG in the future and it was not possible to Challenge Putin for power right now. Medvedev's mother is a Jew.
The Harvard Jewish Economist Ken  Rogoff, one of the key architects of destroying the USA through 'free trade', demanded more of the same and demanded a big Federal Superstate in Europe. No mention of a vote, bill of rights or if only Jews could head this new state, or their kin.
Every year, to me Davos looks more and more like a Bar Mitzvah party. They tossed in a Hollywood gentile Whore Charlie Thezron, or something like that. The other Charlie I read had a better take, 'who wants the english in europe anways?"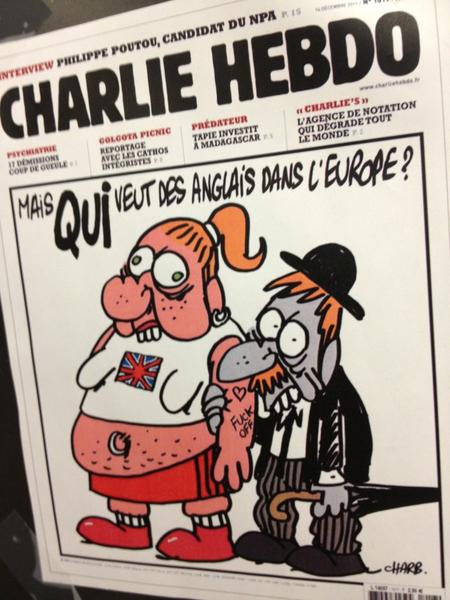 Gates was there blabbing about his death by vaccine mandate London gave him.
The reporters are barred from the real meeting and all of the 1 on 1 are private as the illuminati and their whore scurry like rats through the underground tunnel maze. If there was real terrorism and not state sponsored and false flag, some Muslim would have blown that place to Kingdom come with as many Anglo-Zionists war criminals as are gathered in one place.
-MARKETS – AT A GLANCE
4:03 p.m. EST 01/23/13Major Stock Indexes

4:02 p.m. EST 01/23/13Treasurys

3:53 p.m. EST 01/23/13Futures

4:03 p.m. EST 01/23/13Currencies
-Satanic European Royals Make it to Davos..
The Royals head the NWO/Illuminati, at least the ones with the coveted Anglosaxon or Hebrew bloodlines. If you're not on good terms with the English Crown your DOA as the Romanovs found out. Likely any European royal still with a position has sold their souls to the devil generations ago. If there was another French Revolution in Europe from England to Greece and all the Royals were hung, including Baron Rothschilds, this NWO misery would disappear overnight. The Talmud edicts the bankers of Zios should marry into the Royal bloodlines or buy their way in, and take over the Crown. These people should be reviled for the evil they have done to Europe and America and Asia. Often the Royals degrade the morals of the people, like Kate and Wills living in Sin before marriage, or word of the proclivity of the royals for sodomy leaks out.
-Crypto Zionist Jew Panneta's Final Act of Destruction and Hate!!!
Defense officials said the Pentagon chief is removing the military's ban on women serving in combat, opening hundreds of thousands of front-line positions and potentially elite commando jobs. WSJ
The Russians and Communist Chinese are LFAO. The Sephardic Jew is one of the greatest weapons of destruction of America by the Anglo-Zionist powers of London.
-Warburg Pincus LLC, the private- equity firm that owns Neiman Marcus and Interactive Data Corp., handed back $6.1 billion to clients last year as a stock-market rally drove sales of company shares, according to a person familiar with the matter.Distributions to investors were 36 percent higher than the $4.5 billion in 2011, and exceeded the $2.3 billion Warburg Pincus invested in 28 new companies and several follow-on deals last year, said the person, who asked not to be identified because the information is private.Jeffrey Smith, a spokesman for Warburg Pincus, declined to comment.Warburg Pincus sold shares in public portfolio companies during the last three months of the year including Ziggo NV (ZIGGO), a Dutch cable company; Webster Financial Corp. (WBS);Primerica Inc. (PRI) and Intime Department Store Company Ltd. Warburg Pincus's portfolio company Fidelity National Information Services Inc., a provider of banking and payment technology, in December agreed to repurchase $200 million of common stock from the private-equity firm's ninth fund.Warburg Pincus, which in September 2011 started seeking $12 billion for its latest fund, has so far closed on $7 billion, said the person.The firm's prior fund, which gathered $15 billion in 2008, was generating a 1.15 times multiple and a 5.5 percent net internal rate of return as of Sept. 30, according to performance data byOregon Public Employees' Retirement Fund. BBN
-WSJ EU Editor @Davos
Bankers at #Davos say they're confident euro crisis is over. Of course, they said same thing last year and were wrong.
-Davos Lunch, not much for $40k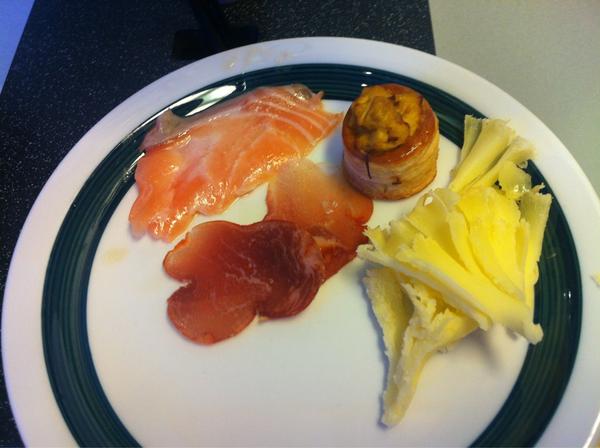 -U.S. corporations holding $1.7 trillion in cash overseas are legally parking much of it in American bank accounts held by their overseas subsidiaries, The Wall Street Journal reports.The big cash hoards by Apple Inc. AAPL +1.61%, Microsoft MSFT +1.34%, Google Inc.GOOG +5.84% and many other big cap players raises questions surrounding corporate tax reform. At times, rules seem to encourage companies to deploy semantic games, legal gymnastics and corporate financing methods to shield profits from U.S. taxes.It's not clear exactly how much overseas cash is collectively held in the U.S.  It's a bit easier to track how much total cash is held by foreign units.As of the quarter ended in September, Apple Inc.  held 68% of its $121.3 billion in cash overseas, for example. The computer maker's cash holdings will no doubt come into focus when Apple provides its December quarter results after the closing bell. after the closing bell. MW/WSJ
-Davos Ticket this year : $40k
-NYSE Euronext CEO says he will press ahead with a planned spinoff of Euronext. Both Nasdaq OMX and LSE have made informal inquiries. WSJ
- Rail name CSX is up around 4% and Norfolk Southern is up 2% . Their underlying results were terrible but they are key to manipulating the DJT and generating a DOW buy. The tape propaganda is that while revenue, eps, and net traffic are declining, intermodal  transport is up. PPT action. Best not to read the reports yourself and look at the hard numbers. Home building and cars are providing a bit more traffic but it is nothing to get excited about. When energy loads are down, coal and oil, the economy has fundamental problems. In stocks you pay for the top line, balance sheet cash, and the EPS and growth, quality of management and barriers to entry. The Market propaganda around these stocks is immense. We are not seeing much uptick in the real economy as the FEDs own reports show for all that QE, which they know until last week they were not really doing, nor all this deficit spending. I've owned rail stocks off and on for decades. CSX, Norfolk Southern and Kansas City Southern , the big three all reported EPS down y/y and admitted Energy loads (oil and coal) were very weak. These analysts lower and lower the forecasts for revenue/earnings then crow when they beat and ignore fundamentals and say 'great job in a difficult environment'. Every stock analyst is your enemy and a liar. Wall Street and London filth. Most are 'relatives' if not hired guns royals like Henry the Liar Blodgett or Mary Meeker. If I see a strong rail report for the USE, I will let you know. At least NSC told it like it was during their conference call yesterday. The Analysts will never relay this quote to you…
"For utility business to rebound in terms of its volume and to help us grow that business back, we need electricity demand to pick back up, we need industrial load demand for electricity to improve, and we need gas prices to move up into above the $3.50 to the $4 range," Seale said. For exports to increase, "the world economy needs to improve."Norfolk Southern will face "continuing headwinds" from coal in 2013.
Chief Marketing Officer Donald Seale
-USA Session, Economic Release Summary
(BR) Brazil Jan IBGE CPI IPCA-15 M/M: 0.9% v 0.8%e
(US) MBA Mortgage Applications w/e Jan 18th: 7.0% v 15.2% prior
(BR) Brazil Dec Current Account: -$8.4B v -$6.3Be; Foreign Direct Investment (FDI): $5.4B$4.1Be
(US) ICSC/GS weekly chain store sales w/e Jan 20th w/w: -1.5%; y/y: +3.2%
(US) Redbook Retail Sales w/e Jan 20th: +1.8% y/y prior; Jan MTD: -0.4% m/m prior, Jan MTD: +1.9% y/y prior
(US) Nov House Price Index M/M: 0.6% v 0.7%e
(CA) Canada Dec Teranet/National Bank HPI M/M: -0.4% v -0.3%e; Y/Y: 3.1% v 3.1%e; House Price Index: 153.45 v 154.02 prior
(MX) Mexico Nov Retail Sales: 3.5% v 3.6%e
(CA) Bank of Canada (BOC) leaves Interest Rates unchanged at 1.00%, as expected
(EU) Euro Zone Jan Advanced Consumer Confidence: -23.9 v -26.0e
-French FM: WEF, " We'll roll out red carpet for UK to leave"
-Google report reveals continued rise in US government requests for data
Don't use the Google Browser , for reason I can't disclose or their search engine unless you have a VPN network and proxy server and don't use their mail. Use youtube, etc under Anonymous names.
http://www.guardian.co.uk/technology/2013/jan/23/google-transparency-report-government-data-privacy
-David Einhorn's hedge fund Greenlight Capital lost 4.9% in the fourth quarter of 2012, which lowered its year-to-date net return to 7.9%, according to Einhorn's letter to investors dated Jan. 22 which was obtained by MarketWatch. Einhorn described the fourth quarter as "disappointing," reducing the fund's annual returns "from good to pedestrian." "While it is hard to view our performance last year as a catastrophe, it nonetheless falls short of our goals," the letter said. At the end of the fourth quarter, Greenlight's largest disclosed long positions were in Apple Inc. AAPL +1.84% , Cigna Corp. CI -0.02% , General MotorsGM -0.09% , gold and Vodafone Group UK:VOD +0.65% , according to the letter. Marvell Technology Group Ltd. MRVL +5.52% was the biggest loser for Einhorn's fund in 2012, but he remains bullish on the stock.  MW
-BBN's stock Reporting on Davos and its Billionaires, but it is the Trillionaires that count..
The Bush family, Windsors, Rothschilds, Rockefellers, Montefiores, etc
http://www.bloomberg.com/news/2013-01-22/billionaires-from-ambani-to-soros-examine-europe-in-davos.html
-I don't get EU bulls..GS/JPM/London/Zion are on the other side of the trade..
Banca Monte dei Paschi di Siena SpA, the Italian bank seeking a second state bailout, hid documents from regulators on financial transactions, Italy's central bank said.Monte Paschi is reviewing three money-losing derivative transactions, dubbed Alexandria, Santorini and Nota Italia, which led to losses for the bank, the Siena-based company said today in a separate statement. Monte Paschi, which may decide to renegotiate the deals, said aid already requested from the government will cover the impact of the transactions on its accounts.Monte Paschi shares fell 8.4 percent in Milan trading, extending yesterday's 5.7 percent drop after Il Fatto Quotidiano said former managers signed a derivative with Nomura Holdings Inc. (8604) three years ago that will cut earnings by 220 million euros ($293 million) in 2012.The bank said Jan. 17 it will review its accounts after Bloomberg News first reported that the lender engaged in a derivative with Deutsche Bank AG (DBK) in 2008, dubbed "Santorini Project," that obscured losses before it sought a government bailout. BBN
-I don't understand these hedge fund . Why would you have not brought when Dell was at 12.5 when Silver Lake was announced as the Suitor. Making 1 to 2 dollars for a moths work is not something you get every day from the market. Markets are not efficient and often not rational given the CB and "teams' that manipulate the tape. I guess too much computer trading and HFT for human intervention on the buy side. Not often the Jews let a crumb fall from the table for the sheep.
-Monti: WEF, Confident UK to remain in EU (he has the plan )
-David Rockefeller is a big, big fan of the Chinacomms, here is why..
Don't mess with workers' bathroom breaks. That was the lesson a Japanese electronics manufacturer learned after about 1,000 workers at its Shanghai plant were so outraged about a strict new policy limiting toilet time to two minutes that they took managers hostage for over 24 hours.Hundreds of police responded to the situation, which ended late Saturday with the release of the hostages, identified as 10 Japanese employees and eight Chinese plant managers, according to a statement by Shinmei Electric Co. Ltd. of Kawasaki, Japan. "The workers demanded the scrapping of the ridiculously strict requirements stipulating that workers only have two minutes to go to the toilet, and workers will be fined 50 yuan ($8) if they are late once and fired if they are late twice," a security guard identified as Feng told the Associated Press on Tuesday. "The managers were later freed when police intervened and when they agreed to reconsider the rules. IB Times
- A surprising Oped from BBN on the hypocritical Stench  of the Davos Grime and Crime Gang
The Banksters own Davos in case you were in doubt.
http://www.bloomberg.com/news/2013-01-23/davos-s-dubious-strategic-partners.html
-In case you did not know why the Zionist Chose Davos.. Good video of the WW2 tunneling networks that exist under the city.  Typically the English Royals take a ski  Holiday nearby and attend the Secret meetings. Charles has a place not far from Davos. Given the immense staffs the English sent, it is likely he is there. Like Bush he has doubles. Lots of Jews to chose from in England that look like him, or 'royals' they are so inbred. Of course Charles pioneered the Hologram use by global Royal elites, but that has security issues. I doubt for his deals his videocons in or telecons in.
http://www.bloomberg.com/video/the-ultra-secure-network-of-secret-tunnels-in-davos-6q6PtoiBTvi68zV9DsMzww.html
-Housing, packaging, and funeral services stocks are among those hitting 52-week highs Wednesday on the NYSE.Shares of KB Home  KBH +9.88%  led the percentage gains of stocks hitting highs, up nearly 10% at at $18.73 in recent action.  PulteGroup  PHM +2.02% and Lennar Corp. Cl. B   LEN.B  shares also set new highs.Rock-Tenn Co. Cl. A, RKT +8.11%, a container-board maker based in Georgia, gained 8% to $80.14. And Carriage Services Inc.  CSV +3.15% added 3.3% TO $14.42 in recent activity. The company operates funeral homes and burial facilities. MW
KB homes forming its own 'bank' is not a good sign. The USA has an immsense out of control Shadow banking system.
-MW Tech Trade Update
The Nasdaq CompositeCOMP +0.31% rose 0.3% to 3,152 by midday, while the Philadelphia Semiconductor Index SOX +0.69% added 0.4% and the Morgan Stanley High-Tech IndexMSH +0.37% gained 0.3%. Google GOOG +6.29% led the way, its shares gaining nearly 6.5% to trade at $747.80. The Web search giant posted strong gains in earnings and revenue for the fourth quarter, showing improvement in its core ad business as well as continued losses from its Motorola handset business. Read: Google shares up as profit, sales surge "Google's Q4 metrics helped calm the biggest Google bear case: that all-things-mobile were eroding its financial position," wrote analyst Evan Wilson of Pacific Crest Securities. He lifted his Google price target to $820 from $795.IBM IBM +4.85% shares also rose, up 5% to $205.76, rallying as the Dow Jones Industrial Average component reported late Tuesday a gain in fourth-quarter profit and projected an earnings-per-share target for 2013 above Wall Street's consensus estimate. Read: IBM profit rises on higher software sales. Citigroup analyst Jim Suva called IBM the "best" company for IT hardware and services. In a note to clients, he cited its "best-in-class portfolio of products and services," maintaining a buy rating and a $250 price target on Big Blue.Apple AAPL +0.81% shares moved up 1% to $510.02, as the company got set to report results for the first quarter of fiscal 2013 after the close.Analysts are expecting sales of about 48 million to 50 million iPhones, though some are worried that the company's forecast may show weakening demand for the smartphone. Read: Apple earnings may drop, but outlook is keyApple's gains were significant as the stock makes up roughly 4% of the S&P 500 SPX +0.07% 10% of the Nasdaq Composite Index and 15% of the Nasdaq-100.Netflix NFLX +4.49% shares rose 4% to $101.75. In its fourth-quarter report, investors are likely to focus in on subscriber additions to the company's domestic streaming business.Read: Netflix results hinge on streaming growthAlso Wednesday, Advanced Micro Devices AMD +9.18% jumped more than 9% to $2.69 following its own fourth-quarter results, while Cree CREE +22.23% surged more than 19%. Texas Instruments TXN -0.75% was down 1% following results issued late Tuesday. Motorola Solutions MSI -1.10% and Molex MOLX -2.90% were each down 2% following their own earnings reports on Wednesday morning. Symantec SYMC +2.49% shares ros
-House Republicans want to force "a big down payment on the debt crisis" during the debate on spending cuts and extending the U.S. government's borrowing authority, said Budget Committee Chairman Paul Ryan.Ryan said the debt-limit issue, the scheduled March 1 start of $110 billion in automatic spending cuts — half in defense — and the need to extend the government's spending authority past March 27 "are the points" to "force the conversation" on reducing the debt.What "I expect to come out of that is a big down payment on the debt crisis," Ryan, a Wisconsin Republican, said at a Wall Street Journal breakfast today in Washington. The House plans to vote later today to suspend the nation's $16.4 trillion borrowing limit until May 19. Republicans have sought to cut federal spending by partially privatizing the Medicare health insurance program for the elderly and disabled and slowing Social Security cost-of- living increases. Ryan, the Republican vice presidential nominee last year, said his party will demonstrate "realistic expectations while being reasonable" following President Barack Obama's re-election and Democratic victories that added two seats to their Senate majority."We have to set our expectations accordingly" and "fight for those things" Republicans stand for "in a realistic way," Ryan said. "Our job as we see it is to get spending under control, to get some entitlement reforms" and "make sure we don't have a debt crisis," he said. BBN
-The FED is all over gold. Opening up the purse to Obama for 3 months should be very negative for the dollar and gold. Given what we found out about Anglomason, Homosexual Supreme Court Justice Robert, from Veterans Today, that the Mossad had photos of him engaging in the 'George Michael/Beverly Hills Bathroom ' act, one has to wonder about Boehner who is very effeminate and prim like Roberts. The Feb contract closed at $1686.70. Physical gold demand has been unusually strong for this time of year, with "good buying" from Southeast Asia, according to Standard Bank Plc. The Standard Bank Gold Physical Flow Index signaled strong demand. Purchases typically pick up toward the end of the year amid religious festivals and the wedding season in India.
1:52 p.m. EST 01/23/13Major Stock Indexes

1:51 p.m. EST 01/23/13Treasurys

1:42 p.m. EST 01/23/13Futures

1:52 p.m. EST 01/23/13Currencies
-AAPL is at 511 a far pace from the 585 where I waded back in. Sentiment is very bearish, so you have to like that given AAPLs history. It is just a trade. I have no long term convictions on AAPL with the Management change. I took a bit of profit and will be active in the after markets if a big short squeeze happens or AAPL fails to deliver the goods going forward.
-Japanese aviation officials said Wednesday that flight data from a Boeing Co.,BA +0.18% Dreamliner jet that made an emergency landing in central Japan last week has shown no evidence so far that the battery was overcharged, a finding that sheds a new light onto what went wrong on the flight. Norihiro Goto, the chairman of the Japan Transport Safety Board, told reporters at a press conference that data acquired from the Dreamliner's digital flight data recorder showed there was nothing "abnormal" in the battery's voltage level before a series of alarms went off in the plane's cockpit. The pilots of the plane, operated by All Nippon Airways Co. , decided to make an emergency landing because of a smoldering smell emanating from the electrical compartment below the deck where the highly flammable lithium-ion battery was installed. MW
-1338 House just voted to suspend Debt Ceiling for 3 months. Reid says Senate will pass debt-limit bill quickly
-Europe Close
Europe had several themes to it, Davos, David Cameron's speech, which oddly enough took place BBN Headquarters in London, and Spain's downward economic spiral. Not so oddly the main beneficiary of Spain's distress has been the UK as Spanish youth are forced to cut the lawns of hedge fund  Pirates, Libor Pirates, Oilygarch Pirates.
Siemens started the day off with a rather dour outlook for 2013, and said if not for sale in the Americas, with Europe  sales, it would have had a poor quarter. They are clearly not counting on Europe in 2013. Given Siemens outlook, especially their dominance of electronic car parts, it hard to understand ZEWs optimistic outlook on Germany for 2013.
David Cameron's speech was poorly received by the vast majority of the Davos Contingent, in Brussels, and in Germany. Merkel issued a terse rebuttal that any new deal had to be fair. 3. If you study who really started both WW1 and WW2, all roads lead directly to England. Prince Phillips adviser, Bertrand Russell's only regret is that England did not kill more.  England showed its craven hand, as nearly as many Canadians died on D-Day and far, far more Americans. So England starts wars, but does not fight in them , much like Israel.  Given the extraordinary history of England and all their invasions of Europe over the last 1000 years, it  hard to believe how unfathomably ignorant Europeans are, and that anyone in Europe would expect the English to act Europeans when in fact the Anglosaxon are a Hebraic tribe like the Gypsy or Romi as they are called. Does Lucifer change his spots? In any event the English likely will never get a vote on the EU as Cameron won't get a 2nd term, and it is too high risk for the Windsors-Rothschilds who will be running Europe to allow one. 'Anglophiles' like LaGarde and Crypto Jews like Draghi will be used to thwart the Germans, and slave them into a tax revenue engine to keep their empire afloat. England's been to Germany several times to harangue they need to fight more wars for them.
Davos is said to be very banker heavy this year, and the Bankers have been given a big fail on their promise to clean up corruption they made last year. Europe is slowly moving towards Glass-Steagal and their Tobin Tax is effect more or less in the core of Europe. Jamie Dimon and Blankfein are there arguing for the Anglosaxon model England,  Canada and Australia and that only 4-5 banks megabanks are needed per country . Dimon remains unapologetic over his speculative vehicle in London, aka the Whale trade. I wrote a program to extract information from the Web about Davos. But have not had time time to filter through the results. Every year, the security gets tighter it seems and less information leaks out, despite immense staffs from the DT, FT, NYT, WSJ, BBN, Reuters that are there. Davos needs a Jim Tucker.
The International Monetary Fund cut its global growth forecasts and now projects a second year of contraction in the euro region as progress in battling Europe's debt crisis fails to produce an economic recovery.The world economy will expand 3.5 percent this year, less than the 3.6 percent forecast in October, the Washington-based IMF said today in an update of its World Economic Outlook report. While the fund projects growth this year increasing from last year's 3.2 percent pace, it expects the 17-country euro area to shrink 0.2 percent in 2013, instead of growing 0.2 percent as forecast in October.
The Stoxx Europe 600 Index (SXXP) added 0.2 percent to 288.22 in London, as the number of shares rising and those falling were roughly even. The gauge this month surged to the highest level since February 2011 as U.S. lawmakers agreed on a compromise budget and American companies reported better-than-projected earnings so went Europe. Novartis gained 4.1 percent after naming a new chairman and posting fourth-quarter earnings that beat estimates. Unilever rallied to the highest price in at least 24 years as it reported sales growth above forecasts. TUI Travel Plc dropped 4.8 percent after TUI AG abandoned a plan to merge the two companies. Banca Monte dei Paschi di Siena SpA tumbled 8.4 percent.
German stocks advanced as euro-area consumer sentiment rose in January, and before the U.S. House of Representatives votes to suspend the country's borrowing limit.SAP AG (SAP) added 2.4 percent after saying full-year 2013 operating profit will rise at least 12 percent. Commerzbank AG and Deutsche Bank AG each fell 1.5 percent after the president of the country's financial regulator said that splitting banks doesn't eliminate all risks.The DAX Index (DAX) climbed 0.2 percent to 7,707.54 at the close of trading in Frankfurt. The benchmark measure has gained 1.3 percent so far this year as U.S. lawmakers agreed on a compromise budget and American companies reported better-than- expected earnings. The broader HDAX Index also rose 0.2 percent.Draegerwerk AG & Co. surged 9.2 percent to 88.98 euros, its highest price since July 2011, after the medical and aerospace supplier said 2012 profit beat its own forecast. Earnings before interest and tax were  9.7 percent of revenue last year.Aixtron SE added 8.5 percent to 11 euros, the highest price in almost four months. U.S. peer Cree Inc reported late yesterday that quarterly profit jumped 69 percent as demand for its light-emitting diodes surged.Commerzbank, the country's second-largest lender, lost 1.5 percent to 1.63 euros. Deutsche Bank, Germany's biggest lender, dropped 1.5 percent to 35.40 euros.
France Telecom SA fell  2.7 percent to 8.47 euros after Sanford C. Bernstein & Co. lowered its recommendation for the shares to under -perform, a rating similar to sell, from market perform. Bernstein said the company's earnings downgrades, negative re-ratings and dividend uncertainty will continue.The CAC finished down -.4 pc at 3726.17.
The benchmark FTSE 100 Index added 18.47 points, or 0.3 pc, to 6,197.64 at the close in London. The gauge has advanced 5.1 percent this year as U.S. lawmakers agreed on a compromise budget. The broader FTSE All-Share Index climbed 0.2 percent today, while Ireland's ISEQ Index slipped 0.1 percent. BHP Billiton (BLT) advanced 1.4 percent to 2,110 pence after the company forecast 10 percent annual output growth through its fiscal year ending in 2014. The world's largest mining company said iron ore, copper and petroleum production increased in the final three months of last year.U.K. housebuilders fell as JPMorgan Chase & Co. lowered its recommendation for the industry, saying investors should sell following the shares' recent gains. Bovis Homes Group Plc (BVS)dropped 1.9 percent to 618 pence, Barratt Developments Plc lost 3.6 percent to 218.4 pence and Redrow Plc (RDW) slid 4.3 pc to 184 pence. All three companies were downgraded to underweight at JPMorgan, the equivalent of a sell rating. The BOE meeting notes were dovish.
German 10y 1.49-0.02, 1.38%
Italy 10y 4.15+0.00, -0.07%
Spain 10y 5.06-0.08, 1.53%
U.K. 10y 2.00-0.02, -1.02%
-Pentagon Clears General Allen In Petraeus Sex /Immorality Scandal
-Samsung Electronics Co. (005930) surpassed Apple Inc. (AAPL) as the world's biggest buyer of semiconductors last year because of demand for its smartphones and tablet computers, according to Gartner Inc.Samsung's chip purchases surged 29 percent to $23.9 billion in 2012, the Stamford, Connecticut-based research company said in a statement today, citing its own estimates. Apple's semiconductor spending rose 14 percent to $21.4 billion, it said.The Korean company is buying more chips as its wider range of mobile devices helps it outsell Apple in markets from the U.S. to China. Samsung's strength in phones and tables also let it avoid a slump in PC demand that caused global chip sales to fall 3 percent last year to $297.6 billion, according to Gartner.Six of the top 10 chip buyers cut spending last year because of the computer-sales slowdown, Gartner said. Third- ranked Hewlett-Packard Co. (HPQ) pared expenditure 13 percent to $14 billion, while fourth-placed Dell Inc. (DELL) cut spending by a similar proportion to $8.6 billion.Sony Corp. (6758) rose to fifth in the rankings from eighth after boosting spending 1.9 percent to $7.9 billion. BBN
-Dish Network Corp plans to close 300 Blockbuster stores in the United States in the coming weeks and could lay off as many as 3,000 employees, a move that comes days after the DVD rental firm's UK unit went into administration.Dish is trying to shed unprofitable Blockbuster outlets as online retailers like Amazon.Com Inc and download sites like Apple Inc's iTunes eat away at Blockbuster's business model. The potential job cuts represent about 40 percent of Blockbuster's U.S. workforce of 7,300 people. BBN
-1001 Major Stock Indexes
-Chart of the Day
-Chart of the Day
-MARKETS – AT A GLANCE
9:48 a.m. EST 01/23/13Major Stock Indexes

9:48 a.m. EST 01/23/13Treasurys

9:38 a.m. EST 01/23/13Futures

9:48 a.m. EST 01/23/13Currencies
-Secretary of State Hillary Clinton offered an unwavering defense Wednesday of the Obama administration's response to the 2012 assaults on U.S. government posts in Benghazi, Libya in testimony on the Hill today. WSJ
-British Retail Consortium :Half of retailers say they will cut staff in the first quarter of 2013
-Merkel: We are prepared to speak about British wishes but have to find compromise that is fair for all.
-Dell Inc. (DELL) is getting closer to clinching a leveraged buyout with Silver Lake Management LLC, and Microsoft Corp. (MSFT) is planning to provide part of the funding, people with knowledge of the matter said.Silver Lake and Dell are negotiating a price in the range of $13.50 to $14.25 a share, said one of the people, who asked not to be named because the talks are private. Microsoft is discussing contributing about $2 billion for the deal, which could be announced this week, the person said. Microsoft stands to benefit from propping up Dell, one of its largest partners in selling personal computers that run Windows software. Both companies are racing to make up for an industrywide slump by working together on tablets, a market led by Apple Inc. (AAPL) and Google Inc. (GOOG) Microsoft could also use Dell's help selling to business customers. BBN
-0933 Broad USA Markets
Dow Jones Indexes
Nasdaq Stock Market
Standard & Poor's(Roll over for charts)
-0931  Major Indices
9:31 a.m. EST 01/23/13Major Indexes
-930 USA Major Indexes
-BBN Top 10. Molycorp drops, KB homes to create home loan company, Annies food contamination, IBM optimistic FY13 forecast, Goog crushes, NYT trump buyout, Map Pharma buyout, Mcdonalds beats street, Samsung world biggest chip maker, APPL earnings after bell
-Futures
Futures Index
Value
% Change
Open
High
Low
Time
Americas Futures
DJIA INDEX FUTURE Mar13
13,683.00
-0.09%
13,708.00
13,708.00
13,675.00
09:06:54
S&P 500 FUTURE Mar13
1,486.60
-0.19%
1,489.90
1,490.90
1,485.20
09:05:52
NASDAQ 100 FUTURE Mar13
2,754.50
+0.13%
2,755.75
2,756.75
2,747.75
09:05:52
-General Dynamics Sees 2013 EPS on Continuing Operations at $6.60-$6.70, vs. Est. of $7.32.
-U.S. house prices rose a seasonally adjusted 0.6% in November, according to the Federal Housing Finance Agency's monthly house-price index released Wednesday. Compared with the same period in the prior year, prices are up 5.6%, according to the index, which is based on data from Fannie Mae or Freddie Mac mortgages. Despite gains, prices remain 15.2% below a 2007 peak.
-The S&P 500 , SPX +0.44%, starts Wednesday with 79.6% of the stocks in the index overbought, Bespoke writes.That's the highest overbought percentage since Oct. of 2011. And stocks rarely remain this overbought for long. Bespoke defines overbought as between one and two standard deviations above a stock's 50-day moving average.As Bespoke noted on Monday, most sectors are following the pattern, with the notable exception of technology. The prolonged weakness in Apple  AAPL +0.64% shares, and their outsized influence on the tech sector, account for the lag, according to Bespoke. MW
-McDonald's Corp. MCD +0.75% said Wednesday its fourth-quarter profit rose 1% to just under $1.4 billion, or $1.38 a share, from $1.38 billion, or $1.33 a share, in the year-ago period. Foreign currency translation had a negative impact of a penny a share in the latest quarter. Sales at the fast food operator rose 2% to $6.95 billion. Wall Street analysts expected earnings of $1.33 a share on sales of just under $6.9 billion, according to a survey by FactSet. Looking ahead, McDonald's said it expects negative comparable-store sales in January. "For the near-term we expect top and bottom-line growth to remain pressured," the company said. McDonald's stuck to its long-term benchmarks for systemwide sales growth of 3% to 5% and operating income growth of 6% to 7%. The company plans to invest $3.2 billion of capital to open 1,500 to 1,600 new restaurants and to reinvest in existing locations. MW
-Industrial-gas provider Praxair Inc. PX +0.44% said on Wednesday that net income for the fourth quarter fell to $414 million from $420 million in the year-ago-period. Earnings per share were $1.38 in both periods as shares outstanding fell to 300.2 million from 303.7 million. On an adjusted basis, net income for the quarter was also $1.38 a share, up from $1.36 in the year-earlier period. Fourth-quarter sales came in at $2.8 billion, in line with the comparable period in 2011, as higher prices and acquisitions were offset by negative currency effects, the Danbury, Conn.-based company said. Analysts surveyed by FactSet expected earnings of $1.38 a share on revenue of $2.78 billion. For 2013, Praxair said it expects sales around $12 billion and earnings to be in the range of $5.85 to $6.10. Separately, Praxair said it has declared a dividend of 60 cents a share, up 9% from the previous payout. Praxair will pay the dividend on March 15 to stockholders of record March. MW
-Check Point Software Technologies Ltd.'s  fourth-quarter earnings rose 8.9% as the Internet security company recorded strong sales from software updates, maintenance and subscription, while its operating margin widened.Check Point's revenue growth from products and licenses has slowed of late because the bundling of its new Software Blades technology with appliances has moved a big portion of product sales to the subscription line. But revenue from software updates, maintenance and services has continued to rise, and the company has forecast a general shift to more services and fewer products.Wednesday, Chief Executive Gil Shwed said revenue from the company's software blades security architecture had a significant contribution to growth, with an increase of more than 50% for the year.Check Point reported a profit of $174 million, or 85 cents a share, up from $159.8 million, or 75 cents a share, a year earlier. Excluding items such as amortization and stock-based compensation, earnings were 91 cents compared with 84 cents.Revenue rose 3.3% to $368.6 million.The company's October projection was for per-share earnings of 84 cents to 91 cents on revenue between $355 million and $387 million.The operating margin widened to 57.1% from 54%.Revenue from software updates, maintenance and services rose 9.6%, while revenue from products and licenses was down 4.6%. MW
- PM Cameron gave his speech on UK relationship with Europe which started that he was not a British isolationist and wanted the UK to remain in EU as a committed and active member. He noted that going forward with more of the same is not an option; need fundamental change. PM Cameron confirmed that he was in favor of a simple in or out referendum on EU membership to be held in the first half of the next Parliament. Wants 'new agreement', but did not table demands. Speech was not well received in Davos, Germany or Brussels. Seen as largely a political dynamic that added uncertainty to the EU/markets. American traders/funds ignored it as EU 'noise'
- German Foreign Min Westerwelle stated that he wanted UK to remain in the EU and called for ambitious reform of Euro area with more integration.
- Spain Fin Min de Guindos reiterated that economic growth to return late in 2013. The finance industry was seen stronger and healthier and layoffs seen flattening out in private sector.
- Bank of England (BOE) Minutes noted that developments on month had been modestly positive for growth with increases MPC confidence in Nov economic forecasts. US fiscal deal and signs of global growth were positive, but hard to get sense of underlying domestic growth. Past month development strengthened some MPC members' case that no more QE was required Early signs FLS encouraging and reiterated growth remained subdued and economy faces various headwinds. Factors contributing to inflation likely to persist. The BOE would consider further scope for QE to lower long-term yields. BOE dissenter Miles noted that more QE was seen discouraging more sterling appreciation
- Sweden Central Bank Dep Gov Ekholm: Reiterates view that Sweden has room for more interest rate cuts to prevent further SEK currency gains from triggering a deflationary trap
- Bank of Japan (BoJ) Gov Shirakawa stated that recent JPY currency weakness was due to its decreasing demand for safe-haven flows, increasing US yields, and an increasing Japanese trade deficit .
- Japan opposition (DPJ) chief stated that he could not support ex-BOJ Dep Gov Muto if nominated to head the central bank and was not in Japan's interest to have Asian Development Bank (ADB) chief Kuroda to step down from position to head BOJ. The DPJ wanted three members appointed to BOJ board who support reinflationary policies and resubmit bill to amend BOJ law make mandate be comprised of jobs, growth and inflation.
- India Central Bank Central (RBI) Gov Subbarao reiterated that control of inflation was a priority and will always be so
-0905 Europe
-  ECB's Draghi: There is no evidence to substantiate fears about price stability; ECB remains independent and focused on price stability; Eurozone begins 2013 on a more confident note; The darkest clouds over the eurozone have vanished.
- ECB's Assmusen: Does not like the term "currency wars," does not believe FX rates should be politicized; In regards to Japan, there is reason for concern when public pressure is applied to a central bank to "do more," especially if the problems are structural; Reaffirms that the ECB has not FX policy target.
-  EU's Van Rompuy: Summit scheduled for Feb 7-8 will address an accord on the 7 year EU budget.
- Portugal said to have hired advisors for €2B of a Oct 2017 bond at 4.35%; Transaction to be completed on Wed Jan 23rd – financial press; This will be the first time Portugal has tapped the capital markets since issuing 1-year debt in Oct 2011.
-  The Netherlands cabinet may announce certain measures in the coming days – Dutch Press; The government working on a rescue plan for SNS that might cost billions of euros and may nationalize the company units for a period of time
-BOE's King: Prepared to provide more QE stimulus if needed; must maintain commitment to framework of inflation target; Cannot rule out policy guidance similar to that of the US Federal Reserve; Q4 GDP will come in significantly below Q3. Posen said King Closed Ranks on him to shut out his views. King also took shot at Carney and said removing inflation target could lead to large surge in inflation.
- White House Spokesman Carney: A long-term increase in the debt ceiling is needed, however Republican proposals for a short-term increase are positive.
-Senator Majority Leader Reid (D-NV): Happy to see the clean debt ceiling legislation in the House, its a big step in the right direction.
-Europe Session Economic Release Summary
 (FR) France Jan Business Confidence: 86 v 90e; Production Outlook: -36 v -35e; Own-Company Production Outlook: -15 v -9 prior
(DK) Denmark Jan Consumer Confidence: -2.7 v -1.5e
(ZA) South Africa Dec CPI (all items) M/M: 0.2% v 0.3%e; Y/Y: 5.7% v 5.7%e
(TW) Taiwan Dec Industrial Production Y/Y: 2.4% v 6.8%e; Commercial Sales Y/Y: 1.7% v 1.4%e
(TH) Thailand Dec Customs Trade Balance: -$2.4B v -$1.6Be; Customs Exports Y/Y: 13.5% v 21.5%e; Customs Imports Y/Y: 4.7% v 7.5%e
(EU) ECB: €530M borrowed in overnight loan facility vs. €1.0B prior; €203.6B parked in deposit facility vs. €207.1B prior
(ES) Bank of Spain (BOS) Jan Monthly Report: Q4 GDP -0.6% q/q and -1.7% y/y
(MA) Malaysia Dec CPI Y/Y: 1.2% v 1.4%e
(IC) Iceland Dec Wage Index M/M: 0.0% v 0.2% prior; Y/Y: 4.7% v 5.0% prior
(IT) Italy Dec Non-EU Foreign Trade Balance: €3.2B v €1.9B prior
(UK) Bank of England (BOE) Minutes: voted 9-0 (unanimous) to leave interest rates unchanged in January ; voted 8 to 1 to maintain Asset Purchase Target (APT) at £375B in January
(UK) Dec Jobless Claims Change:-12.1 K v +0.5Ke; Claimant Count Rate: 4.8% v 4.8%e; Employment Change 3M/3M: +90K v +28Ke
(UK) Nov Average Weekly Earnings 3M/Y: 1.5% v 1.6%e; Weekly Earnings exBonus 3M/Y: 1.4% v 1.5%e
(UK) Nov ILO Unemployment Rate: 7.7% v 7.8%e
(IT) Italy Nov Current Account: +€683M v -€245M prior
(CH) Swiss Jan Credit Suisse ZEW Expectations Survey: -6.9 v -15.5 prior
-Spain's central bank said recession in the euro zone's fourth-largest economy deepened slightly in the fourth quarter as the economy contracted 1.7% in the period compared with a year earlier, but added the country's austerity cuts are succeeding in bringing a runaway budget deficit under control.In the first official estimate of fourth-quarter economic performance, the Bank of Spain said the economy likely contracted 0.6% from the previous quarter. In the third quarter, the economy had shrunk 0.3% from the previous quarter, and 1.6% on an annual basis.At the same time, the Bank of Spain said gross domestic product contracted just 1.3% in the whole of 2012, which was less than anticipated by the government, and a sign that strict budget cuts across the board are having a less detrimental effect on the economy than some feared.The central bank added tax revenue increases in recent months will make it easier for the government to get closer to its target of lowering the 2012 budget deficit to 6.3% of GDP from around 9% in 2011.The latest data available, the central bank added, indicates tax revenue accelerated in recent months due to higher value-added and corporate tax receipts, while expenses were lowered amid the suspension of an extra monthly payment for civil servants and a pension freeze. MW
-Baker Hughes Inc.'s BHI +1.24% fourth-quarter earnings fell 32% as the oil-field-services company posted a sharp drop in profits from its North American business.Baker Hughes's North American pressure-pumping business has been challenged as energy customers pull back on drilling for natural gas and shift their production to oil-rich shale. Volatile natural-gas and oil prices and an overbuild of pressure-pumping capacity have also pressured profits in recent quarters. Baker Hughes reported a profit of $214 million, or 49 cents a share, down from $314 million, or 72 cents, a year earlier. The most-recent quarter included a charge of 14 cents a share for bad debt provisions in Latin America. Adjusted earnings from continuing operations were $1.20 a share a year ago.Revenue fell 1.4% to $5.22 billion. MW
-Luxury retailer Coach Inc. COH -16.53% said Wednesday its fiscal second-quarter net profit rose to $352.8 million, or $1.23 a share, from $347.5 million, or $1.18 a share, from the same period a year ago. For the quarter ended Dec. 29, sales rose 4% to $1.5 billion from $1.45 billion. On a constant-currency basis, sales rose 5% for the quarter. Lew Frankfort, Coach chairman and chief executive officer, said the company was disappointed by its performance in North America where the holiday season proved "challenging." "Most broadly, the consumer was impacted by a muted macroeconomic environment, while in the women's handbag category competition intensified and promotional activity increased," the CEO added in a statement. Shares of Coach slumped 12% in premarket trading. MW
-The U.S. Securities and Exchange Commission barred Egan-Jones Ratings Co. from issuing ratings on certain bonds, an unprecedented step by the regulator and a setback for a small credit-rating firm with a history of courting controversy.The SEC said Tuesday that Egan-Jones couldn't officially rate bonds issued by countries, U.S. states and local governments, or securities backed by assets such as mortgages, for at least the next 18 months.The ban was part of an agreement the SEC reached with Egan-Jones and its president, Sean Egan, to settle charges that they filed inaccurate documents with the regulator in 2008. The SEC alleged that Egan-Jones misled investors about its expertise, and that Mr. Egan caused the firm to violate conflict-of-interest provisions. WSJ
-"Anything that adds to that uncertainty is disruptive," Ian Powell, PWC chairman on Cameron's Speech
-UK jobless figure fell by 37,000 between September and November to 2.49m – Office National Statistics
-What a bunch of Clowns the English. Have they ever gotten a vote on the Queen? Have they ever gotten a vote on Abolishing the House of Lords? Have they ever gotten vote on the NHS? How about a vote on Education Reform? They will get no vote on the EU. Prince Charles Will, will be done. Heck they don't even have a real constitution in England.
-Spain's recession deepens. Bank of Spain figures show Q4 GDP -0.6% v -0.3% in Q3, and on y/y -1.7% v -1.6%.
-431 Medvedev up in 45 minutes on BBN-TV
-From the Twitter Traffic, Cameron's Speech was not well received in Brussels. Ditto in Davos. Ha, ha, if his goal was to upset the Germans he did that.
- Aerospace firm Rolls-Royce is to cut almost 400 jobs at its Ansty site near Coventry, in a blow to the local workforce, a union has claimed. DT
-Text of Cameron's Speech
http://www.guardian.co.uk/politics/2013/jan/23/david-cameron-eu-speech-referendum?CMP=twt_fd
-345 At last it is over. Now time for questions.
-341 I was wrong, he is blathering on, and on, no substance, all wind. 'we are in, no we might be leaving, no we are out, no we could break the eu up and leave it, then lead it. i will give you a vote only if you reelect me"…on and on. He intends to leave this indeterminate status through at least 2h 2017 to get leverage over the EU. What a snake. No 'demands' tendered as to what he wants to remain in the EU or the form of their new agreement with the EU. If the UK would elect to leave, then their markets would be crashed until they voted for the EU much like Ireland. Ha, ha, England does not have the gold reserves wrt to debt or the debt/gdp need to fully enter the EMU and Eurozone.
-338 Cameron is still speaking but clearly at last winding up
-337 Europe
-Siemens, the German industrial giant, has reported a decline in quarterly profits, adding it expects no help this year from the weak global economy.For the three months to December, net income fell 12% to 1.2bn euros ($1.6bn) from the same period a year earlier due to a 150m-euro loss in its solar power business.  revenue rose 2% to 18.1bn euros."In an uncertain economic environment, we got off to a solid start in fiscal 2013," it said.Peter Loescher, chief executive of Siemens, said: "For the rest of the year, we don't expect any tailwinds from the global economy to help us reach our ambitious goals."Siemens said new orders had fallen as a result of the "macroeconomic uncertainty that affected investment sentiment".Emerging markets grew 4% year-on-year, accounting for 5.98bn euros, or 33%, of its total revenue for the quarter. The firm added that growth in the Americas had offset declines in Europe
-Cameron Is Speaking
Daily Telegraph
http://www.telegraph.co.uk/news/worldnews/europe/9819447/Europe-speech-David-Cameron-to-offer-in-out-EU-referendum-live.html
BBC Twitter
https://twitter.com/BBCNews/david-cameron-s-eu-speech#TWEET545669
Video Link
http://www.bloomberg.com/tv/europe/
Ha, ha if England leaves, Europe will fail says the Dimwit. Ha, ha, if Greece and England left the Euro$ would soar!!
-IIF's Dallara says Greece may return to the market in 2014/15
-WEF: Axel Weber, chair of UBS: priority at UBS has been to fix the past so we can move forward
-300 Europe Opens..ugh!!
French CAC 40 index up 0.2% to 3,749.83
German DAX 30 index up 0.1% to 7,704.57
FTSE 100 index up 0.2% to 6,192.91
Stoxx Europe 600 index flat at 287.62
German 10y 1.50-0.01, 0.71%
Italy 10y 4.16+0.01, -0.31%
Spain 10y 5.13-0.01, 0.17%
-USA Criminal Class Would Not Last Long in Iran
Iran hanged two men on Sunday for their role in an assault that was filmed and posted onYouTube, the Iranian Students' News Agency (ISNA) reported.A 37-second video posted on YouTube in December and later shown on Iranian state television showed four masked men approaching the victim on motorcycles, and then two of them assaulting him, taking his bag and jacket. One of the attackers appeared to be wielding a long knife or machete.The attack prompted public outrage, and officials vowed to punish those responsible. Alireza Mafiha and Mohammad Ali Sorouri were hanged early on Sunday in the Iranian capital, Tehran, according to ISNA. They were convicted of "moharebe", or waging war against God, which under Iran's interpretation of Islamic law is punishable by death. Their sentence was issued by a Revolutionary Court in late December, ISNA said."The issue of security for our people is more important even than daily bread," said Sadeq Larijani, head of Iran's judiciary, in December.Two accomplices were sentenced to 10 years in prison and 74 lashes, ISNA reported.Iran carries out one of the world's highest number of annual executions, according to rights group Amnesty International, which has called on the Islamic Republic to commute death sentences. Reuters
-Banks and financial-services companies are the least- trusted industries, according to a survey of more than 31,000 people in 26 countries released this week by public-relations firm Edelman. In developed markets, trust is 10 percentage points lower for those two industries than it was in 2008, according to Edelman's annual poll of so-called informed publics between ages 25 and 64.More than half of the people who said they were aware of scandals within the banking and financial industry assigned the blame to issues within the companies' control such as conflicts of interest, corporate corruption or a culture driven by bonuses and compensation, the Edelman study found. The survey was conducted from mid-October through the end of November. BBN
-Futures
Futures Index
Value
% Change
Open
High
Low
Time
Americas Futures
DJIA INDEX FUTURE Mar13
13,682.00
-0.10%
13,708.00
13,708.00
13,678.00
02:04:13
S&P 500 FUTURE Mar13
1,486.50
-0.19%
1,489.90
1,490.90
1,486.20
02:04:11
NASDAQ 100 FUTURE Mar13
2,753.00
+0.07%
2,755.75
2,756.75
2,752.25
02:02:49
EURO STOXX 50 Mar13
2,715.00
-0.26%
2,717.00
2,724.00
2,693.00
16:03:29
FTSE 100 IDX FUT Mar13
6,158.50
+0.28%
6,166.00
6,172.00
6,156.50
02:00:22
DAX INDEX FUTURE Mar13
7,712.50
+0.07%
7,713.50
7,716.00
7,712.00
02:00:53
-Geopolitical Headliners
| | |
| --- | --- |
| | Updated January 23, 2013 – 1:21 AM EST |
-0147 Asia
Japan's Nikkei Average finished down 2.1% at 10,486.99. Japanese stock markets likely sold off after they got a good hard look at USA earnings and with open ended QE a  year away, a clever move by the BOJ to outlast Abe, markets took profit as the Yen declined, if only on the back of Mr. Yen saying the right level was 87 yesterday. Abe emerged to try and talk the Yen back down to no avail. Still extracting a 2 pc inflation goal was a major political victory for Abe and the exporters who put him in office.
Shippers in Japan declined after the Baltic Dry Index , fell for the first time in 14 days. Mitsui O.S.K. Lines Ltd. lost 6.1 percent while Kawasaki Kisen Kaisha Ltd. lost 5.5 percent to 156 yen. Shipping companies fell the most among the Topix's industry groups.Chiba Bank advanced 2 percent to 556 yen, its highest close since March 2011, after CLSA raised its rating to buy from under perform. The bank posted the biggest advance on the Nikkei 225.Nisshin Steel led a decline by steelmakers, tumbling 9.7 percent to 644 yen. The company's investment rating was cut to neutral as the ordinary steel market worsens, UBS wrote in a report. Kobe Steel Ltd. , Japan's third-largest mill, sank 6.5 percent to 100 yen, while JFE Holdings Inc., Japan's No. 2 steelmaker, dropped 3.7 percent to 1,634 yen.Nissan, which gets 32 percent of its revenue from North America, sank 2.8 percent to 842 yen.Toyota Motor Corp. , the world's biggest carmaker, fell 2 percent to 4,155 yen. Hitachi lost 3 percent to 524 yen.
In China, a local press report indicated Jan CPI may pull back below 2% from multi-month highs in December due to base effects and some leveling off in food prices. Conference Board leading index for December did rise at a slower pace, prompting the resident economist to speculate that China's late 2012 economic momentum may already be abating and will not bounce further in 2013. The Japanese envoy  from Abe's Cabinet arrived in China  to discuss the disputed Islands.Companies across nine of China's key industrial sectors are being encouraged to increase their merger activities in an effort to become more competitive overseas, and more efficient.According to a document released on Tuesday by the Ministry of Industry and Information Technology, jointly with 11 other ministries, the "guideline for merger and reorganization of key sectors", also proposes various industrial fine-tuning measures to cut, for example, price competition and surplus production, and the duplication of research and development.Both the Shanghai Composite and Hang Seng were down .18 pc.
Other secondary Asian markets were mixed with a downward Bias. Oz fiinished up .18 pc (ASX), as weaker than expected CPI lead bulls to predict the RBA rate cut could happen at the next meeting. The Kospi was down -.81. Singapore's Strait Times Index was up .31 pc and the TAIEX was down -.19 pc
Bonds
Japan 10yr 0.74-0.02, 2.28 %
U.S. 10yr 1.83-0.02, -0.93%
CDS
-BHP  released its Q2 production report that saw iron ore output up 3% y/y, copper up 5%, and alumina up an impressive 23%. BHP also maintained its FY13 iron ore output target at 183M tons, which would require H2 production to generate 55% of that total. Shares of BHP were up 1.5% in Sydney trading.
- India Finmin Chidambaram: First goal to deal with deficit; FY13 deficit to remain below 5.3%
-Goldman Sachs: Raises Japan's FY13 real GDP growth forecast to 2.0% from 1.2%; sees USD/JPY at Y87 at end of 2013. PM Abe: Government goal is to restore strong economy, to correct excessively strong JPY.
-  Analysts see China Jan CPI to fall below 2% y/y due to high base effect from 2012 and stable food prices. China Bank of Communications  analyst: PBoC may cut RRR twice in early 2013, moving by 50bps each time . Annual Mining Executive Insights report warning about potential China slowing ( The Australian) . China Ministry of Industry and Information Technology (MIIT): 2012 Industrial production +10% y/y; may target 2013 industrial production growth at 10% – financial press . Shanghai to raise the threshold on its preferential 0.4% property tax to homes priced at CNY27.7K/sqm vs CNY26.9K/sqm prior – Shanghai Daily, China Daily
- Samsung Electronics : May completely halt LCD TV production in H1; To convert existing lines into  OLED TV lines. Standard Chartered analyst sees South Korea 2013 GDP at 3.0%. South Korea Finmin Bahk: KRW volatility has risen since Q3; KRW appreciation has been steep. Korean Press
-After Hours Summary
- GOOG: Reports Q4 $10.65 v $10.53e, R$11.34B v $12.4Be; +5.0% afterhours
- TXN: Reports Q4 $0.36 (adj) v $0.34e, R$2.98B v $2.96Be; -0.2% afterhours
- IBM: Reports Q4 $5.39 v $5.25e, R$29.3B v $29.2Be; +4.1% afterhours
- AMD: Reports Q4 -$0.14 v -$0.20e, R$1.16B v $1.15Be; +1.6% afterhours
- CREE: Reports Q2 $0.32 adj v $0.30e, R$346M v $331Me; +14.9% afterhours
- NSC: Reports Q4 $1.30 v $1.19e, R$2.68B v $2.67Be; -0.1% afterhours
- CSX: Reports Q4 $0.43 v $0.39e, R$2.88B v $2.85Be; +0.9% afterhours
- ISRG: Reports Q4 $4.25 v $4.03e, R$609M v $585Me; +8.7% afterhours
- According to sources with New York Magazine, Donald Trump is exploring a bid for New York Times
-Asia Session Economic Release Summary
(AU) AUSTRALIA Q4 CONSUMER PRICES (CPI) Q/Q: 0.2% V 0.4%E (three-quarter low); Y/Y: 2.2% V 2.4%E; CPI TRIMMED MEAN Q/Q: 0.6% V 0.7%E; Y/Y: 2.3% V 2.4%E
(AU) AUSTRALIA NOV WESTPAC LEADING INDEX M/M: 0.6% V 0.1% PRIOR
(CN) CHINA DEC CONFERENCE BOARD LEADING ECONOMIC INDEX: 0.4% V 1.1% PRIOR
(JP) JAPAN CABINET OFFICE JAN MONTHLY REPORT: RAISES ECONOMIC ASSESSMENT (first upgrade in 8 months)
(JP) JAPAN JAN BOJ MONTHLY ECONOMIC REPORT: UPGRADES ASSESSMENT OF ECONOMY IN JANUARY (first upgrade since June 2012)
(KR) South Korea Dec Discount Store Sales y/y: -5.0% v -1.7% prior; Department Store Sales y/y: -0.2% v 9.1% prior
(SG) SINGAPORE DEC CPI M/M: 0.7% V 0.5%E; Y/Y: 4.3% V 3.8%E
-Shalom to all my news readers in Tel Aviv and London!! Jesus is Lord!!! Despite what you might think and say.
-Global Calendar
——————————————————————————-
Newslinks
-East Coast Rails Drive SP Gains
http://www.bloomberg.com/news/2013-01-23/east-coast-rails-drive-s-p-gains-as-profits-top-estimates.html
-Obama to Bypass Republicans to work to implement Global warming scam
http://www.bloomberg.com/news/2013-01-23/obama-could-bypass-congress-to-fulfill-climate-pledge.html
-White House Says House Debt Plan De-Escalates Debate
http://www.bloomberg.com/news/2013-01-22/white-house-welcomes-house-debt-ceiling-vote-as-de-escalating-.html
-Economists slash growth forecasts for Asian economies in 2013
http://www.reuters.com/article/2013/01/23/us-economy-asia-poll-idUSBRE90M0EZ20130123
-Larry Summers: In Europe, the only way financially stressed periphery can reduce their debt is to run trade surpluses
-SEC Silences Ratings Firm Egan-Jones
http://online.wsj.com/article/SB10001424127887324624404578257850769793788.html?mod=WSJ_hp_LEFTWhatsNewsCollectionhttp://online.wsj.com/article/SB10001424127887324624404578257850769793788.html?mod=mktw
-UK to exit EU if there is no reform – Cameron
-David Cameron calls for UK exemption from EU's 'ever-closer' union
http://www.guardian.co.uk/politics/2013/jan/23/david-cameron-uk-exemption-eu?CMP=twt_gu
-Asteroid mining: US company looks to space for precious metal
http://www.guardian.co.uk/science/2013/jan/22/space-mining-gold-asteroids?CMP=twt_gu
-Britain becomes Germany's biggest trade partner as Berlin-London pact deepens
http://www.telegraph.co.uk/finance/newsbysector/industry/9816643/Britain-becomes-Germanys-biggest-trade-partner-as-Berlin-London-pact-deepens.html
-Sir Mervyn King says abandoning inflation target would be 'irresponsible'
Abandoning inflation targeting in Britain would be "irresponsible" and risk a return to the high inflation of the 1970s warned Sir Mervyn King, in what appeared to be a veiled criticism of his successor Mark Carney and the Chancellor.
http://www.telegraph.co.uk/finance/economics/9819372/Sir-Mervyn-King-says-abandoning-inflation-target-would-be-irresponsible.html
-Adam Posen accuses Sir Mervyn King of closing ranks over QE
http://www.telegraph.co.uk/finance/economics/9818454/Adam-Posen-accuses-Sir-Mervyn-King-of-closing-ranks-over-QE.html
-Central bankers should be brought to heel by elected parliaments-AEP
Launches attack on Bundesbank. Weidmann under pressure for agreeing to gold return and refusing to sell German gold.
http://www.telegraph.co.uk/finance/comment/ambroseevans_pritchard/9819701/Central-bankers-should-be-brought-to-heel-by-elected-parliaments.html
-RIM sets stage for clients to run BlackBerry 10 devices
http://www.reuters.com/article/2013/01/23/us-rim-blackberry-idUSBRE90M06L20130123
-Google's fourth-quarter results shine after ad rate decline slows
http://www.reuters.com/article/2013/01/23/us-google-results-idUSBRE90L10N20130123
-Analysis: Israeli vote might constrain Netanyahu's foreign policy
http://www.reuters.com/article/2013/01/23/us-israel-election-options-idUSBRE90M02U20130123
-U.S. debt limit vote set for Wednesday; Obama likely to sign
http://www.reuters.com/article/2013/01/23/us-usa-fiscal-obama-idUSBRE90L0QC20130123
-EU states get blessing for financial trading tax
http://www.reuters.com/article/2013/01/22/us-eu-transactionstax-idUSBRE90K0WX20130122
-Cameron to Promise Referendum by 2017 on U.K. Leaving EU
http://www.bloomberg.com/news/2013-01-23/cameron-to-promise-referendum-by-2017-on-u-k-leaving-eu.html
-Banks Too Big to Manage Find Davos Vows Too Hard to Win
http://www.bloomberg.com/news/2013-01-22/banks-too-big-to-manage-find-davos-vows-too-hard-to-win.html