HEADLINERS
-China Ignores Gold goes for more Canadian Land and Oil with Encana deal
-PIMCO Sell French Bonds,  Fitch Follows, France under Review, Osborne, AAA does not matter
-American Jew Ron Lauder fails to take control of WJC and European Jewry.
-Russia throws in Towel on saving Assad for concessions, overthrow imminent
-Pimco's Gross Says Fed Policy Means 'Free' Debt for Treasury
-Boehner Tanks Market By Tough Talk on Debt
-UBS To Pay $1 Billion dollar fine for LIBOR Rig
-WSJ Poll show Americans want cuts and tax raises
-USA positioned to surpass Saudi/Russia as world's top oil producer-BBN
-BOJ/ MOF aids Gold Intervention by propping dollar up.
- Greek aid of €49.1B aid to be disbursed in 4 tranches through March 2013
-New York and NJ Zionist Developers want $60 Billion from Rest of USA for weather engineered Super Storm Sandy
-Fiscal Cliff Stalls, 18 days remaining
-USA Budget Deficit A Staggering $172 billion in November
-Bernanke Twists and Shouts as 45 Billion in UST QE added to 40 billion in MBS and Inflation is raised to 2.5 pc target to 2.0 on 12/12/12. Gold Smashed to celebrate by interventionists.
-EU agrees to bank Regulation scheme. ECB to regulate banks having assets over €30B or 1/5 or more of the assets bases of their nation.
====================================
MARKET COMMENTARY
-1600 There is the closing bell
Well my computer program is getting better at out trading the hedge fund managers and other computer programmers  or it was just lucky today. Something like 1/5 hedge funds trades APPL daily. Most of these guys took their profits and are sitting on it for the year. That said with the FMOC the bulls might be able  to take one more run at it for YE. The street says APPL is going to crush the number in Q4. That word seems to be making the rounds. Greed may drive one last run up in APPL.
The USA markets tanked when Boehner emerged to give a press conference at about 1115 and read Obama and Geithner the riot act on trying to eliminate the Congressional approval of raising debt and on his lack of seriousness. Obama was forced to respond by polls showing people wanted raises and tax cuts to government that the WSJ conducted. That spurred a minor counter rally about 1/2 hour before the close as they agreed to meet at 500 EDT at the White House, which faded into the close to give us the prices below. You cant say much of the USE economic data today ex it was tepid.
Gold was all about the Asian Central banks, the European Central Banks/ESM-PPT and FED/PPT- Cartel muscling the tape today, Japan in particular as they are ready to die  if they can't keep the Y/D above 80. I happen to know a guy who used to execute the MOF/BOJ trades at a big Japanese brokerage to intervene in the dollar and he explained to me how to recognize the MOF/BOJ heavy hand although I thought it unsporting to contact him last night for specifics.  The ESM-PPT we know is heavily intervening with the ECB as Regling simply screwed up and let that out into Cyberspace in a public forum and the ZGR intercepted it before it disappeared and posted it in yesterdays ZGR right before it was hacked. The BOE/FED team then picked up the baton, if only to cheat the gold option traders out of their money who were speculating on a big rise on QE4 and for them to cover. I'm reasonably certain, France was talked out of gold by London last night as PIMCO went on a major  bear raid of French treasuries, which are probably the most over valued in the world next to gilts and USTs. French bonds were rallied and gold was mugged not long after that PIMCO announcement. I happened to be up slugging it out in the markets with the Germans last night when that happened. PIMCO has far more weight than Carson Blockhead with their 2 trillion, so a lot of oomphf is needed to stuff PIMCO and that 'omffh' is going to cost you something. PIMCO let on that Obama was not calling them for advise, but of Wall Street Jews, Obama has no shortage of. PIMCO also is mystified at the stock markets and bond markets response to QE4. The ZGR is leading the way in exposing the German lead ESM/ECB ppt. Slow people will catch on, but all traders after seeing the jam job of TKP by the Germans know what is going on with that slush fund called the ESM which no one audits.
There is some sort of power struggle between the Rockefeller Jews like Lauder and the European Jews aligned with Russian Jewry and London Jewry. The European Jews aligned with Russia won. American Jews are only 2nd in trouble making to English Jews. Russian Jews learned a lot from murdering 60 million Christians and maybe more temperate and want to enjoy their new Rothschilds endowed wealth more.
We are getting Charlie Hegel the Republican Senator from Nebraska whose wife has never lived there as far as I know,  who is much more of dove then Panetta and who 'gasp' unlike the Jews we have had lately in defense actually served in Vietnam. His wife is an Austrian-Jew, so he is Kosher although reviled by Netanyahu whom the English are trying to put up as the antichrist to disguise Prince Charles and Prince Wills or one of the Young Rothschilds like Nathan. We were also blessed with the Lesbian (?) and other Black Rice as potential Secretary of State, in that Susan Rice bowed out as ,Mossad photos were probably let to Gawker or something like that. She was like Connie Rice, completely unqualified for that job but so was Hillary and Colin Powell. The CFR can't seem to come up with anyone good as Secretary of State. Let us all hope the hellion Wintour is not in the running. Susan Rice is a war monger so I 'm glad she is out. Recall the ZGR exposed Connie Rices Jewish 'wife' or husband whatever role she plays in the power dyke relationship.
4:00 p.m. EST 12/13/12Major Stock Indexes

3:59 p.m. EST 12/13/12Treasurys

3:50 p.m. EST 12/13/12Futures

4:00 p.m. EST 12/13/12Currencies
-1556 Susan Rice withdraws from Sec. of State.  Lesbian, with Mossad photos?
She's not a Jew does not have a Jewish lover as far as I know.
-USA markets spiking into the close. Obama/Boehner to meet in Whitehouse at 5 00 EDT.
-T50 Test flight went well.
Sukhoi Successfully Tests T-50 Stealth Fighter
12 December 2012 | Issue 5034
The Moscow Times
Sukhoi's fourth T-50 prototype fighter jet known by its Russian abbreviation PAKFA on Wednesday successfully performed its first test flight in Komsomolsk-on-Amur."The jet, piloted by hero of the Russian Federation Sergei Bogdan performed a 40-minute flight, during which the plane's stability and power were tested," Sukhoi, a unit of United Aviation Corporation, said in a statementWednesday."The jet performed well during all stages of the test flight and its equipment showed reliability," it said.The fifth-generation PAKFA T-50 stealth jet fighter, first shown off at the 2011 MAKS air show, is a competitor of the F-22 U.S aircraft made by Lockheed Martin/Boeing.During the MAKS demonstration, the pilot abruptly aborted takeoff of the plane over what Sukhoi called a "malfunction" in its right engine.Sukhoi has been testing three such fifth-generation fighter jets, which have collectively performed around 200 test flights.
The Moscow Times
-Japan scrambled eight fighter jets on Thursday after a Chinese state-owned plane breached its airspace for the first time, over islands at the centre of a dispute between the countries. It was the first incursion by a Chinese state aircraft into Japanese airspace anywhere since Tokyo's military began monitoring in 1958, the defence ministry said.The move marks a ramping-up of what observers suggest is a Chinese campaign to create a "new normal" — where its forces come and go as they please around islands Beijing calls the Diaoyus, but Tokyo controls as the Senkakus.
AFP
What the ZGR wants to know is what Jew or Anglosaxon blueblood leaked the F22 plans out so the Chinese could rip it off so quickly. No doubt 'Donny' was (probably) involved with that just like he was involved in  911, jimo.
-UN Middle of the night Internet Grab..
In the middle of the night at a U.N. conference in Dubai, the presiding chairman of the International Telecommunication Union conference surveyed the assembled countries to see whether there was interest in having greater involvement in the U.N. governing the Internet. A majority of countries gave their approval.
With a sufficient majority supporting the U.N. becoming more active in controlling the Internet, the chairman put forth a resolution. The chairman, though, insisted the survey "was not a vote." The resolution was supported by Cuba, Algeria, Nigeria, Saudi Arabia; the United States opposed it. The proposed resolution resolves that the secretary general of the U.N. "continue to take the necessary steps for ITU to play an active and constructive role in the multi-stakeholder model of the Internet," according to a draft of the text.  "While it is our understanding that the resolutions made at the WCIT are non-binding, the Secretary-General might treat them as binding, which effectively creates a dangerous mandate for the ITU to continue to hold discussions about internet policy into the future," accessnow.org writes, responding to this proposed text.
Weekly Standard (Anglo-Zionist rag)
-China ignores Gold Buys Canadian Real Estate and Oil in Threat to USA..
PetroChina Co. (857) agreed to form a joint venture with Encana Corp. (ECA), Canada's largest natural gas producer, paying C$1.18 billion ($1.2 billion) for a 49.9 percent stake in Alberta's Duvernay formation.It's the first time Encana has announced a deal with PetroChina, Asia's biggest oil producer, since a C$5.4 billion agreement to develop the Calgary-based company's Cutbank Ridge acreage collapsed in June 2011. Under today's agreement, Beijing-based PetroChina paid C$1.18 billion at closing and agreed to pay C$1 billion during the next four years to help fund development, Encana said in a statement today.
BBN-TV
Anglo-Zionist Harper is out of control. The USA military should take over Canada now. This is going too far. Encana is a Canadian-American gem. This is the Jewish banks squeezing for every last shekel they can so the miners and oilers are going to the Chinese for their banking and better terms. Harper needs to be put in his place now. And fast. Chinese intentions are not good at all. How many USA firms are drilling in Chinese waters. None!!!
-Qatar Air Boeing 787 grounded with fault similar to United jet
Still it is far better and more reliable than the old air bleed systems , specs below are from Boeing. I'm pretty sure these are English made generators and Hamilton Sunstrand the Conn. firm makes them in England. Maybe Hamilton should bring the mfg back to the USA. Won't catch me flying on any plane with English made components. Hey the English ruined the A380, and F35 why not the 787.? Boeing should have stuck with Honeywell who designs and builds in the USA their APU, after all they did the original 747 APU, and that has been the most reliable big plane in the history of the world wrt to generators.
"The 787 uses an electrical system that is a hybrid voltage system consisting of the following voltage types: 235 volts alternating current (VAC), 115 VAC, 28 volts direct current (VDC), and ±270 VDC. The 115 VAC and 28 VDC voltage types are traditional, while the 235 VAC and the ±270 VDC voltage types are the consequence of the no-bleed electrical architecture that results in a greatly expanded electrical system generating twice as much electricity as previous Boeing airplane models. The system includes six generators — two per engine and two per APU — operating at 235 VAC for reduced generator feeder weight.
"The ±270 VDC system is supplied by four auto-transformer-rectifier units that convert 235 VAC power to ±270 VDC. The ±270 VDC system supports a handful of large-rated adjustable speed motors required for the no-bleed architecture. These include cabin pressurization compressor motors, ram air fan motors, the nitrogen-generation-system compressor used for fuel-tank inerting, and large hydraulic pump motors."
http://seattletimes.com/html/businesstechnology/2019895462_qatar787xml.html
-Would you trust this Crazy Tribal affiliate of Bibi's to tell you the truth ?
Since the summer, we have made a lot of progress in our efforts to overcome the immediate crisis in the euro zone. The worst is now behind us, but of course must still needs to be done.
I'm very pleased that our 27 finance ministers reached an agreement early this morning on a single supervisory mechanism for banks. We had asked for this agreement at our last meeting; our ministers delivered.
This agreement is a real milestone in the strengthening of our economic and monetary union. It will contribute to more stability, which in itself is a major contribution in our fight for growth and jobs.
Our objective for today is to map out our next steps towards a genuine economic and monetary union. We must implement our agenda on competitiveness and on growth.
-
2:44 p.m. EST 12/13/12Major Stock Indexes

2:44 p.m. EST 12/13/12Treasurys

2:34 p.m. EST 12/13/12Futures

2:44 p.m. EST 12/13/12Currencies
-Netanyahu the Antichrist ?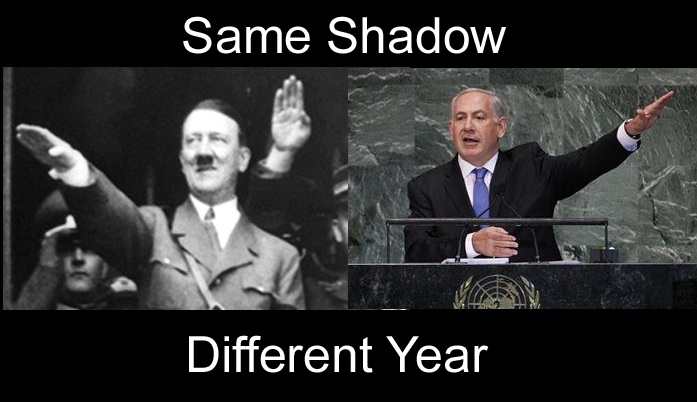 I'm pretty sure it is Prince Charles or Wills, as the antichrist is said to charm the world with flattery. But if I did not know scripture Bibi would be right up there with the Jew Bob Rubin as the Antichrist.
http://www.stuartwilde.com/2012/12/is-natanyahu-the-anti-christ/
-The media in particular the English who rule Belize are trying to portray McAffee as nuts. He never cooperated in the NWO, and they want his dough. He sounds pretty sane in the interviews. Any American moving to an English commonwealth nation think he can be free from the all prying eyes of the Windsors and Rothschilds just does not get it. McAffee is like Bobby Fischer just eccentric although Fischer was much, much more courageous taking on World Jewry and Zionism all by himself for decades, which is why the Jews Rumsfeld, Albright, and the Anglo-Jews like Clinton and the Bush family were always trying to have him silenced.
-Joke of the day
Each night of Hanukkah, the family stands in a circle.
Then, holding hands, they dance around the cash register singing "What a Friend We Have in Jesus."
ha, ha, that is for my hacker fan base. Remember Jesus blesses you and loves you. Repent of your hacking and cursing me and become saved.   Happy Hannukkah, or Chunnukah or however many ways you all spell that word in English. Shalom Jews!
- Former GOP Sen. Chuck Hagel likely to be nominated as Secretary of Defense-News wire
Hegel is not wanted by the Israeli's or Zionist lobby. Hegel of course is the Republican Senator for Nebraska who more or less endorsed Obama in 2008 through his Jewish wife, Lilibet Ziller who still uses her maiden name. Ziller is a famous river in Austria and Jews who lived in the Region took that name. I think within the political establishment this is a good pick by Obama and one that should keep WW3 from happening.  I have kin in that area, so I guess I should no better than most what these people look like. Real Austrian women always take their husband's name, the Jewish austrians women are an exception to that.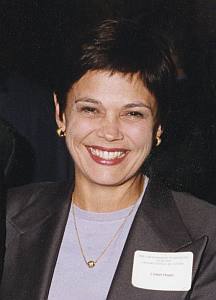 -MARKETS – AT A GLANCE
1:35 p.m. EST 12/13/12Major Stock Indexes

1:34 p.m. EST 12/13/12Treasurys

1:25 p.m. EST 12/13/12Futures

1:35 p.m. EST 12/13/12Currencies
-I've programmed  trading for the rest of the day and will let the computer runs things. Without programmed trading this blog would not be possible.
-Economic Release Update, USA Session
(RU) Russia Gold & Forex Reserve w/e Dec 7th: $527.3B v $528.2B prior
(UK) Dec CBI Industrial Trends Total Orders:-12 v -15e; Selling Prices: +17 v +8e
(BR) Brazil Oct Retail Sales M/M: 0.8% v 0.7%e; Y/Y: 9.1% v 9.0%e; Broad Retail Sales Y/Y: 14.5% v 11.0%e
(IE) Ireland Nov CPI M/M: -0.4% v -0.1% prior; Y/Y: 0.8% v 1.2% prior
(IE) Ireland Nov CPI EU Harmonized M/M: -0.5% v -0.1% prior; Y/Y: 1.6% v 2.1% prior
(PL) Poland Oct Current Account: -€650M v -€1.1Be; Trade Balance: +€225M v -€71Me; Exports: €14.2B v €13.2Be; Imports: €13.9B v €13.2Be
(PL) Poland Nov CPI M/M: 0.1% v 0.2%e; Y/Y: 2.8% v 2.9%e
(US) Nov Advance Retail Sales: 0.3 % v 0.5%e; Retail Sales Less Autos: 0.0% v 0.0%e; Retail Sales Ex Auto & Gas: 0.7% v 0.3%e
(US) Nov Producer Price Index M/M: -0.8% v -0.5%e; Y/Y: 1.5% v 1.8%e
(US) Nov PPI Ex Food & Energy M/M: 0.1% v 0.1%e; Y/Y: 2.2% v 2.2%e
(US) Initial Jobless Claims 343K v 368Ke; Continuing Claims: 3.198M v 3.210Me
(CA) Canada Oct New Housing Price Index M/M: 0.2% v 0.2%e; Y/Y: 2.4% 2.3%e
(CA) Canada Q3 Capacity Utilization Rate: 80.9% v 80.5%e
(US) Oct Business Inventories: 0.4% v 0.4%e
(US) Weekly EIA Natural Gas Inventories: +2 bcf v -2 to -7 bcf expected
-1319 USA markets started to sell as Boehner spoke.
Major Indexes
| | | | |
| --- | --- | --- | --- |
| | Last | Change | % Chg |
| DJIA | 13169.52 | -75.93 | -0.57 |
| Nasdaq | 2988.45 | -25.36 | -0.84 |
| S&P 500 | 1418.03 | -10.45 | -0.73 |
-1208 Europe Close
Regarding my own trading, I closed out most of my remaining German Bund ETF short. However the big story was PIMCO saying to short French bonds, which would have been my preference over German Bunds, but there is no good liquid trading vehicle run by a reputable outfit like PIMCO for that. I covered more of the DAX short. The other story was the attempt by the German press and WSJ to pump the corrupt German steel maker TKP, which I remain short. I'm building the DAX short position as we head into the fiscal cliff. This German Regling fellow who as much admitted he was rigging and running the EU markets with their new slush fund , known as the ESM, in a communication we intercepted from cyber space, will soon find out traders will quickly read how to fade the German run version of the PPT. The ESM is sort of a 'myth' right now as it has no funding for all these bailouts, so the usual method of 'outsourcing' and 'piggy backing' to the Derivative Traders that form the core of European market rig like DB is used to keep the EU bond and stock markets from collapsing as the EU recession gets deeper.
In Europe you have the Eurogroup meeting in Brussels as we type, to formally announce the Greek's have been bailed out. The way that really works is the French Banks won't write off the Greek debt properly and the Germans have too much French debt. Watching the EU bond trading, I would say the French were forced out of physical gold for the ESM to prop their bond markets up. I suspect Monti's been taping into Italian gold. The Spanish gold was already looted, so they have not much more to give. The EU gold session was a rigged as the Japanese /Asian.
Abe is a complete Tri-lateralist David Rockefeller stooge and the BOJ/MOF was well prepared to stuff the guys trying to go long the Y/D. He's outbidding the FED saying the stooge he will put in power at the MOF and BOJ will target 3 pc inflation. Normally all of this would have caused a 50-100 dollar price explosion in gold but we know the banks are as short of gold as they are long Greek, and French and Italian debt, thus the muscling of the tape and China remained as silent as a Church mouse on the haircut they are going to take on the purchasing power of their UST and are probably selling the rally like Bill Gross.
The other meeting we have going on in Europe was the EU parliament in Strausbourg where they were debating how to implement Basel 3 and what is teir 1 and teir 2, etc, if it gets implemented at all.  They did manage something significant today in Strausbourg, they voted to implement a Tobin Tax;  the  11 participating countries are Austria, Belgium, Estonia, France, Germany,Greece, Italy, Portugal, Slovakia, Slovenia and Spain, which account for about 90% of EU GDP. The deal reached by the 11 members was agreed in October 2012. Banker bonuses were 'capped' at a staggering 2x salary by the EU. I worked as oil man, an even more lucrative field and we never saw bonuses like that nor did any of the executives. Bankers are evil, all of them. They usury thugs.
That the European markets did not rally, much like the USA markets tells you those secret meetings of the Jewish bankers, which the WSJ freely admitted to yeterday,  allowed the Europeans, like English and NYC money center banks , to program their computers to run the markets up then short the suckers who were not privy to how dovish Bernanke was going to be. Of course Bernankes helicopter only flies over the Hamptons, Blankfeins House, the Rothschilds House, Rubins house, Paulson's house, David Cameron, Merkel and Blair and Berlusconi's and Montis and Draghis. Yesterday and today's trading was a massive Chunnakah gift to the world Jews that run these banks and their stooges. No wonder Blankfein was so bullish about GS bond and commodity market profits a few days back. The word out is he has stopped reading the papers and internet as their is so much bad news and his replacement is in place.
The English agreed to allow the EU banking regulator to go forward by remaining out of it. They retained control of the EBA in London and Europe imposing its will upon the guys who write the rules for the European banks.
The English safeguards have been built around ensuring that the new ECB lead banking supervisor, under the auspices of the ECB and with 17 members, is not able to use its inbuilt majority to take over the European Banking Authority (EBA), which sets standards for all 27 EU countries. Under the deal, the EBA must "strive for consensus" and binding regulation can only be agreed with a "double majority", involving all 27 EU countries but also with a requirement for a simple majority among member states both "in" and "out" of the eurozone supervisory system.
The Queen was visiting the BOE and complaining about the disgrace the FSA had brought to London which is probably a red herring as she so, so richly profits by it. The English singer Morrissey, whom I know nothing about, came out and said the Royals /MI5 etc pressured this nurse into murdering herself. Given she was hung and women especially nurses never do that, it was more like a state execution by MI5 as she perhaps knew of the test tube engineering etc. Cameron was forced to admit MI5 murdered and Irish attorney's legally moving against English brutality in Ireland. Osborne was saying AAA, is not all that important anyways.
The Europeans are living in a big fantasy world that they can afford the Greeks given France is sinking like stone to the bottom of the EU depression and is lead by a mad Jew and can stuff bond shorts and stock market shorts with their ESM/ PPT forever using leveraged derivatives and futures. The Greeks have piled on nearly as much debt now as they were 'forgiven' and on terms you would break your arm to get, all the while without any meaningful reform whatsoever. France is Germany's latest basket case and they simply don't have enough money to afford Hollande's mad gang or another war, this one in Mali . To add insult to injury Samaras lied and said he was done black mailing the Germans essentially today. He will be back for more. The Greek pols are as rotten as their people, as the good ones left a long, long time ago and came to the USA to get away from Greek corruption.
Berlusconi is forcing Monti to run and Merkel as well knowing he looks pretty good compared to a GS man and can get control of the government to get him out of jail even if Monti is leading a coalition government stuffed with his guys as the minority partner. I rate Berlusconi as the most shrewd and capable politician Europe has had since Hitler. He is truly remarkable.  Given Monti ran as cleaning up on Italian corruption, he will be forced into bed it looks like with the Berlusconi and his mafia.
I suppose there is something metaphorical with the English shylocks that run Barclays opening the world's largest private gold vault. Like I would trust Barclays to handle my gold. Recall Barclays which Rothschilds controls picking up their seat on the LBMA gold price fixing committee, the guys who give us the daily London AM/PM gold 'fix'. Good to know they have RPG to repeal the people when they come looking for the gold Barclays sold out the door. GLD probably has a lot of gold stored in London.
I don't know what to say about the hacking as the beanie crowd tried to take down my site again today. I think it says that there is literally no one telling the people what is really going on that is not on the payroll. That these types of taxpayer resources would be devoted to an obscure blog largely read by spooks , tell me these people are very worried and very paranoid and their gold and market rig is in a lot more trouble than the tape shows us.
Boehner managed to spew his stench onto the EU close by highlighting the USA budget impasse fifteen minutes before Europe closed.
Major Global Stock Indexes
Europe
Bonds
German 10y 1.35+0.02, -1.26%
Italy 10y 4.58-0.0, 1.12%
Spain 10y 5.39+0.01, -0.14%
U.K. 10y 1.86+0.04, 2.25%
- Business inventories rose a seasonally adjusted 0.4% in October to $1.62 trillion, the USA Commerce Department said Thursday. Inventories are up 5.7% from October 2011 levels. Higher inventories can be good for the economy, if they represent firms stocking up in anticipation of future demand, but they can also reflect items not sold.
-USA Taxpayers pay salary of Billionaire Lauder to run Jewish politics in Vienna and Eastern and Central Europe. Even Jews say enough.
It's not clear what Lauder was hoping to gain by influencing either election, both of which were won by candidates that he allegedly was trying to displace. But theories abound. Some say Lauder may have been seeking a counterweight to the influence of EJC President Moshe Kantor, a Russian businessman worth an estimated $2.3 billion. Kantor's assumption of the EJC presidency in 2007 was part of a broader rise in the influence of Russian billionaires within international Jewish organizations, a movement that has generated tensions with longstanding Jewish leaders from the West.
http://www.jta.org/news/article/2012/12/11/3114261/in-europe-charges-of-ron-lauder-tinkering-in-jewish-politics-causes-stir
If you don't follow the Jewish press daily, you're as big of a loser as Americans buying Samsung phones, shopping in Walmart and driving KIA and other unsafe, poorly made Korean piles of junk automobiles.
-USA Premarkets, the wild wild west of HFT manipulators
Stock exchange operator Nasdaq OMX (NDAQ.O) is cancelling a series of premarket trades that resulted in wild price swings in a number of stocks including Citigroup (C.N) and Hewlett-Packard (HPQ.N), the exchange said in a statement.Nasdaq said it is cancelling trades in nine stocks that saw trades take place at a price 10 percent or more away from the previous day's closing."We have no comment further than our ruling," said Robert Madden, Nasdaq OMX spokesman.Trades executed in the last minute of premarket trading on a third-party platform show wild swings in shares. Hewlett-Packard, for instance, closed on Wednesday at $14.53 a share. It saw more than 50 trades at $3.06 a piece, according to Thomson Reuters data.
Reuters
-Danish government and main opposition party (Venstre) say "too early" to decide whether Denmark joins banking union.
-Boehner is speaking.. nothing new. Obama /Reid not serious. Obama/Geithner are basically off their rockers if they think they are getting a carte blanche to forever raise the debt. Obama missing gold chance to reform USA tax code.
-MARKETS – AT A GLANCE
11:20 a.m. EST 12/13/12Major Stock Indexes

11:19 a.m. EST 12/13/12Treasurys

11:10 a.m. EST 12/13/12Futures

11:20 a.m. EST 12/13/12Currencies
-Ralph Nader says..
McDonald's worker still makes minimum wage after 20 years on the job.
————-
Kroc the founder was Jewish. The firm is run by Anglosaxon-Masons now and some Jews in finance. A force of cultural evil everywhere and death by food if you can call their swill that. Even the French are forced to eat there now.
-1112 U.S. court finds Apple iPhone infringes three Mobilemedia patents-newswire
-Quote of the Day the Newsfakers won't report
Again and again we have created expectations we can't fulfill and that's very dangerous.
German Finance Minister Schäuble
-UK needs QE "top up" to revive economy -BOE's Fisher
Osborne signals will consider scrapping UK 2% CPI target in favor of more growth-focused objective.
-Ungrateful, moral hazard in Motion in Europe. Most despicable Pol in Europe outside of Ergodan and Cameron (his cousins btw).
Greek PM: We have a major chance to exit the crisis; Era of agony is over for Greece. New loans to Greece have far better terms than most European countries get.
, and that is the problem dear readers. It is called moral hazard, or in parlance of the USA government, Reward the guilty, blame the uninvolved and punish the innocent.
-Karl Rove: What Obama Is Really Bargaining For
If the GOP caves on taxes, the hope is for an intraparty civil war and loss of the House in 2014.
WSJ
-Latest Keiser Report on Hollywood and Market Corruption/Matt Taibbi Interview
Hollywood is run from London, not Hollywood and exists to Launder Mossad/MI6/CIA opium money and to finance money losing mass programming.
-Merkel has asked Monti to run in next year's Italian elections -sources quoted by Italian news agency ANSA
-Looks like it is adios for Chavez at least that is what their stock and bond markets are saying . He went the Chemo/rad route and too late embraced natural cures for cancer. One of the bigger thieves in history and the master of Rhetoric. He lived like a King and Stallion as his people froze and starved, and drugs flowed like never before through his realm. Likely he had prostrate cancer, they caught it too late and it spread to his pelvic regions. If you have enough money and the connections both the USA and UK have the advanced IMRT and Ultrasound cures for it, or he could take massive doses of IV vitamin C to stop the death process. Stupid guy on many levels. He sure was a 'destroyer' of Venezuela. While his name is Sephardic, he I'm reasonably sure was indigenous. He should recall the story of the Thief on the cross and repent or he will be next to Ronald Reagan and Marx in hell.
-UBS to settle for $1 billion for LIBOR rigging with USA per BBN-TV, breaking
-The Huns, Goths and Gauls, the real gold dip buyers!!
Even though Europe's largest economy has weathered the world economic crisis relatively well, Germans have still been extra jittery about their savings, a study by the Steinbeis Research Center for Financial Services in Berlin revealed.Around 32 percent of the gold owned in Germany in the form of bars and coins was accumulated since the financial and economic crises began, the study concluded.Commissioned by precious metal trading group Heraeus, the study also found that people with surplus cash are becoming gold-greedier. The number of Germans with a net monthly income over €4,000 who say they intend to invest in gold has doubled in the current year. On average, every German owns around 117 grammes of gold, comprising 55 grammes of jewellery and 62 grammes of bars and coins, the study, which surveyed 2,000 people, found. Taken together with gold securities, the average German owns some €5,750 of gold. Including the German federal bank's gold holdings, that means the Germans have gathered seven percent of the world's gold.
Gold is considered a safe investment in times of economic stress because the precious metal is thought to keep its value over a long period, can be collected and kept safe personally, and can be traded easily. Some 69 percent of Germans have invested in gold, and roughly half of these keep at least some the metal in their homes. Around 47 percent keep their gold in a private locker in a bank. Around nine percent, meanwhile, keep some of their precious metals with a specialized gold trader.  Rich people are more likely to invest in gold bars, while those on lower incomes are more likely to buy gold coins.
http://www.thelocal.de/national/20121212-46729.html#.UMn1UOTAfTV
I have one word for you Huns this morning. Silver. And that includes the Huns in my family in Europe.
-Consumer staples and consumer-discretionary shares gained after retail sales for November increased 0.7% excluding auto sales, beating expectations of a decline. Including autos, retail sales rose 0.3%, slightly less than expected and that was inflationary price increases as COSTCO illustrated for us yesterday. November's producer price index, a measure of wholesale prices, declined by 0.8% from October, while economists had expected a smaller decline. If food and energy components are excluded, it rose by 0.1%, in line with expectations.
10:29 a.m. EST 12/13/12Major Stock Indexes

10:29 a.m. EST 12/13/12Treasurys

10:19 a.m. EST 12/13/12Futures

10:29 a.m. EST 12/13/12Currencies
-If Stephanie Rude and her NWO values make you retch. Leave a comment. How can someone this obnoxious be popular, ex with the Jewish traders and their Royal English Kin? I guess she is pandering to them. She was an intergral part of destroying the USE along with Blythe master as DB top CDS sales person in the USA. She won't like hell but she will be worth her crowd, Taylor Swift, Harry Styles, Bruce Springsteen and the Rolling Stones. I will bet all that benefit money goes to Anglo-Zionist developers and favorites.
-Assad Losing Syria, Say Russia and NATO
Russia, Syria's most important international ally, said President Assad is losing control of the Mideast country, as NATO's top official said he believed the regime is on the brink of collapse.
WSJ
Looks like the evil Israelis will be allowed to carve Syria up in Exchange for a reprieve on bombing Iran and oil concession for Russia and China. Assad was widely supported by Syrian Christians whom he protected well.
-Vomit, Steph Rude is back from her Chunnukah holiday.
-951 USA Broad Markets
Dow Jones Indexes
Nasdaq Stock Market
Standard & Poor's
New York Stock Exchange
-948  Major Global  Stock Indexes
- Best Buy co .BBY +17.37% shares jumped 15% to $14 on Thursday after Minneapolis Star Tribune reported that the company's founder Richard Schulze will make a fully financed offer to buy the electronics retailer by the end of the week. The offer will likely be at least $5 billion to $6 billion, with financing coming from bankers and private equity firms including Cerberus, Leonard Greene & Partner and the Texas Pacific Group, the Star-Tribune cited an unidentified source as saying. The Star-Tribune reported the deal will likely be much lower than the range of $24 to $26 per-share bid Sculze outlined over the summer and said investors would be open to selling their stake if the potential offer is at least $17 a share.
MW
- CVS Caremark Corp. CVS +3.72% said Thursday it'll increase its quarterly dividend by 38%, to 22.5 cents a share, payable Feb. 4 to holders of record as of Jan. 24. The increase translates into an annual rate of 90 cents a share, up from the previous annual rate of 65 cents. It's expecting 2013 adjusted earnings of $3.84 to $3.98 a share for the year, compared to the Wall Street estimate of $3.79 a share. CVS also said it plans to buy back $4 billion in stock in 2013 as part of a share repurchase program announced in September.
MW
Now I know why I don't shop there!!!
-I covered the DAX short I put on when Europe opened. I'm still holding the rest of the Short. I had set a tight stop on my APPL and got stopped out. So I am buying back at 530.
-Home seizures in the U.S. rose 5.4 percent last month, the first annual gain in two years, as lenders seek to manage the flow of distressed properties without disrupting the housing recovery, according to RealtyTrac. Banks repossessed 59,134 homes, up from 56,124 from November 2011, the Irvine, California-based data firm said today in a report. The increase was the first since October 2010, when foreclosures slowed after allegations that lenders were using faulty practices to take property from delinquent homeowners. Seizures climbed 11 percent from the previous month.
BBN
-Caterpillar Inc.  and a string of other companies Wednesday disclosed plans to pull forward their quarterly dividend payments, joining a growing list of those making moves ahead of next year's possibly impending "fiscal cliff."Next month, several hundred billion dollars in automatic tax increases and spending cuts–dubbed the fiscal cliff–will begin if Congress and the White House don't intervene. The increases include a higher tax rate on dividends, and dozens of companies have approved one-time special dividend payments for December, while others have moved their quarterly payouts to December instead of early 2013.Caterpillar's board is accelerating its quarterly dividend of 52 cents a share, originally to be paid in next year's first quarter, to Dec. 31. The construction and mining equipment manufacturer anticipates the move will save shareholders around $30 million. The company's cash dividend has more than tripled since 1998. Others joining in were, INDB, TRLG, LG, MTSC, STSA, BBGI, IPGP, HTLF, CCUR, and BLKIA/B.
- Google Inc  has released a downloadable version of its Maps application for Apple Inc.  iPhones, which was reportedly on the store's website from late Wednesday. Apple put its own software on the iPhone in September, booting off the Google Maps app over an advertising dispute, which prompted a wave of complaints from users about inaccurate data and other issues. Among the features listed, the app gives voice-guided, turn-by-turn driving instructions.
MW
-932 Bill Gross on BBN-TV now
-Opening Bell !!
Major Indexes
-Barclays to cut 9 pc of it Investment bank employees
-928 Newslinks are updated
-The Dollar Rig goes on…
The U.S. Federal Reserve and other major central banks moved Thursday to extend an existing temporary U.S. dollar liquidity swap arrangement for another year. In a statement, the Fed, the European Central Bank, the Bank of England, the Bank of Canada and the Swiss National Bank said they were extending the dollar liquidity swap arrangement through Feb. 1, 2014. Without the action, the arrangement would have expired on Feb. 1, 2013. The banks are also extending temporary bilateral liquidity arrangements that would allow the banks to provide liquidity in any currency if needed. The Bank of Japan will consider an extension of both arrangements at its next monetary policy meeting, the statement said. Analysts have said the measures are aimed at easing strains in financial markets. Under the program, the Fed lends dollars to other central banks in return for their currencies. The foreign central banks then use auctions to lend dollars to financial institutions under their jurisdiction.
MW
-Were in the loop with Betty Liu, that is I unmuted BBN.
Bill Gross- UST is issuing debt for free. Inflationary moment!!
-0905 FX and Commodities
The BOJ in panic intervention to prop the dollar up, allows the banking cartel to muscle gold down in the face of the most bullish FOMC statement in history. Abe will really have to get his men in the BOJ and start the printing press up if he is going to keep up with Bernanke.
-Futures point towards a flat opening in the USA
Futures Index
Value
% Change
Open
High
Low
Time
Americas Futures
DJIA INDEX FUTURE Dec12
13,236.00
+0.07%
13,240.00
13,268.00
13,211.00
08:54:06
S&P 500 FUTURE Dec12
1,426.70
-0.05%
1,426.40
1,431.20
1,424.00
08:55:47
NASDAQ 100 FUTURE Dec12
2,667.50
-0.10%
2,673.25
2,679.00
2,666.75
08:54:51
Europe, Middle East & Africa Futures
- German Chancellor Merkel commented her German Parliament ahead of EU Leader Summit that the path to EU, Euro stability would be difficult and long. Greek reforms would bring the country back to growth and has earned German support. She also reiterated opposition to Euro bonds.
- SNB's Jordan: To decide on possible buffer activation of countercyclical capital at a later point. SNB did not exclude any measures (reply on possible negative interest rates). SNB's Zurbruegg on asset diversification: Looking at new ways to invest in currencies with emerging markets are always in focus.
- Euro-Zone Finance Ministers were meeting on Greece, Cyprus this morning and had numerous comments as ministers attended.
- Netherlands Fin Min Dijsselbloem: No accord on when banks can expect direct ESM funding and saw timeline for direct ESM aid coming in 2013.
- France Fin Min Moscovici reiterated that it would take right decision to disburse money to Greece.
- Spain Fin Min de Guidos: Bank oversight accord sets clear calendar; Might nationalize two more banks in Spain. Oversight first step toward banking union. 
- EU's Juncker: Does not expect any solution on Cyprus aid at today's EU Leader Summit; decision could occur in January.
- Former BoE official Posen stated that Chancellor Osborne's plan was misguided and that for two-and-a-half years the Government's economic policies had focused on the wrong narrow goal, been self-defeating in pursuit of that goal and in so doing have eaten away at British economic capabilities and confidence; Unfortunately, his Autumn Statement reiterated the same misguided priorities of deficit reduction and the same failed approach, with only minor variations.
- Spain Budget Min Montoro was said that he would not rule out taxing bank deposits with the Govt considering taxing bank deposits from Q1
- Italy Democratic Party Leader Bersani: Monti's rigor must continue
- IFO Institute cut Germany 2013 GDP forecast to +0.7% from +1.3% Jan view. It also cut 2013 CPI to 1.6% from 2.0% prior. German GDP was set to contract in Q4 but country not expected to slip into recession. It saw 2013 economic pickup conditional to Euro crisis developments
- ECB Monthly report reiterated comments from Draghi's post rate decision press conference. Euro Zone economy to gradually recover later in 2013 but had downside economic risks to outlook. Inflation risks were broadly balanced. OMT had relieved funding pressures on banking system but bank lending still limited in stressed EMU member States.
- Philippines Central Bank commented after its rate decision that there was is little need for monetary policy support to boost economic activity as inflation risks were evenly balanced. It would ensure stable prices and supportive economic growth.
- China said not have large scale economic stimulus plan next year and would continue prudent monetary and proactive fiscal policies in 2013.
- OPEC Gen Sec El-Badri stated that US shale oil growth was not a threat to OPEC. The organization could not cut production below 30M bpd with oil at $110/ppb. Additional OPEC production barrels might be going to non-OECD stocks
- German Fin Min Schaeuble: Banking deal reached on €30B threshold, Supervisor should be set up by March 2014. – financial press
-  France Fin Min Moscovici: EU banking accord is considerable progress, will supervise 3 biggest banks in each country.
- UK Chancellor Osborne: Banking deal is positive for the entire EU; Osborne said there will be safeguards which will protect Europe's single market. The UK will not participate in the EU banking supervisory plan.
- ECB's Weidmann: Credibility at risk if monetary policy is used to help states avoid issues.
-Greece could lower debt levels by purchasing the PSI holdout bonds; €49.1B in aid will disbursed to Greece through to March.
- Germany Finance Ministry confirms it is in favor of paying out next tranche of Greece aid, Troika group has confirmed debt sustainability of Greece.
-  Former Italy PM Berlusconi: Might withdraw candidacy if PM Monti were to run in the upcoming parliamentary elections, does not expect Monti to run.
- Portugal plans to lower severance payments in 2013 to 12 days per year worked from 20 prev in line with Troika demands- financial press .
-  Six Portugal banks seen as falling under the supervision of the ECB- Economico; Banks seen as BPI, BCP, BES, CGD, Totta and Banif
-Spain Catalan pro-independence parties agree to hold referendum on a break from Spain within two years- El Pais
-0851 Euro Credit Update
German 10y, 1.33-0.00, 0.24%
Italy 10y, 4.57-0.02, 0.34%
Spain 10y 5.37-0.01,0.23%
U.K. 10y 1.82+0.00, -0.05%
(ES) Spain Debt Agency (Tesoro) sold €2.02B vs. €1.0-2.0B indicated range in 2015, 2017 and 2040 Bonds.Sold €681M in 3.75% Oct 2015 Bono Bond; Avg Yield 3.358% v 3.417% prior; Bid-to-cover: 4.80x v 1.99x prior; Maximum Yield 3.389% v 3.471% prior; Tail bps v 8.1bps prior. Sold €803M in 5.50% July 2017 Bono bonds; Avg Yield 4.20% v 4.477% prior; Bid-to-cover: 3.13x v 2.61x prior; Max Yield 4.239% v 4.519% prior, tail bps v bps prior.  Sold €540M in 4.9% 2040 Bono bond; Avg yield 5.893% v 4.85% prior, bid-to-cover 2.09x v 1.7x prior, Max Yield 5.928% v 4.749% prior (last tapped in Mar 2009).
(IT) Italy Debt Agency (Tesoro) sold €4.22B vs. €3.0-4.25B indicated range in 2015 and 2026 BTPs.  Sold €3.495B 2.75% Dec 2015 BTP; Avg Yield 2.50% v 2.64% prior; Bid-to-cover: 1.36x v 1.50x prior . Sold €729M 4.50% Mar 2026 BTP; Avg Yield 4.75% v 5.32% prior; Bid-to-cover: 1.98x v 1.50x prior
-EU Session Economic Release Summary
(SE) Sweden Nov PES Unemployment Rate: 4.6% v 4.6%e
(FI) Finland Oct Final Retail Sales Volume Y/Y: -0.1% v +0.7% prior
(ES) Spain Nov Consumer Price Index M/M: -0.1% v -0.1%e v; Y/Y: 2.9% v 2.9%e
(ES) Spain Nov CPI EU Harmonized M/M: -0.2% v -0.3%e; Y/Y: 3.0% v 3.0%e
(ES) Spain Nov CPI Core M/M: 0.2% v 0.2%e; Y/Y: 2.2% v 2.2%e
- (PH) Philippines Central leaves Overnight Borrowing Rate unchanged at 3.50%, as expected
(EU) ECB: €1.4B borrowed in overnight loan facility vs. €507M prior; €195.1B parked in deposit facility vs. €236.7B prior
(CH) Swiss Nov Producer & Import Prices M/M: 0.0% v -0.3%e; Y/Y: 1.2% v 1.0%e 
(CH) Swiss National Bank (SNB) leaves 3-Month Libor Target Rate unchanged at 0.00%; Maintain the EUR/CHF floor at 1.2000
(HK) Hong Kong Q3 Industrial Production Y/Y: -0.1% v -2.9% prior
(HK) Hong Kong Q3 Producer Price Y/Y: -1.5% v -0.6% prior
 (SE) Sweden Nov Unemployment Rate: 7.5% v 7.1%e; Unemployment Rate Seasonally Adj: 8.1% v 7.8%e
(NL) Netherlands Oct Retail Sales Y/Y: -0.1% v -0.1% prior
(SE) Sweden Oct Average House Prices (SEK): 1.957M v 1.95M prior
(SE) Sweden Nov CPI Underlying Rate (CPIF) M/M:-0.2 % v -0.1%; Y/Y: 0.8% v 0.9%e (SE) Sweden Nov CPI Headline Rate M/M: -0.2% v -0.1%e; Y/Y: -0.1% v 0.0%e; CPI Level: 313.82 v 314.13e
(PH) Philippines Oct M3 Money Supply Y/Y: 8.6 v 7.5% prior
(PH) Philippines Oct Bank Lending Y/Y: 14.2% v 14.2% prior; Bank Lending Net of RRPs Y/Y: 15.8 v 13.5% prior
(CZ) Czech Oct Current Account Monthly (CZK): -16.1BB v +2.0Be
(IT) Italy Nov Final CPI (NIC incl. tobacco) M/M: -0.2% v -0.2%e; Y/Y: 2.5% v 2.5%e
(IT) Italy Nov Final CPI EU Harmonized M/M: -0.3% v -0.3%e; Y/Y: 2.6% v 2.6%e
(ZA) South Africa Nov PPI M/M: 0.3% v 0.4%e; Y/Y: 5.2% v 5.5%e
 (GR) Greece Q3 Unemployment Rate: 24.8% v 23.6% prior
(PL) Central/Eastern European Dec ZEW Indicator: +6.1 v -3.4 prior
-U.S. retail sales climbed a seasonally adjusted 0.3% in November owing to strong demand for autos and a variety of other goods, the Commerce Department said Thursday. Excluding autos, which can have an outsized impact on the report, sales were flat, as sharply lower purchases of gasoline offset increased sales of other retail goods. Economists surveyed by MarketWatch expected retail sales to increase 0.4% last month, but to decline by 0.2% minus autos. In late October, Hurricane Sandy put a dent in auto sales in the highly populated East Coast, but many would-be buyers returned to showrooms in November. Sales also rose for online retailers and stores that sell electronics, appliances, building materials, clothing, sports and leisurely goods, meals and liquor, home furnishings, over-the-counter medicine and personal-care products. Sales fell 4.0% at gas stations as the cost of fuel dropped again in November, but that's a good thing for consumers. Excluding gas and autos, retail sales jumped a solid 0.7% last month. In the past 12 months, U.S. retail sales have risen 3.7%. Sales were unrevised at a 0.3% decline in October, while the increase in September sales were revised down a notch to 1.2%
MW
-U.S. producer prices fell a seasonally adjusted 0.8% in November, mostly because of lower energy costs, the Labor Department said Thursday. Excluding the volatile categories of food and energy, so-called core producer prices edged up 0.1% last month. Economists surveyed by MarketWatch had predicted a 0.5% decline in the overall producer price index and a 0.2% rise in core PPI. Energy prices sank 4.6%, the biggest one-month decline since March 2009, while the wholesale cost of food rose 1.3%. Over the past year wholesale prices have risen an unadjusted 1.5%, or by a larger 2.2% excluding food and energy
MW
- New applications for U.S. unemployment benefits fell by 29,000 to a seasonally adjusted 343,000 in the week ended Dec. 8, putting claims at the second lowest level of the year, the Labor Department said Thursday. Initial claims from two weeks ago were revised up to 372,000 from an original reading of 370,000, based on more complete data collected at the state level. Claims are now below pre-Sandy levels and near their lowest point in about four years. Economists expected claims to decline to 370,000. The average of new claims over the past month, meanwhile, sank by 27,000 to 381,500. The four-week average reduces seasonal volatility in the weekly data and is seen as a more accurate barometer of labor-market trends. Also, Labor said continuing claims decreased by 23,000 to a seasonally adjusted 3.2 million in the week ended Dec. 1. Continuing claims reflect the number of people already receiving benefits.
-0839
-0345 PIMCO puts out sell french bond call..long, long overdue. There is no good ETF in the USA that only holds French bonds or I would. They need to put out a sell on Bunds as well.
-0336 USA Market Day Ahead
Weekly Bill Settlement
52-Week Bill Settlement
Jobless Claims 
8:30 AM ET
Producer Price Index 
8:30 AM ET
Retail Sales 
8:30 AM ET
Bloomberg Consumer Comfort Index 
9:45 AM ET
Business Inventories 
10:00 AM ET
EIA Natural Gas Report 
10:30 AM ET
3-Month Bill Announcement 
11:00 AM ET
6-Month Bill Announcement 
11:00 AM ET
2-Yr Note Announcement 
11:00 AM ET
5-Yr Note Announcement 
11:00 AM ET
5-Yr TIPS Announcement 
11:00 AM ET
7-Yr Note Announcement 
11:00 AM ET
30-Yr Bond Auction 
1:00 PM ET
Fed Balance Sheet 
4:30 PM ET
Money Supply 
4:30 PM ET
-Swiss SNB: Keeps Minimum Exchange Rate At CHF1.20 Per Euro. Ready To Take Further Measures Any Time No change as expected at  with key rate at 0%
-Merkel: Greece bond buyback qualifies it for delayed aid.  EU needs bigger role in common defense, security & needs tougher admission rules for new members.
Speaking to Parliament this morning
-0337 Broad EU Market
-Greeks Wait Fate
The goverment's attention shifted back to Brussels on Wednesday following the successful completion of a bond buyback scheme demanded by the country's foreign creditors, who are on Thursday to decide on the release of crucial rescue funding that Greece needs to avoid default.Both Prime Minister Antonis Samaras and Finance Minister Yannis Stournaras are in Brussels, the former to attend a European Union leaders' summit, the latter to hear his eurozone counterparts' take on the outcome of the buyback, for which Greece requires another 1.2 billion euros or so in loans. Athens needs the extra funds to buy back the additional bonds offered over the original target of 30 billion euros.Greek and foreign officials on Wednesday expressed optimism that this apparently minor issue would be resolved and the green light given for rescue loans. European Commission spokesman Simon O'Connor, as well as several eurozone finance ministers, including those of Germany, Finland and France, said they expected fresh loans for Greece to be approved. Sources told Kathimerini that a positive decision was likely for the release of 49 billion euros, in installments, by the end of March, with another 3.5 billion likely to be approved if objections of the International Monetary Fund are overcome. The IMF, which, along with the Commission and the European Central Bank, has financed two rescue programs for Greece, is said to have reservations regarding both the sustainability of Greece's debt and a proposed tax overhaul that has been drafted by authorities.Stournaras is on Thursday expected to present his peers with the draft of that bill, one of a series of "prior actions" demanded by creditors as a precondition for continued rescue funding next year. The bill had been due to go to Parliament early this week but the IMF's concerns about the workability of certain aspects of the bill means it must be vetted first.The bill also faces objections from the junior partners in Samaras's coalition, PASOK and Democratic Left, on provisions relating to the level of tax on interest on savings, on whether a top-level income tax bracket of 45 percent should be introduced for incomes in excess of 100,000 euros, and on the proposed tax burden for the self-employed.In other political developments meanwhile there was more intense upheaval. Michalis Yiannakis, secretary of the troubled right-wing anti-bailout party Independent Greeks, on Thursday became the third party member to quit. The party's parliamentary group is to convene on Thursday.

 Ekathimerini
-Obama or Cameron would never say this..
"Moral values critical to Russia's future"
Putin
-300 Europe Opening
Looks like a good day to take profit out of the Bund ETF short. I'm  increasing my short on the DAX, the German, er EU ESM/PPT notwithstanding. It is a hedge on the fiscal cliff and the German bubble and the Greek millstone bursting it at some point. It is over bought so the black boxes will correct it at some point. 18 days until fiscal cliff.
German DAX 30 index flat at 7,613.01
French CAC 40 index up 0.3% to 3,657.50
FTSE 100 index flat at 5,943.94
Stoxx Europe 600 index flat at 280.55
Bonds
German 10y 1.35 +0.02, -1.26%
Italy 10yr 4.54-0.05, 0.99%
Spain 10yr 5.31-0.07, 1.35%
Real Money
-Rickards on QE4
-255 Swiss Govt Trims 2013 GDP, Inflation Forecasts; Cuts 2013 GDP Growth Forecast to 1.3% Vs 1.4%; Cuts 2013 CPI Forecast to 0.2% Vs 0.5%
-The London Gold Rig Game Goes on
Barclays opened Europe largest gold vault within 20-miles of central London, security: fingerprint ID, tunneling, rocket-propelled grenades.
Times
-English Government finally admits MI5 Murdered Irish Lawyer
Racist, Apartheid state and the  sheer depravity England is unfathomable . The on- going Irish genocide, the most un-talked about crime of Zion. 400  years and running.
http://www.bbc.co.uk/news/uk-northern-ireland-20662412
-Englishman and Friend of Prince Charles, Lord Jimmy Savile is a suspect in nearly 200 crimes committed all over the UK, including more than 30 rapes, during his decades of sexual abuse, police have disclosed.
DT
-233 Geopolitical Headliners- www.antiwar.com
-Enrique Peña Nieto, sworn in as president of Mexico Dec. 1, told the Financial Times he will not privatize state-controlled oil company Petroleos Mexicanos SA, or Pemex, but will seek to open up the monopoly to private investment to boost development.The company is one of the world's top oil producers, controlling Mexico's oil reserves, estimated in slightly more than 10 billion barrels as of the end of 2011. Pemex oil and gas production has declined in recent years, to 3.7 million barrels in 2011 from 4.4 million in 2007.  Pena Nieto told the Financial Times a reform proposal to that end could be sent to congress in the first half of 2013 and approved before the end of that year. The president declined to give details about the proposal.
MW
-Futures point to a flat opening in Europe and the USA
Futures Index
Value
% Change
Open
High
Low
Time
Americas Futures
DJIA INDEX FUTURE Dec12
13,247.00
+0.13%
13,240.00
13,256.00
13,233.00
02:13:06
S&P 500 FUTURE Dec12
1,428.30
+0.08%
1,426.40
1,429.50
1,426.40
02:10:29
NASDAQ 100 FUTURE Dec12
2,676.50
+0.23%
2,673.25
2,677.00
2,671.00
02:05:45
Europe
EURO STOXX 50 Dec12
2,631.00
+0.08%
2,627.00
2,632.00
2,627.00
02:09:17
FTSE 100 IDX FUT Dec12
5,939.00
-0.17%
5,940.00
5,945.50
5,933.00
02:08:27
DAX INDEX FUTURE Dec12
7,608.00
-0.09%
7,597.50
7,608.50
7,595.50
02:08:46
-After more than 14 hours of talks and following months of tortuous negotiations, finance ministers from the European Union's 27 countries agreed to hand the ECB the authority to directly police at least 150 of the euro zone's biggest banks and intervene in smaller banks at the first sign of trouble."This is a big first step for banking union," EU Commissioner Michel Barnier told a news conference. "The ECB will play the pivotal role, there's no ambiguity about that."The euro rose to a session high in Tokyo of 1.3080 against the U.S. dollar on news of the deal.After three years of piecemeal crisis-fighting measures, agreeing on a banking union lays a cornerstone of wider economic union and marks the first concerted attempt to integrate the bloc's response to problem banks.The new system of supervision should be up and running by March 1, 2014, following talks with the European Parliament, although ministers agreed that could be delayed if the ECB needed longer to prepare itself.The plan sets in motion one of the biggest overhauls of any European banking system since the financial crisis began in mid-2007 with the near collapse of German lender IKB.The onus is now on EU leaders, who meet in Brussels on Thursday and Friday, to give it their full political backing.In an about-turn, German Finance Minister Wolfgang Schaeuble dropped earlier objections that had led him to clash openly with his French counterpart, Pierre Moscovici, last week over the ECB's role in banking supervision.With time running out to meet a year-end deadline, both sides managed to settle their differences and Germany won concessions to temper the authority of the ECB's Governing Council over the new supervisor.
Reuters
Banking Union is functionally Banking dominated Federalism for the EU
-U.S. House of Representatives Speaker John Boehner said on Wednesday he still has "serious differences" with President Barack Obamaover how to resolve the year-end "fiscal cliff" as top Republicans vowed to stay in Washington until just before – and after – Christmas to reach a deal."I was born with a glass half full. I remain the most optimistic person in this town. But we've got some serious differences," Boehner told reporters at a news conference. In recent days, Obama and Boehner have traded new proposals for replacing $600 billion in harsh tax hikes and spending cuts set to begin on January 1 – the "fiscal cliff." But neither side seemed interested in the swapped plans.The apparent lack of progress led Boehner to advise his rank-and-file Republicans, during a meeting early on Wednesday, to plan to stay in Washington through Christmas and possibly New Year's.
Reuters
-Perhaps this was the reason for the Gold Slam and QE
The U.S. government ran a budget deficit of $172 billion in November, the Treasury Department said Wednesday, bringing the total shortfall for the first two months of fiscal 2013 to $292 billion. The government spent $334 billion in November, and took in $162 billion. The fiscal year-to-date deficit is up 24% from the first two months of fiscal 2012. The government's fiscal year runs from October to September.
-0145  Asian markets are mixed in the wake of the surprising FOMC announcement to shift from calendar pledge for low rates, to numeric thresholds of 6.5% unemployment (as long as inflation below 2.5 pc), along with the expiry of Twist to be replaced by $45B monthly treasury purchase program being coined as QE4 now by market pundits and to continue its purchases of MBS at a 40 billion a month run rate. In conjunction with QE4 the UST announced a staggering 172 billion dollar short fall for the budget in November.
Key Paragraphs from the Historic and Notorious FMOC statement of 12/12/12
To support a stronger economic recovery and to help ensure that inflation, over time, is at the rate most consistent with its dual mandate, the Committee will continue purchasing additional agency mortgage-backed securities at a pace of $40 billion per month. The Committee also will purchase longer-term Treasury securities after its program to extend the average maturity of its holdings of Treasury securities is completed at the end of the year, initially at a pace of $45 billion per month. The Committee is maintaining its existing policy of reinvesting principal payments from its holdings of agency debt and agency mortgage-backed securities in agency mortgage-backed securities and, in January, will resume rolling over maturing Treasury securities at auction. Taken together, these actions should maintain downward pressure on longer-term interest rates, support mortgage markets, and help to make broader financial conditions more accommodative.
To support continued progress toward maximum employment and price stability, the Committee expects that a highly accommodative stance of monetary policy will remain appropriate for a considerable time after the asset purchase program ends and the economic recovery strengthens. In particular, the Committee decided to keep the target range for the federal funds rate at 0 to 1/4 percent and currently anticipates that this exceptionally low range for the federal funds rate will be appropriate at least as long as the unemployment rate remains above 6-1/2 percent, inflation between one and two years ahead is projected to be no more than a half percentage point above the Committee's 2 percent longer-run goal, and longer-term inflation expectations continue to be well anchored. The Committee views these thresholds as consistent with its earlier date-based guidance. In determining how long to maintain a highly accommodative stance of monetary policy, the Committee will also consider other information, including additional measures of labor market conditions, indicators of inflation pressures and inflation expectations, and readings on financial developments. When the Committee decides to begin to remove policy accommodation, it will take a balanced approach consistent with its longer-run goals of maximum employment and inflation of 2 percent.
Lacker, the resident Hawk was the only dissenter.
The Shanghai composite was down -.7 pc, the Hang Sang -.25 pc, the Kospi was up 1.38 pc, Australia was flat at +.02, while NZ was down -.51 pc, and Signapore's Strait Times was up .38 pc.
Canon Inc., the world's biggest camera maker, climbed 2.9 percent in Tokyo as the weaker yen boosted the outlook for exporters. Mitsubishi UFJ Financial Group Inc. rose 2.4 percent as Japan's No. 1 lender is poised to announce the purchase of Bank of America Corp.'s stake in their Japanese private banking venture. Chimei Innolux  Corp., Taiwan's largest maker of liquid- crystal displays, jumped 6.9 percent on a report it will return to profit next year as sales increase.
 In spite of another dose of liquidity, precious metals were hard hit in the Asia session – gold fell over $15 below $1700 while silver fell over 2% below $33/oz in clear intervention which the BOJ probably initiated or the cartel on the Tocom. 
JPY is the biggest mover on the day in Asia, falling to fresh 8-month lows against USD and EUR. Analysts indicate the yen weakness not only reflects the growing confidence in LDP victory on Sunday but is also preemptive, as BOJ will be forced to match the easier policy stance taken by the Fed with a more aggressive stance of its own to keep the pressure on the Japanese currency.
In other major currency pairs, EUR/USD rose about 40 pips from session lows after EU finance ministers reached an agreement to supervise banks in the euro zone with a single regulatory body of the ECB. The central bank will supervise banks with assets over €30B or assets equivalent to a fifth of their home country's economic output.
The AUD/USD  pair held up well above $1.05 handle despite multi-year lows in Dec consumer inflation expectations and cautions commentary from Westpac and from the NAB shareholder meeting. 
JGB 10 years were  hit for 3.68 pc on the weaker yen and QE4 whereas UST remained steady in Asian trading at 1.71 pc, down only .3 pc.
Bank of Korea largely toned down sentiment from its most recent decision, holding rates at 2.75% for the 2nd consecutive month as expected. BOK noted inflation would remain low for the time being but also warned downside risks to global recovery are substantial and negative impact in domestic economy would persist for a considerable time. Previously, BOK suggested domestic economy may be on the mend. Bullish sentiment in Korean Won, supported by the easy dollar, was undeterred just as it was after the rocket launch by the North Korea overnight with USD/KRW extending its decline to KRW1,071. BOK Gov Kim said the central bank is prepared to take more aggressive action on KRW if necessary.
Bonds
Japan 10yr 0.74+0.03, – 3.73%
U.S. 10yr 1.71+0.01, – 0.35%
Credit Default Swaps- Sovereign five years
| | Price | | Change | %Change |
| --- | --- | --- | --- | --- |
| ATCD5 | 41.265 | | 0.10 | 0.24% |
| BECD5 | 78.43 | | 0.25 | 0.32% |
| CNCD5 | 173.57 | | 19.34 | 12.54% |
| DKCD5 | 29.915 | | -0.355 | -1.17% |
| DUCD5 | 216.475 | | -5.43 | -2.45% |
| EGCD5 | 478.38 | | -3.78 | -0.78% |
| FICD5 | 28.21 | | 0.045 | 0.16% |
| FRCD5 | 86.06 | | -0.28 | -0.32% |
| DECD5 | 34.69 | | 0.52 | 1.52% |
| GRCD5 | 4669.6001 | | -13.80 | -0.29% |
| HUCD5 | 290.00 | | -1.81 | -0.62% |
| INOCD5 | 121.77 | | 0.02 | 0.02% |
| IECD5 | 219.745 | | 0.095 | 0.04% |
| ITCD5 | 274.77 | | -0.23 | -0.08% |
| JPCD5 | 74.35 | | -0.11 | -0.15% |
| KRCD5 | 61.345 | | 0.23 | 0.38% |
| NLCD5 | 44.00 | | 0.15 | 0.34% |
| PNCD5 | 95.505 | | 0.505 | 0.53% |
| PTCD5 | 457.00 | | -2.59 | -0.56% |
| SKCD5 | 95.04 | | -0.96 | -1.00% |
| ESCD5 | 291.305 | | -0.005 | -0.00% |
| SECD5 | 18.00 | | -0.235 | -1.29% |
| CHCD5 | 54.78 | | -14.87 | -21.35% |
| GBCD5 | 34.37 | | -0.47 | -1.35% |
| USCD5 | 37.00 | | -0.17 | -0.46% |
- China Nov avg passenger vehicle prices -2% (domestically produced cars) – NDRC
- China Academy of Social Sciences (CASS) researcher Liu: Sees China 2012 GDP at 7.7% (target is 7.5%) and 2013 GDP at 8.5% – Chinese press 
- China Central Economic Work Conference to take place this weekend; To include setting of 2013 economic policy and targets – Chinese press
- China Stats Bureau: Forecasts China prices to rise moderately; Prices faced with external uncertainty in 2013 – Chinese press
-  Beijing residential apartment sales up over 50% from Jan to Nov – Chinese press
-  China may increase the scale of Qualified Foreign Institutional Investors (QFII) approvals – Chinese press
- Singapore parliament speaker Michael Palmer has resigned after admitting extramarital affair – press
-  Four China vessels said to have entered into waters near disputed Senkaku islands – financial press
- South Korea's ruling New Frontier Party candidate Park is in the lead ahead of Dec 19th elections with 48% support – Korean press
-  South Korea Vice Fin Min Shin: South Korea is faced with economic uncertainty following North Korea satellite launch
-Economic Release Summary, USA and Asia
(KR) BANK OF KOREA (BOK) LEAVES 7-DAY REPO RATE UNCHANGED AT 2.75%, AS EXPECTED
(AU) AUSTRALIA DEC CONSUMER INFLATION EXPECTATION: 1.8% V 2.2% PRIOR (multi-year low)
(AU) AUSTRALIA NOV NEW MOTOR VEHICLE SALES M/M: 0.0% V -2.5% PRIOR; Y/Y: 9.7% V 8.6% PRIOR
(NZ) NEW ZEALAND DEC ANZ CONSUMER CONFIDENCE INDEX Y/Y: 0.5% V 3.3% PRIOR; ANZ CONSUMER CONFIDENCE: 114.7 V 114.1 PRIOR
(NZ) NEW ZEALAND NOV FOOD PRICES M/M: -0.8% V -0.6% PRIOR (3rd consecutive decline)
(NZ) NEW ZEALAND NOV BUSINESS NZ PMI: 48.8 V 50.3 PRIOR
(NZ) NEW ZEALAND NOV ANZ NZ JOB ADS M/M: -0.8% V -0.8% PRIOR
(JP) Japan in-vestors sold net ¥591.7B in Foreign Bonds last week vs bought net ¥494.2B prior week; Foreign Investors bought net ¥116.5B in Japan stocks last week vs bought net ¥184.3B in prior week
(JP) JAPAN NOV TOKYO CONDOMINIUM SALES Y/Y: -13.3% V -14.4% PRIOR
(VN) VIETNAM NOV TRADE BALANCE: +$395M V -$50ME
(US) MBA Mortgage Applications w/e Dec 7th: 6.2% v 4.5% prior
(US) Nov Import Price Index M/M: -0.9% v -0.5%e; Y/Y: -1.6 v -1.0%e
(RU) Russia Nov YTD Budget Level (RUB): 788.7B v 716.8B prior
(MX) Mexico Oct Industrial Production M/M: -0.9% v -0.3%e; Y/Y: 3.6% v 3.4%e
- HXL: Guides initial FY13 EPS $1.66-1.78 v $1.75e, Rev $1.64-1.74B v $1.71Be; board authorizes repurchase of $50M in common stock (approx 2% of market cap) after-hours
-Welcome back
-Luke 1
34 Then said Mary unto the angel, How shall this be, seeing I know not a man?
35 And the angel answered and said unto her, The Holy Ghost shall come upon thee, and the power of the Highest shall overshadow thee: therefore also that holy thing which shall be born of thee shall be called the Son of God.
36 And, behold, thy cousin Elisabeth, she hath also conceived a son in her old age: and this is the sixth month with her, who was called barren.
37 For with God nothing shall be impossible.
38 And Mary said, Behold the handmaid of the Lord; be it unto me according to thy word. And the angel departed from her.
39 And Mary arose in those days, and went into the hill country with haste, into a city of Juda;
40 And entered into the house of Zacharias, and saluted Elisabeth.
41 And it came to pass, that, when Elisabeth heard the salutation of Mary, the babe leaped in her womb; and Elisabeth was filled with the Holy Ghost:
42 And she spake out with a loud voice, and said, Blessed art thou among women, and blessed is the fruit of thy womb.
43 And whence is this to me, that the mother of my Lord should come to me?
44 For, lo, as soon as the voice of thy salutation sounded in mine ears, the babe leaped in my womb for joy.
45 And blessed is she that believed: for there shall be a performance of those things which were told her from the Lord.
46 And Mary said, My soul doth magnify the Lord,
47 And my spirit hath rejoiced in God my Saviour.
48 For he hath regarded the low estate of his handmaiden: for, behold, from henceforth all generations shall call me blessed.
49 For he that is mighty hath done to me great things; and holy is his name.
50 And his mercy is on them that fear him from generation to generation.
51 He hath shewed strength with his arm; he hath scattered the proud in the imagination of their hearts.
52 He hath put down the mighty from their seats, and exalted them of low degree.
53 He hath filled the hungry with good things; and the rich he hath sent empty away.
54 He hath helped his servant Israel, in remembrance of his mercy;
55 As he spake to our fathers, to Abraham, and to his seed for ever.
-Global Calendar
=====================================
NEWSLINKS 
-PIMCO-Gross, FED's policy means 'free' debt for UST
http://www.bloomberg.com/news/2012-12-13/pimco-s-gross-says-fed-policy-means-free-debt-for-treasury-1-.html
-Europe's Headway on Greece, Banks Masks Deeper Divisions
http://www.bloomberg.com/news/2012-12-13/europe-s-headway-on-greece-banks-masks-deeper-divisions.html
-The Ugly German Rears Its Head: Why Germany Can't Shed Its Troubling Past -Der Spiegel
Frankly it is the Ugly Jew, Ugly Greek and Ugly Englishman but Der Speigel is controlled by the Anglo-Zionist cartel.
-Regulatory rethink spoils bank capital prospects
http://www.ifre.com/regulatory-rethink-spoils-bank-capital-prospects/21058637.article
-Could Docile Inflation Ruin Gold's Lucky Thirteenth Year?
http://blogs.wsj.com/source/2012/12/12/could-docile-inflation-ruin-golds-lucky-thirteenth-year/
-ThyssenKrupp Boss Pledges 'Fresh Start' But Questions Remain
http://blogs.wsj.com/source/2012/12/13/thyssenkrupp-boss-pledges-fresh-start-but-questions-remain/?mod=WSJ_latestheadlines
-Bernanke Wields New Tools to Reduce Unemployment Rate
http://www.bloomberg.com/news/2012-12-13/bernanke-wields-new-tools-to-reduce-unemployment-rate.html
-Oil at $60 or $120 Doesn't Prevent U.S. Supplanting Saudia Arabia as top producer
http://www.bloomberg.com/news/2012-12-12/oil-at-60-or-120-doesn-t-prevent-u-s-supplanting-saudi-arabia.html
-Greek Debt-Relief Debate Flares After Release of Fresh Aid
http://www.bloomberg.com/news/2012-12-13/greek-debt-relief-debate-flares-after-release-of-fresh-aid.html
-Euro Rebuilding Vision Fades as Merkel's Campaign Looms
http://www.bloomberg.com/news/2012-12-12/euro-rebuilding-vision-fades-as-germany-s-vote-looms-over-crisis.html
-Abe Set to Inherit MFG Depression
http://www.bloomberg.com/news/2012-12-12/japan-s-abe-set-to-inherit-deepest-manufacturing-gloom-since-10.html
-El-Erian: Historic Fed Announcement Yet Unchanged Markets?
http://www.cnbc.com/id/100307990
- Nexen's U.S. Gulf oilfields key to China's deepwater ambitions
-US Senate seeks $60 bln Sandy aid, Republicans eye smaller bill
http://www.reuters.com/article/2012/12/13/storm-sandy-aid-idUSL1E8NCJ8T20121213
-EU Makes ECB Oversight Deal That May Speed Bank Aid Path
http://www.bloomberg.com/news/2012-12-13/eu-makes-ecb-oversight-deal-that-may-speed-bank-aid-path.html
-EU nations agree to eurozone banking union
http://www.telegraph.co.uk/finance/financialcrisis/9741553/EU-nations-agree-to-eurozone-banking-union.html
-Study shows pattern of Risky Loans at FHA
http://www.nytimes.com/2012/12/13/business/study-shows-a-pattern-of-risky-loans-by-fha.html?ref=business&_r=1&
-Europe deepens union with ECB as chief bank watchdog
http://www.reuters.com/article/2012/12/13/us-eu-banking-idUSBRE8BB00820121213
-Berlusconi Adds to Italy Turmoil by Signaling He'd Step Aside for Moderate Coalition lead by Monti
http://www.bloomberg.com/news/2012-12-12/berlusconi-offers-to-withdraw-his-candidacy-if-monti-runs.html
-Fed takes unprecedented steps to bolster Economy
http://www.washingtonpost.com/business/economy/fed-ties-interest-rates/2012/12/12/ba1d7a52-4474-11e2-9648-a2c323a991d6_story.html
 The Federal Reserve doesn't expect to hit its just-established unemployment threshold for hiking interest rates until 2015, according to a summary of the central bank's latest projections. The Fed sees the jobless rate falling to a range between 6% and 6.6% by 2015, compared to 7.7% in November. The Fed earlier Wednesday said it would keep interest rates at ultra-low levels so long as the jobless rate was above 6.5%, unless inflation got in the way. Crucially, the Fed doesn't see inflation hitting its forward-looking upper 2.5% threshold at all, with the highest rate between 1.7% to 2% not until 2015. The inflation guidance for 2013, 2014 and 2015 all were lowered, with next year's projected year-on-year rise in an inflation measure called the PCE price index seen between 1.3% and 2%, down from September's forecast between 1.6% to 2%. The Fed also modestly lowered GDP forecasts for 2012 through 2015, though the central bank still is forecasting growth north of 3% in both 2014 and 2015.
 MW
BBN write up on FOMC
 http://www.bloomberg.com/news/2012-12-12/fed-boosts-qe-with-45-billion-in-monthly-treasury-purchases.html
-Boehner: Serious differences in U.S. "fiscal cliff" fight
http://www.reuters.com/article/2012/12/12/us-usa-fiscal-boehner-idUSBRE8BB12R20121212